It's that time of year when jeans and a sweater becomes my go-to.
Ah yes, it's fall in Kansas City. (Finally!) We actually had our first frost over the weekend, after enjoying several weeks of warmer-than-average weather. I'm diving headfirst into my standard fall uniform: jeans and a sweater. Mustard is everywhere right now, so I've been hunting for ways to incorporate it into my wardrobe. This sweater is super soft and slouchy, which worked nicely tucked into a pair of classic skinny jeans with a similarly-hued leather belt. To add some interest to this basic look, I slipped on a pair of statement boots (mine are sold out, but shop similar versions here and here), my new Garmin smartwatch (this thing is amazing), and grabbed a navy statement bag.
I love the way the navy and mustard work together; it just feels super fall. This is a color combo I don't often wear, but will definitely be using more this season. And you know I can't resist a pair of fun (read: loud) boots! If it looks like 70's wallpaper or Mary Poppins' carpet bag, I'm game.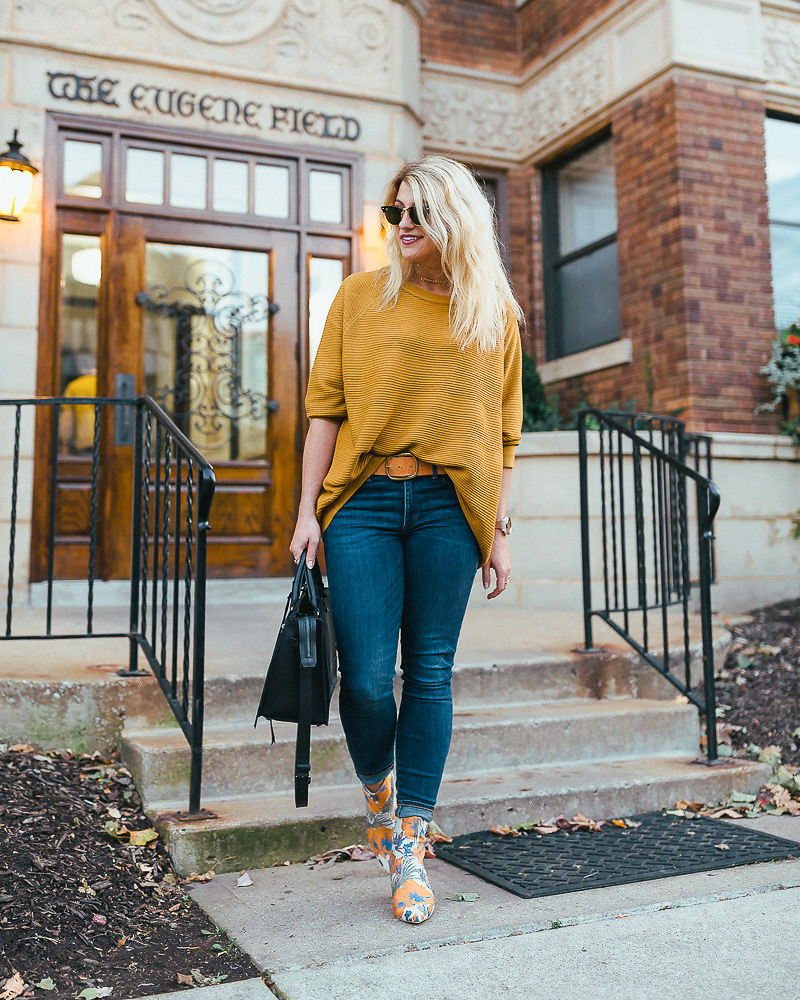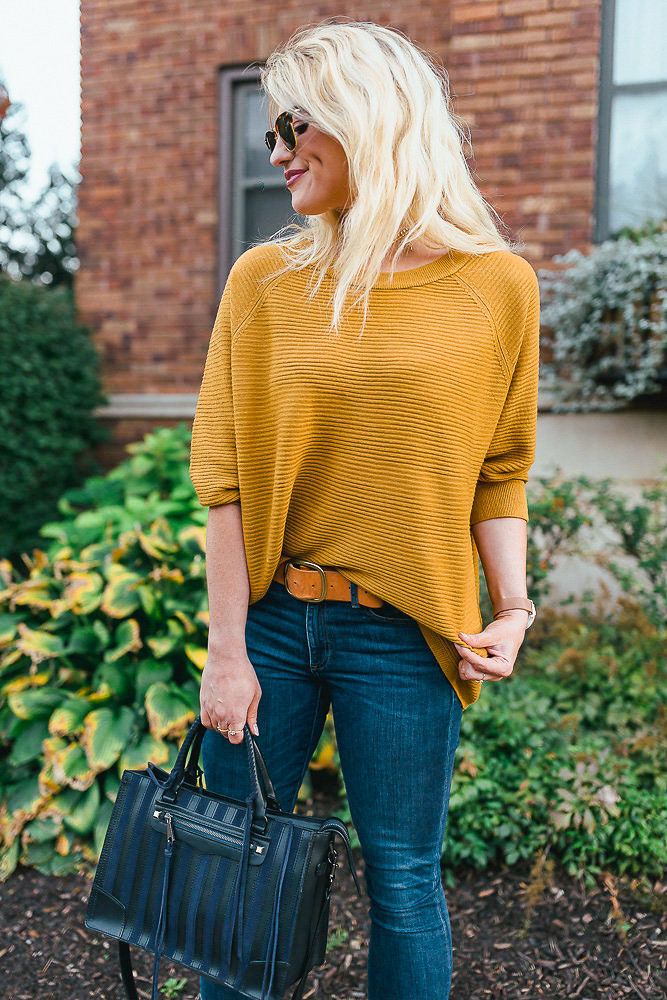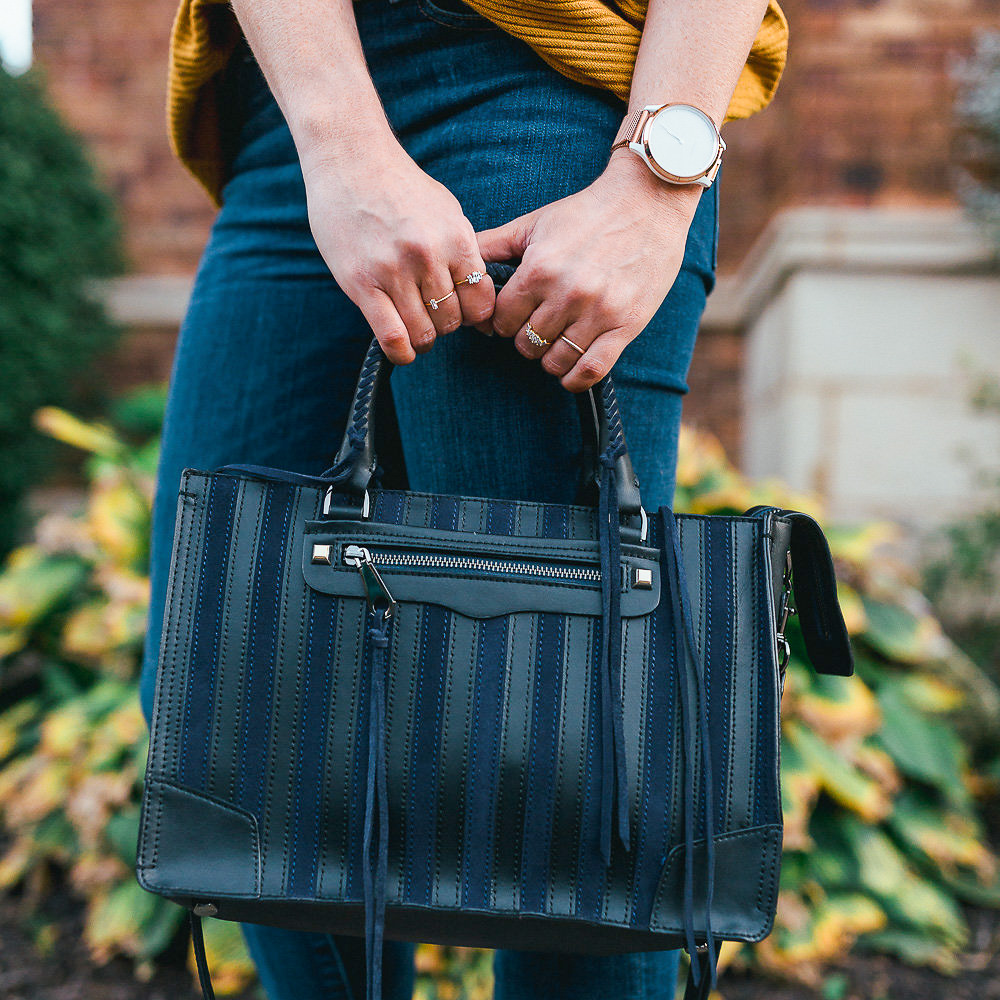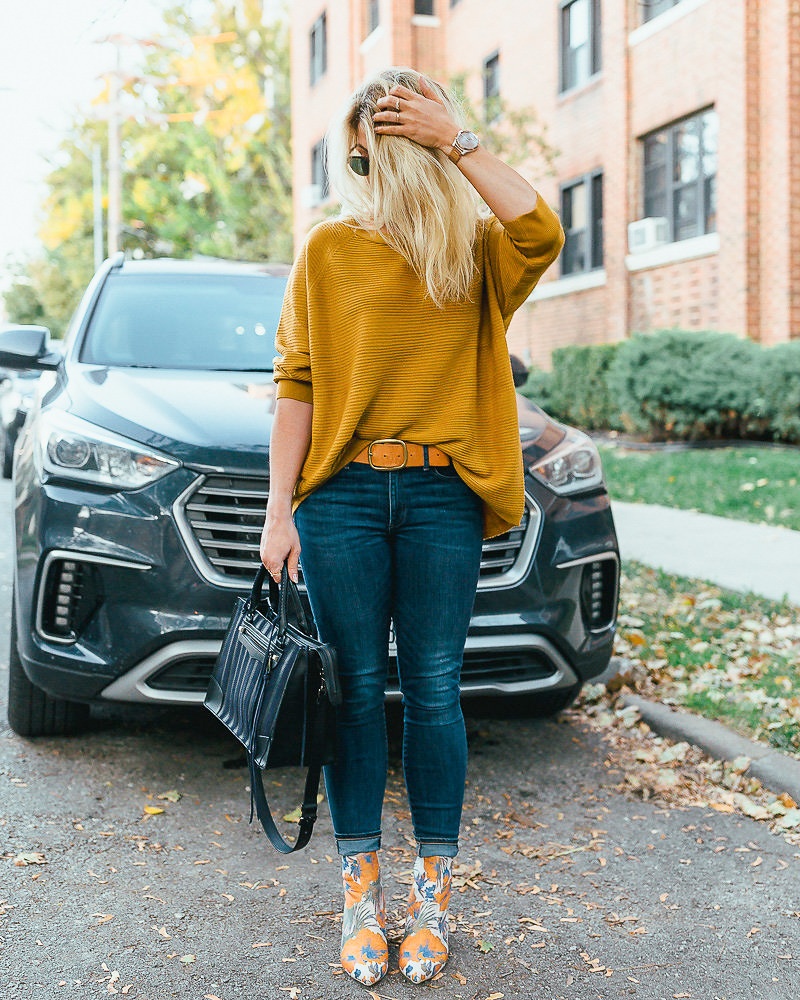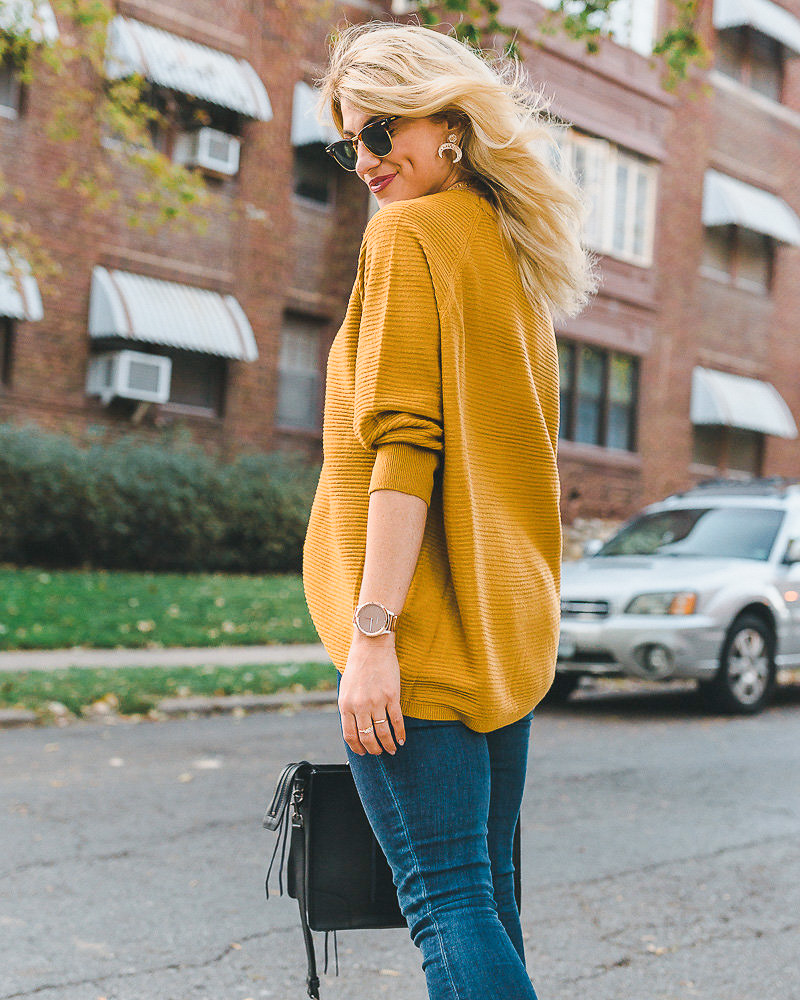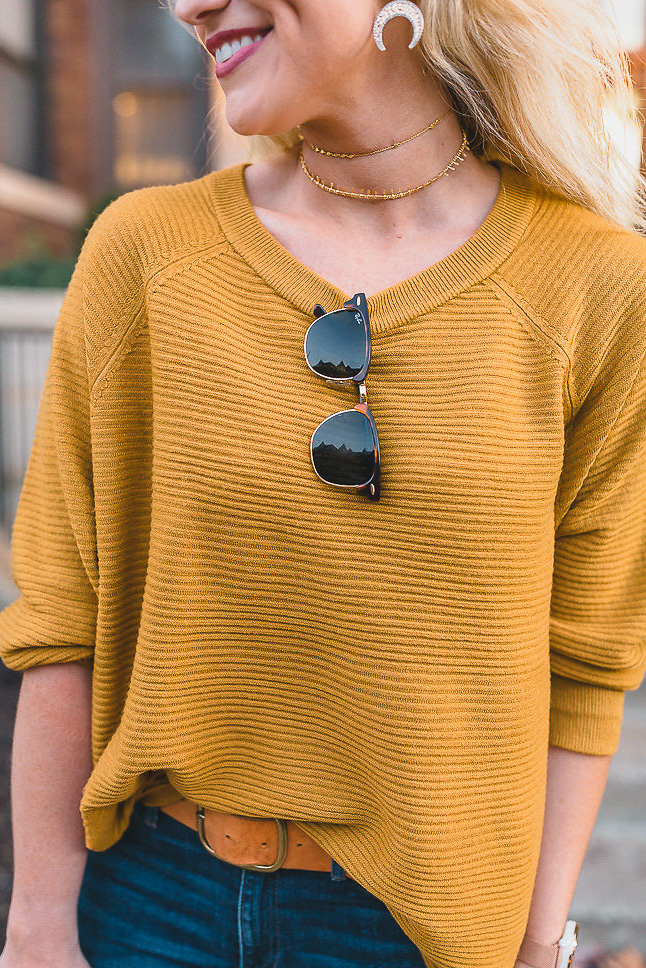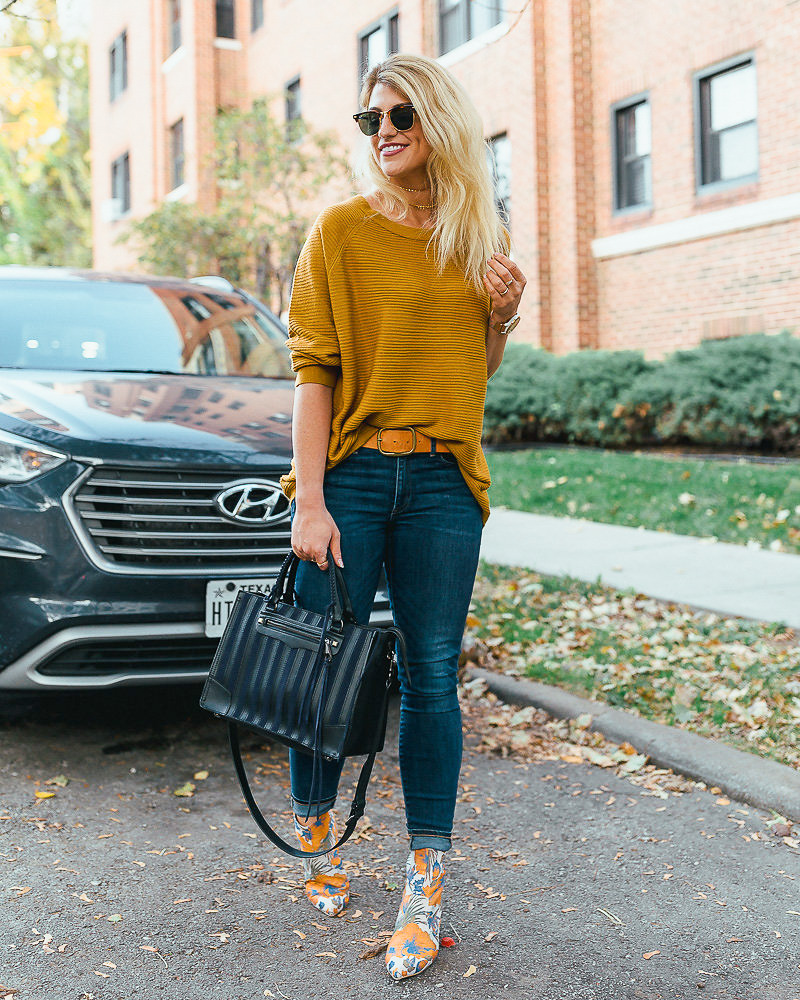 Shop the look:

So I've been wearing this smartwatch nonstop since Garmin sent it my way a few weeks back. (I wore it all through KCFW and got so many compliments!) It has become my 24-7 smartwatch: it does all the basics like counting your steps and monitoring your sleep, while also featuring a touchscreen where you can scroll through your calories burned for the day, start a workout, check the weather, and read your notifications (like email + texts). I can wear this smartwatch all day (and night), and then take it out on a run and not have to change devices.  And it's all wrapped up in this super sleek design– I mean, you pretty much had me at white and rose gold, but with some serious tech embedded? Yes, please and thank you. (PS, if white and rose gold isn't your jam, it also comes in black + silver and brown + gold.)
Massive thank you to Parker Anderson for taking these killer shots. Go check out Parker's portfolio and follow him on Insta.
Linking up with Elegantly Dressed and Stylish, Walking in Memphis in High Heels + The Fashion Canvas, I Do DeClaire, Straight A Style + On the Daily Express, Get Your Pretty On, Rosy Outlook + Seeking Sunshine, and Pumps and Push Ups.