Ashley White of Le Stylo Rouge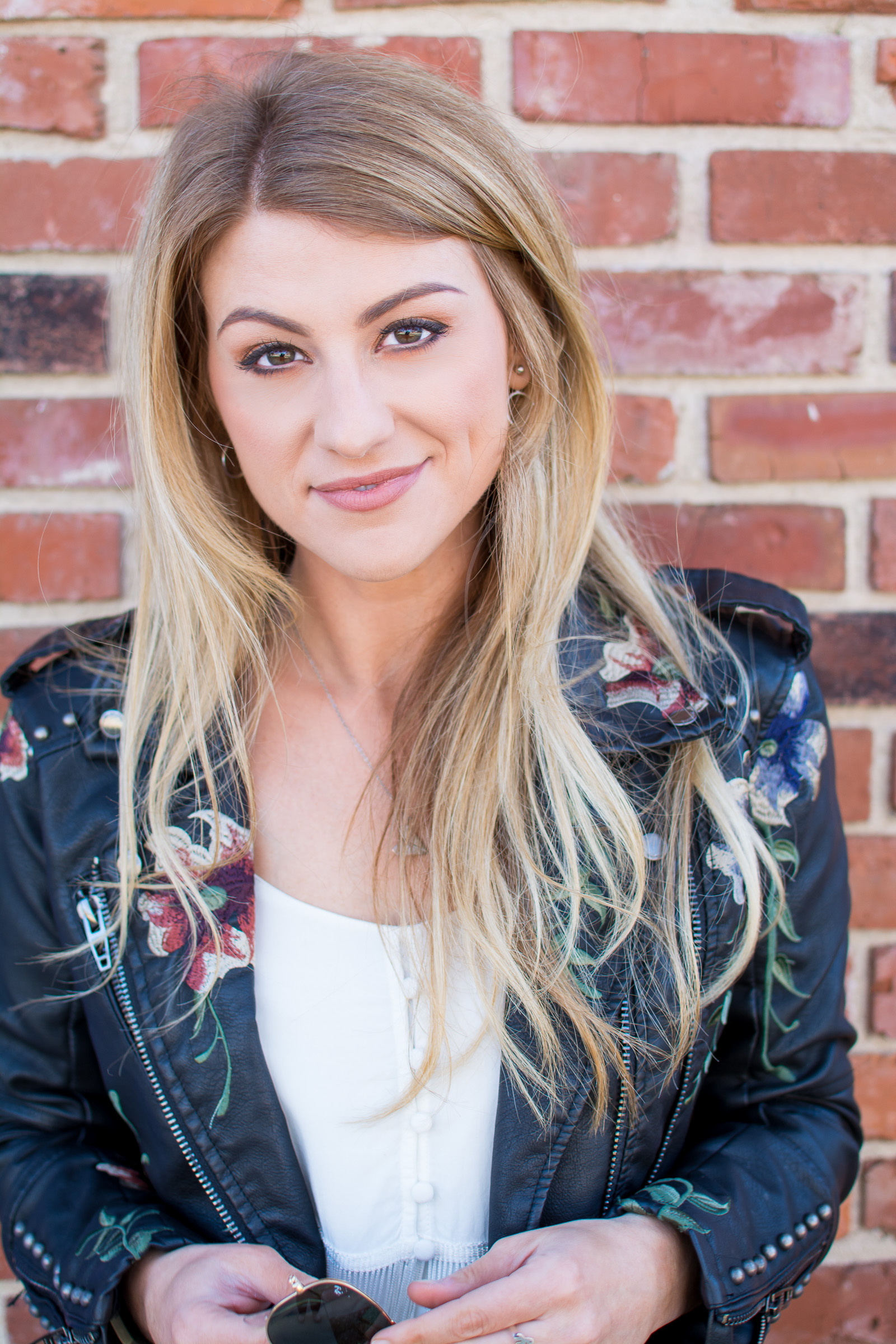 Ashley is a content strategist living in the Kansas City area and Le Stylo Rouge is a little corner of the web she's turned into her fashion playground. The name Le Stylo Rouge is French for "the red pen," a nod to Ashley's penchant for editing– both of the traditional writing and wardrobe varieties. LSR has grown from its launch in 2010 to a blog with a reach far beyond the borders of the KC metro area.
The highlights: Ashley's got a smart mouth and a serious shoe problem, and uses a pair of classic Ray-Ban aviators as a security blanket. She loves to wear slightly offbeat pieces, with the goal being to showcase them in a wearable + attainable way. When it comes to fashion, the words "ridiculous" and "dumb" are terms of endearment on LSR; Ashley's style goal is to be a little left-of-center while still maintaining an element of polish.
Fashion is a fun form of self-expression for Ashley; a daily adventure in what works, what doesn't, and what can be reimagined in terms of her wardrobe.
 Featured on.
Ashley + Le Stylo Rouge have been featured in Marie Claire, the Kansas City Star, 435 Magazine, INK Magazine, and in Kansas City Fitness. Ashley was named Best Style Blogger in the Best of Kansas City 2017 issue of 435 Magazine and was among 2016's 50 Most Stylish as part of the StyleBlazer 50 States of Style series.
A POPSUGAR Select Blogger and a featured BlogHer network member, Ashley is also a segment contributor for KCTV5's Better Kansas City.
Ashley is the featured fashion + beauty blogger for Stay.com's Kansas City section and is a regular media blogger for Kansas City Fashion Week. Le Stylo Rouge has partnered with a wide variety of brands, including Seventeen Magazine, Shopbop, Garmin International, Kendra Scott, and FabFitFun.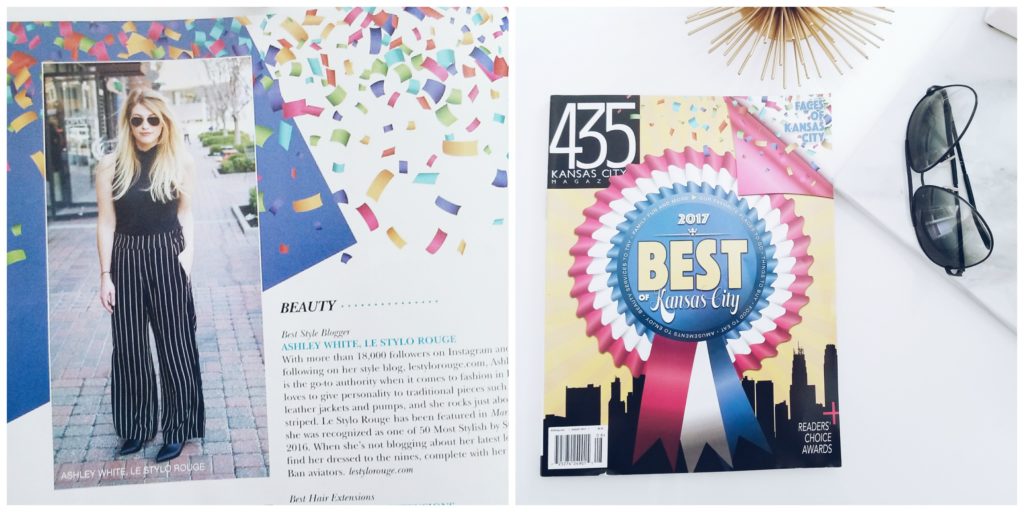 Get in touch.
Have a question? Interested in collaborating with or sponsoring Le Stylo Rouge? Get in touch; let's talk it out.
Contact Ashley: ashley[at]lestylorouge[dot]com.
Media kit available on request.
Curious about policies here on Le Stylo Rouge? Check the Policies page.