The puffer jacket is back! I'm game.
A little functional fashion back in the trend spotlight makes for a little style kismet– take the resurgence of the puffer jacket, for example. Yes! It's been ridiculously cold since Christmas weekend, so if I can snuggle up in a super warm jacket and pass as stylish? I am a happy, toasty girl. This orange puffer jacket from H&M is sold out (but available in a few other sizes/colors and styles), but this one is really similar and oh my goodness this red satin number is gorgeous. I wore it over a loose-knit v-neck sweater, skinny jeans, and a pair of fun leopard booties (last seen here). Another spin on the jeans and a sweater combo we're all so fond of (out of necessity) come winter, but this has a different vibe.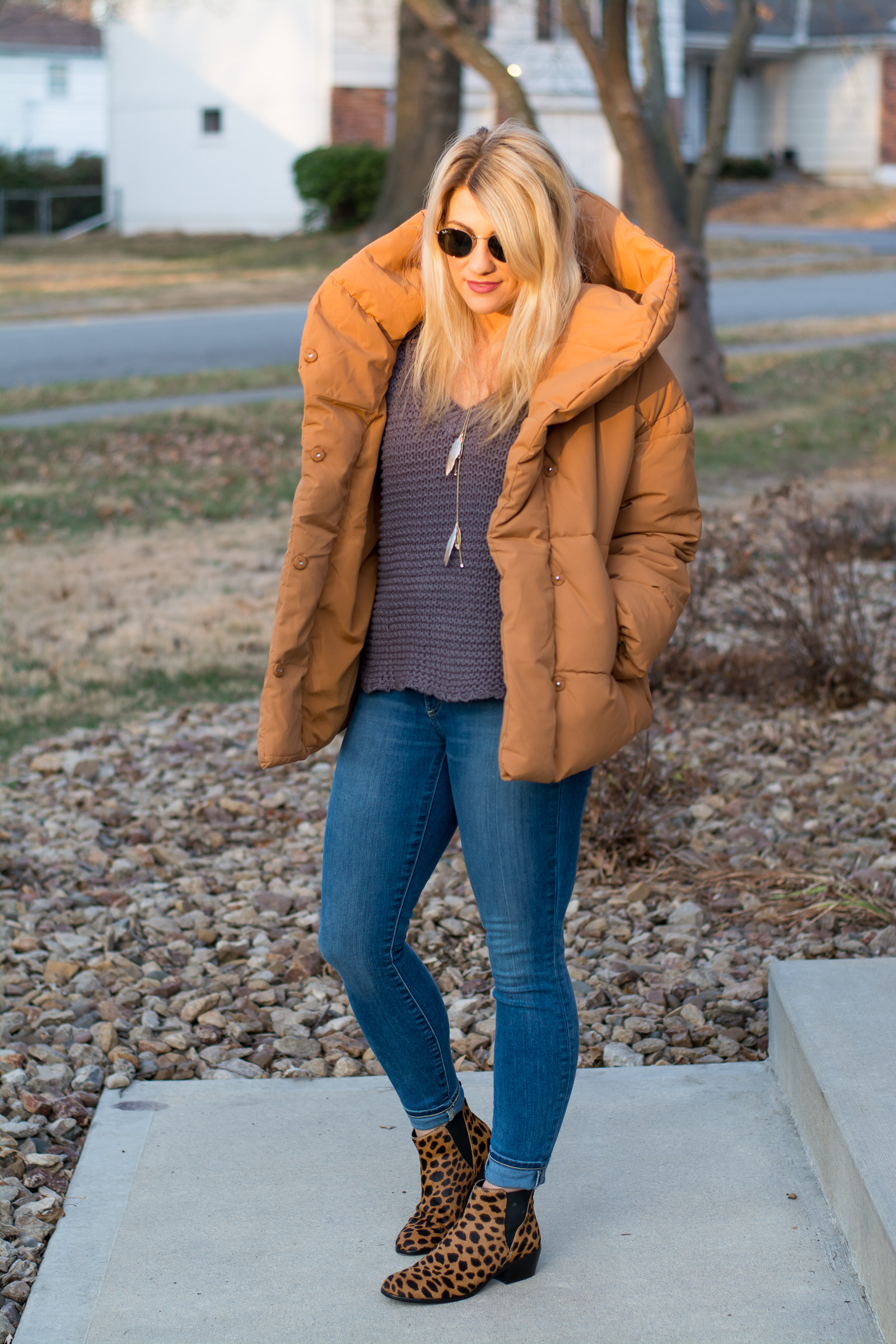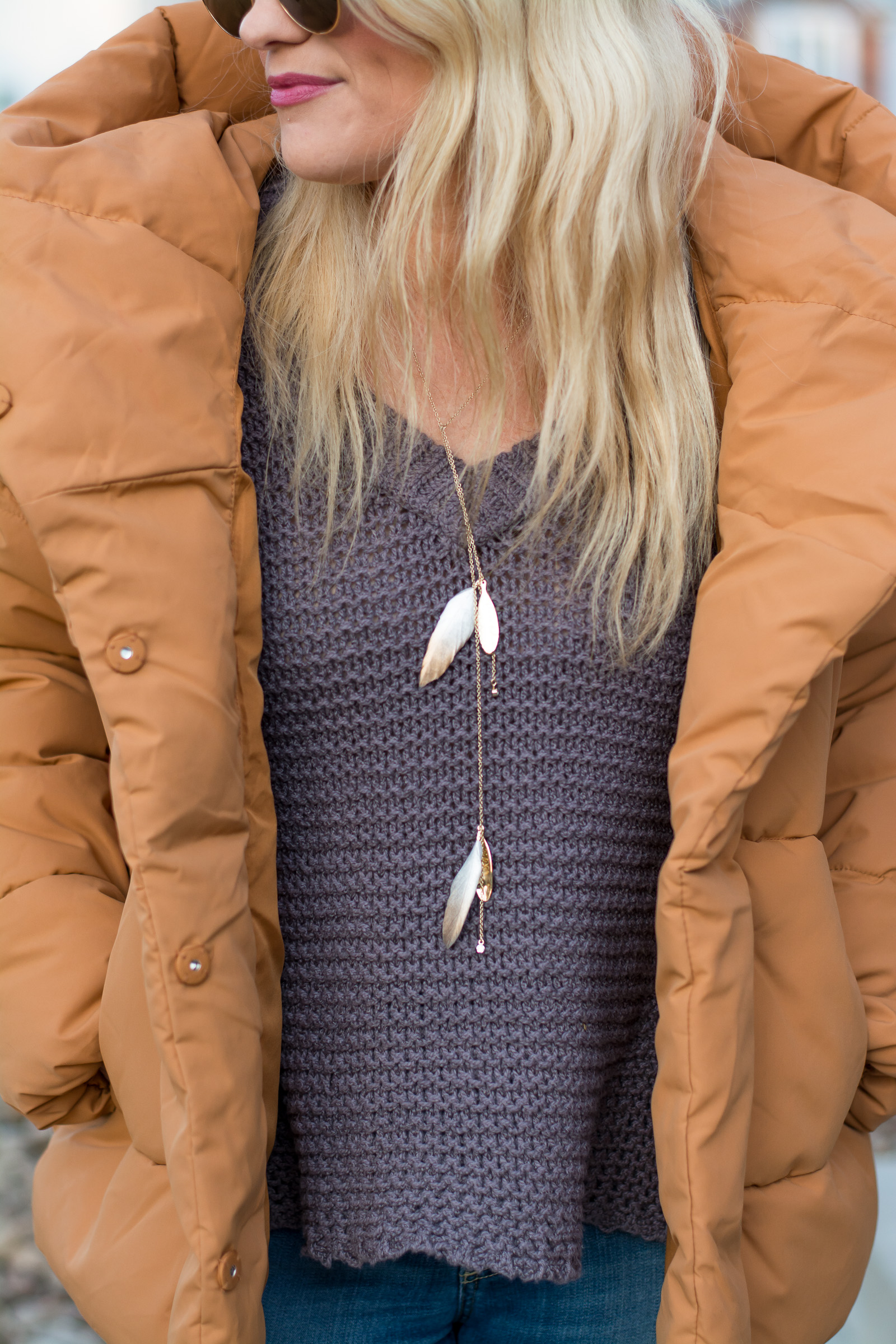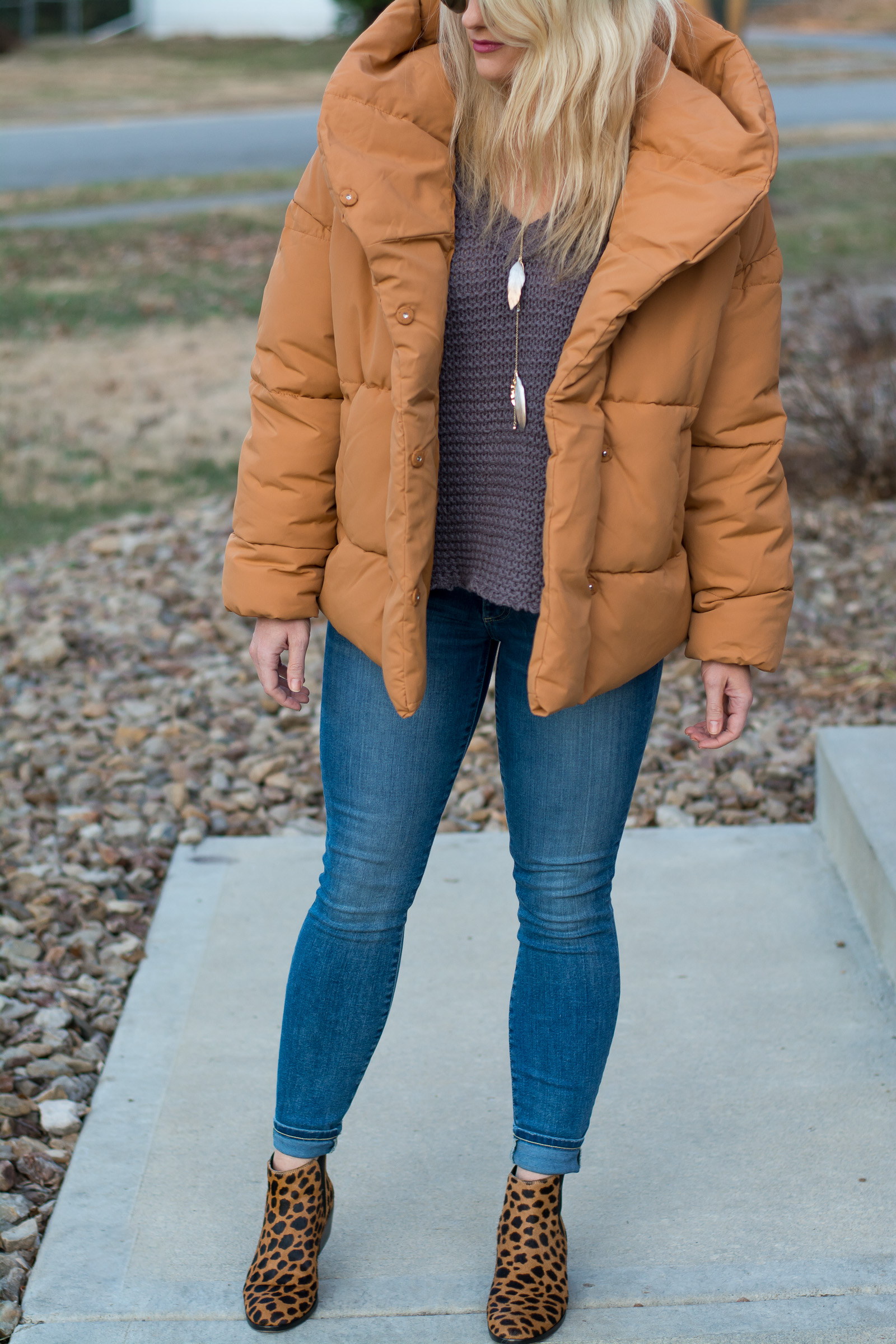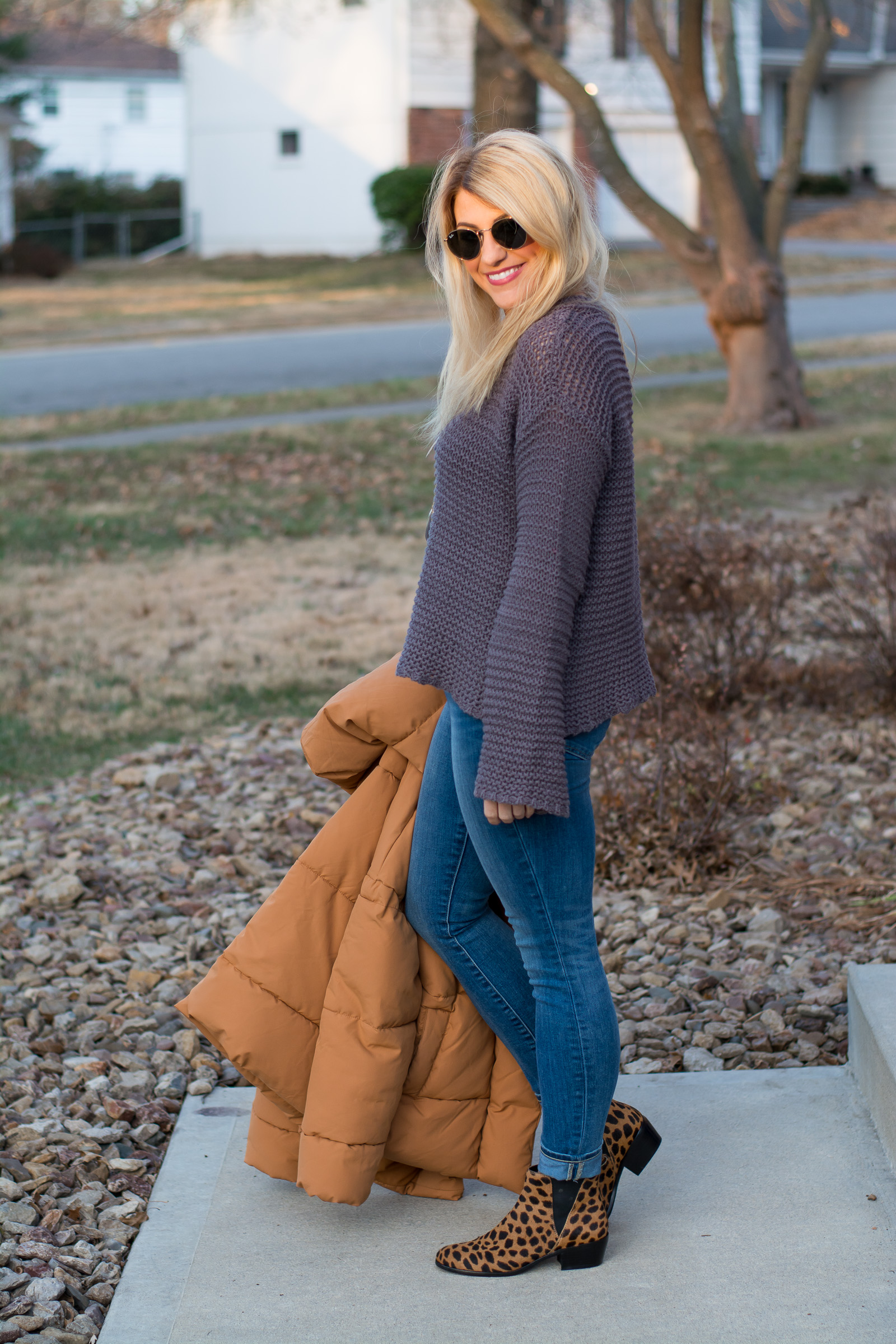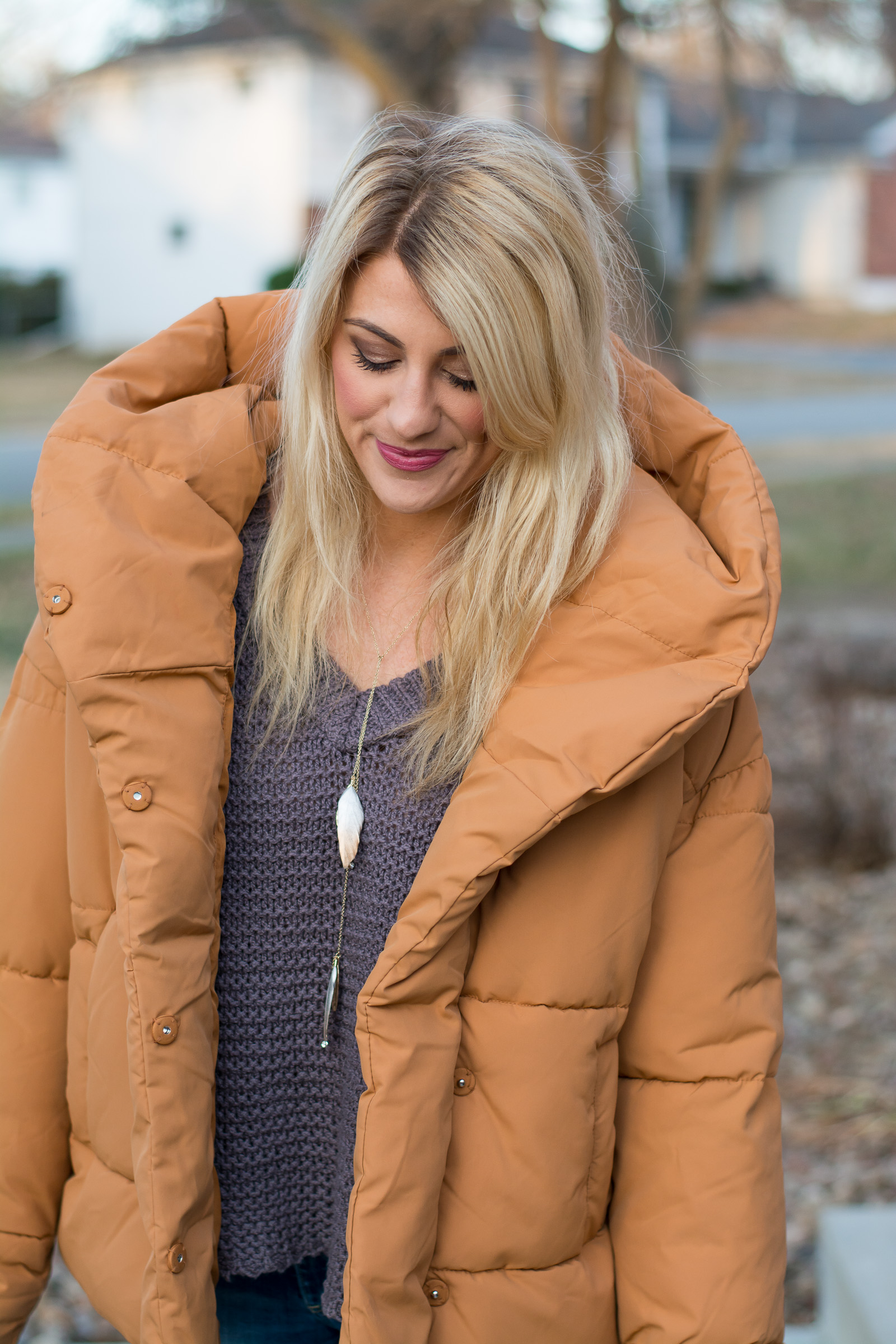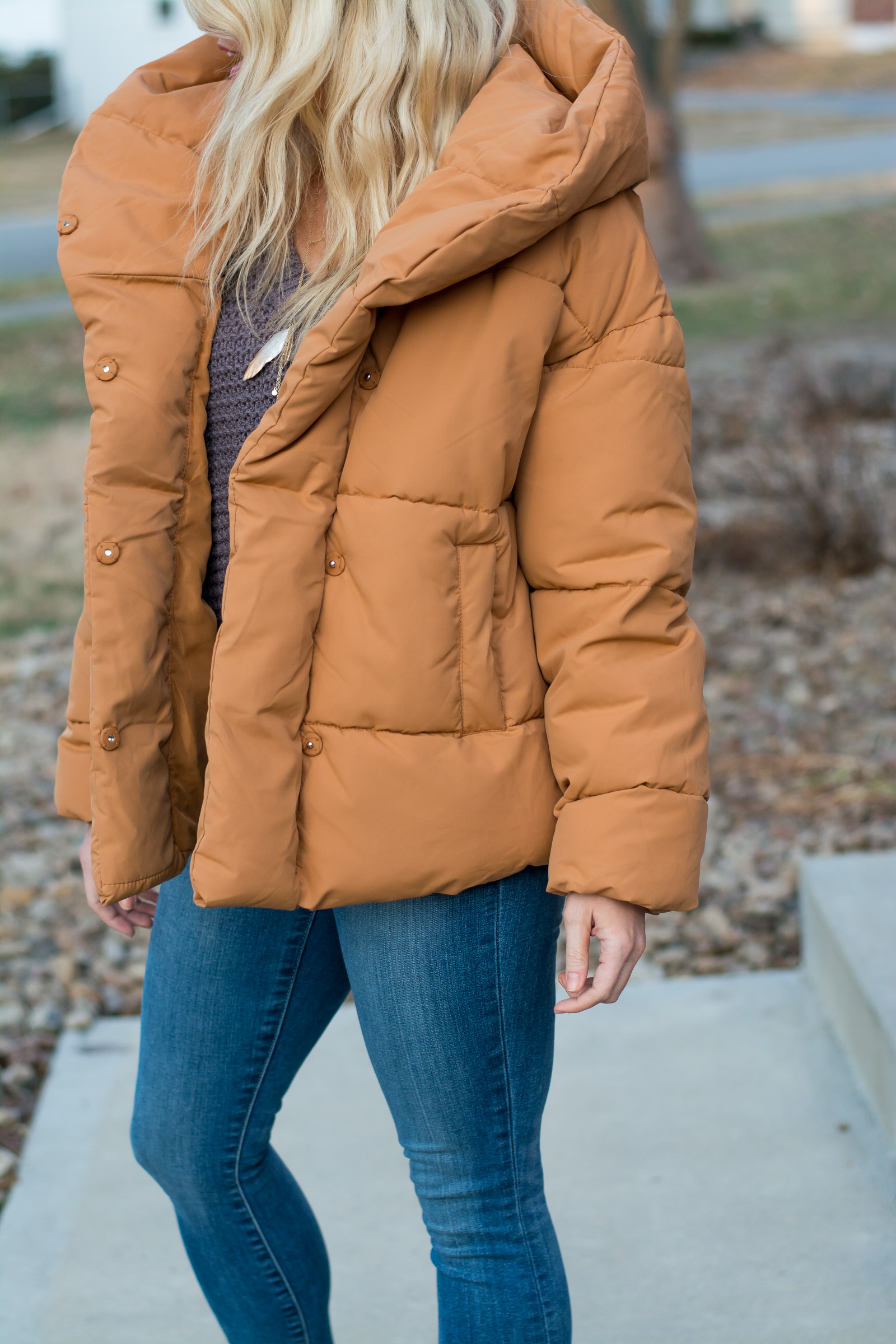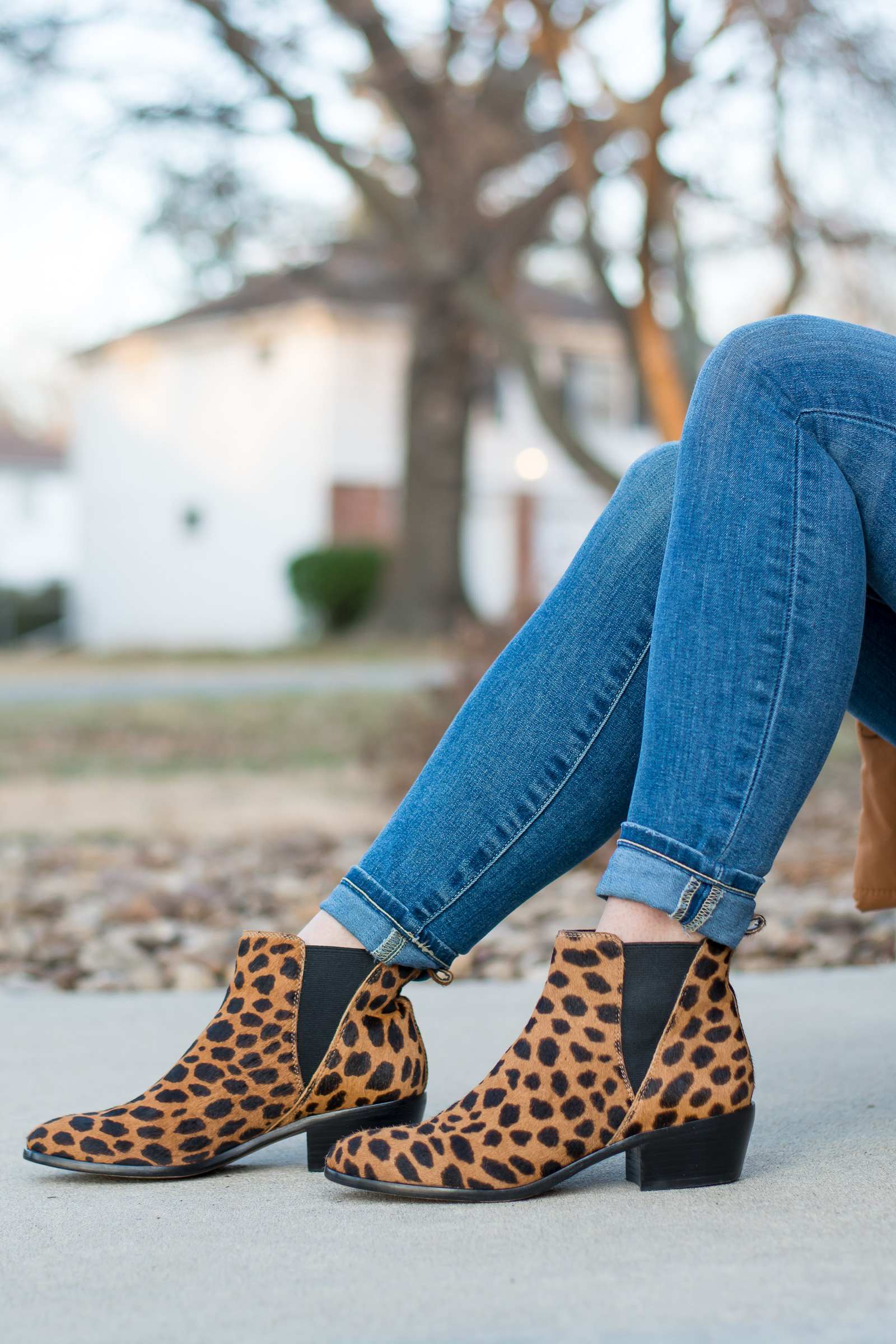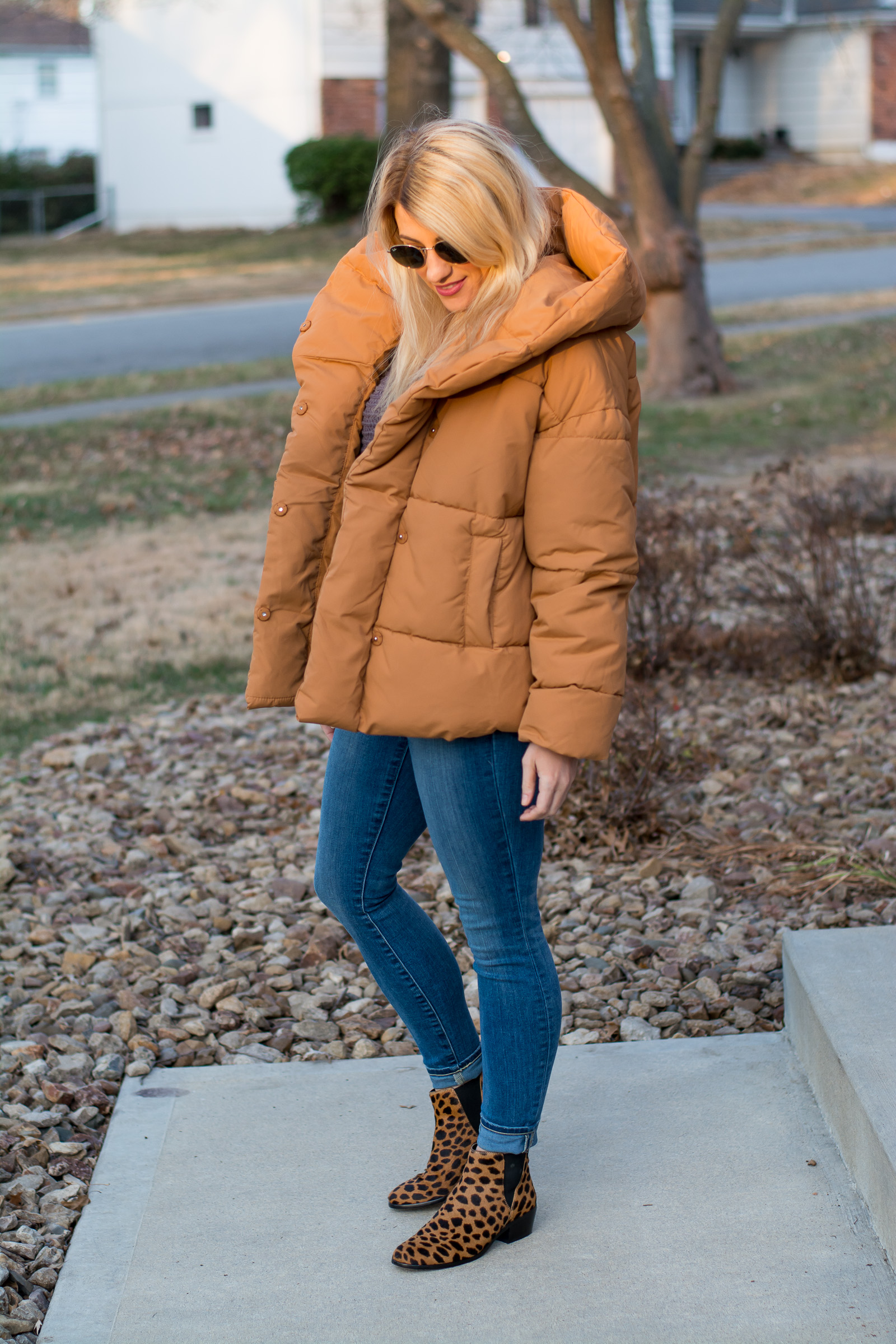 Shop the look:

I actually sized down a few sizes (H&M's coats seem to run a bit big) in this particular puffer jacket, but the fit is still generally oversized. I love that crazy hood; you can really burrow down in this coat if needed. And since KC has been in the single digits more often than not since the new year, it is definitely needed.
Don't miss out on Thursday's post– I'm covering the launch of the new Kansas City boutique collective, Kindred! (KC friends, spoiler: you need to go. NOW.)
New YouTube video, guys! Dropped it here so you can watch; I'm doing the About Me tag. 25 questions all about me. Give it a watch, let me know if you like it, and don't forget to subscribe to stay updated on my next upload!
Linking up with Elegantly Dressed and Stylish, Walking in Memphis in High Heels + The Fashion Canvas, I Do DeClaire, Straight A Style + On the Daily Express, Get Your Pretty On, Rosy Outlook + Seeking Sunshine, and Pumps and Push Ups.