That mustard sweater is back for the remix.
It happens to the best of us (no matter how big our closets): you get in a style rut. You find yourself wearing the same version of an outfit over and over. For me, this happens every fall and winter with the ol' standby of jeans and a sweater. As cozy as that combo is, it can get repetitive. But remixing is everything! It can easily change the vibe of an outfit, even if the bones are the same. Let's explore by using Tuesday's look to illustrate.
I took the mustard sweater and skinnies and layered a navy blazer over the top. (I am obsessed with this color combo, as we've established.) I swapped out the printed ankle boots for metallic rose gold mules. Jewelry, hair, and makeup stayed the same. So easy. All it took was a piece of outerwear and a different shoe.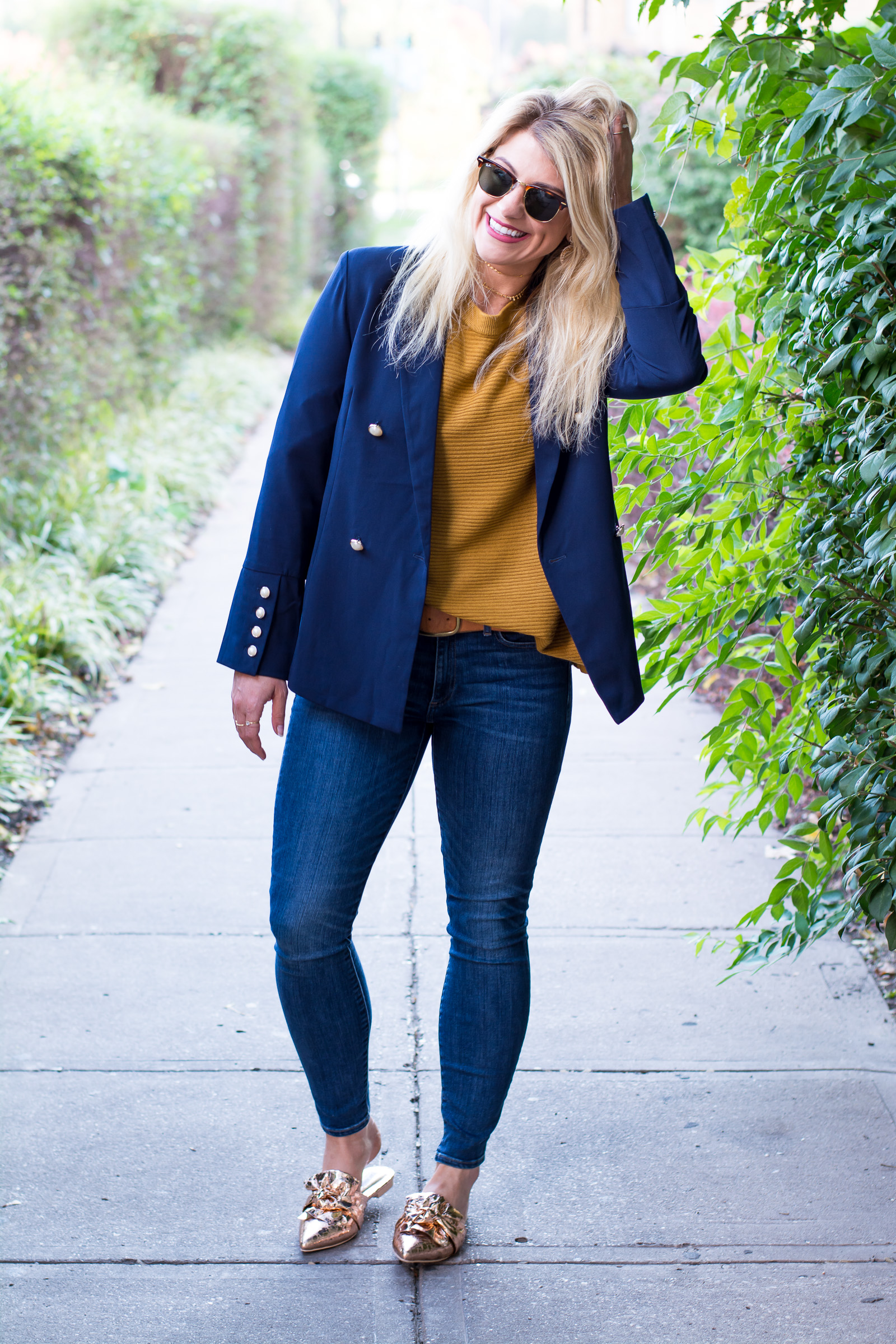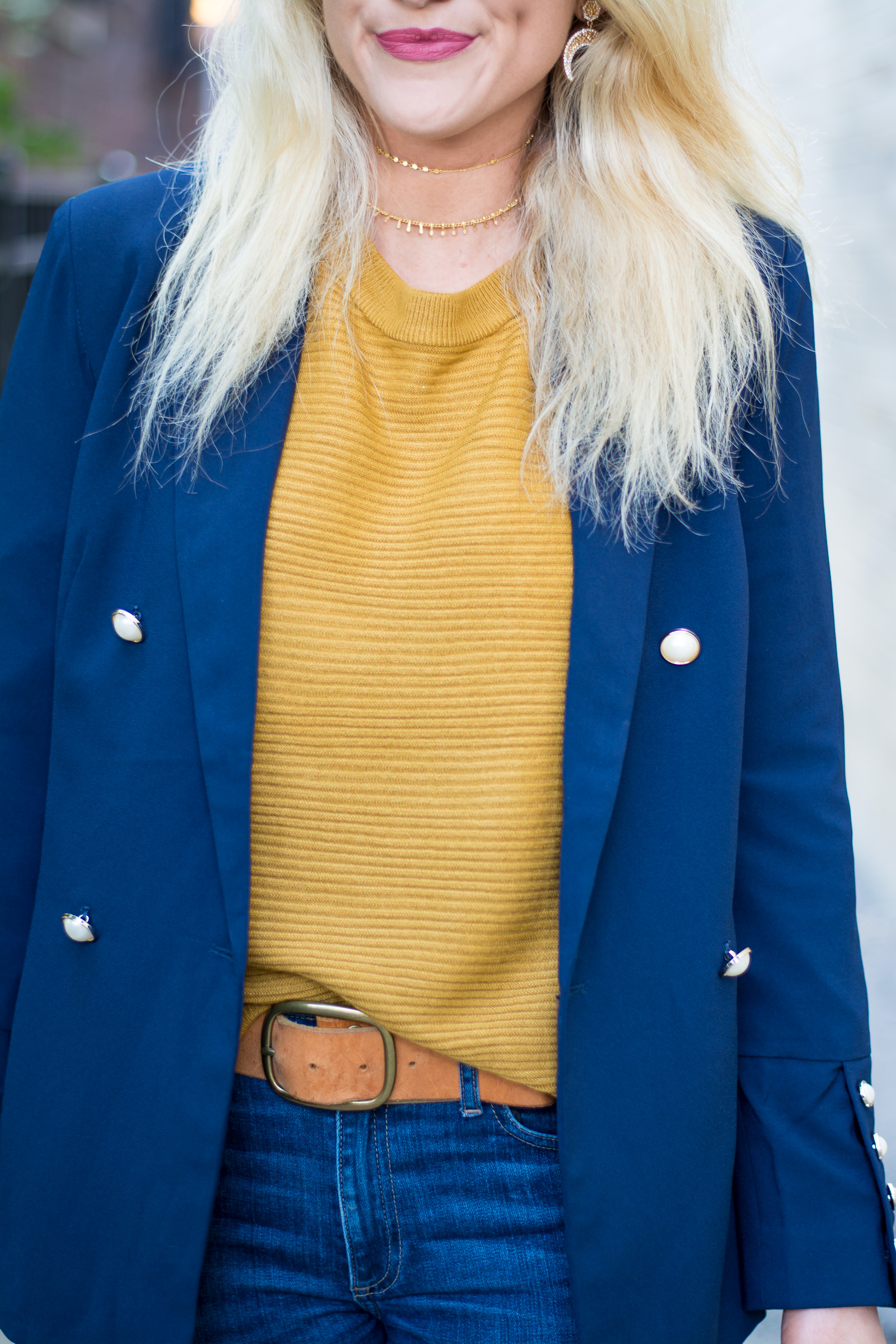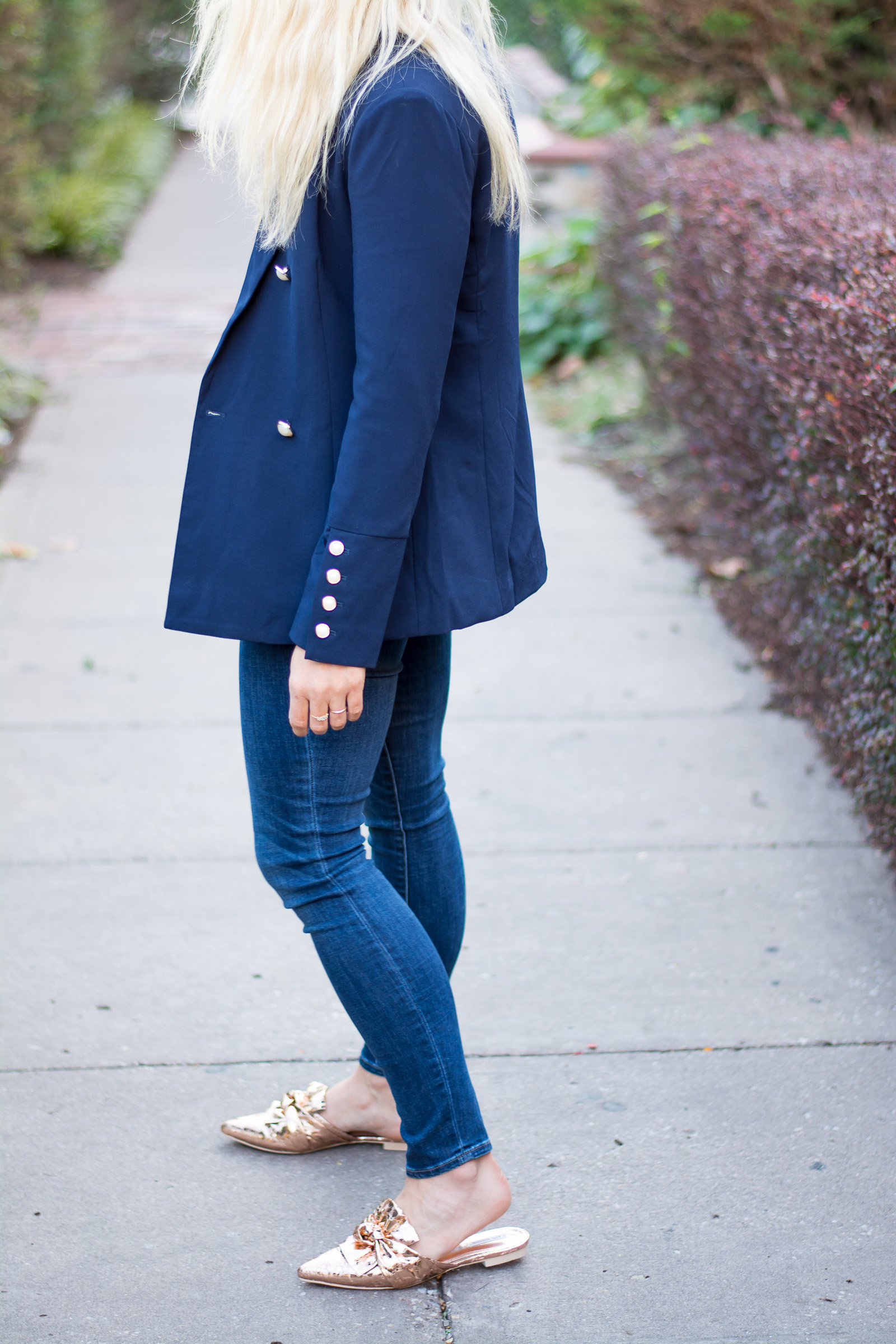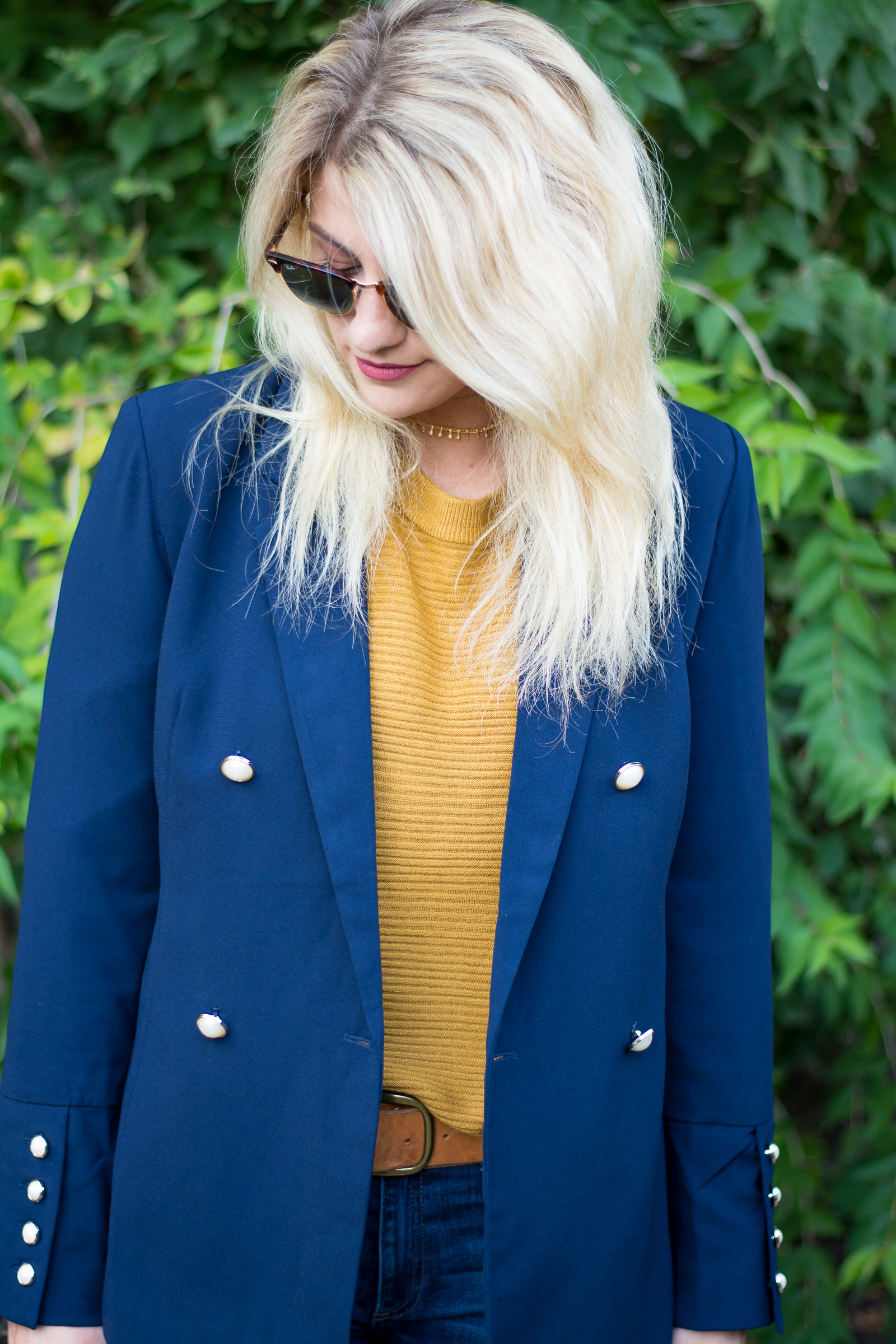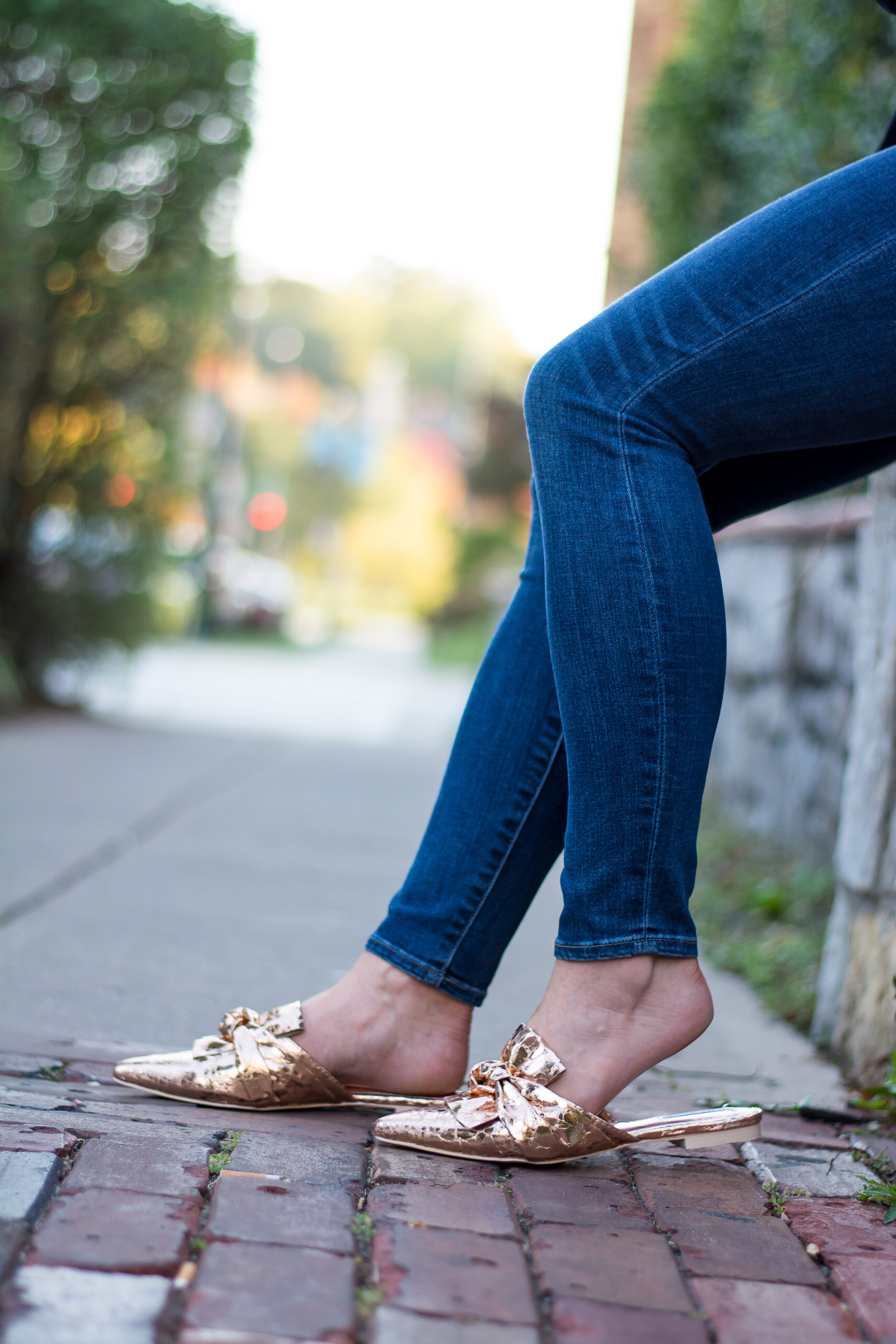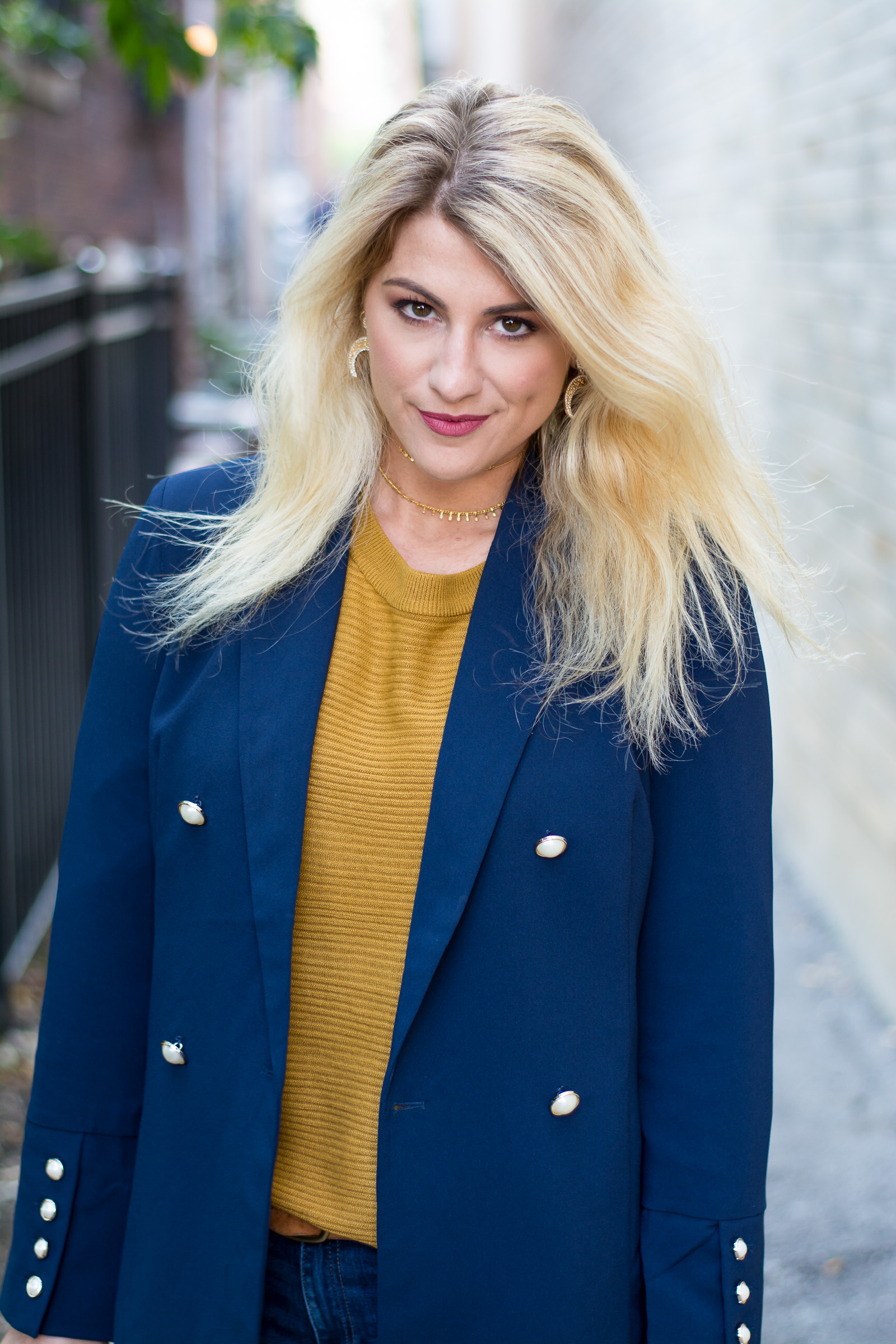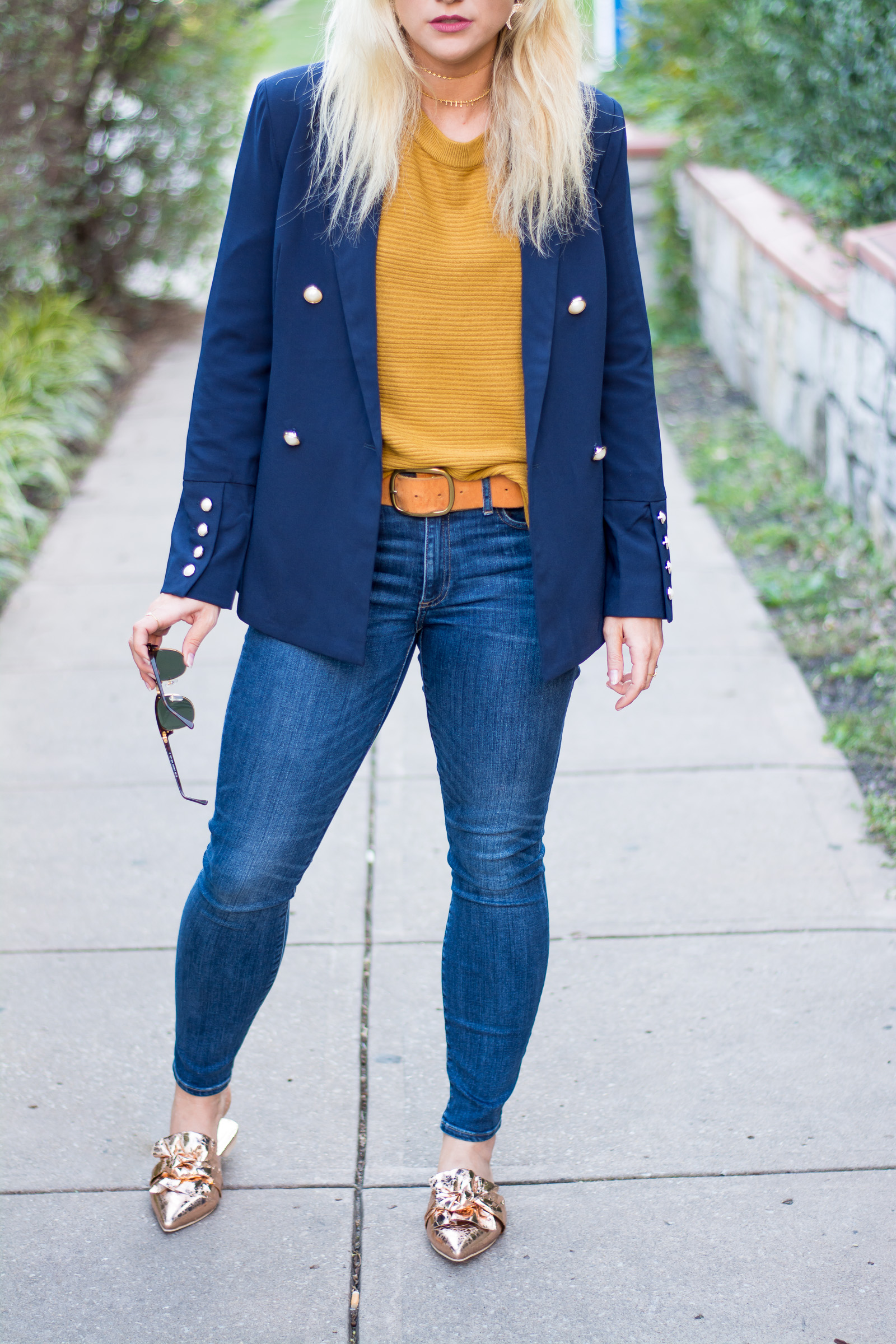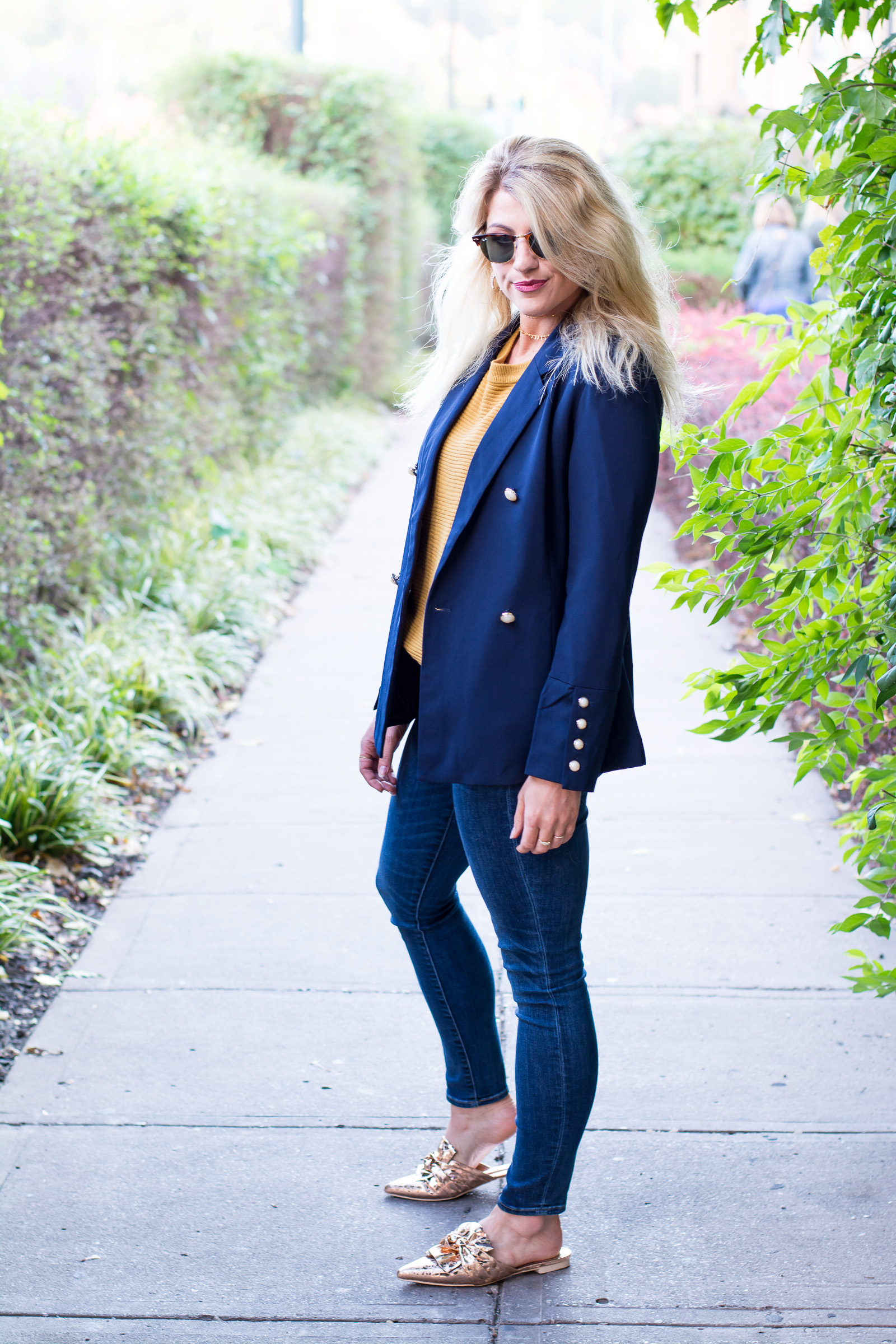 Shop the look:

I love this trick for getting more mileage out of a jeans-and-a-sweater combination; the look ends up feeling completely different without you having to do much legwork. You could easily sub the blazer for a leather jacket or an oversized cardigan and go with tall boots vs. mules, or even a pump if you're feeling fancy. This can work at the office by working in a cigarette trouser or a pencil skirt over jeans, too. Add a statement necklace or a different colored lip to shake things up. The key is to not get tunnel vision when it comes to that classic fall uniform; if you find yourself wearing the same combo over and over, force yourself to add a piece or swap out the shoe. That's the key to keeping your style feeling fresh all season long.
Linking up with Stylin in St. Louis, Curly Crafty Mom, Elegance & Mommyhood, Living on Cloud Nine, Adri Lately, Meet at the Barre, Threads for Thomas, Nancy's Fashion Style, A Pocketful of Polka Dots, Shelbee on the Edge, More Pieces of Me + Sincerely Jenna Marie, Michelle's Pa(i)ge + Northwest Blonde, and Pink Sole.