KC friends: Kindred is open!
I'm so excited to announce that Kindred Shops is now open and ready for business at Oak Park Mall in Overland Park. It's a collective boutique, housing Adorn, Everyday Runway, en.sem.ble, Knitted Belle, Made in Kansas City, Mended Wing, Pink Antlers, Ruby Rouge, and Scoobie.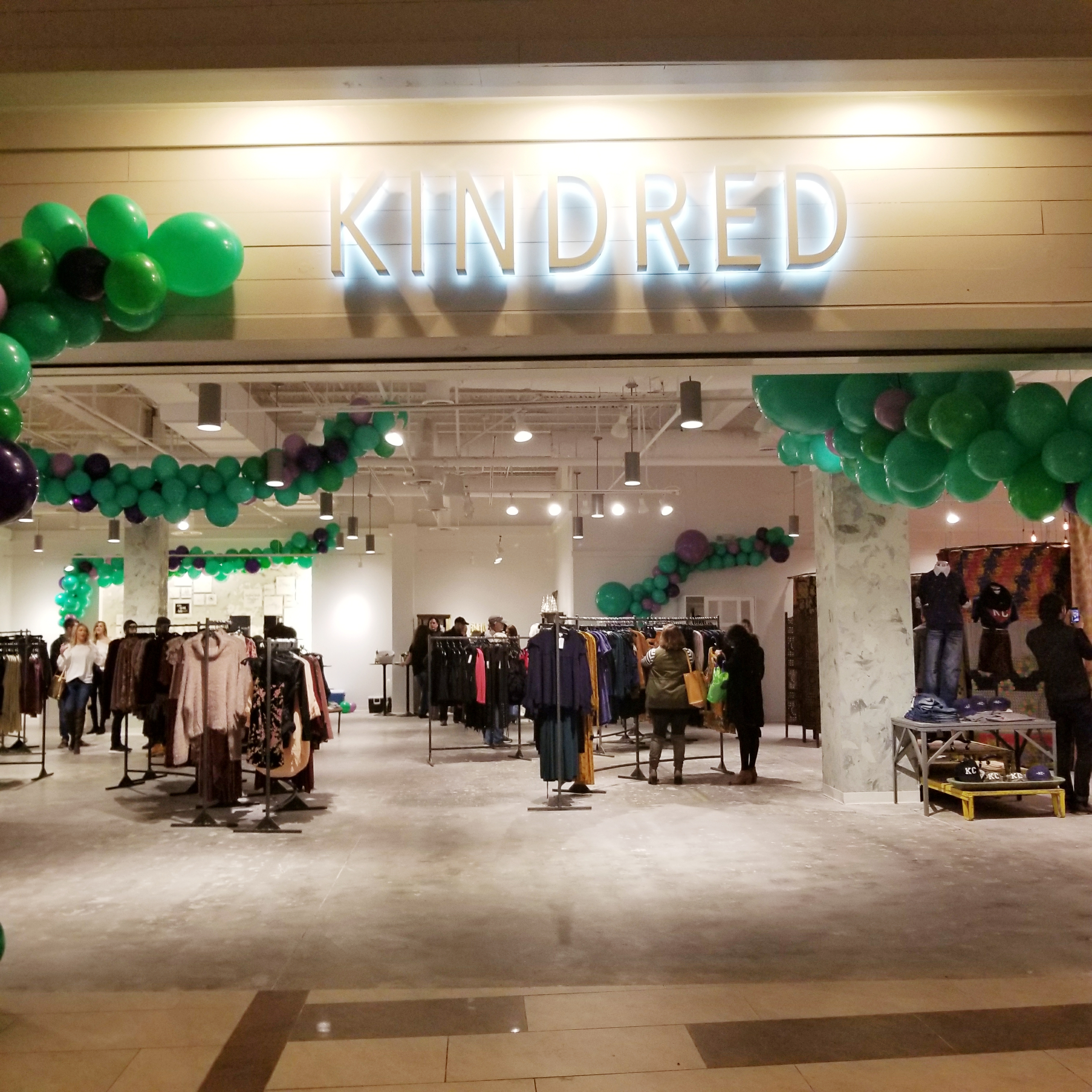 The space is huge. If you're familiar with Oak Park Mall, Kindred is occupying the old Bath & Body Works space on the lower level in the Nordstrom wing. It's amazing!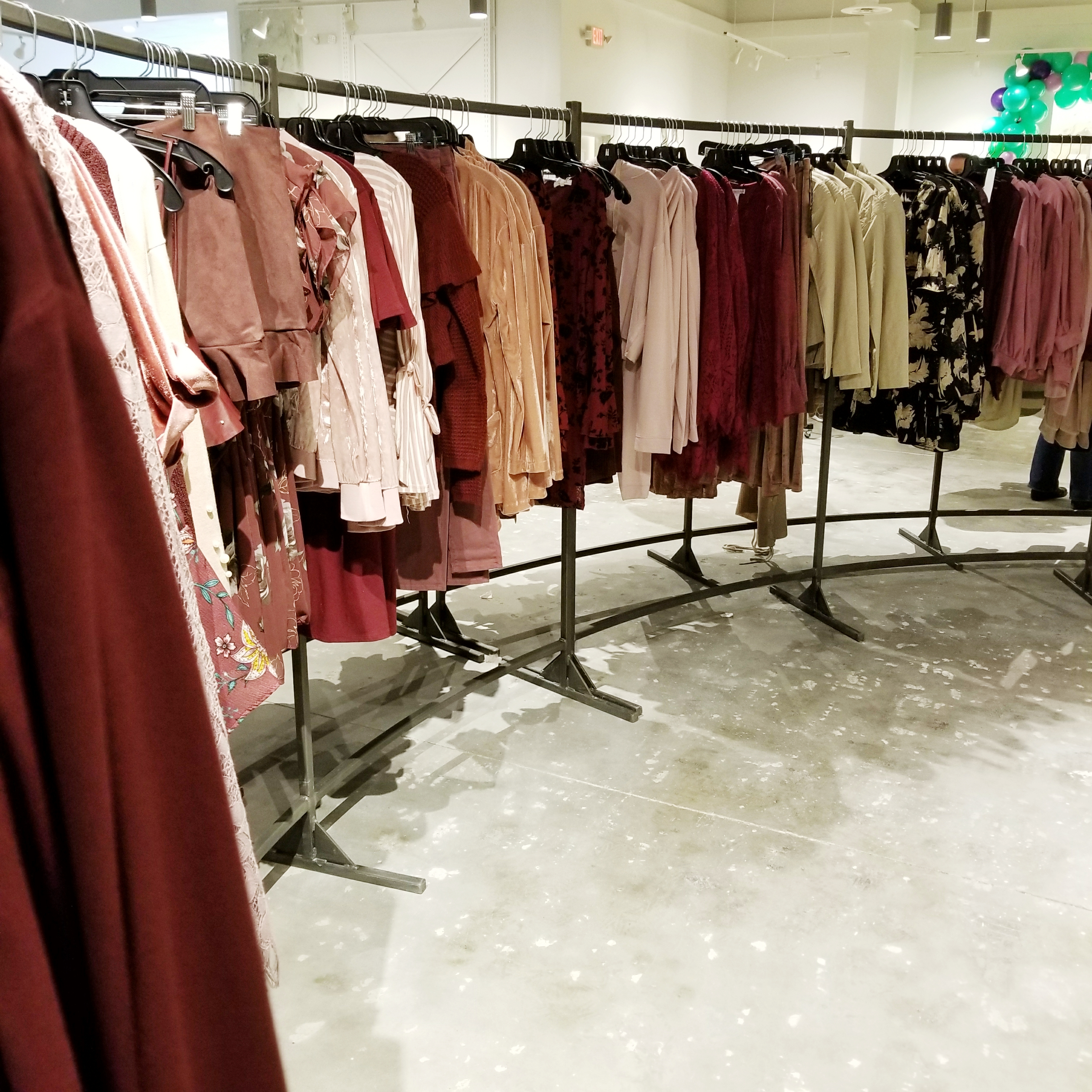 The center of the store is dedicated to these sprawling, curved garment racks, organized by color. It's so soothing to my OCD, which I really appreciate. But it's a killer trick if you're hunting for the perfect burgundy sweater or baby blue blouse because you can easily navigate and see everything the store (and all the boutiques housed within) have to offer in that color family.
Even though Kindred is a combination of a ton of different boutiques (which means so many styles under one roof!), the aesthetic is still really clean + easy to shop.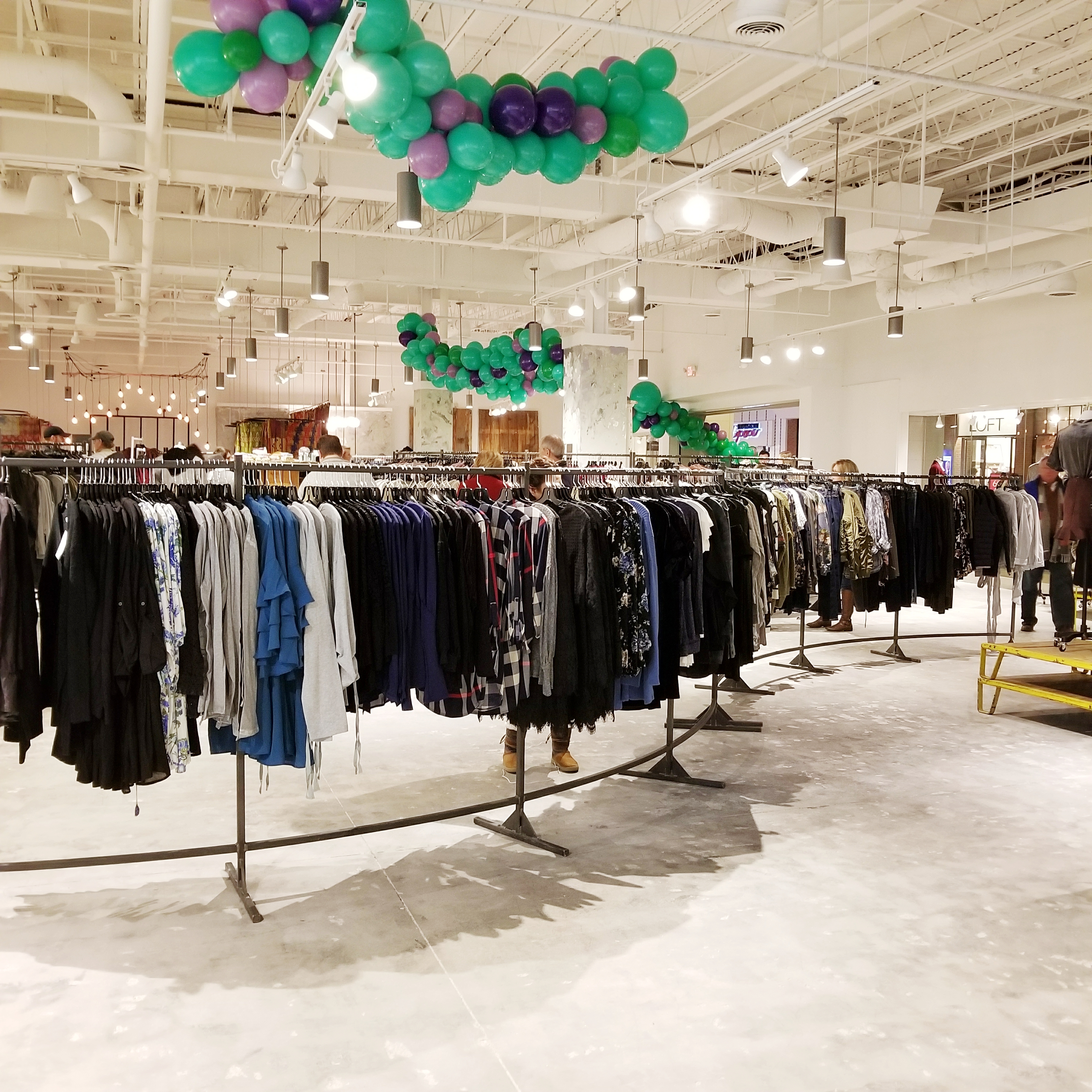 The dressing room space is innovative; gorgeous bohemian curtains hang from the ceiling, encircling you when closed in your own little try-on space.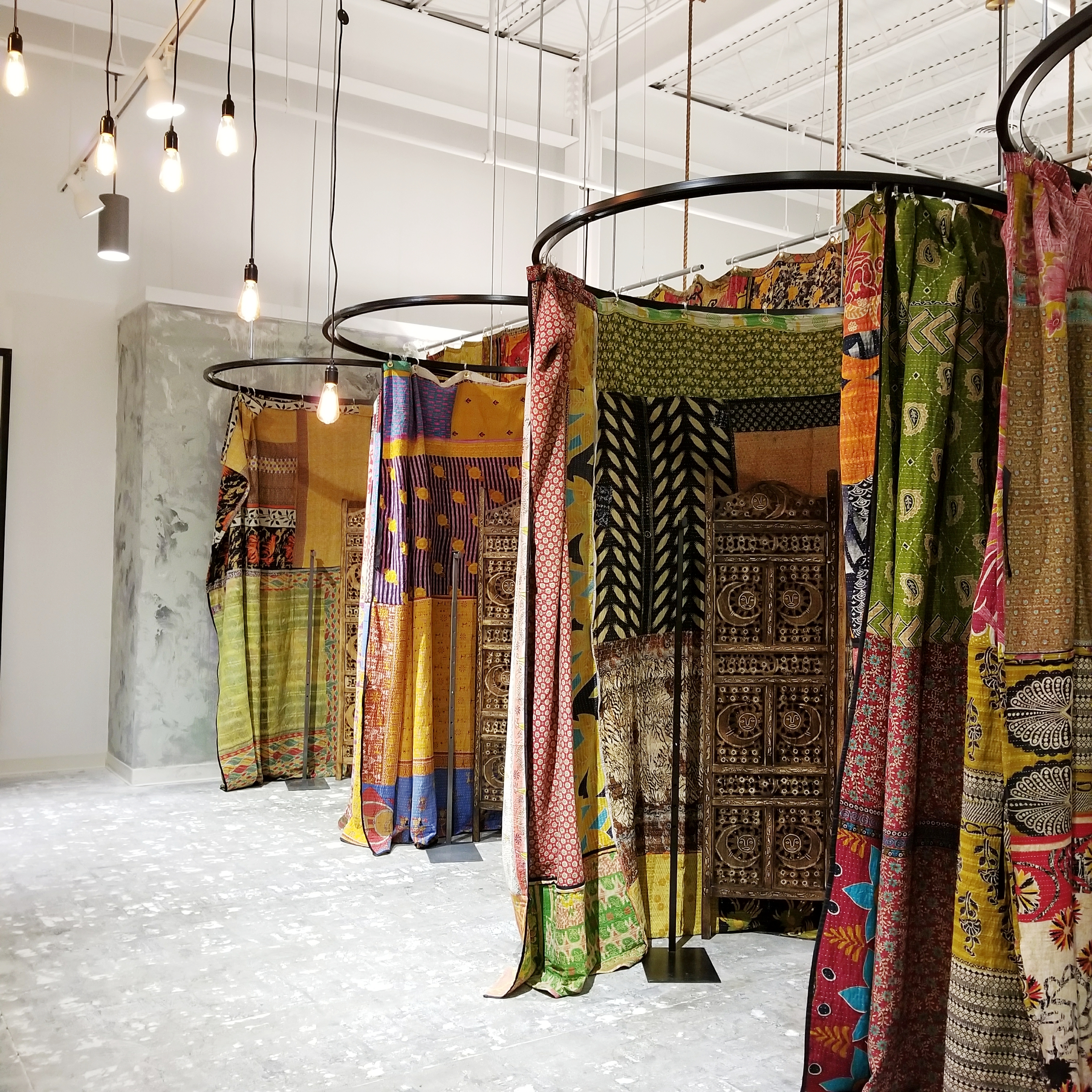 Kindred isn't just the spot for a new wardrobe, but it has a ton of accessory, jewelry, apothecary, and gift options.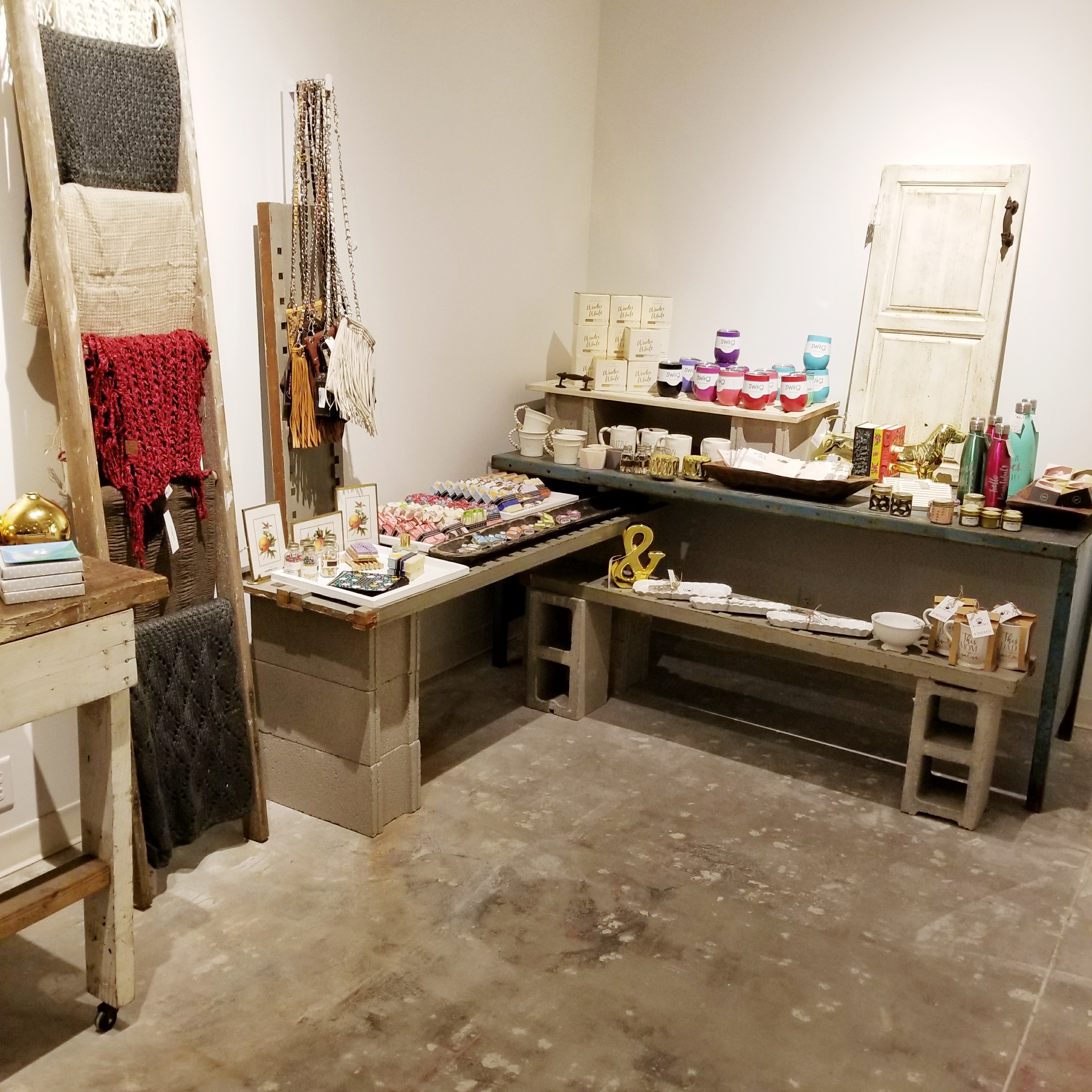 One of my favorite spots on the store is tucked in the back: a gorgeous photo wall with a motto that completely encompasses the spirit of Kindred's owners + boutique collaborators: "and so the adventure begins."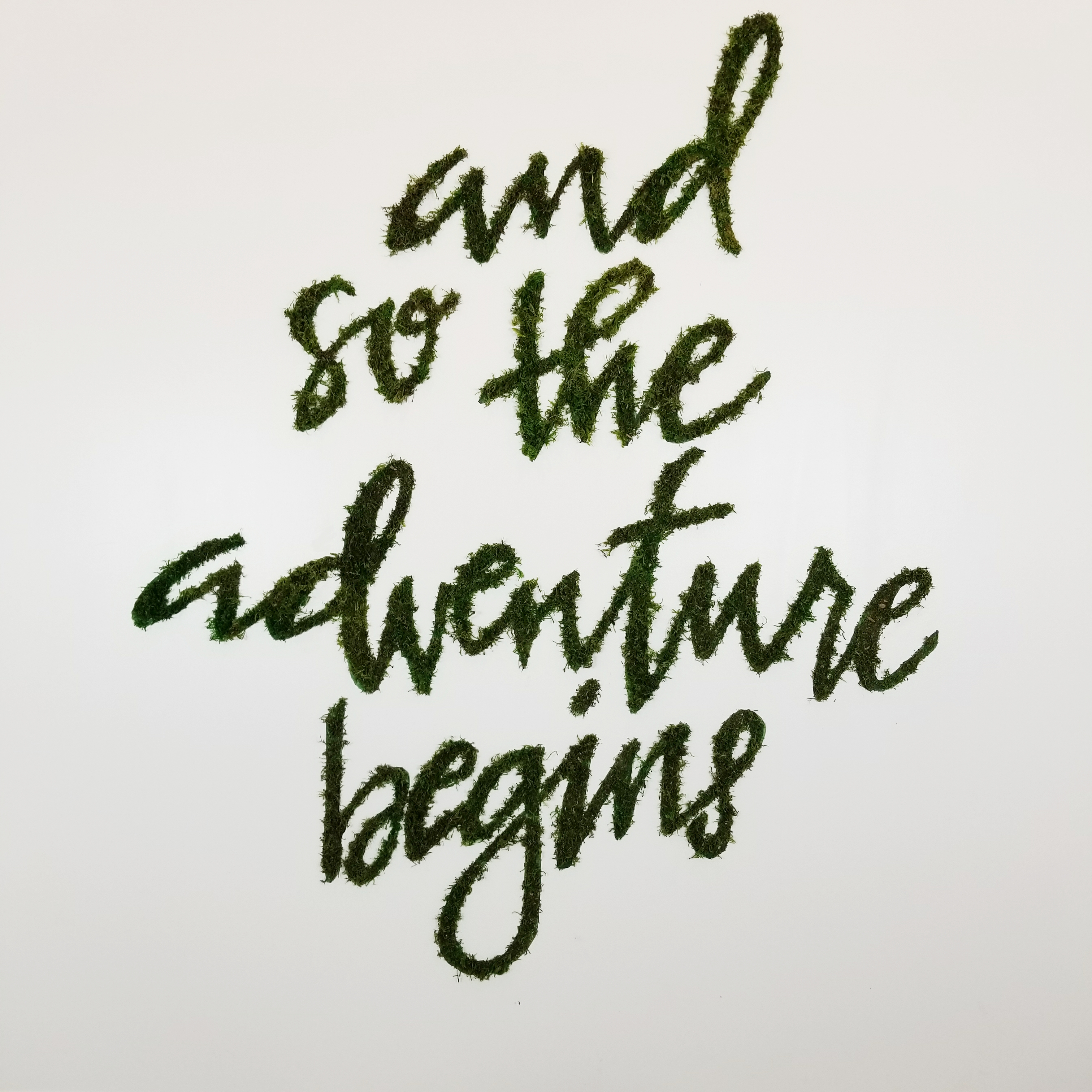 I'm so excited to be part of the group of blogger ambassadors (and Kindred's owners, Adam and Tyler!). Together, we're makin' moves! (Even though my short girl syndrome is intensified by these beautiful giraffe people I'm posing with! Ha.)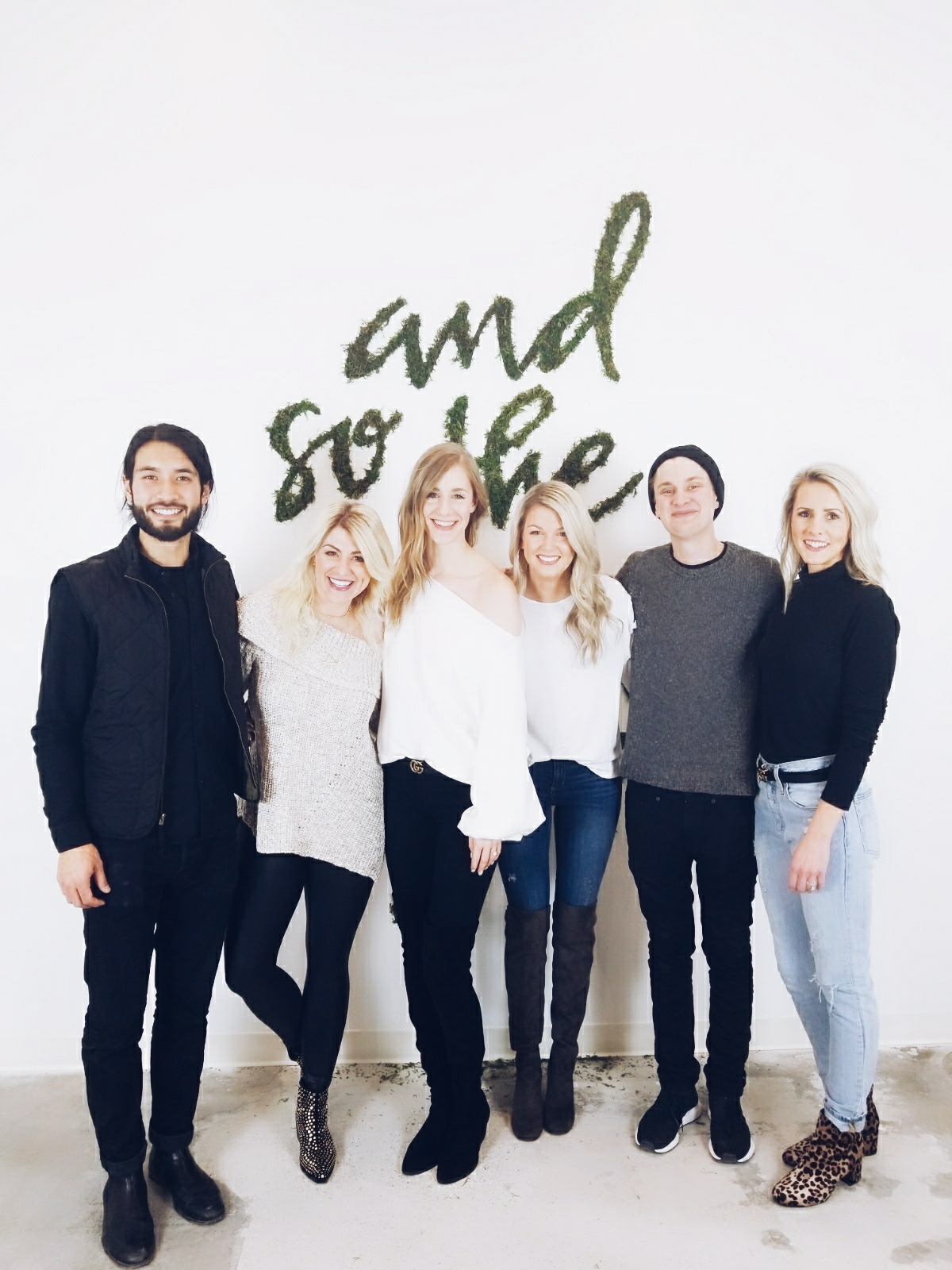 I cannot wait to get back into the store when it's not busy (and I don't have a glass of grand opening champagne in my hand!) to really pore over the clothing, accessories, and jewelry.
Kindred is now open at Oak Park Mall, KC pals, so make a stop ASAP! You won't be disappointed.
Linking up with Stylin in St. Louis, Curly Crafty Mom, Elegance & Mommyhood, Living on Cloud Nine, Adri Lately, Meet at the Barre, Threads for Thomas, Nancy's Fashion Style, A Pocketful of Polka Dots, Shelbee on the Edge, Michelle's Pa(i)ge + Northwest Blonde, and Pink Sole.