A first for me: talent show judge.
I had the opportunity to act as a judge in this year's Transformations Charity Gala last weekend– and seriously, what an amazing time!
The Transformations Charity Gala is a unique talent show that teams up local guys with seasoned female impersonators to compete for a $10,000 cash prize to a charity of the winner's choice. These guys put on one hell of a show!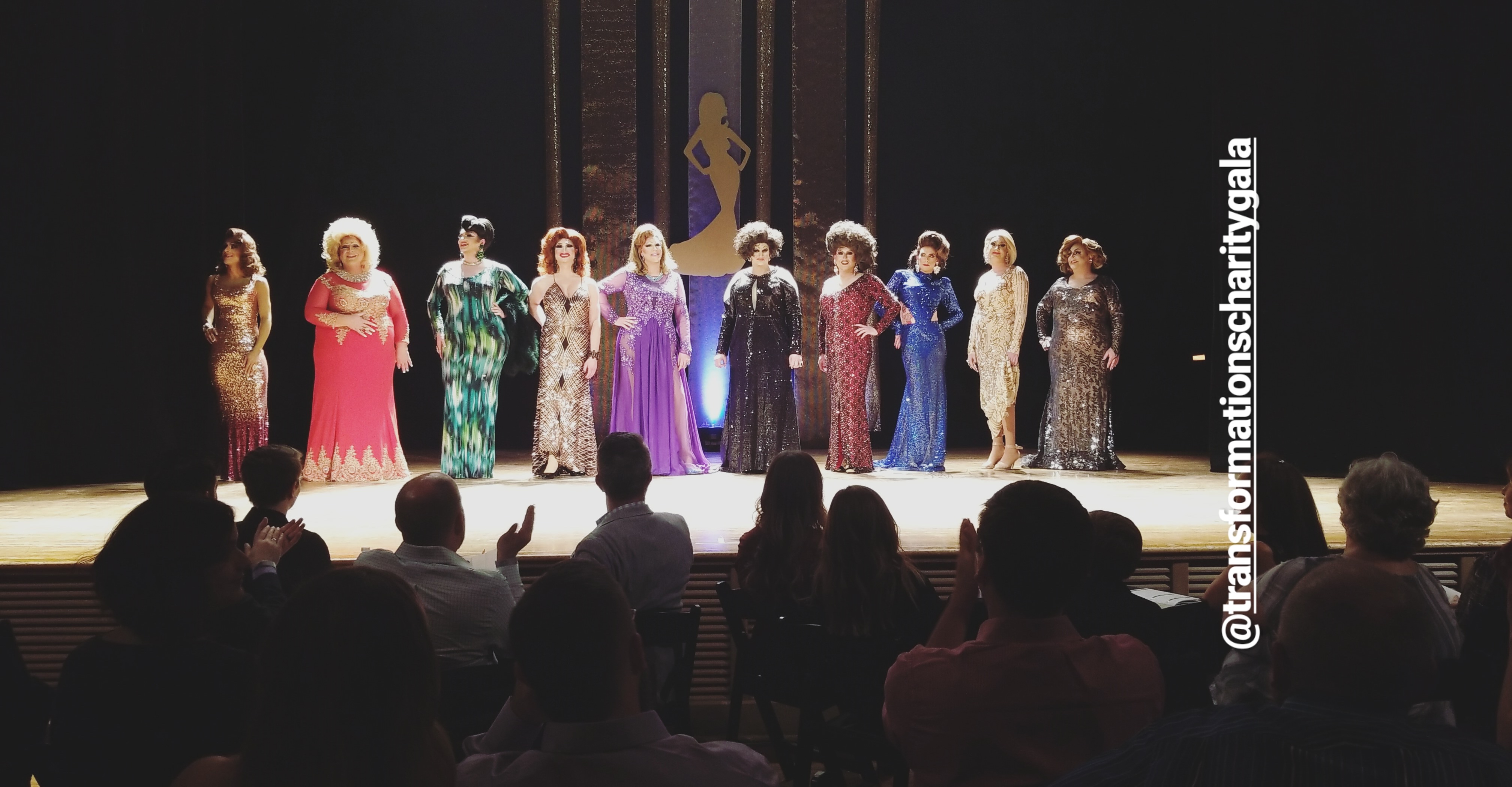 But let's back up a bit: because this was a drag show, I knew I had to bring it in terms of outfit, hair, makeup.
My stylist and I have been working to get that icy Kim K almost-gray for quite a while now, and after a record 8 hours in the salon mixing toners and playing with bleach, I think we got it.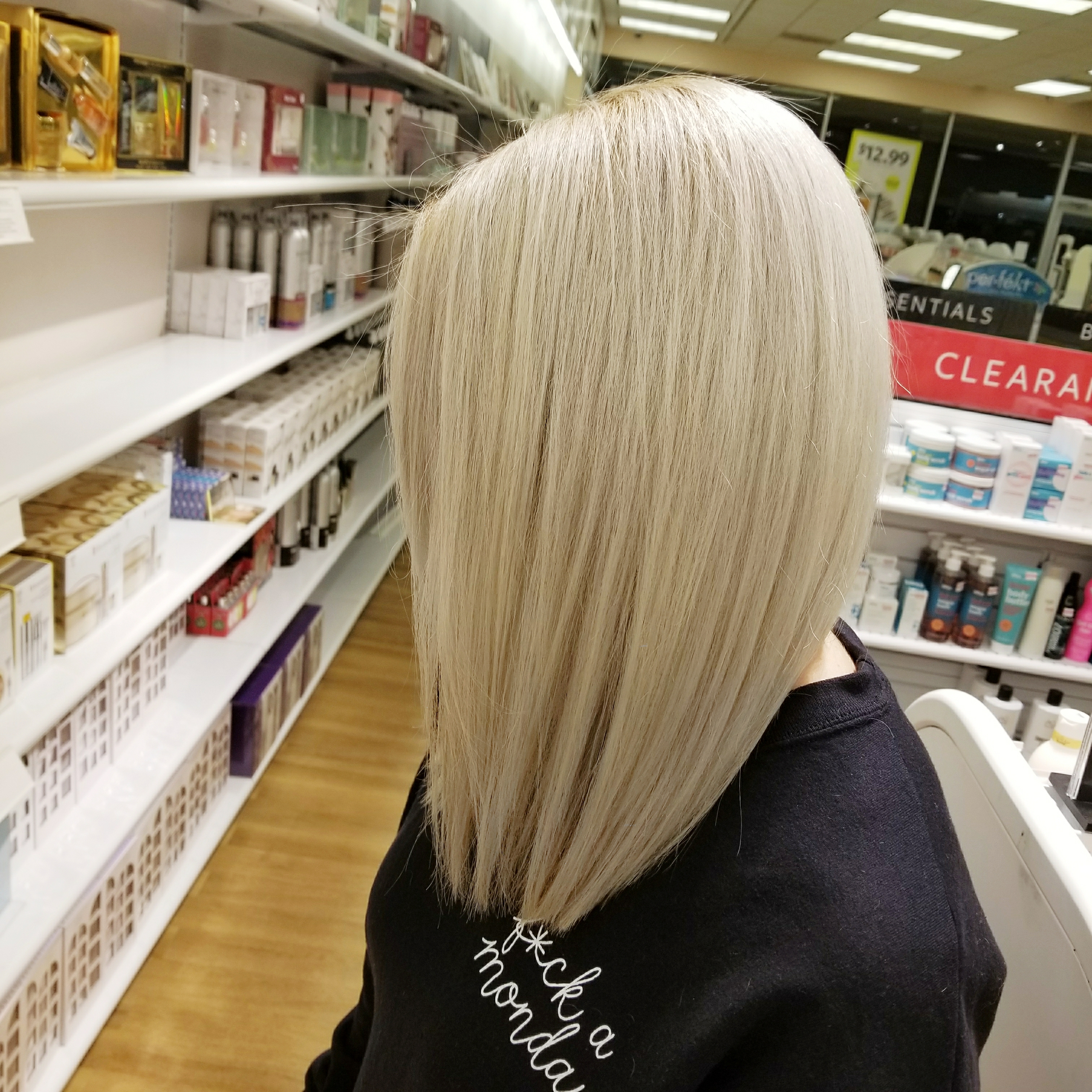 We also cut off 2 1/2 inches, holy cow. We hadn't planned on doing a blunt cut, but it looked pretty sick once it was done, so no need to go back in and layer it. I'm so curious how it'll look when I air-dry it and wear it my business-all-usual beachy.
With my hair on lock, a spray tan was next on the prep docket. Can't very well hit up a drag show looking like one of those translucent sea creatures they pull up from the bottom of the ocean. Amanda at Recreating Rays came through! Next: makeup. I worked with Alex Simcosky to create an amped-up mega face for the event, complete with an overlined lip, seriously smokey + sparkly eye, and double-stacked lashes (seriously, there are two sets on each eye). I loved the look and it was more than appropriate to be the in presence of so many queens.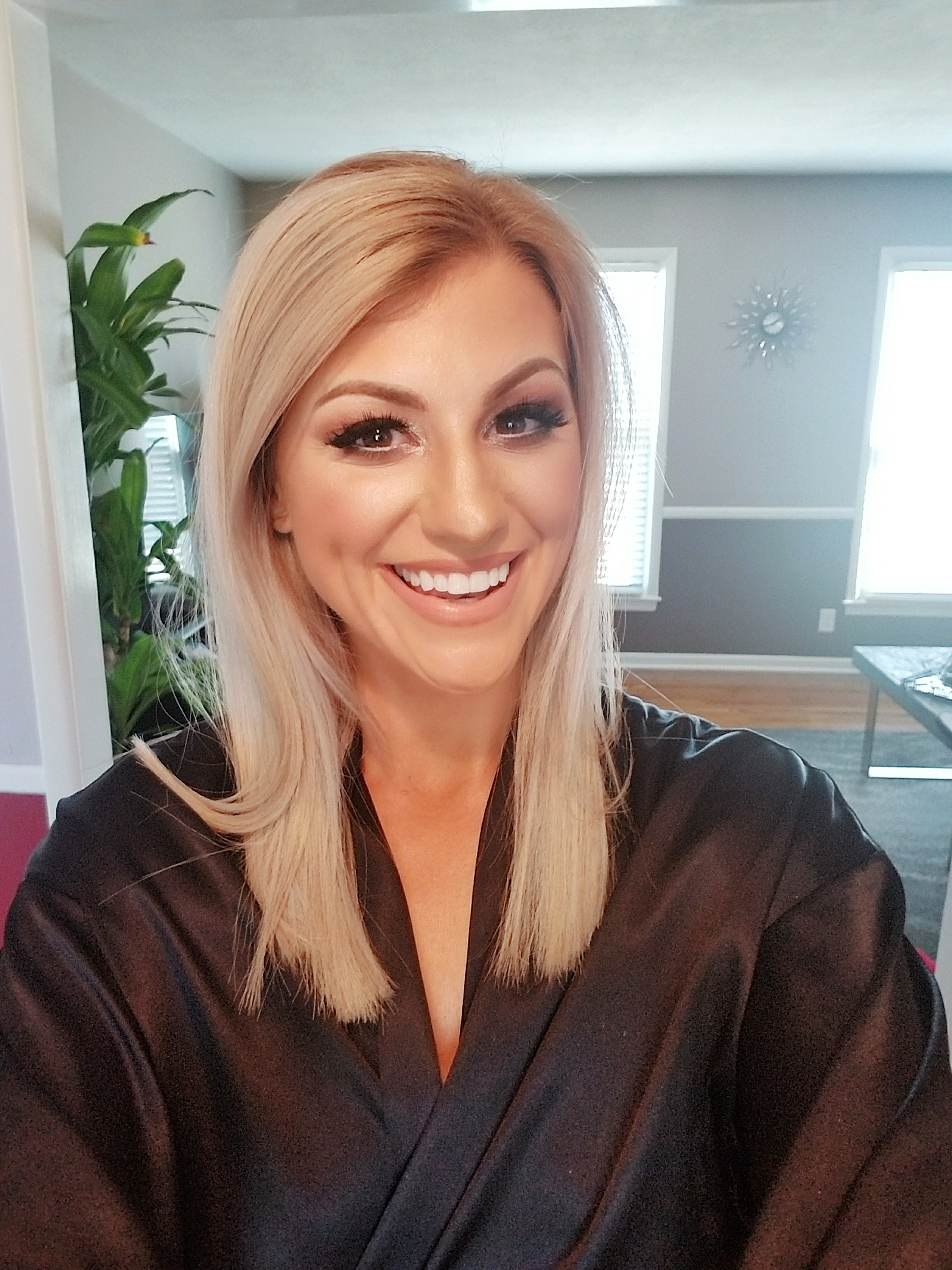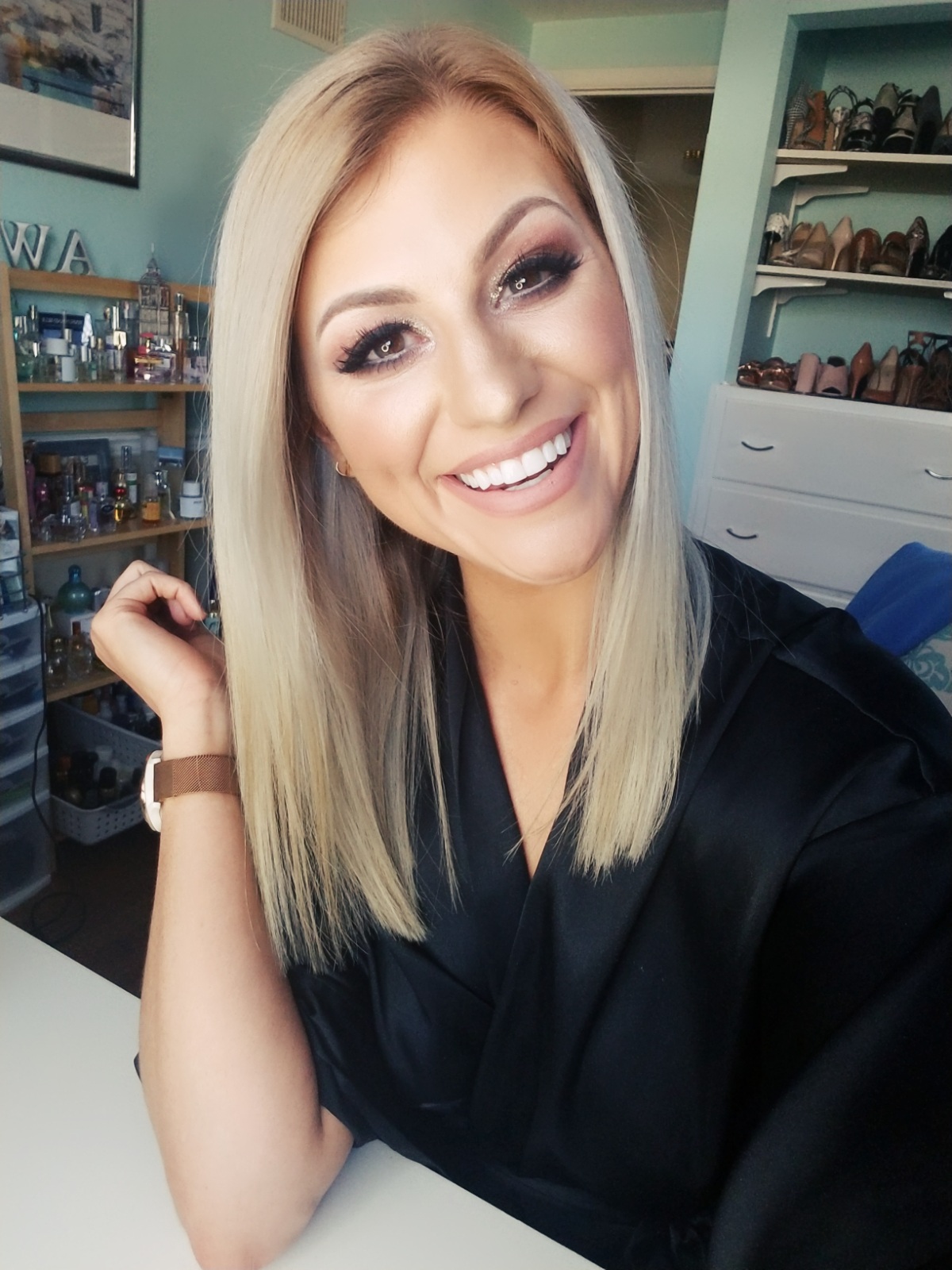 Now what to wear? Thankfully, that sequined blazer dress I wore to my birthday dinner (but took off post-dinner to show off my metal minidress; read more about my birthday here) was sitting in the closet waiting for another round.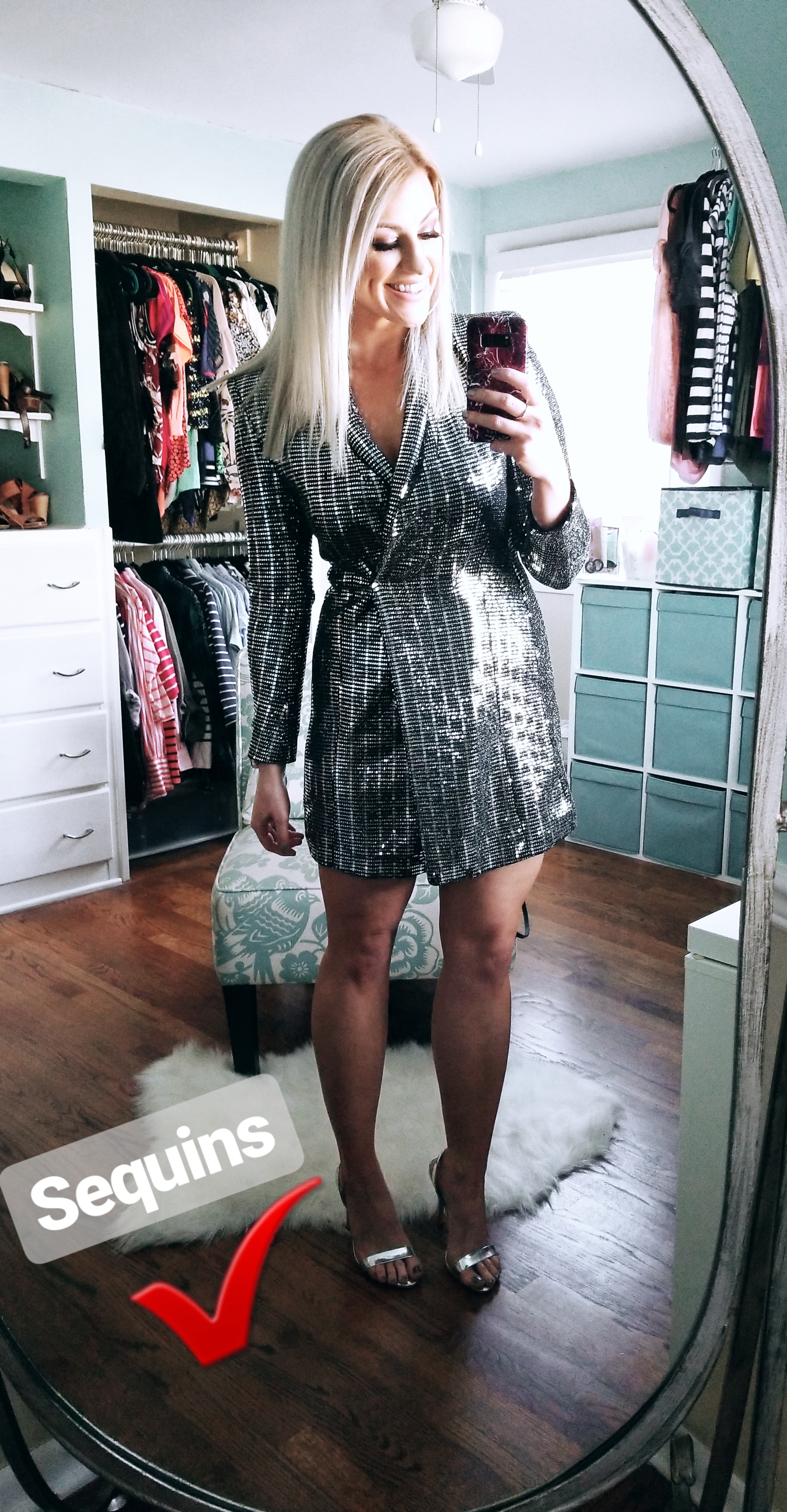 You want to know what I didn't have to worry about in all that show prep? Shaving my legs. Seriously you guys, my laser hair removal with KMC MedSpa is going absolutely amazing. I cannot believe the results after just two treatments! (You can read all about my first round + get your laser hair removal questions answered right here in this post.)
I was always that girl who would shave in the shower at night before bed, only to wake up the next morning with a little bit of roughness at the ankle. And the first time I got goosebumps? Game over. Shaving always seemed to be on the to-do list if I wanted silky smooth legs.
Now after two rounds of laser treatments, my hair growth is much slower. And when it does grow back, it's not as thick. (Bye, stubbly ankles!) This is because the laser has zapped those hair follicles and rendered a lot of them inactive. Inactive hair follicles = no growth. I can now easily go 3-4 days without having to shave– I am amazed! I cannot wait to go back in March for another treatment. (Six treatments is the standard to make sure you zap all the hair follicles, which are active at different times.) Can we make it 5 days without needing to shave? I gotta know.
Another little KMC MedSpa tidbit I love: they are the most affordable laser hair removal service in the KC market! Seriously. Check the original post for pricing, but they make laser super attainable. (Because who has thousands of dollars to spend? Not this girl.)
I arrived a little early for a judge's run-through: we reviewed our judge's scoring binders, a rundown of how the show would progress, mic tests, etc.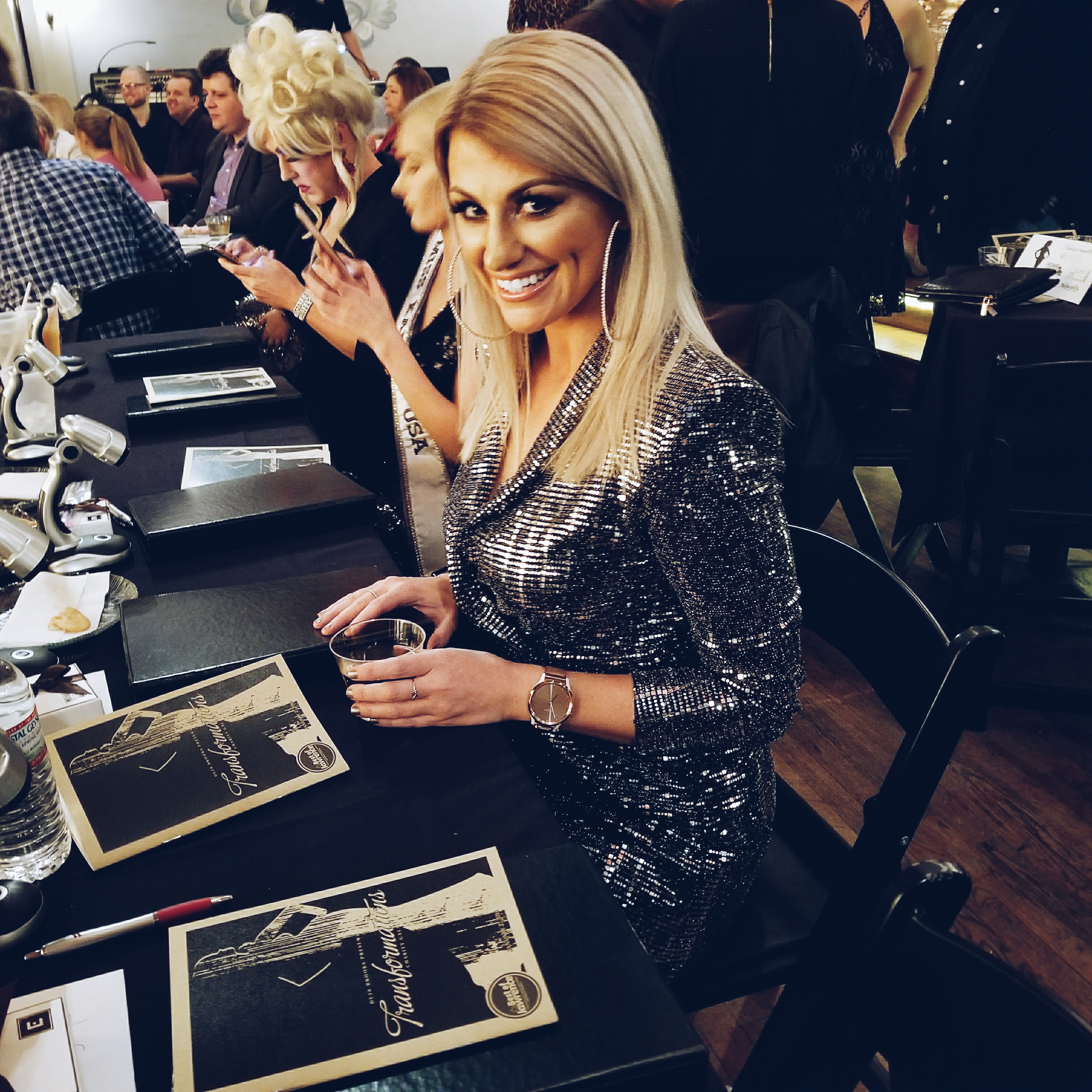 After the judge's prep, I was ready to hit the photo wall and grab some wine before the show got underway.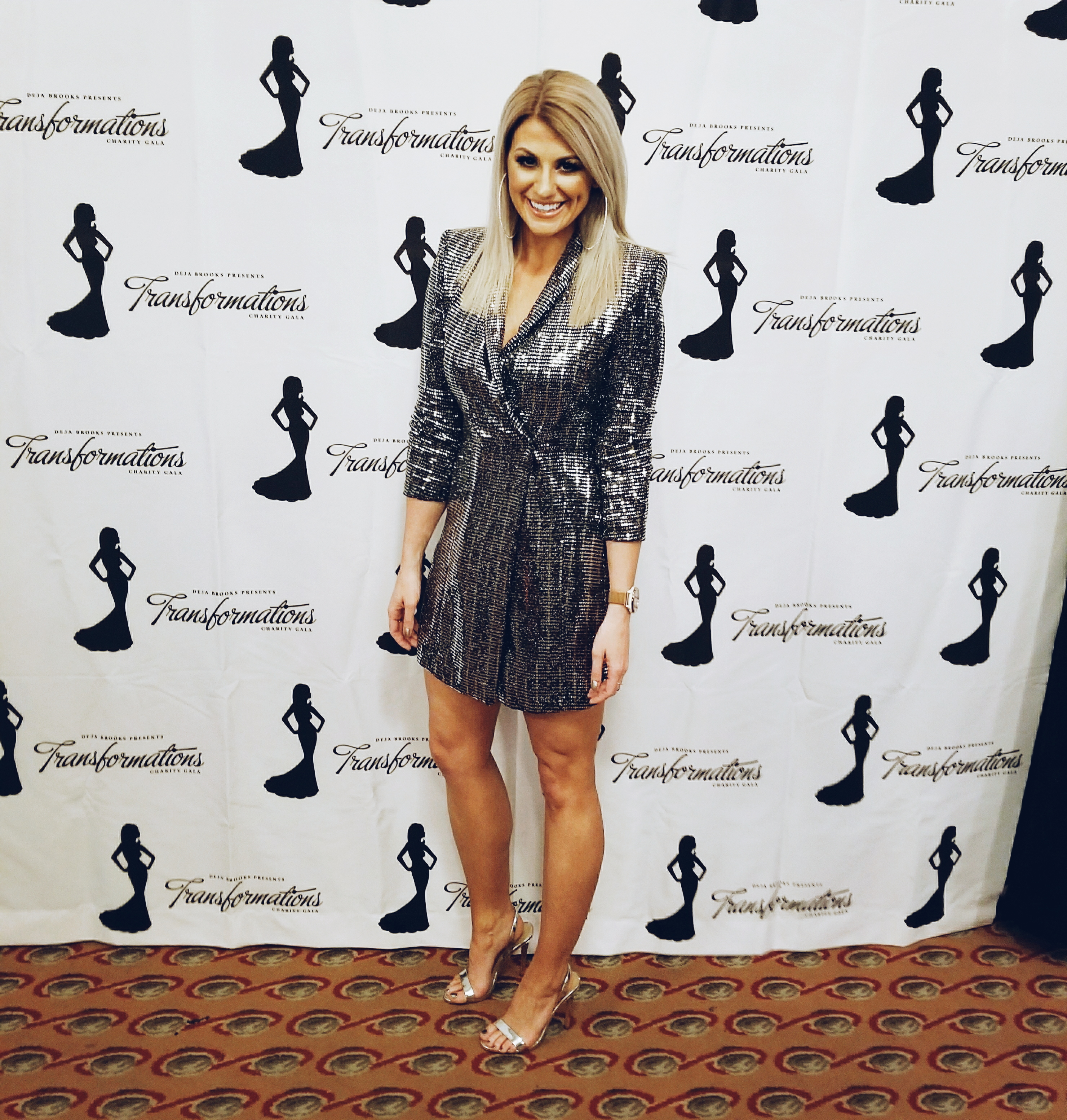 I was lucky to have my boyfriend and best pal in tow; they were instrumental in calming my nerves (first-time judge over here!) and we had a fun time people-watching and mingling as the doors opened and everyone flooded into Liberty Hall. It was like New Year's Eve in late-January! Everyone was dressed up and ready to party.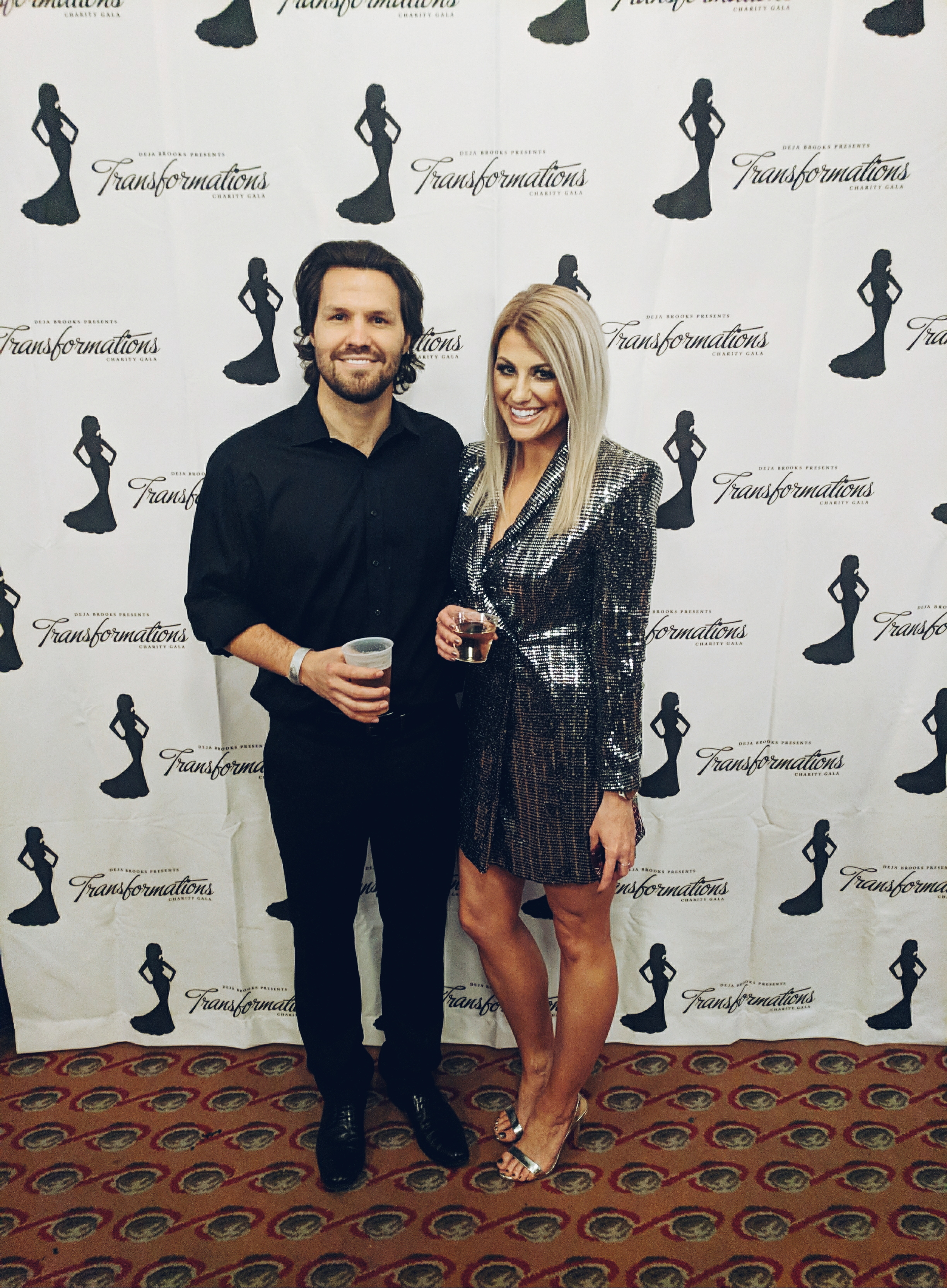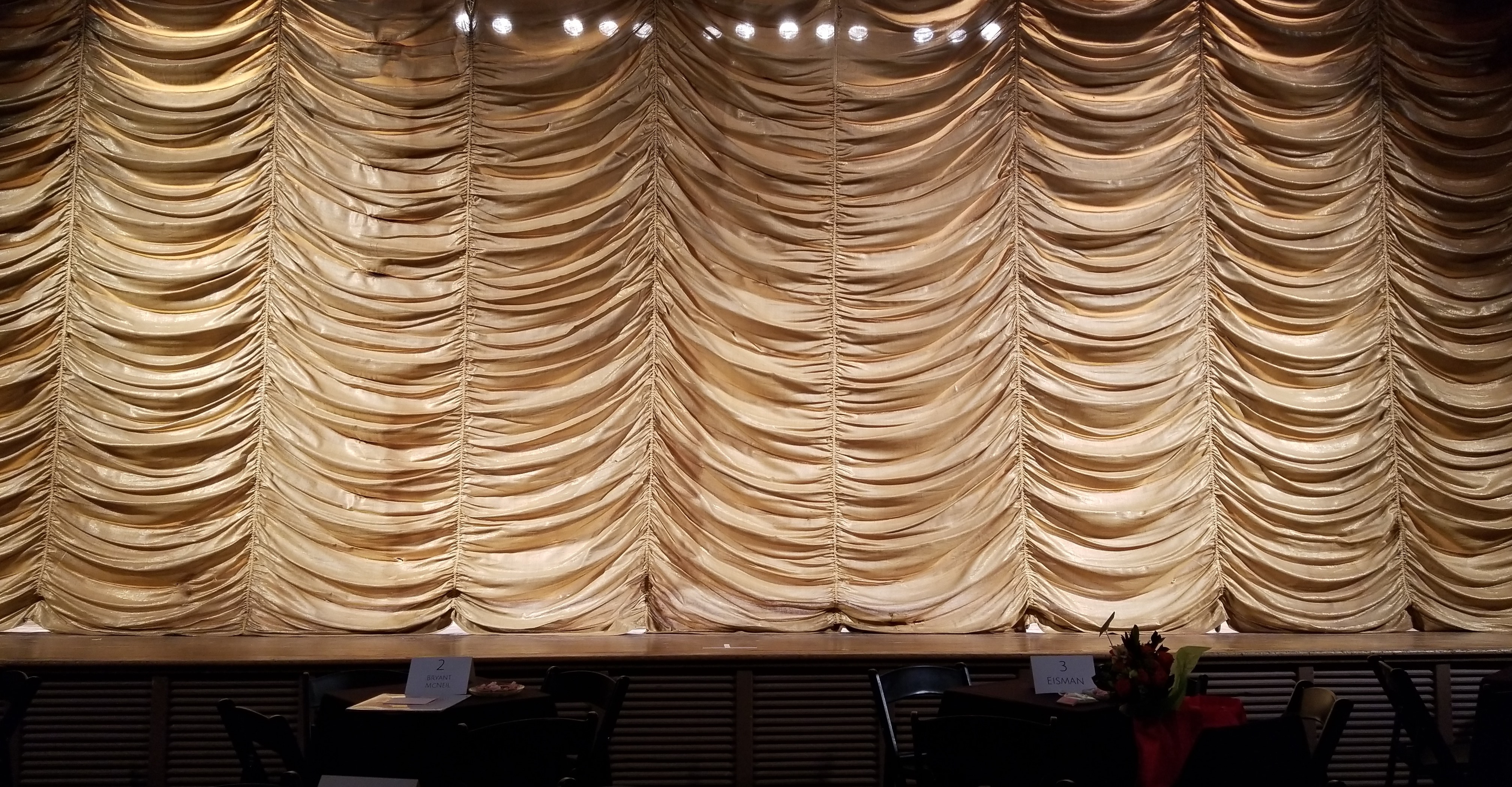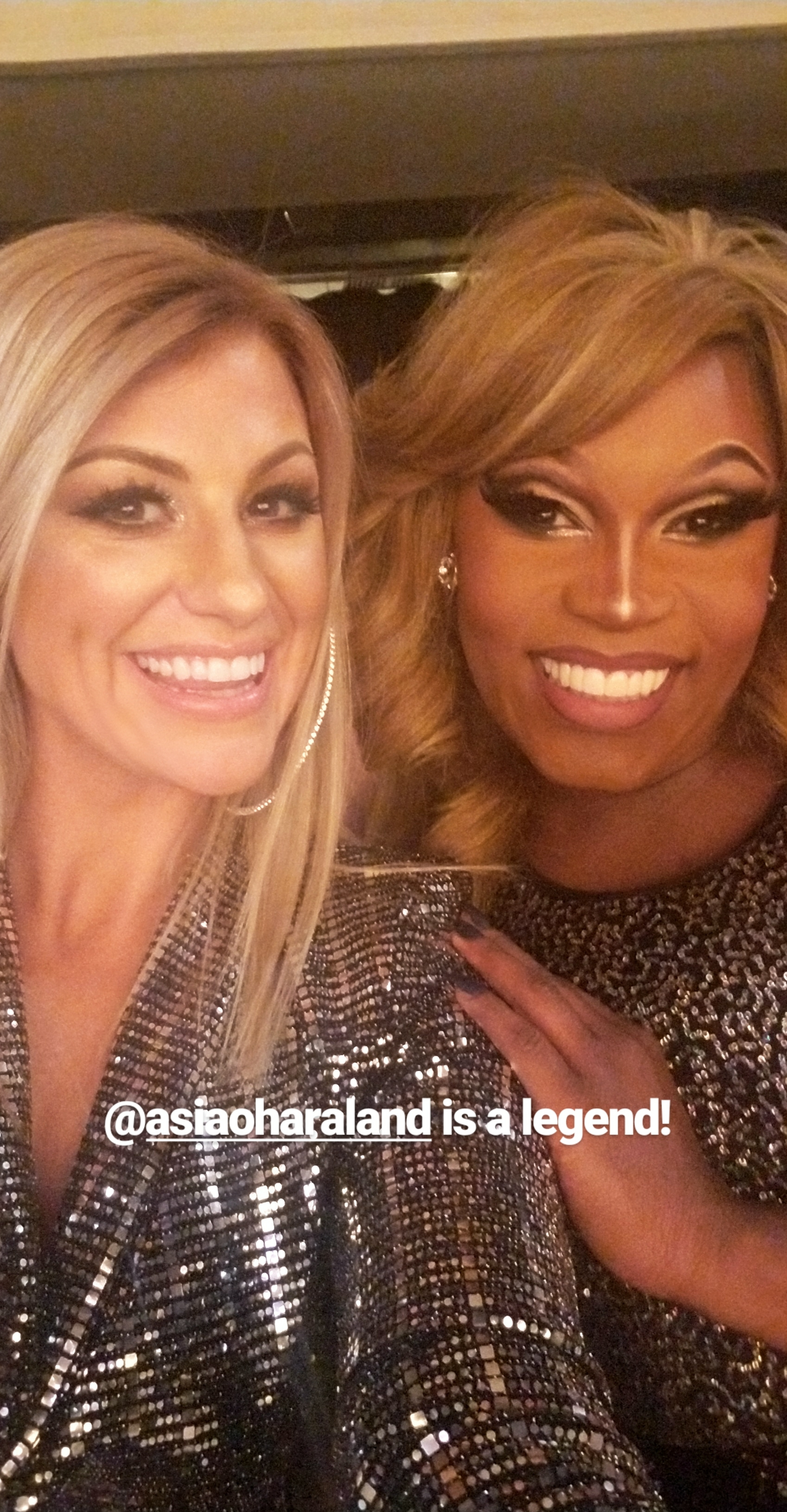 My fellow judges and I scored the contestants based on 3 categories: talent, glamour/evening gown, and a question + answer session for the top 5.
After the question and answer round, the scores were tabulated and we crowned our winner: Ms. Honey Combs (aka Tyson Combs), who was competing on behalf of
Baby Jay's Legacy of Hope Foundation
. Baby Jay's Legacy of Hope provides financial assistance for supplementary expenses for families fighting childhood cancer.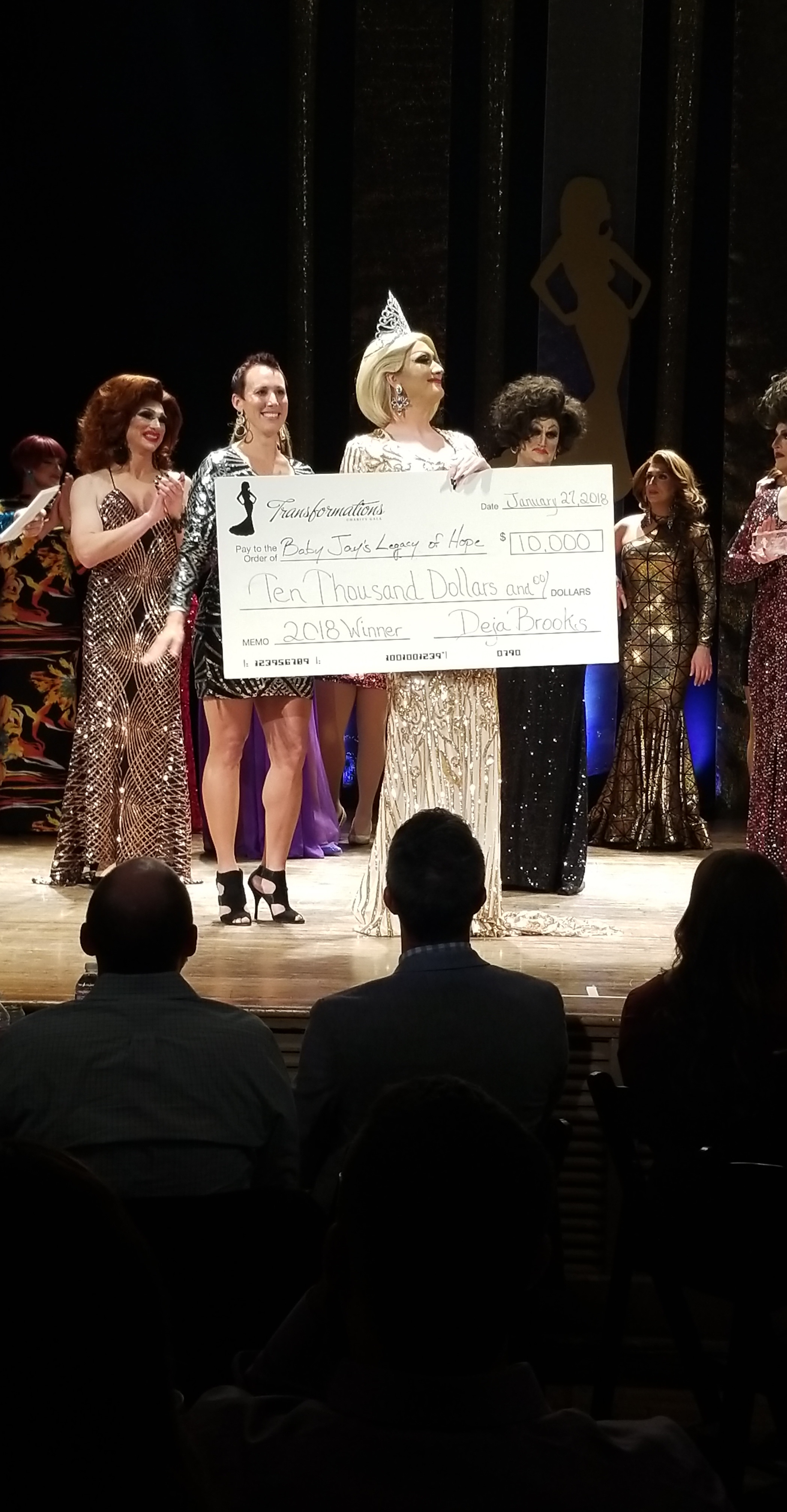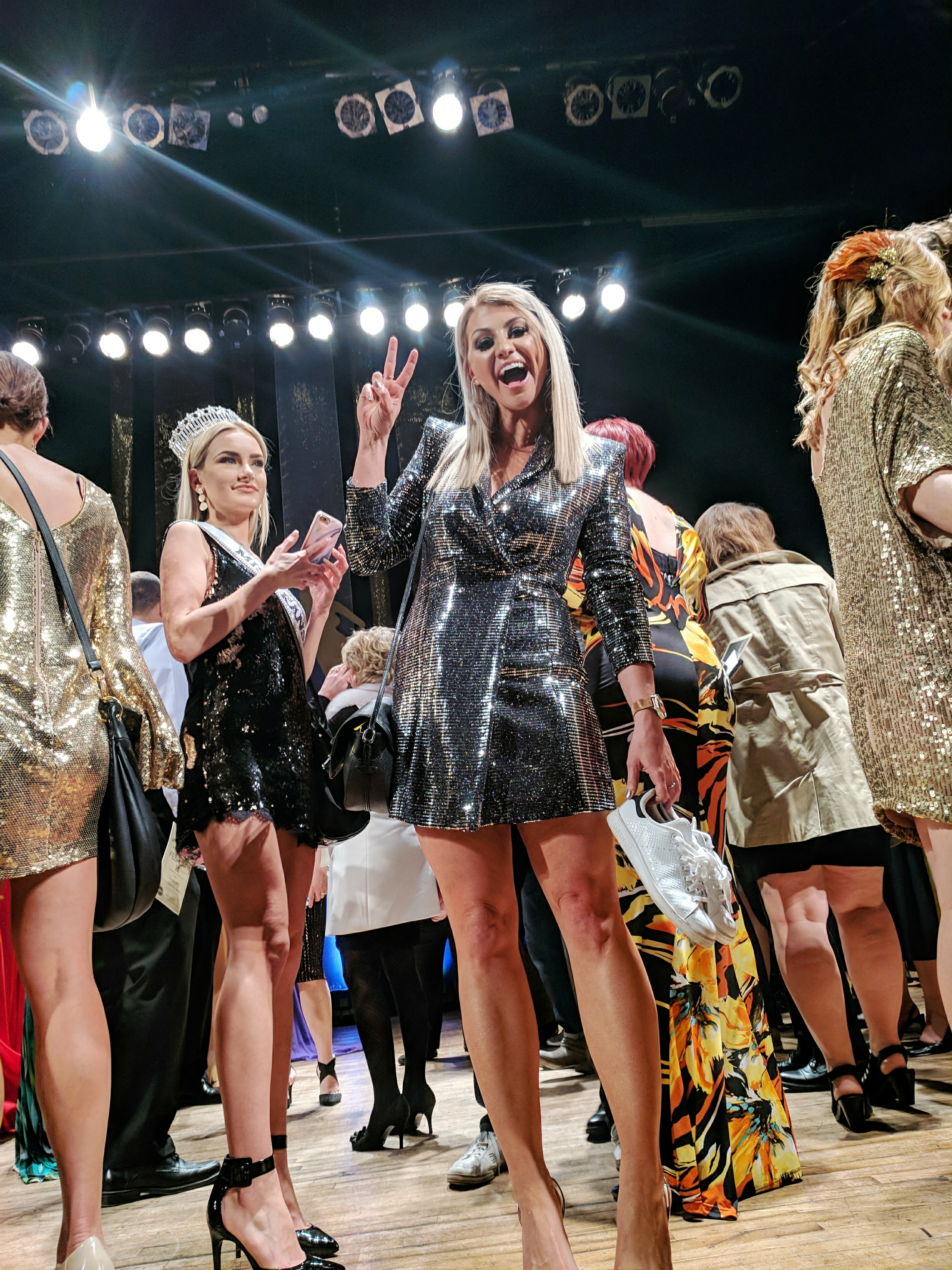 Thank you so much to Deja Brooks/Brandon Eisman for inviting me to be on the judge's panel this year. It was an incredibly fun night and amazing charity benefit!
Shop the look:

Linking up with Stylin in St. Louis, Curly Crafty Mom, Elegance & Mommyhood, Living on Cloud Nine, Adri Lately, Meet at the Barre, Threads for Thomas, Nancy's Fashion Style, A Pocketful of Polka Dots, Shelbee on the Edge, More Pieces of Me + Sincerely Jenna Marie, Michelle's Pa(i)ge + Northwest Blonde, and Pink Sole.