Told you I was going to dress as a disco ball for my birthday.
My birthday is New Year's Eve. Yep, last day of the year, full-stop tax baby. Each year I gather my best pals and throw some sort of birthday + NYE combo fête, usually involving dinner somewhere and some sort of gathering after to ring in the new year with music and lots of champagne. And the outfit I wear is always pretty ridiculous– you wouldn't expect anything less from me, would you?
This year, I decided to dress like a damn disco ball.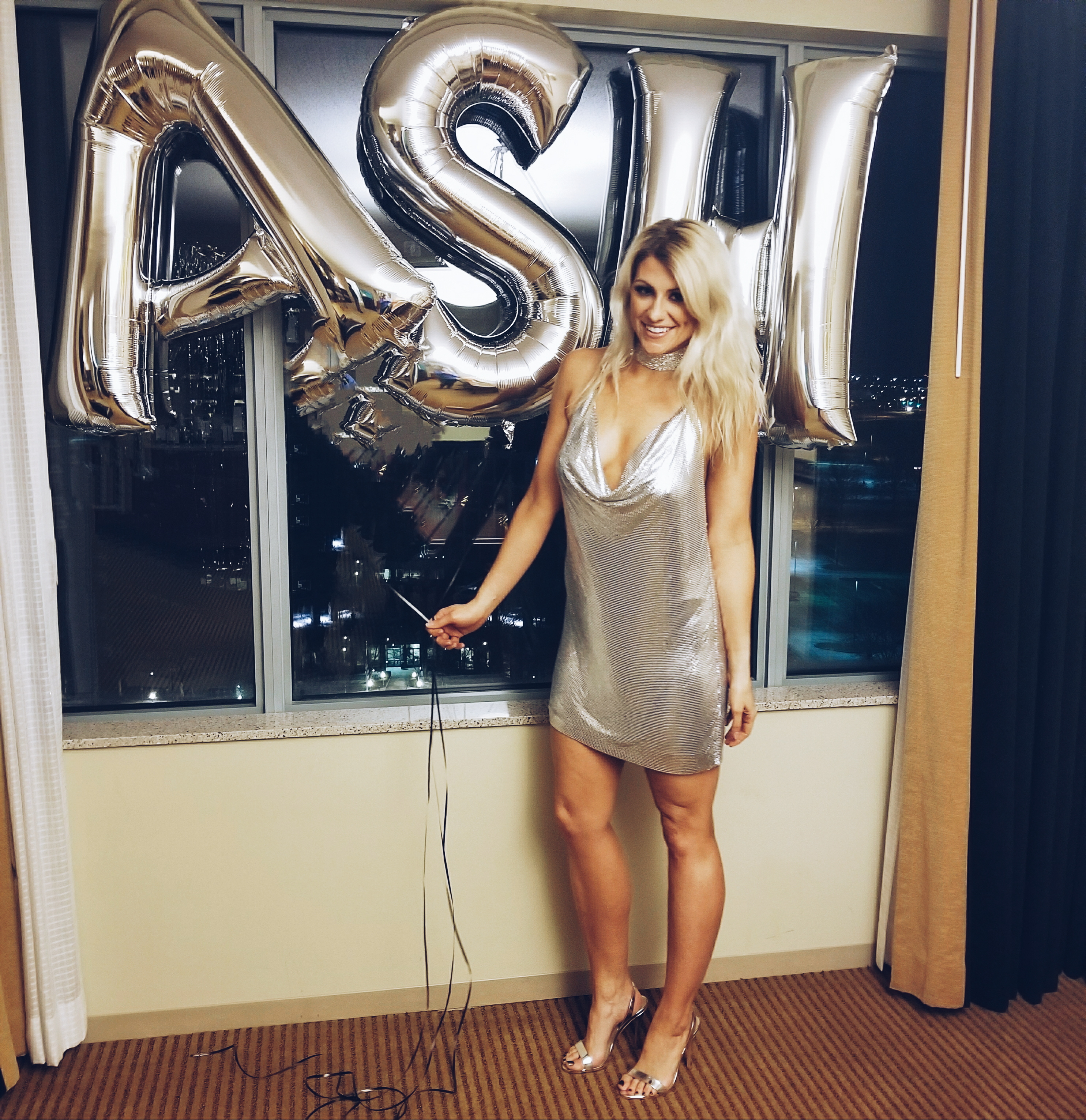 I just wanted to be shiny. (And nearly naked, apparently.)
I found my dress at Express, and it was so Paris-Hilton-circa-2001 (or Kendall-Jenner-circa-2016, take your pick) that I had to have it. Yes, it was really skimpy. No, I wasn't 100% comfortable with that. But when I like something, I wear it– pretty simple. Also, a good spray tan hides a multitude of body insecurities. (Shoutout to Amanda with Recreating Rays for the killer spray tan!)
My boyfriend booked a suite at the Sheraton in OP for our post-dinner party, but it provided the perfect place to get ready. New Year's Eve, one's birthday, and a chain mail dress mean you have to bring it with the makeup. My pal + makeup artist, Loni, came over and hooked me up.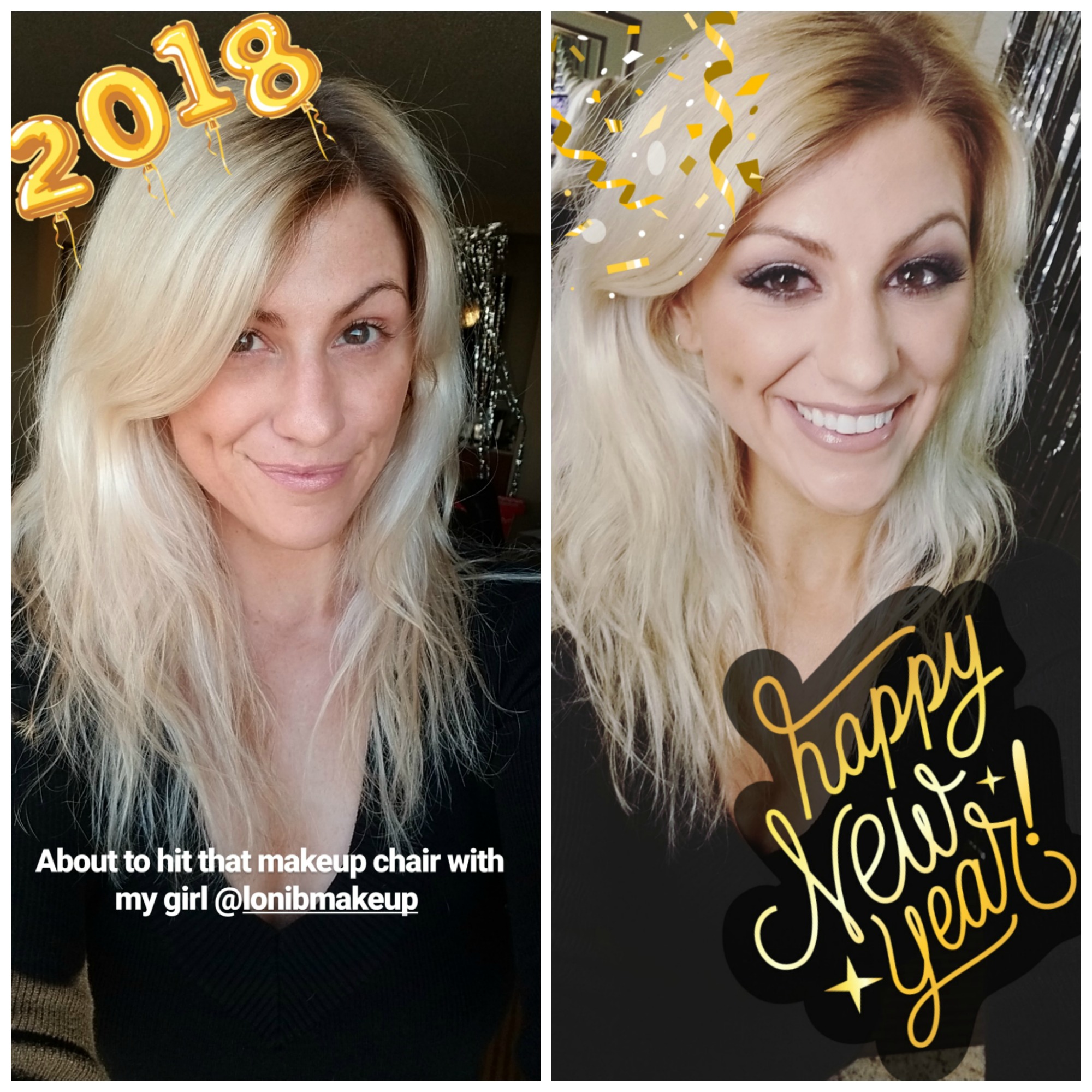 We went for a smokey eye, sculpted cheek (I think my words were: "Contour the hell outta my face, please"), and a nude lip (because she knows I'm terrible at reapplying lipstick throughout the night, so we needed something un-fussy).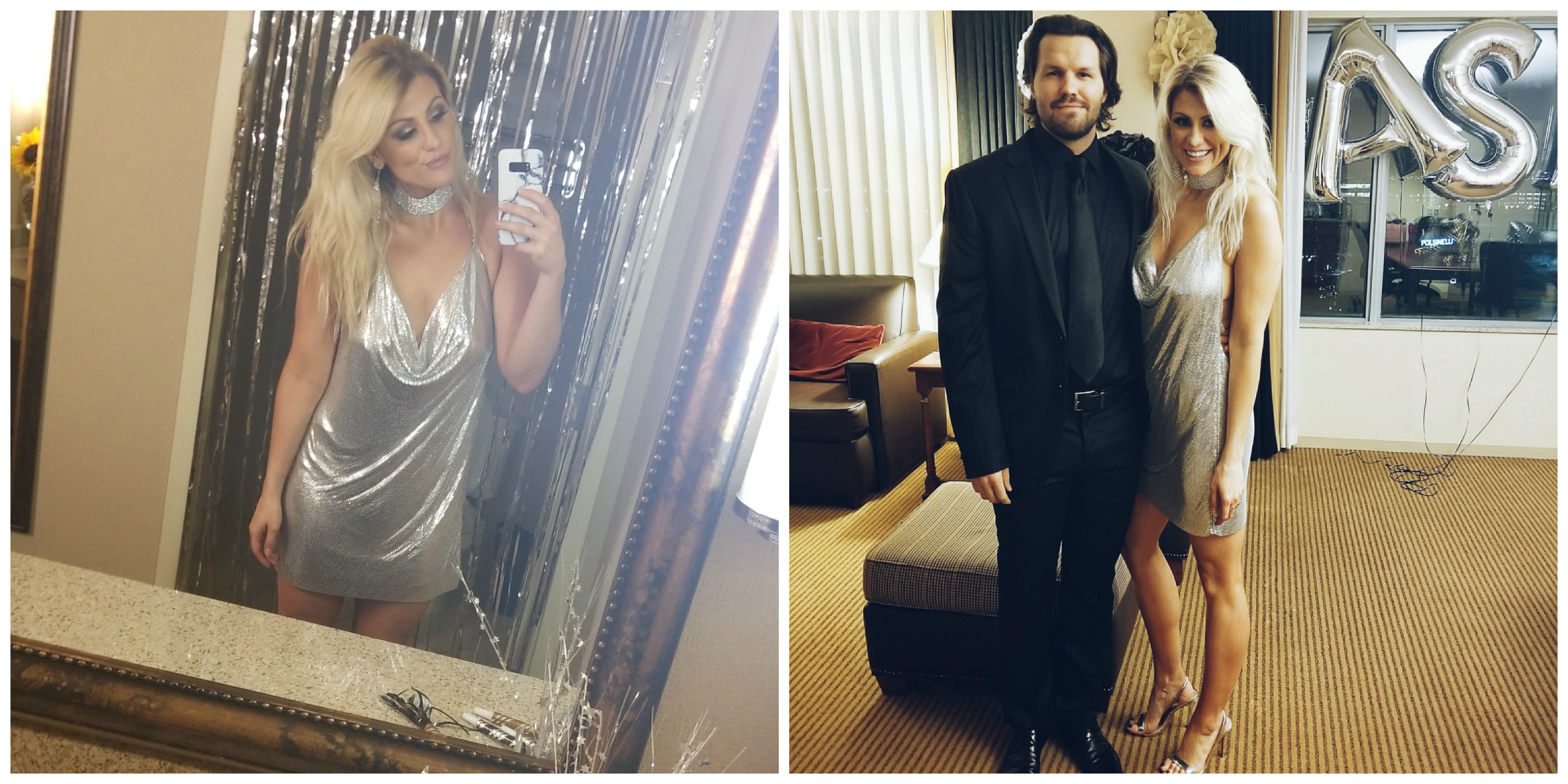 The outfit was a pretty big deal, and it came in stages. I wore another dress over this dress (the Zara sequin blazer dress) and these sandals to dinner because we were in public and I really couldn't be bothered to worry about a nipple slip at our local fancy steakhouse. (Ha!) More coverage at dinner was a good idea.
Being the horrible real-time documenter of events that I am, I didn't get a snap me in the blazer dress (although I'm sure it'll make an appearance on the blog soon– because it was just too good). Nice, Ashley.
After dinner, it was hotel time. And time for an outfit change– or outfit alteration, rather. I took off the blazer dress (putting the whole party on Nipple Watch) and swapped out the strappy silver sandals for iridescent crystal boots. My sister and brother-in-law provided old-school Polaroid cameras as a party favor, which proved genius.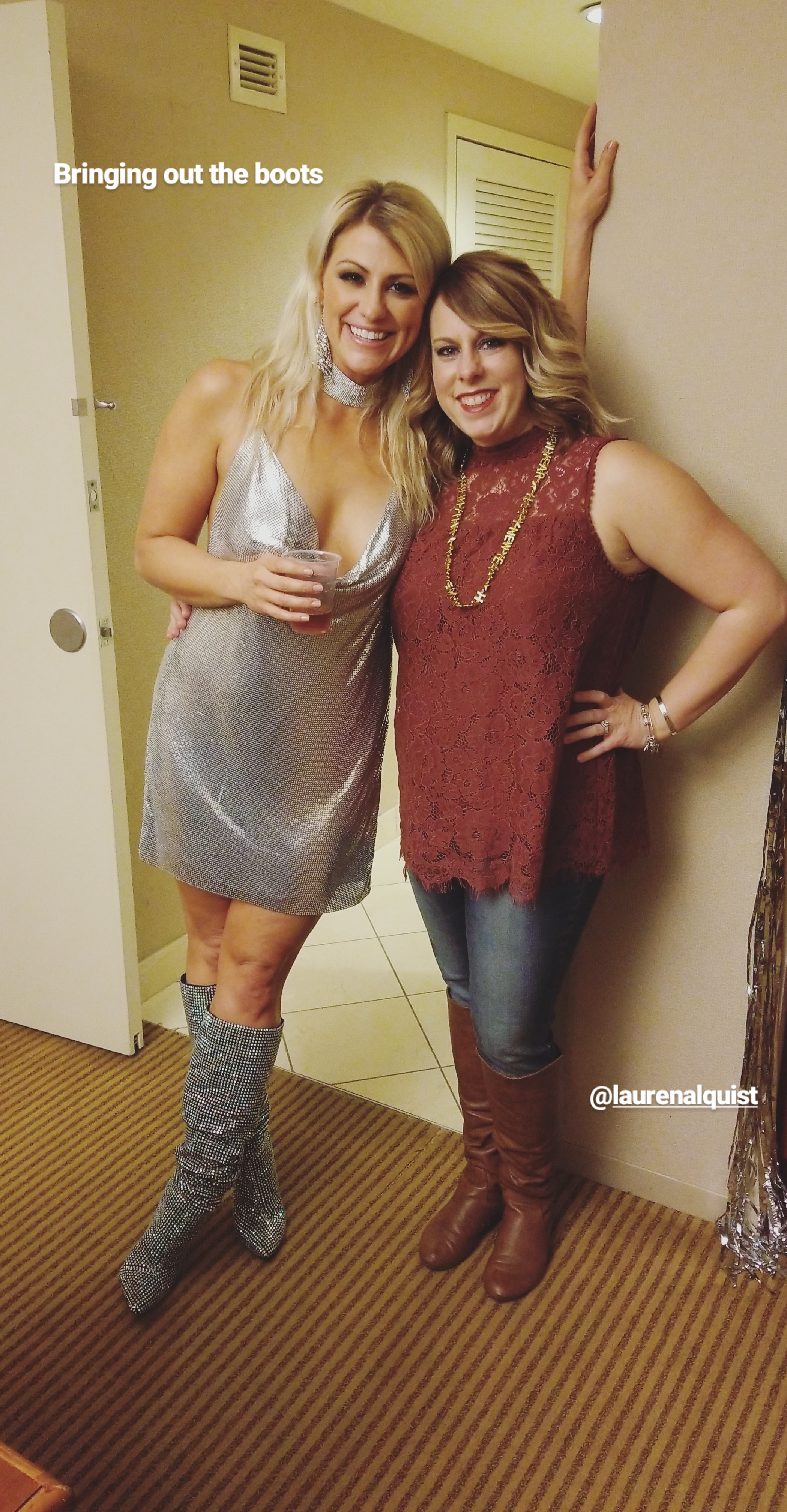 Funny (traumatic) story about the boots: my initial plan was to DIY a pair of the YSL Niki boots. (Because I do not, in any universe, have $10k to spend on boots, no matter how insane and beautiful.) I found the perfect tutorial that included all the elements you needed to make the boots, and scored a pair of slouchy satin thigh high boots from ASOS to decorate. I spent eight hours one Sunday carefully gluing crystal paneling to the boots, fixing seams, and getting everything (on one boot) perfect. I waited for the glue to set, and then tried the boots on (for the first time with the crystals, obviously I had tried 'em on when I got them initially)… and the boots didn't fit.
The glue had fused the slight bit of give the boot had, which meant they now didn't make it above my calf (athletic calves, why do you hate me?). This meant the boot was unwearable, and meant I had just spent eight hours and a good chunk of money on a pretty piece of crystal-encrusted garbage. Awesome!
What I learned from this experience: I am not a DIY-er. I should just pay the money for the thing I want (not the $10k thing, obviously, but in general).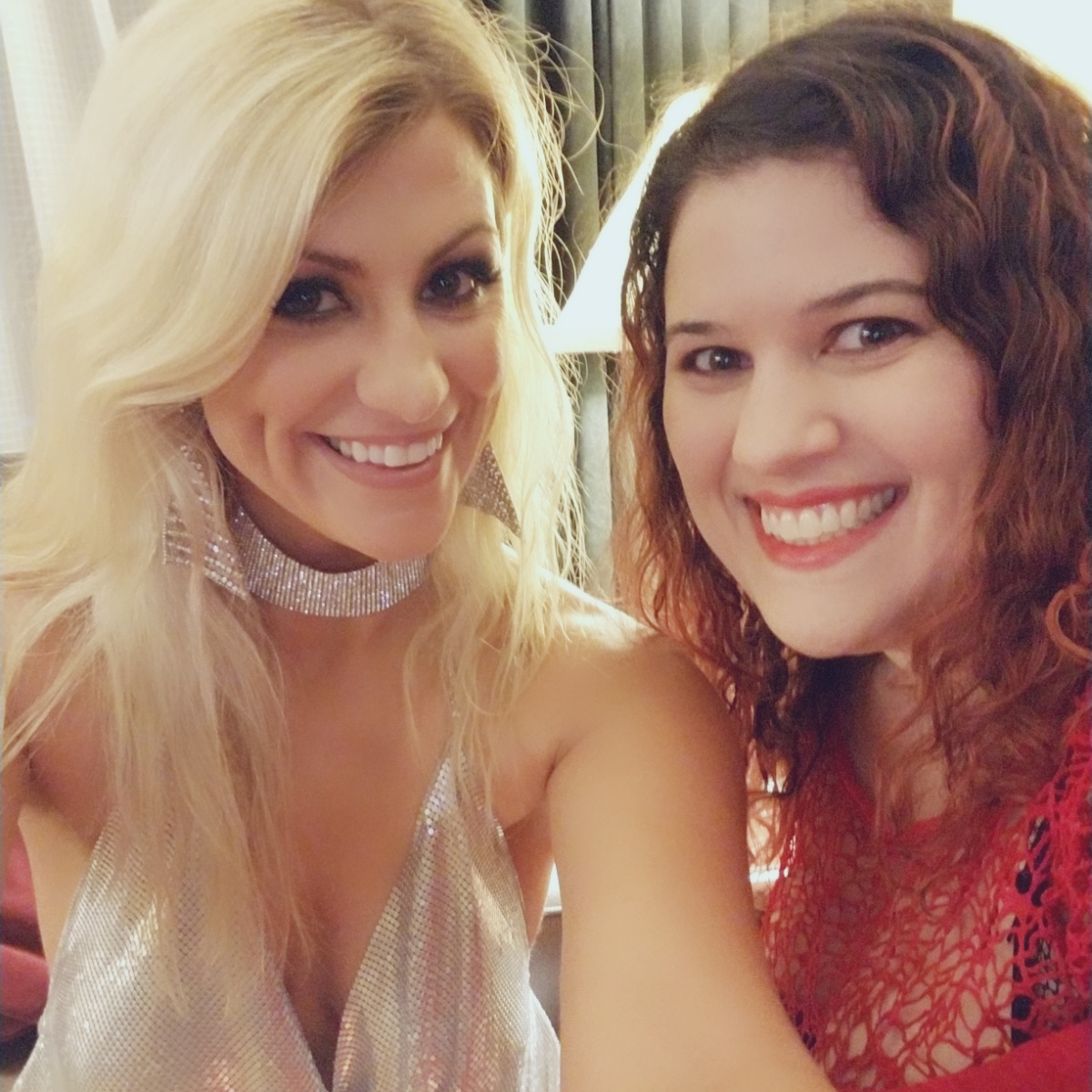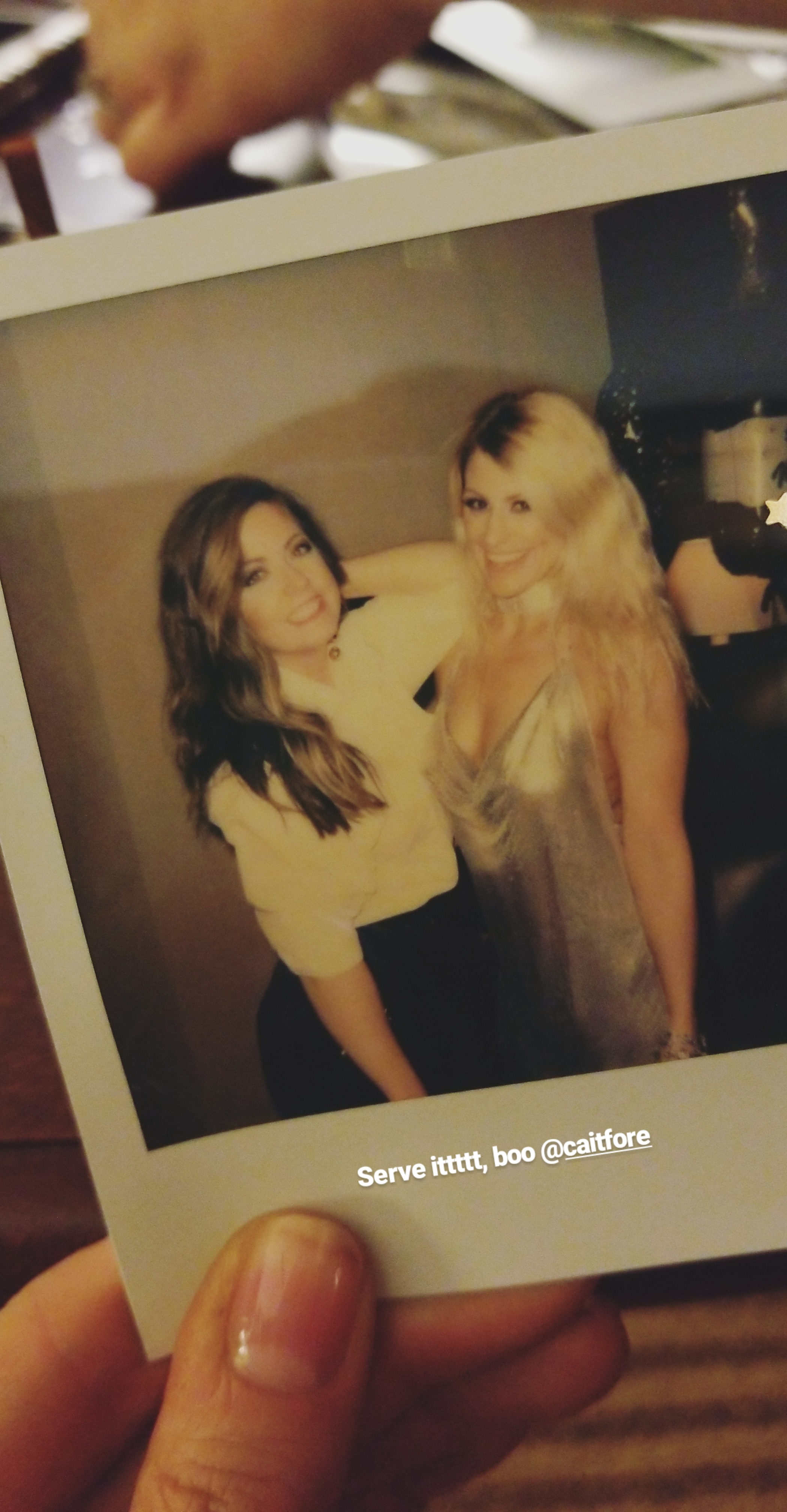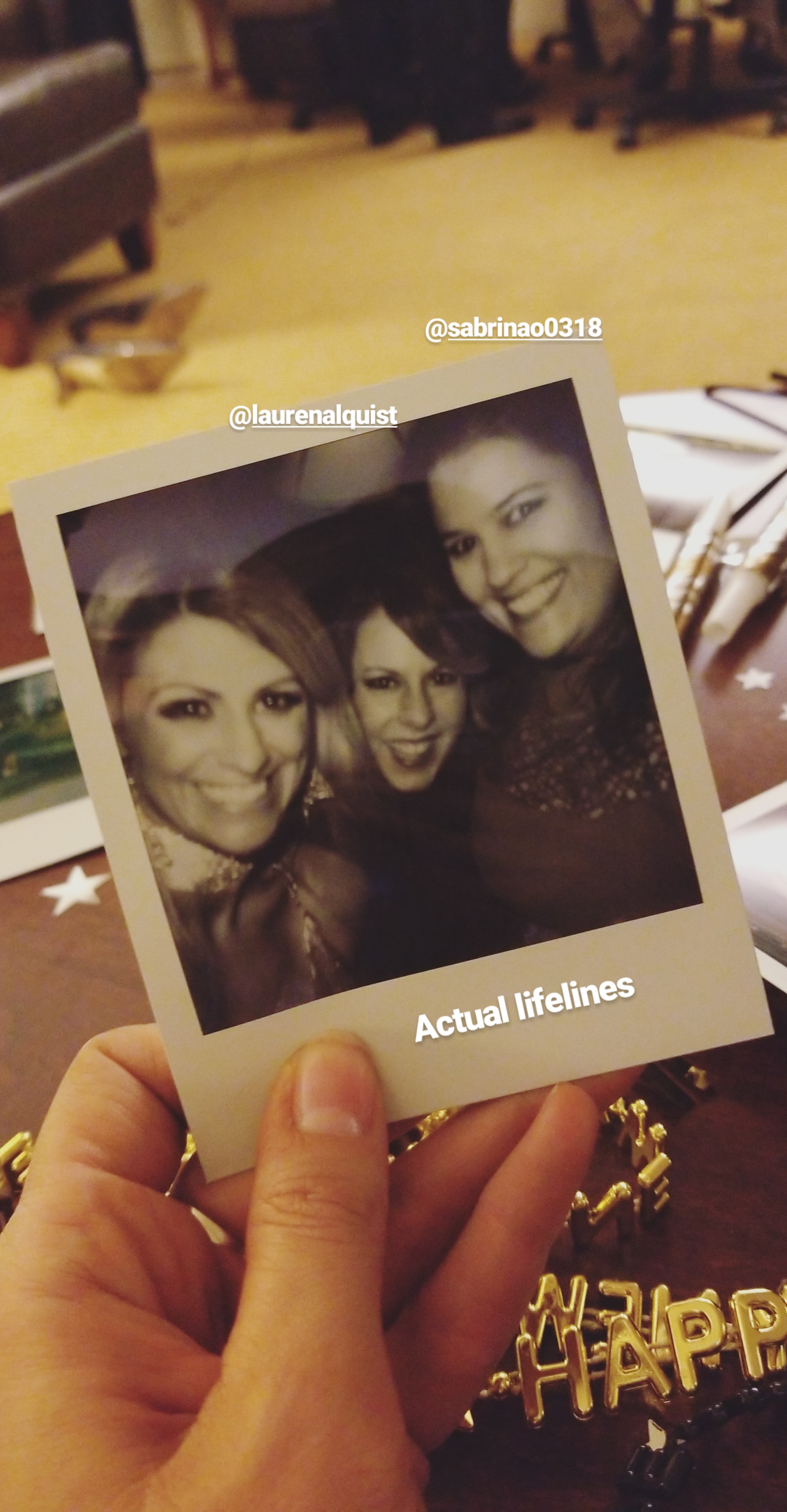 We had more bottles of champagne than we could count (and somehow I still managed to make it home with a half dozen unopened bottles!) and rang in 2018 at midnight.
Shortly thereafter, a kind (but very strange) old lady named Allison wandered into our suite and sat down at the table. No, she wasn't lost– she had squabbled with her boyfriend (he had been flirting with another lady) at a party on the fourth floor and stormed back to her room, when she heard our music from across the hall. It sounded like we were having fun, so she invited herself inside. (Because hey, there's no age limit on party crashing.)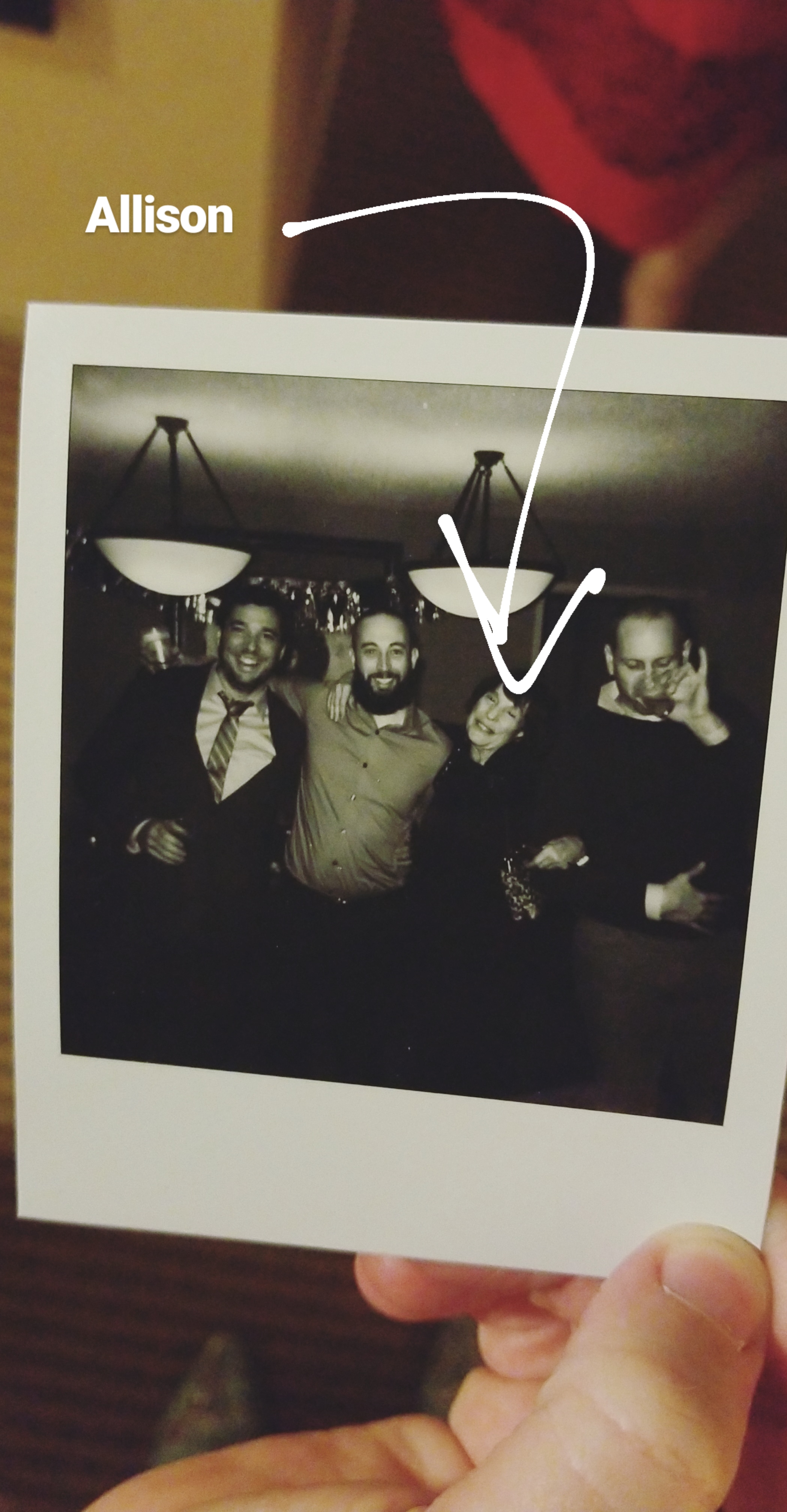 After entertaining Allison for a bit with some champagne and personally calling her boyfriend to inform him he had royally messed up via voicemail, we guided Allison back to her room.
…but she didn't stay gone.
Note: Dave didn't actually slam the door in her face- he escorted her outside and when she started to argue with him about coming back to the party, he bid her goodnight and shut the door.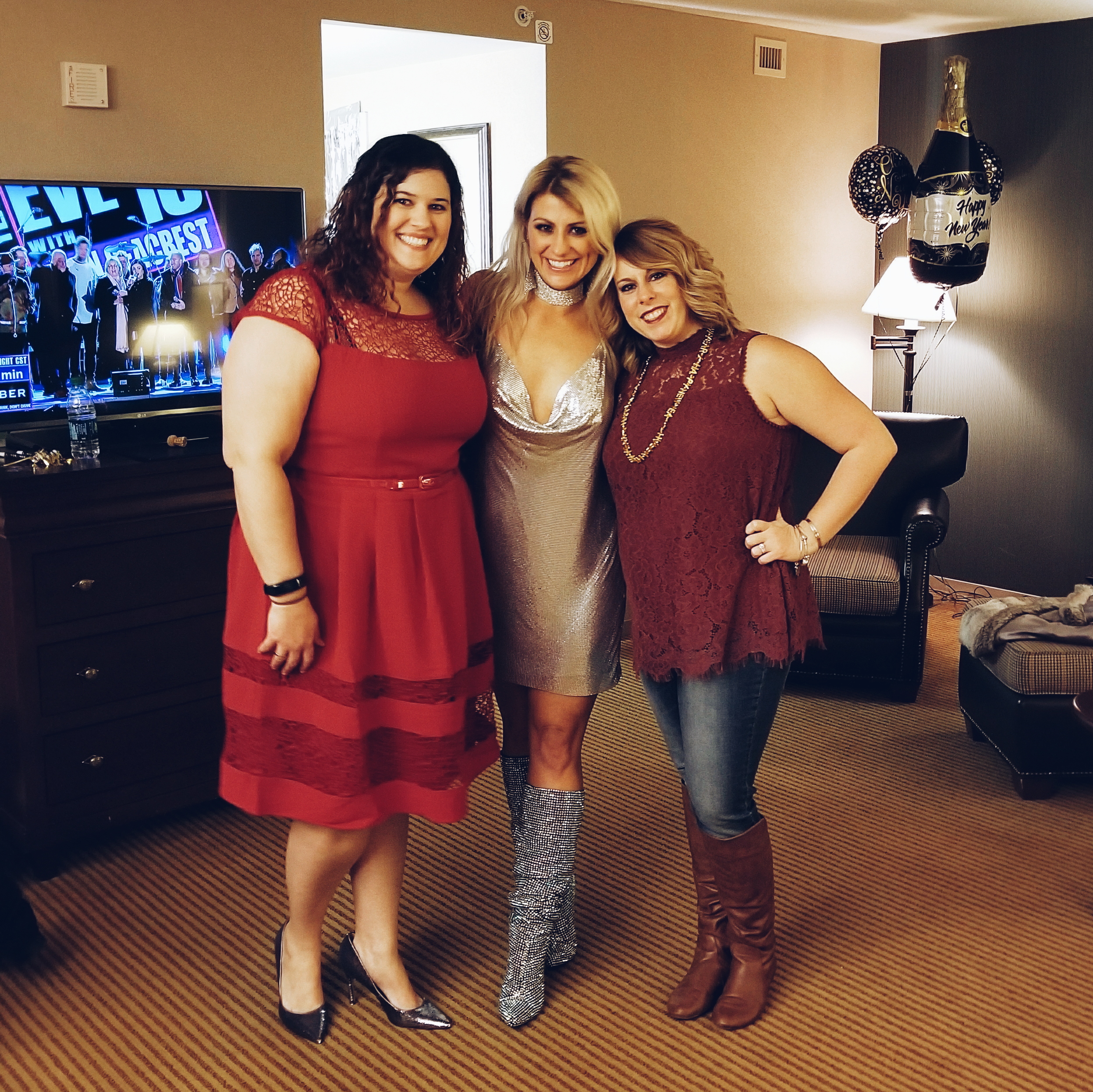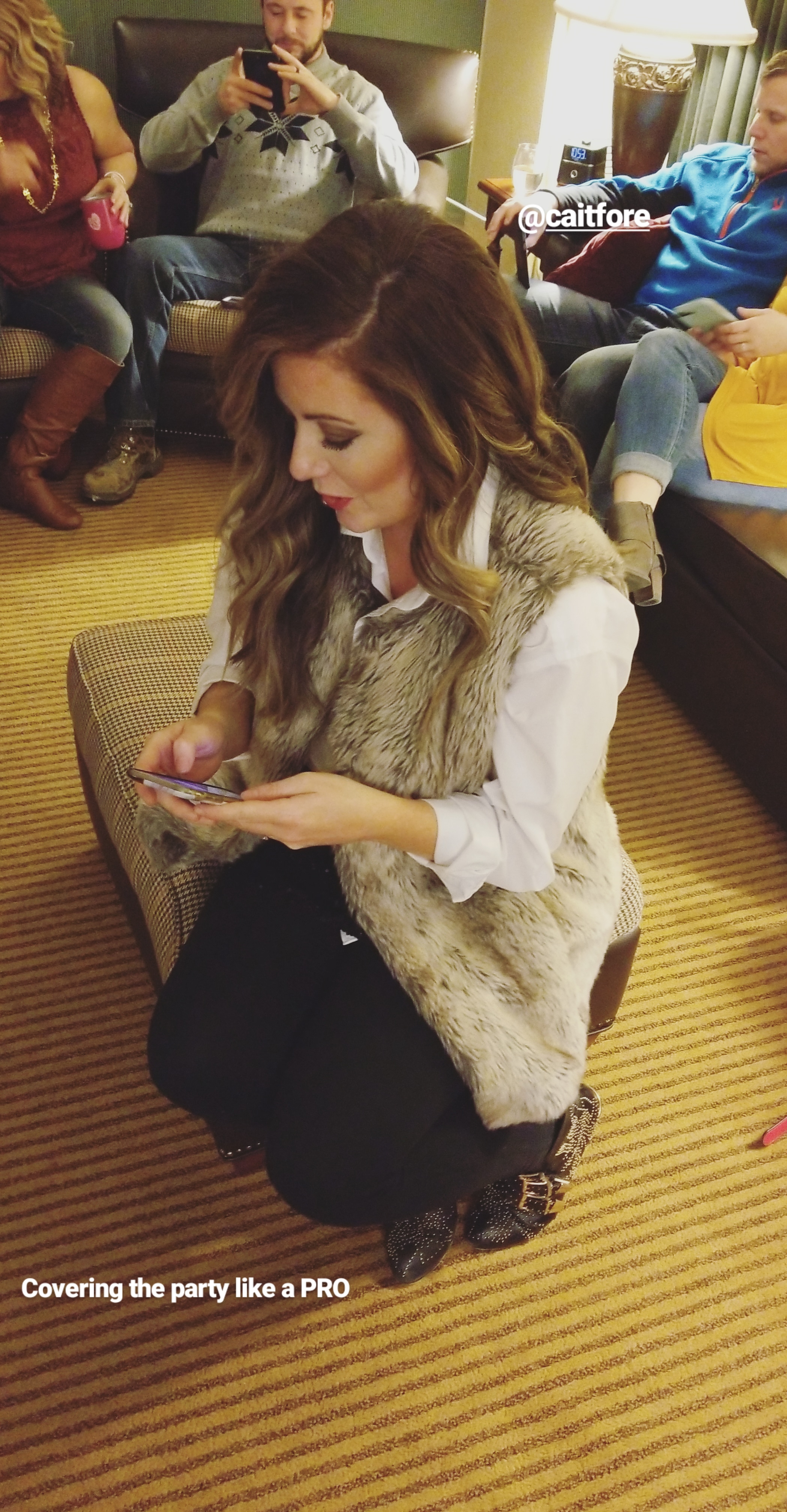 My Paris Hilton-inspired outfit inspired Cait to take a little poll via her Insta Stories: a game of Who Wore it Better?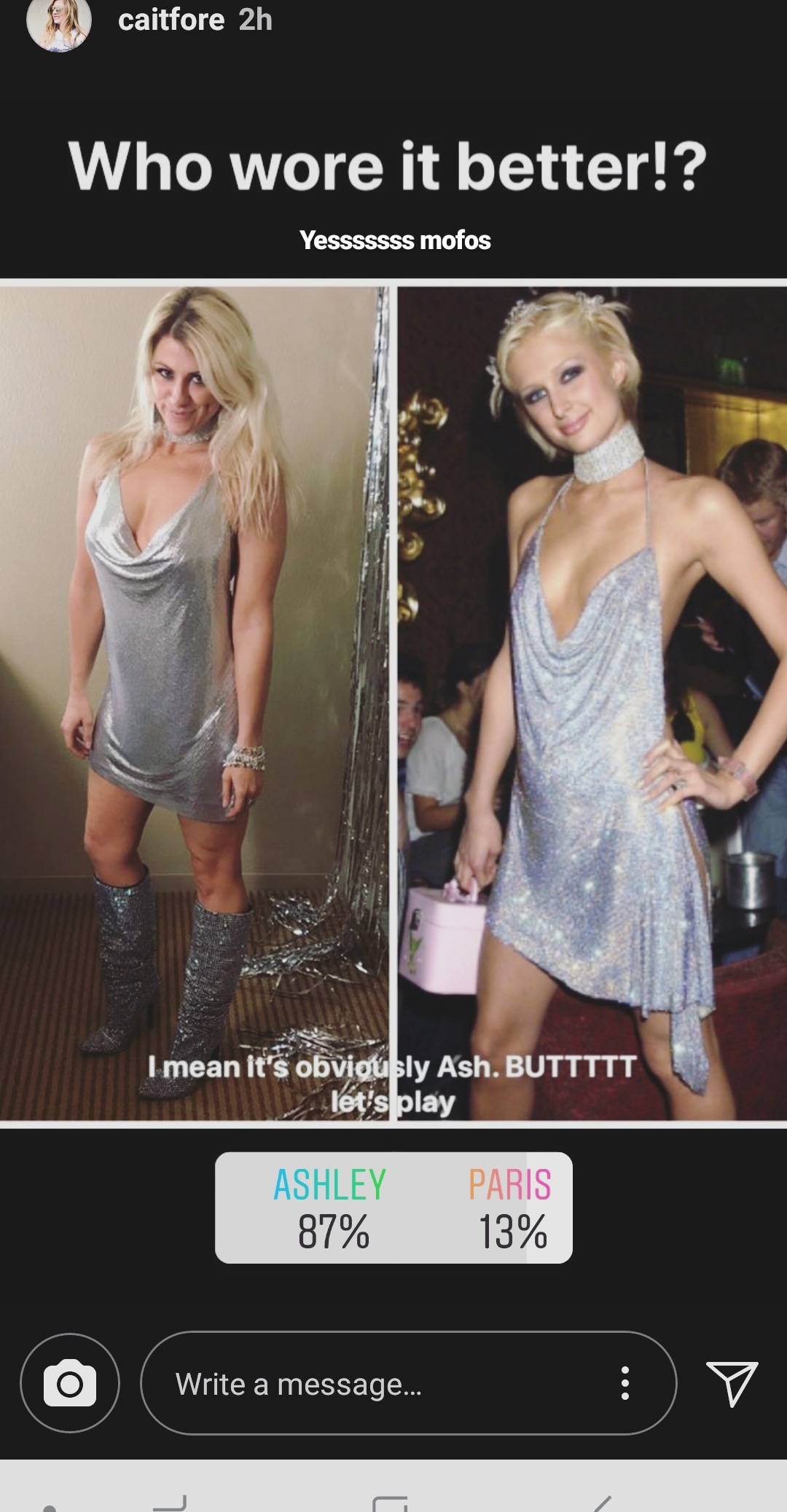 I'll take that victory, thank you very much.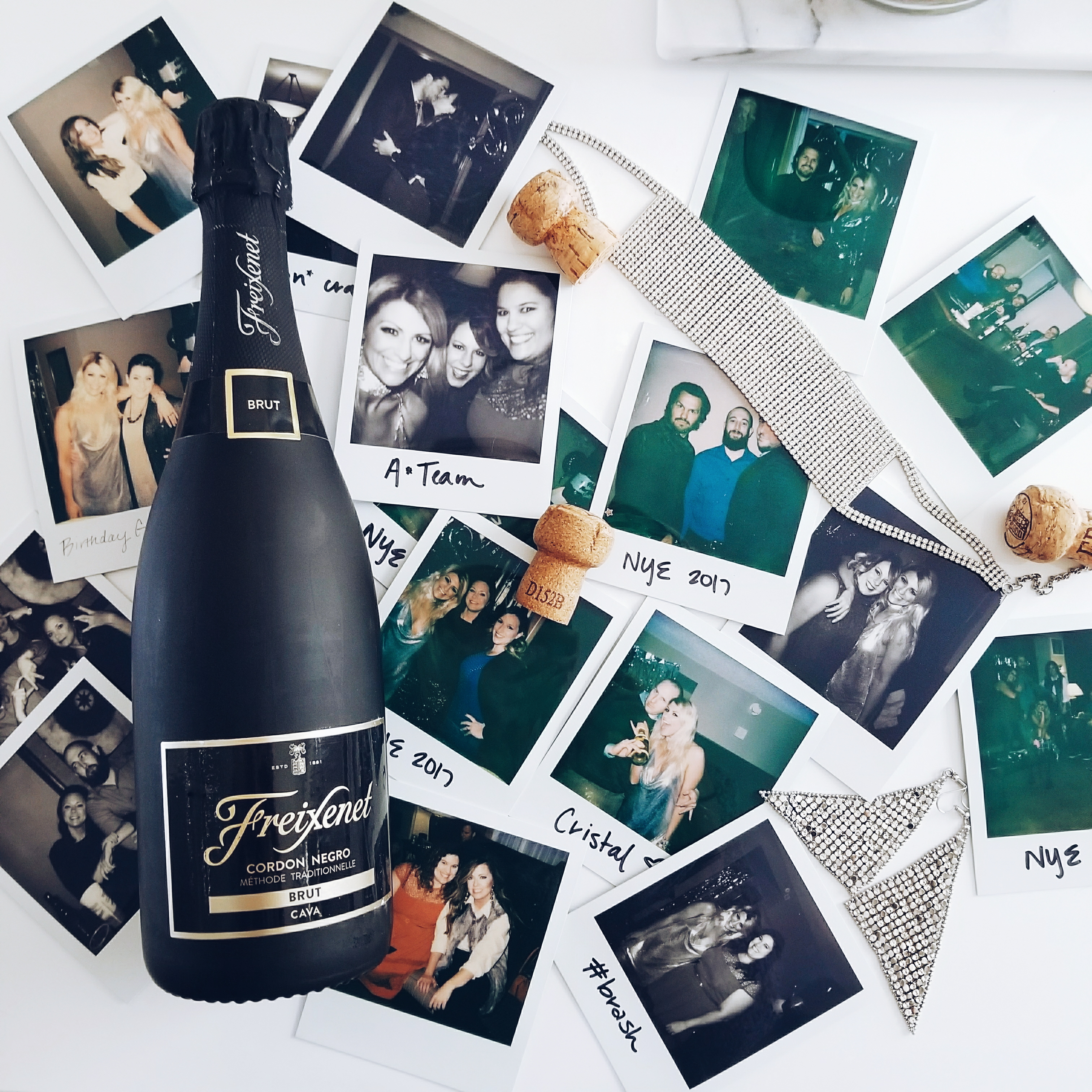 My birthday was a big success! So thankful to everyone who came out to celebrate. I don't know how I'll top this outfit next year, but I've got a full calendar year to think about it.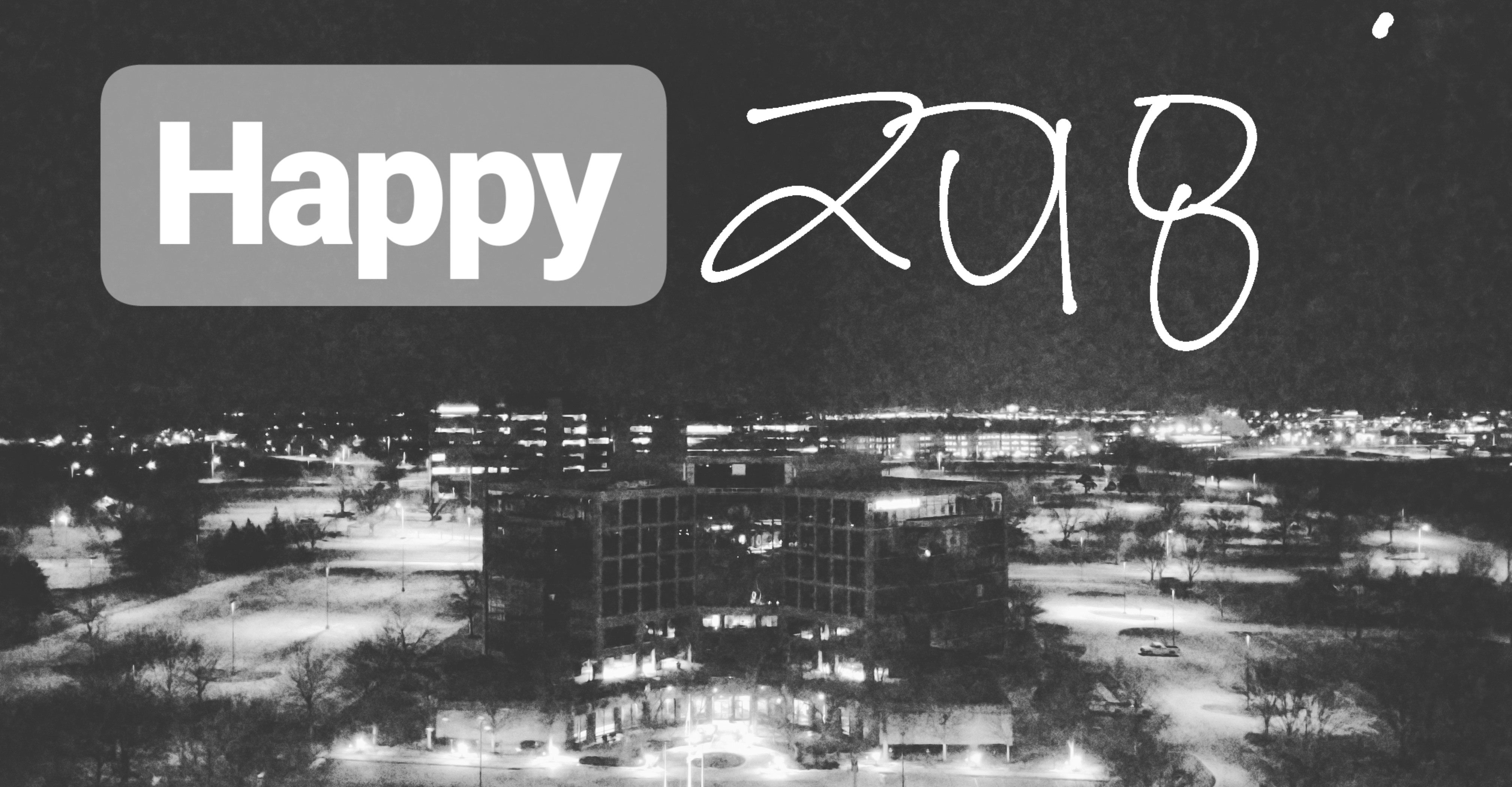 Shop the look:

Linking up with Stylin in St. Louis, Curly Crafty Mom, Elegance & Mommyhood, Living on Cloud Nine, Adri Lately, Meet at the Barre, Threads for Thomas, Nancy's Fashion Style, A Pocketful of Polka Dots, Shelbee on the Edge, More Pieces of Me + Sincerely Jenna Marie, Michelle's Pa(i)ge + Northwest Blonde, and Pink Sole.