Dressing up for Valentine's? Go with faux fur.
I do love a good statement jacket, and this faux fur jacket is quite the statement. I loved the multi-colored faux fur, especially the blush and bright pink bits– they were just begging to worn for Valentine's Day as part of a dressier look. A black dress with a cool criss-cross feature and black tights were a perfect match; it provided a little interest but really let the jacket shine. A burgundy patent + suede bootie from Public Desire topped off the outfit.
KC friends, you can get this exact look by swinging through The Kindred Shops at Oak Park Mall. The dress is by Mended Wing and the jacket is by Adorn– they work so well together, right?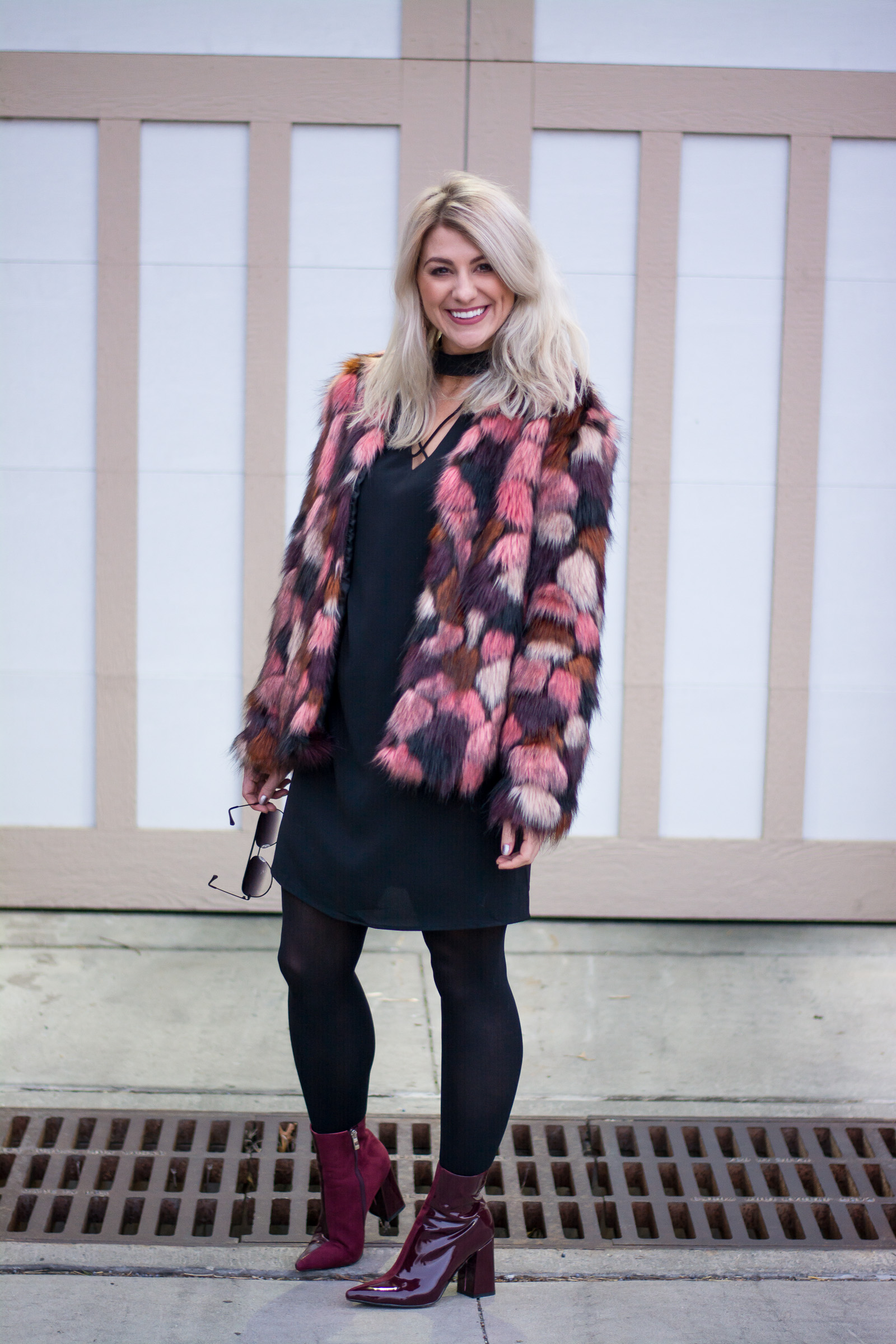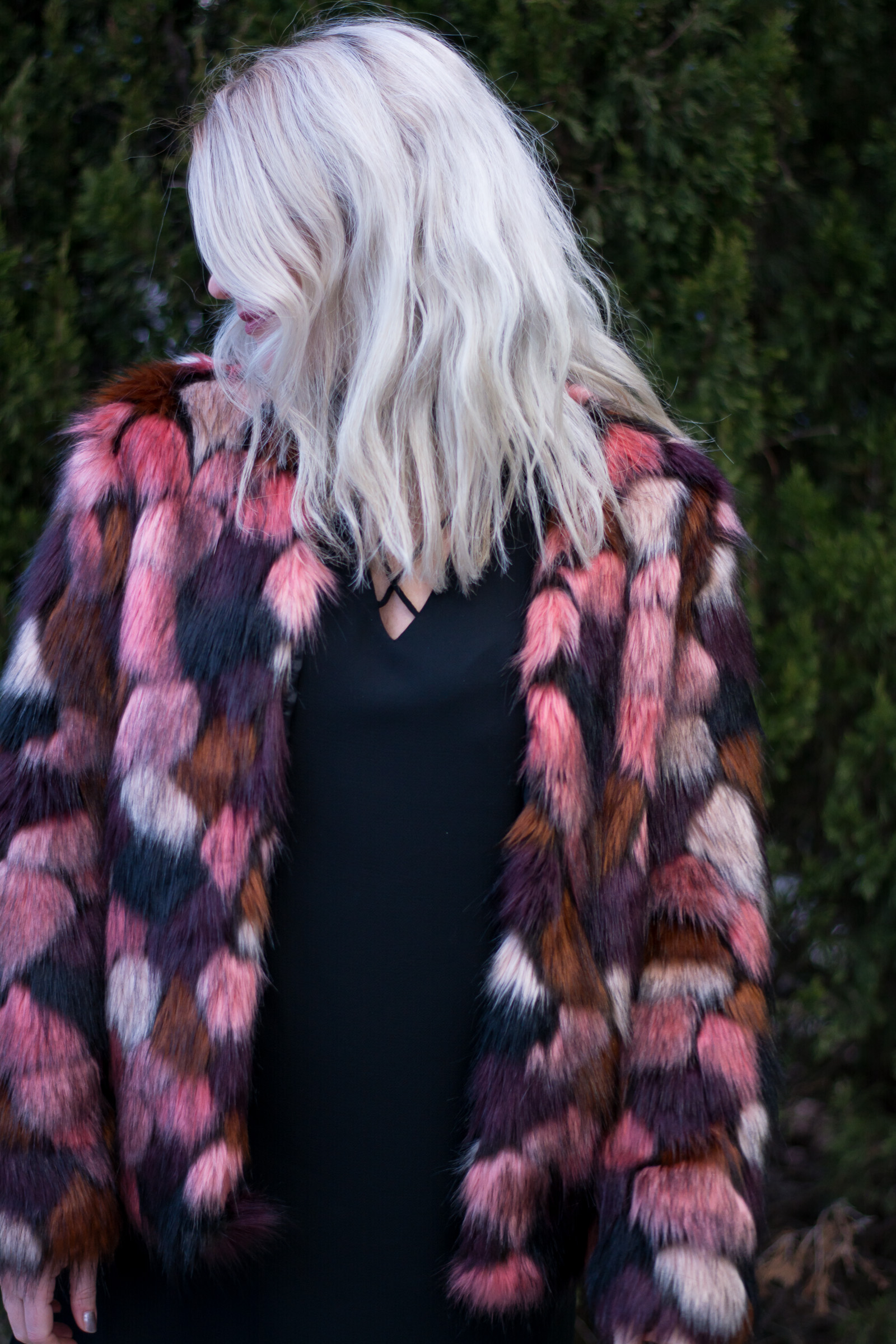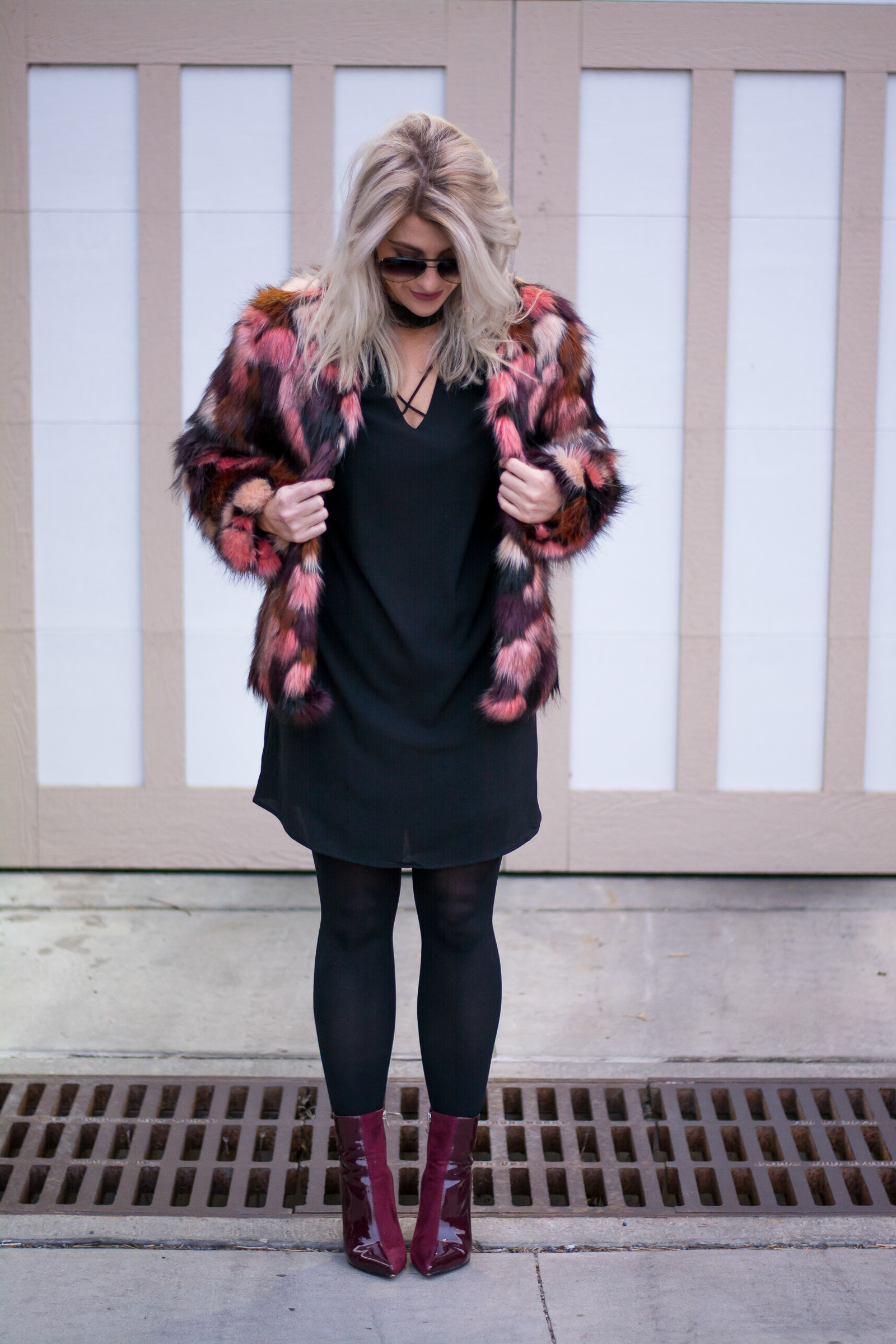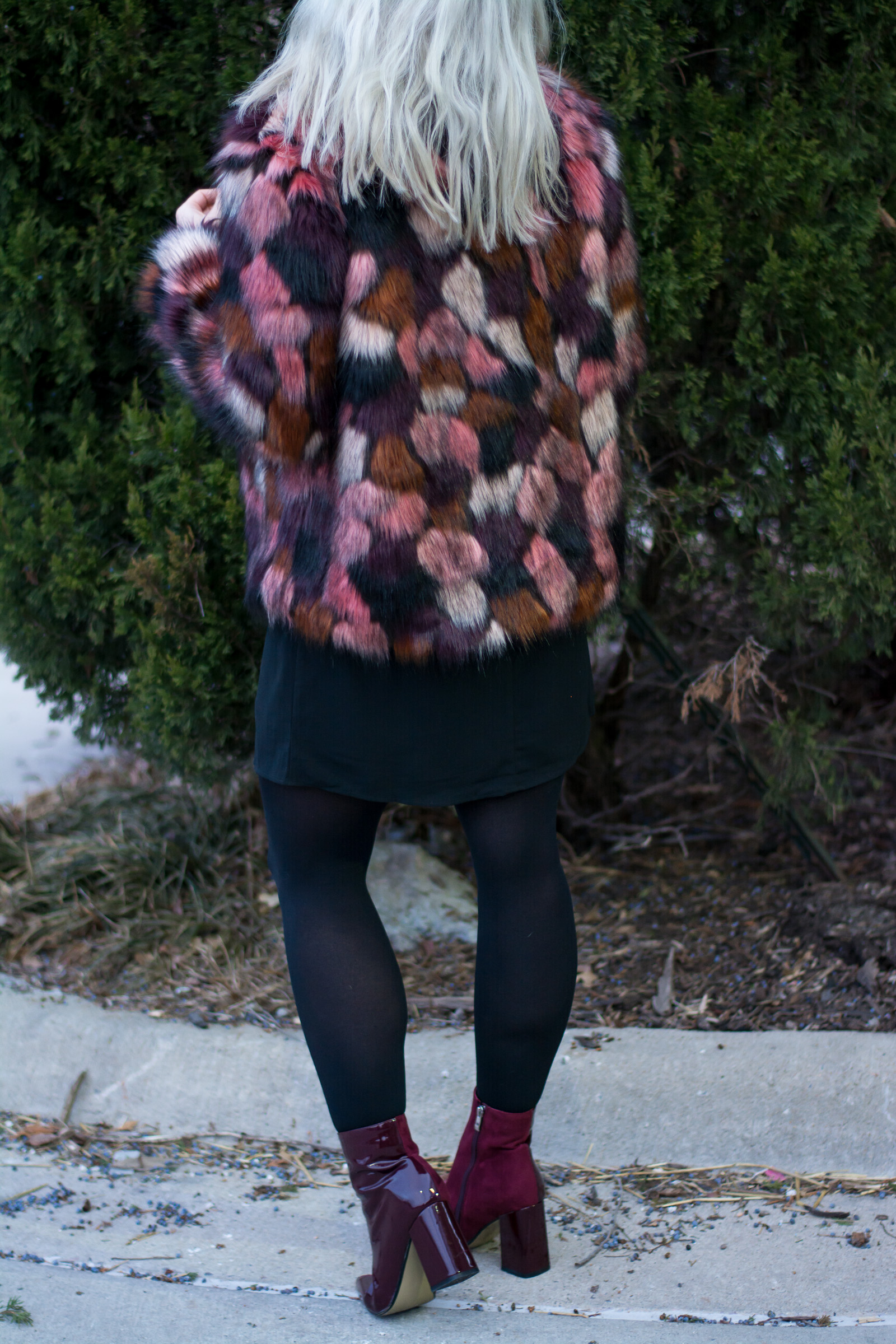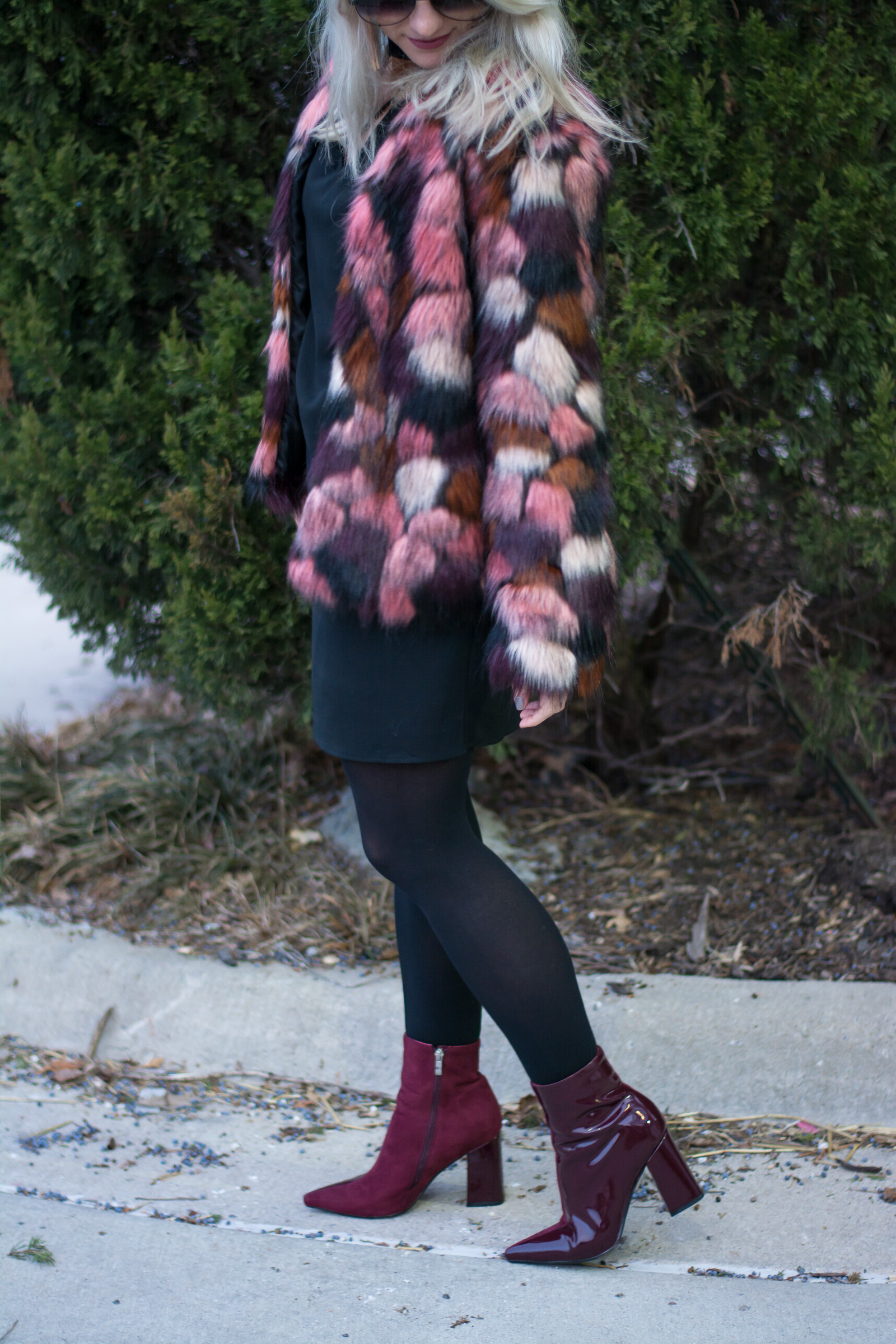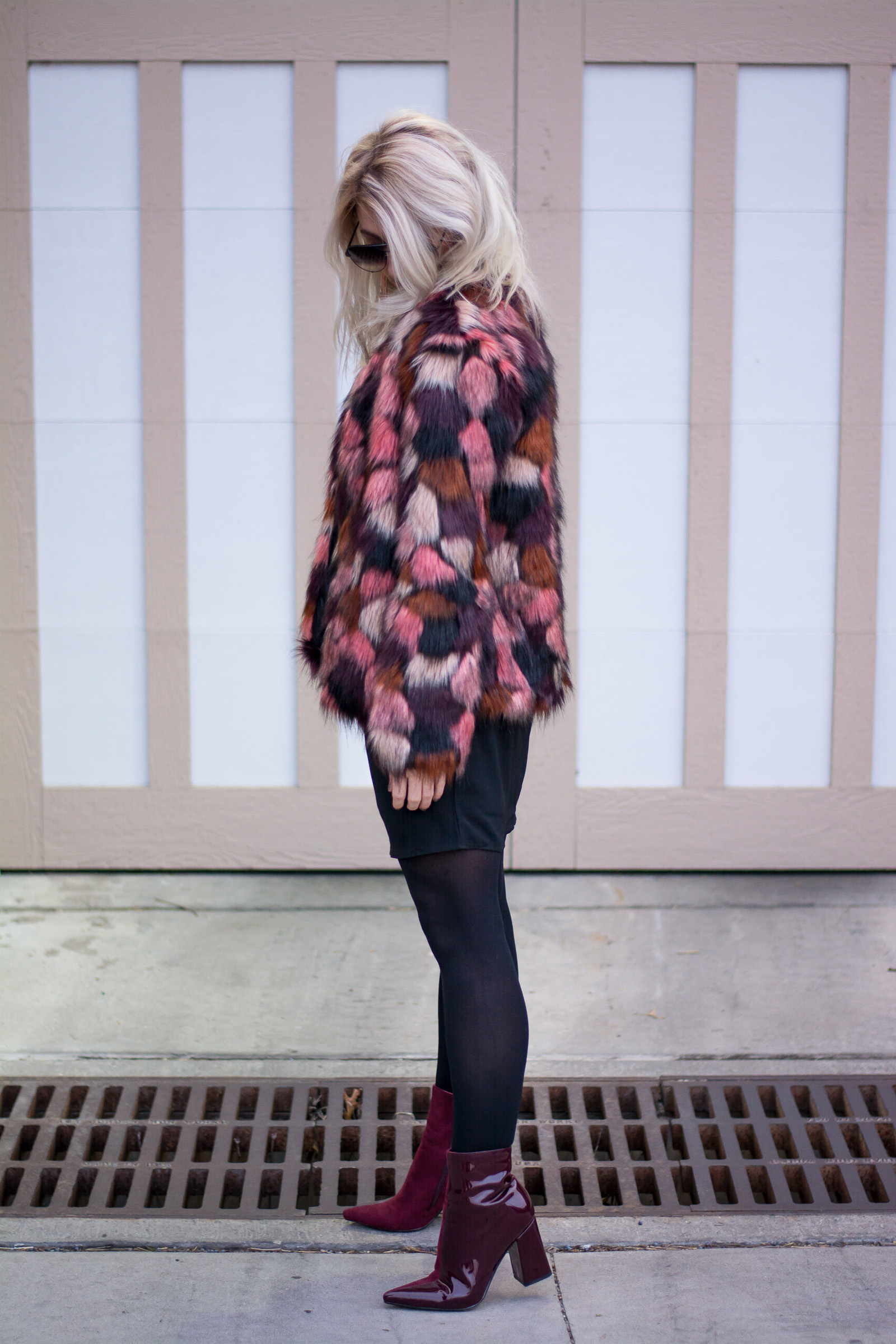 Shop the look:

You got a little preview of my new cut + color in last week's post, what do you think? My stylist and I spent 8 hours in the salon playing with different toners to get that pearly, almost-platinum-not-quite-gray color. Success! We also changed up the style with a 2 1/2-inch cut– something that terrified me (because my ultimate goal is super long locks), but was what my hair really needed. (All that lightening does a number on your hair, even under Steph's diligent eye.) She went with a blunt cut rather than layering it up, and it feels so fresh. It looked super stick when I wore it straight to the drag show last week, but I'm also really digging it worn my usual beachy, lived-in style.
Linking up with Elegantly Dressed and Stylish, Walking in Memphis in High Heels + The Fashion Canvas, I Do DeClaire, Straight A Style + On the Daily Express, Get Your Pretty On, Rosy Outlook + Seeking Sunshine, Pumps and Push Ups, and The Pleated Poppy.