Curious about laser hair removal? You need to hit KMC MedSpa.
For those of us who shave our legs, there's nothing like the first few hours after a shave. Ah! Silky, smooth legs. But that feeling is so short-lived– especially in the fall + winter where one trip outside in the blustery Midwest wind and boom: goosebumps. Goodbye to those silky stems, hello prickly little hairs.
It's estimated that over the course of her lifetime, a woman will spend $10,000 on shaving products. Ten. Thousand. Dollars. Excuse me? I could put that money to way better use. Wouldn't it be awesome if you didn't have to worry about squeezing in time to shave your legs before a night out? Or remember to pick up razors on your next Target run? What if you could enjoy the feel of freshly-shaven legs all the time?  This is why I'm so excited to partner with the Kansas Medical Clinic MedSpa to try out laser hair removal on my legs and share all the nitty-gritty details with you guys.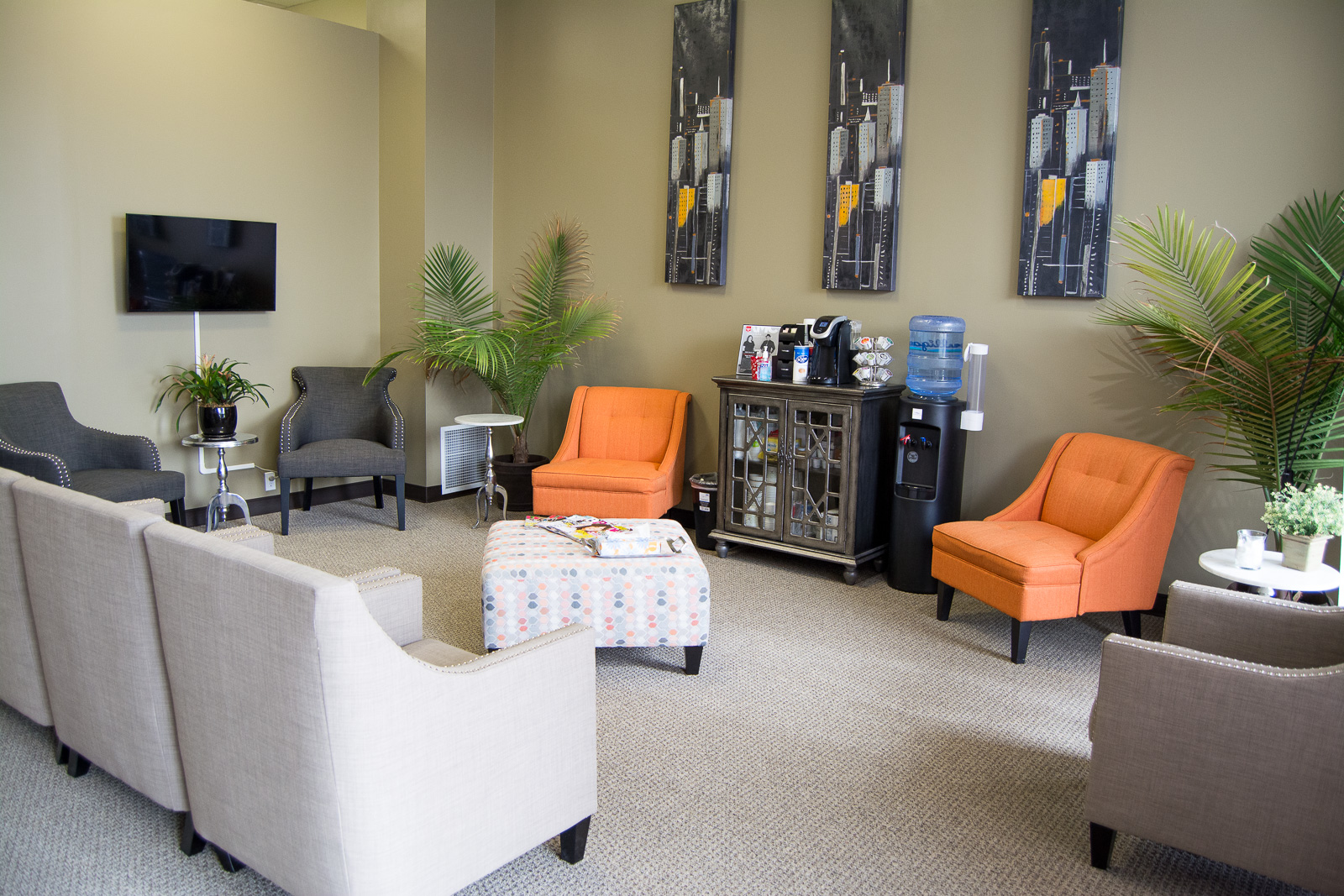 I had always been curious about laser hair removal; the thought of being able to toss my razors in the trash was really enticing. I've also noticed that my skin has become increasingly sensitive over the past few years, which means that a normal round of shaving in the shower could leave me with red, irritated skin and ingrown hairs. No one has time for that! I noticed my skin was increasingly itchy and dry, and shaving only made things worse. And the fact my hair would grow back in less than a day? Pass. Laser hair removal seemed like a great option, but where to go? The provider would need to be safe, first and foremost. I had heard too many horror stories of people getting burned from spas that weren't trained properly or didn't have the best equipment. I was also concerned about price; quite frankly, the idea of paying thousands of dollars to laser my legs just wasn't in the budget.
Enter stage right to save the day: KMC MedSpa. Who are they? They're a branch of the Kansas Medical Clinic, a well-established network of doctors in Kansas. KMC MedSpa has 5 different locations that offer state of the art laser hair removal in a trusted medical environment. (Locations: The Legends, Shawnee, Overland Park, Topeka, and Manhattan; addresses + contact info at the bottom of the post.) Safety of the patient is paramount, as every location is under the close supervision of a trained dermatologist. What's more: KMC MedSpa offers the lowest price for laser hair removal in the Kansas City area. Affordable laser hair removal by a trained staff under the supervision of a physician? I am all ears (and legs).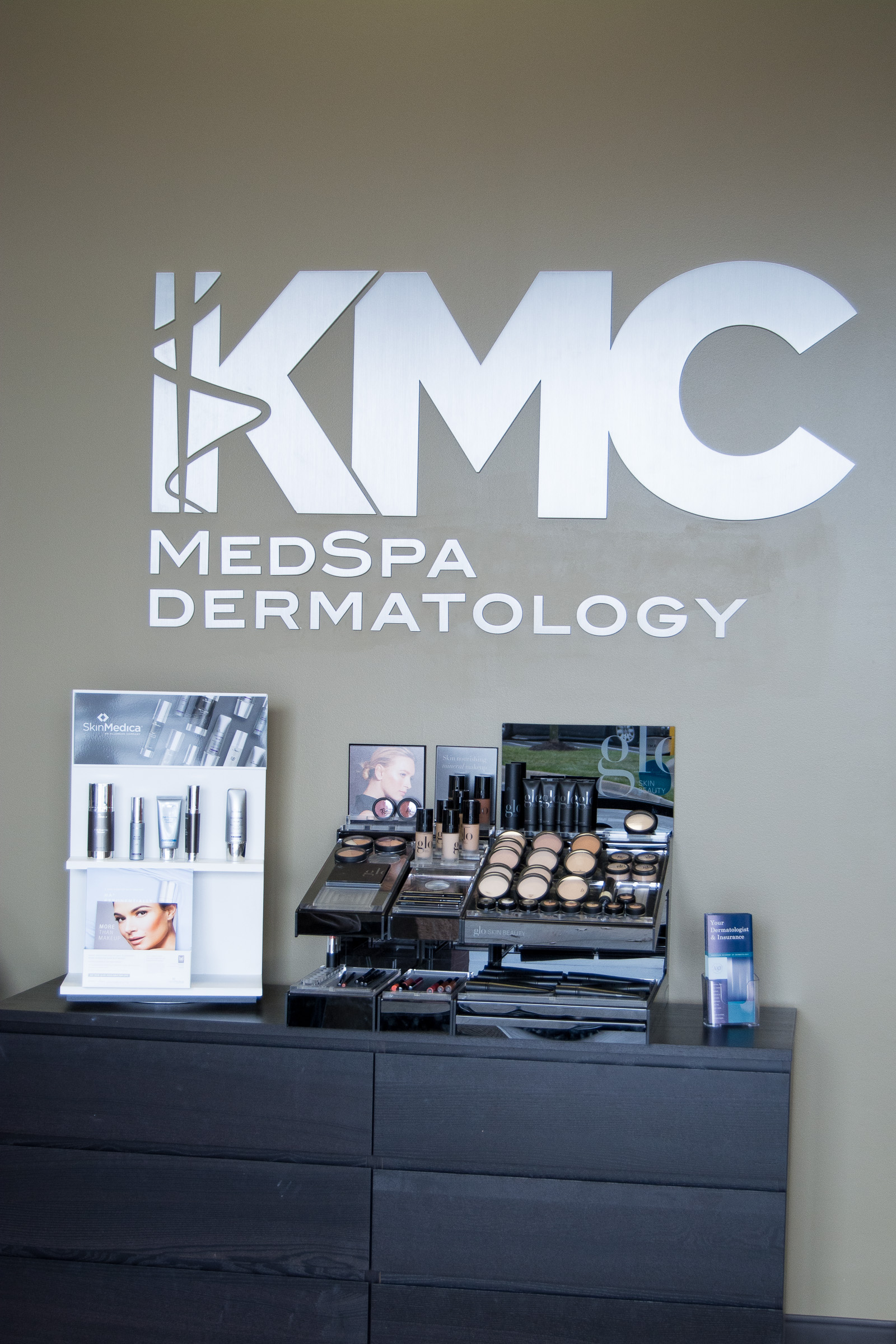 So how exactly does laser hair removal work? Essentially, a focused beam of light aimed at the hair follicle damages the follicle so it cannot grow new hair. A stun gun for hair growth, if you will. All your follicles don't produce hair at once, they grow in cycles, rather– which is why you usually need at least 6 treatments to really clear an area of unwanted hair.
 The laser used by KMC MedSpa is a GentleMax laser. The GentleMax is actually two lasers in one: an ND:Yag laser and an Alexandrite laser, which means it can treat all skin tones (pale to dark) and is very effective at removing hair.
What does laser hair removal at KMC MedSpa cost? It all depends on the size of the area:
$99 for 6 treatments of a small area (like your lip or chin)*
$199 for 6 treatments of a medium area (like underarms or the bikini line)*
$399 for 6 treatments of a large area (like the lower half of the legs, upper legs, Brazilian, the chest, or the back)*
*These prices are for the Legends, Shawnee, Topeka, and Manhattan locations. The Overland Park location uses a different type of laser.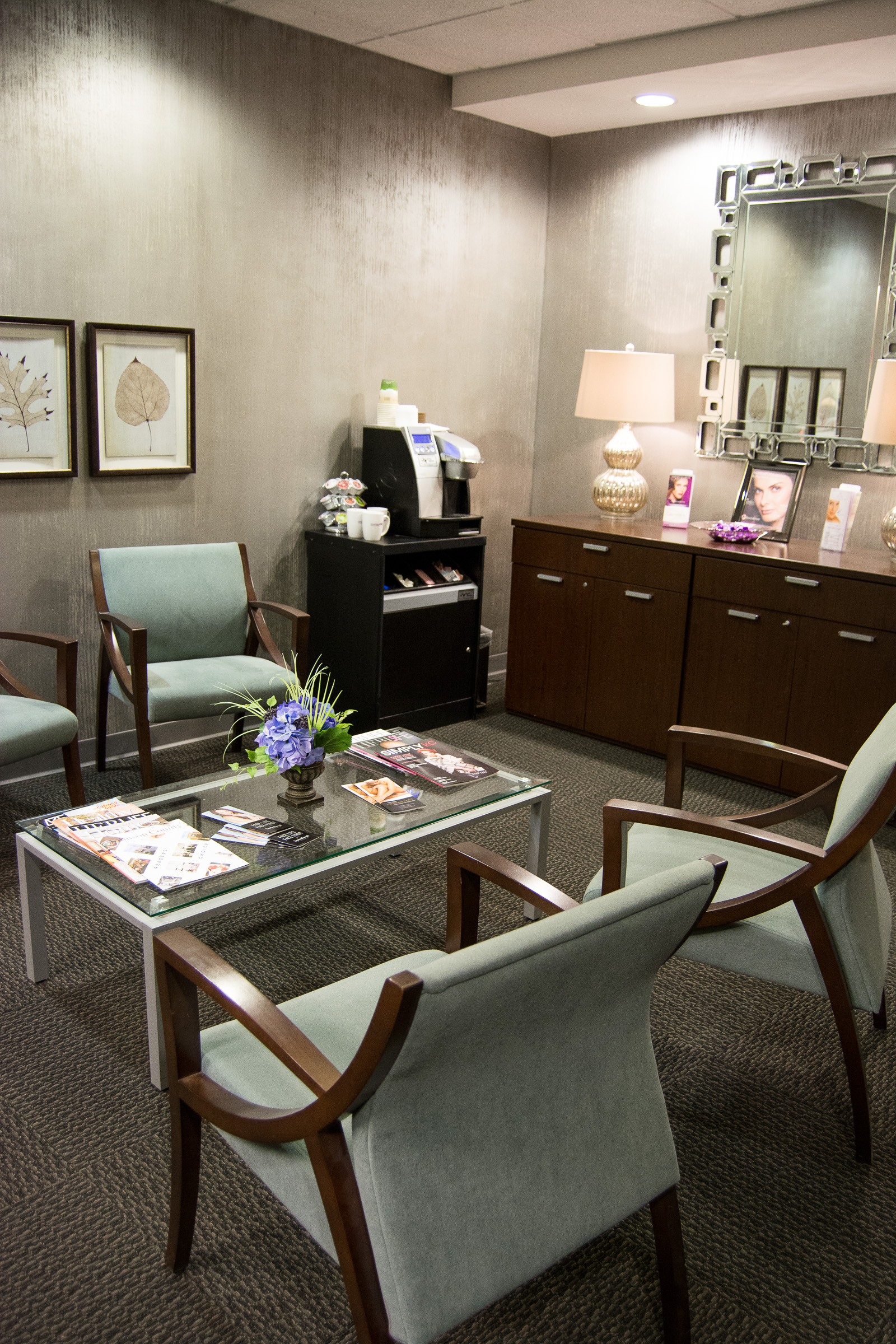 When I got to my appointment, my tech took a look at my legs (and helped me exfoliate off a little leftover spray tan with an alcohol wipe) to gauge my skin tone, type, hair color, thickness, etc. She input those into the machine to calibrate the laser, which she started at a moderate intensity. Over the course of 6 treatments, the intensity of the laser will be dialed up to keep the hair follicle from getting used to the laser (the body adapts!) and increase the effectiveness.
My tech used a white eyeliner to make a grid pattern on my legs. This helped her efficiently + completely treat an area before moving on to the next (otherwise, it's easy to lose track and thus miss spots). Once the grid was marked, we were off! The laser adds a shot of cryogen with each pulse, which is super chilled air. This helps protect the skin and keep the procedure comfortable while the laser blasts your follicles with heat + light.
The entire procedure took about 90 minutes, including calibrating the machine and a short break halfway through so the tech could clean the laser. Which, considering we lasered both my legs, top to bottom, is pretty efficient. You could easily book it over a lunch break.
I took some questions via Insta stories the day before my first treatment + coupled 'em with a few questions of my own to ask my technician during my appointment. Here we go, let's unpack 'em:
What did you do to prep? I shaved before and exfoliated off my spray tan. Note: antibiotics + laser hair removal don't mix, so make sure to schedule your appointment at a time when you aren't taking this type of medication. If you're getting your face treated, do not any retinol or acids 2-3 days before your appointment.
Do you have to have any hair growth in order for the laser to work? No, just shave 24-48 hours before your appointment. Laser hair removal is different from waxing (where the wax needs a bit of hair to grab onto in order to pull the hair out of the follicle). The laser is attempting to pinpoint the melanin (read: pigment) in the bulb of your hair follicle, not the hair itself.
Quick note: while a close shave is key, you do have to have active hair growth (i.e., hair producing follicles) in order for laser hair removal to work. So stop waxing 3-4 weeks before your laser hair removal appointment to encourage active hair growth (just return to shaving).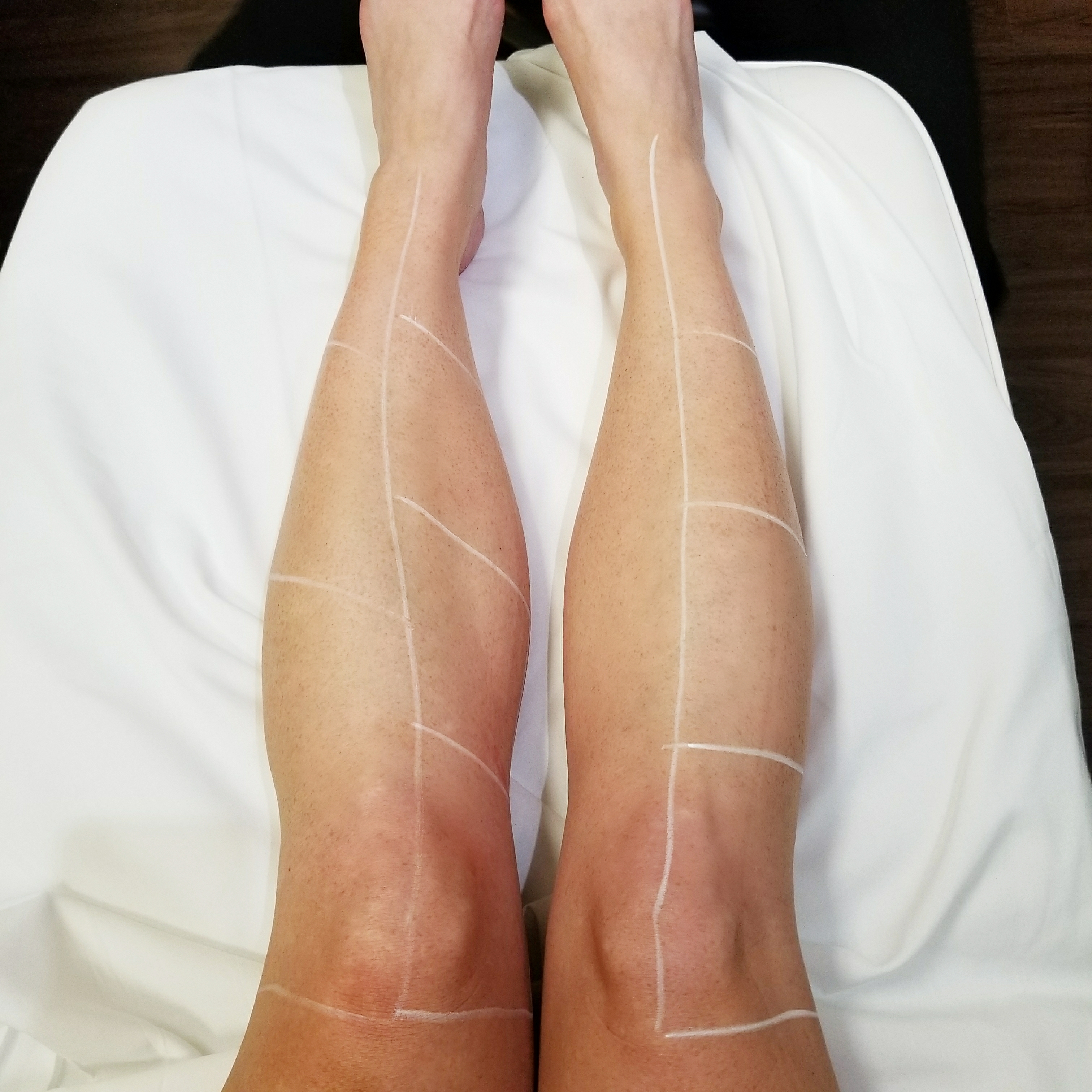 Does it hurt? Not really, guys. Certainly not as bad as I figured it would, or as bad as it's been billed in the past. (Lasers have gotten better!) There were a few areas of my leg that were uncomfortable: the ankles and the backs of my thighs just under my bum. Those stung a bit. I felt a very brief little snap– similar to a small burning snap from a rubber band. However, the pain passed as quickly as it came. The cryogen that accompanies each laser pulse really works to keep the process quite tolerable in those tender areas. For the rest of my legs (shins, calves, knees, quads, thighs), I barely felt it.
You can see from the video below, the process is so quick.
Are there any after effects? You might have some redness and/or slight tenderness for a few hours after your appointment, which you can treat with lotion and/or aloe. A little redness and swelling right after is normal– it's actually a sign the laser has effectively blasted the follicle and is working! I felt like I had a slight sunburn after (even though my skin didn't look red or pink), but it was hardly noticeable and had resolved about a day or so after treatment.
How long before you start to see results? The lasers used at KMC MedSpas typically deliver a 15-20% reduction in growth (and likely finer hair) after the first treatment. Six treatments will get you pretty close to all-the-time-smooth, but individual people with different hair growth speeds, hair type, and resilience will vary. Someone who has very thick, very resiliant hair might need a few more treatments to get everything silky smooth.
How often do you go in? For the legs, about every 8-10 weeks. It all depends on how fast (and how strong) your hair grows.  Hair near the top of the body grows faster than hair at the bottom. Laser appointments for the face would be every 4-6 weeks and 6-8 for the trunk of the body (underarms, chest, back, bikini).
Do you have to do your whole leg? What if my thighs don't have much hair? No, you do not have to do the whole leg. (And thicker hair on the lower leg + thinner/more sparse growth on the thighs is very common!) KMC MedSpa actually breaks the price into halves; 6 treatments for half your legs (yes, both legs!) is $399. Which means you could just treat both your lower legs for $399. Treating both full legs is $798– the lowest price in the KC market!
I'm so excited to share this with you in the coming months and lucky to have a partner in KMC MedSpa. Which, by the way, isn't just the place for effective + affordable laser hair removal– you can swing into any of the 5 locations and get the following:
Laser skin tightening (face and/or body)
Hydrafacials (with monthly memberships available)
Chemical peels
Microdermabrasion
Laser vessel correction (think varicose veins + broken capillaries)
Laser pigmentation treatment (i.e., sun/age spots)
KMC MedSpa locations in Kansas:
The Legends
10940 Parallel Pkwy, Suite M
Kansas City, KS 66109
(913) 334-9350
Shawnee
6333 Long Ave, Suite 360
Shawnee, KS 66216
(913) 631-6330
Overland Park
12850 Metcalf Ave, Suite 210
Overland Park, KS 66213
(913) 210-2050
Topeka
2921 SW Wanamaker Dr
Topeka, KS 66614
(785) 273-6460
Manhattan
4201 Anderson, Suite B
Manhattan, KS 66503
(785) 320-7774