Need a super retro Valentine's Day outfit? Sure.
This blush sweater is right up my alley: statement sleeves and a cool knit in the color I cannot seem to get enough of. I wore it with a pair of super faded 501's and these white boots from Forever21. My goal was to put together something sassy + casual for a Valentine's Day outfit, but I ended up looking like a member of the Brat Pack.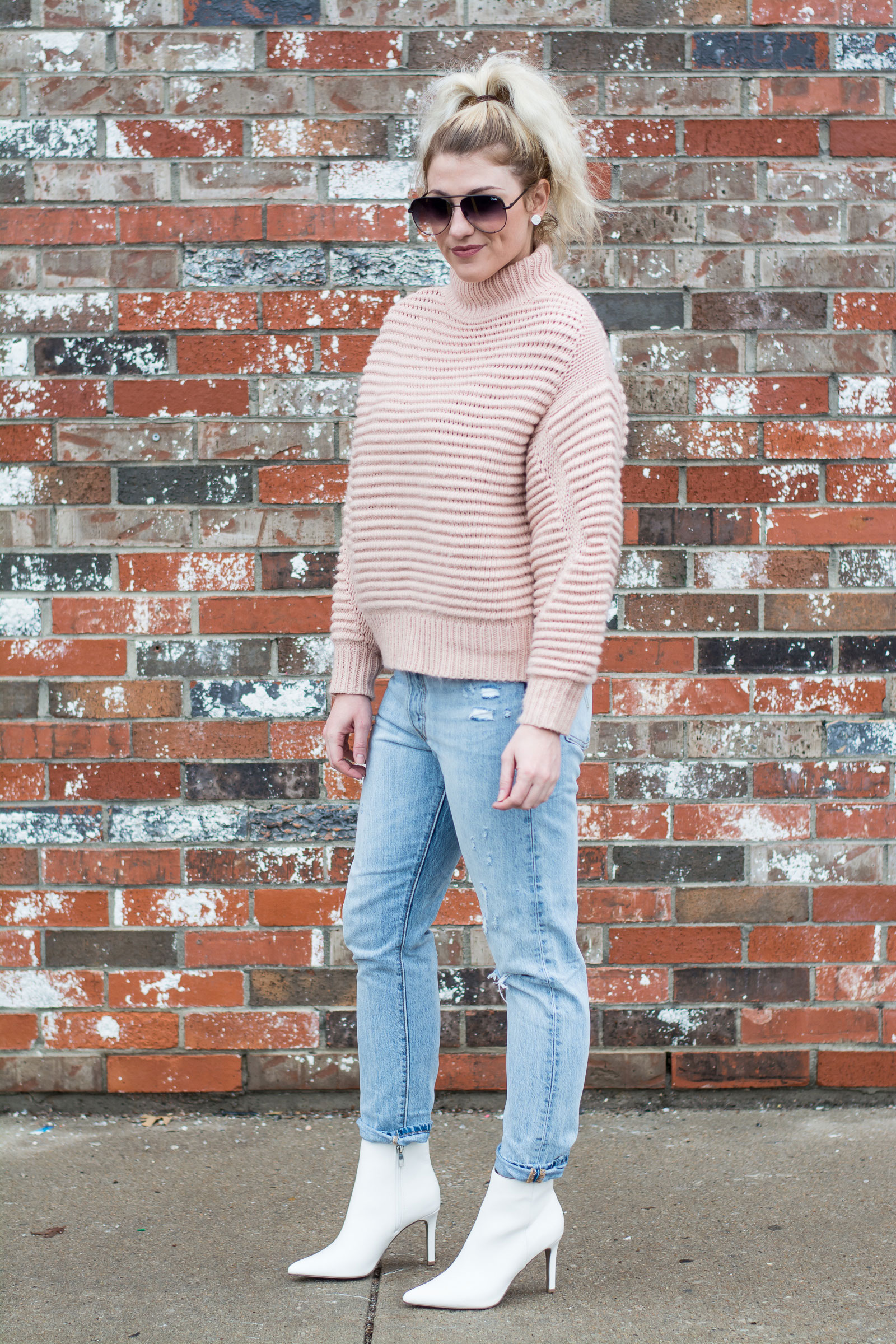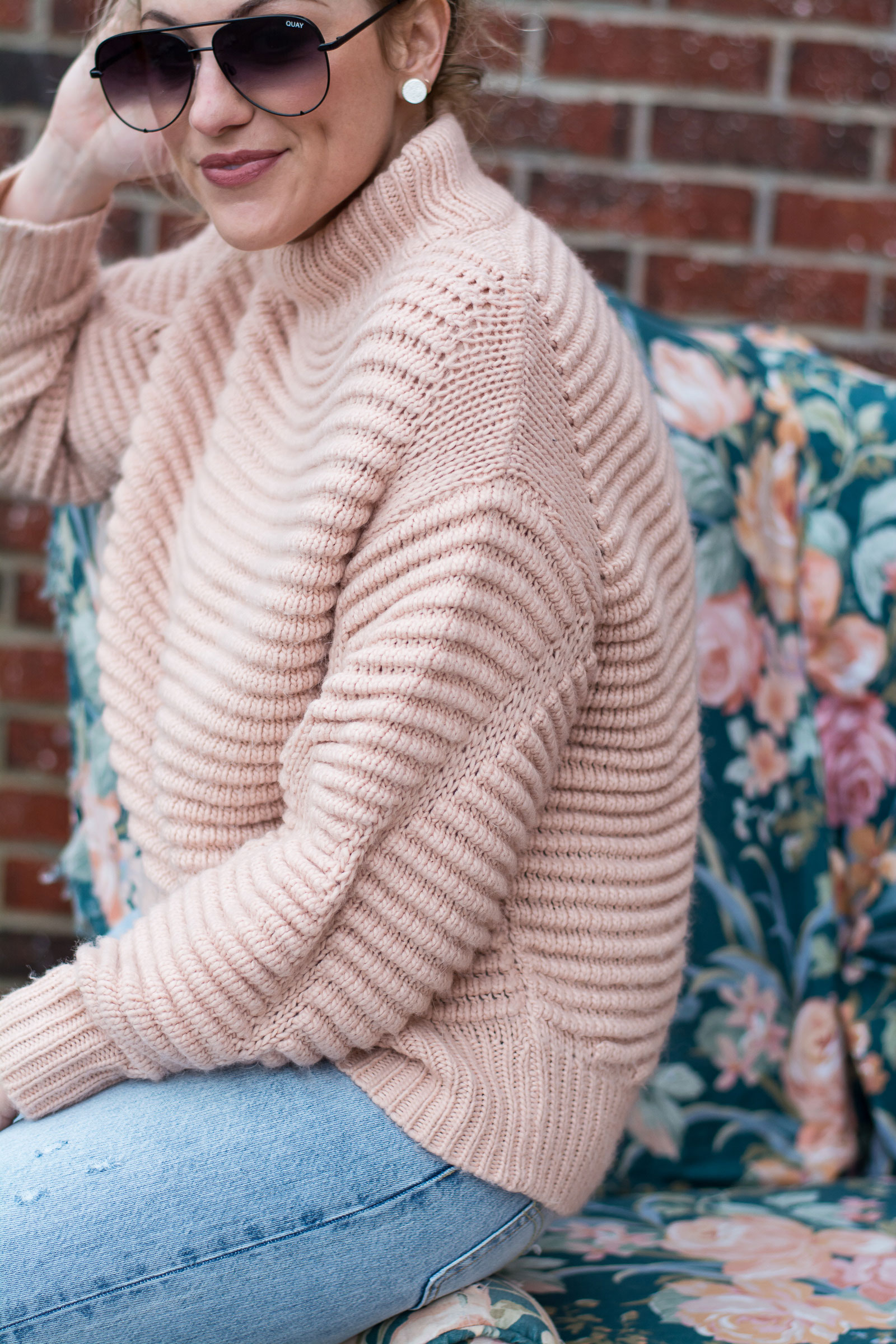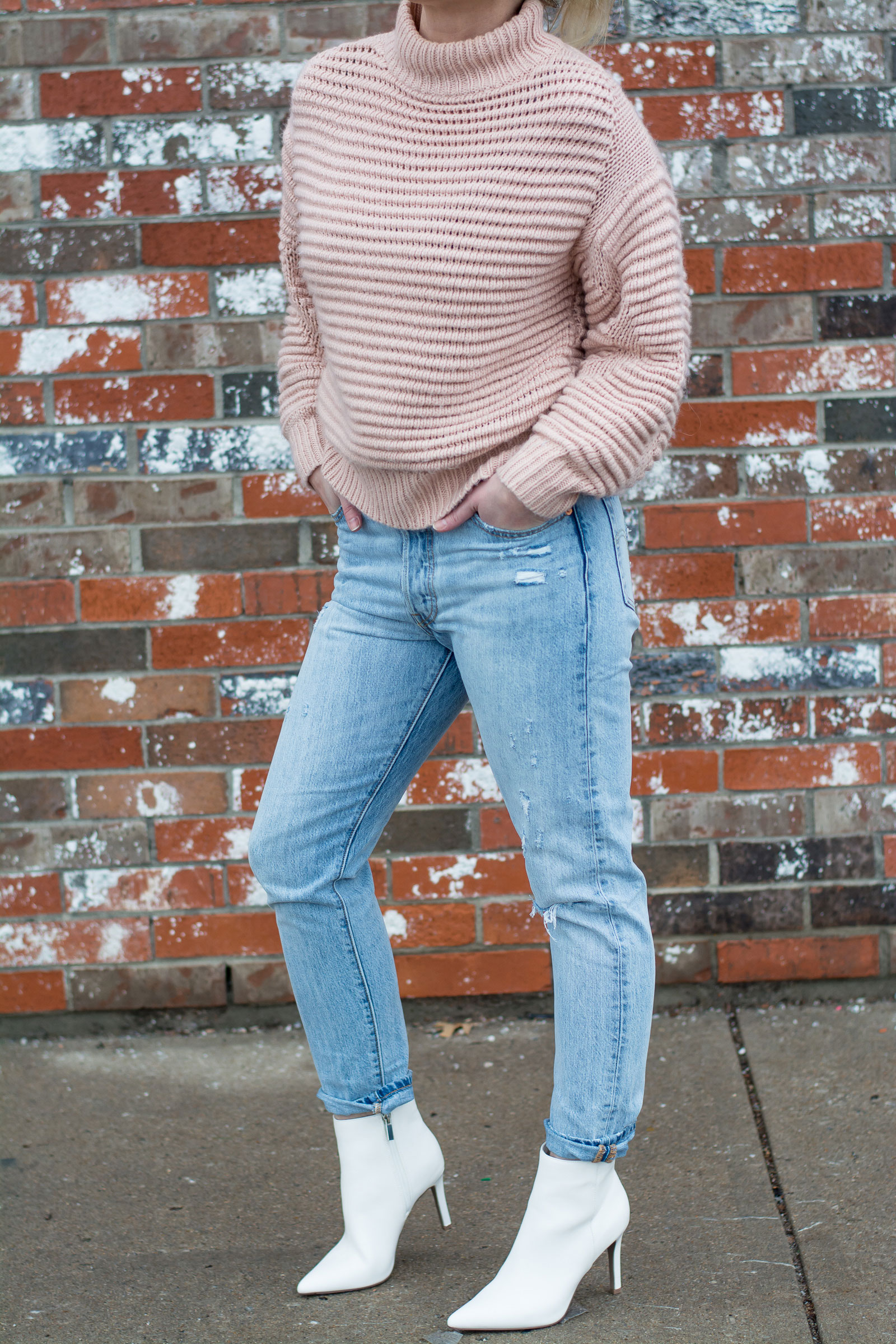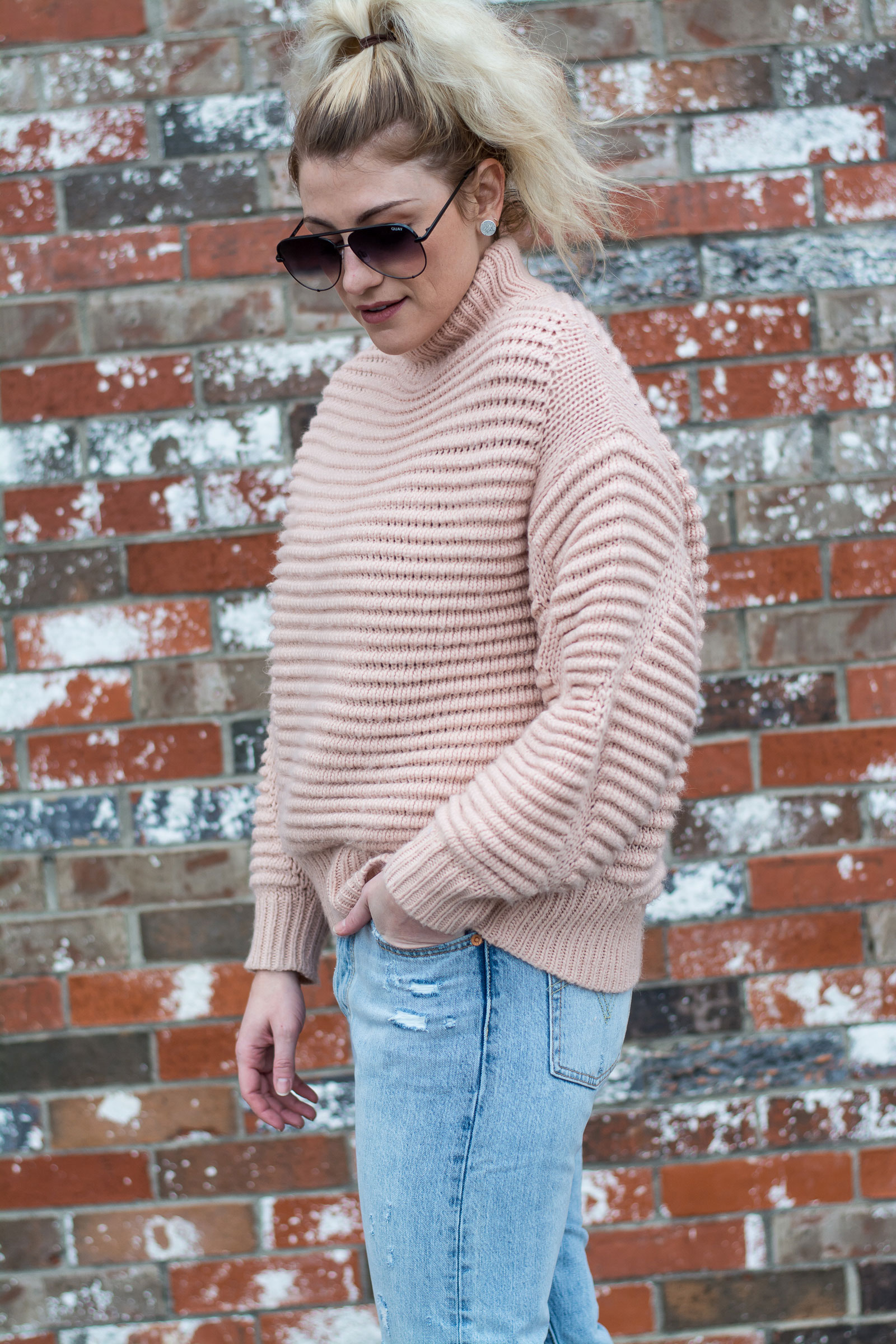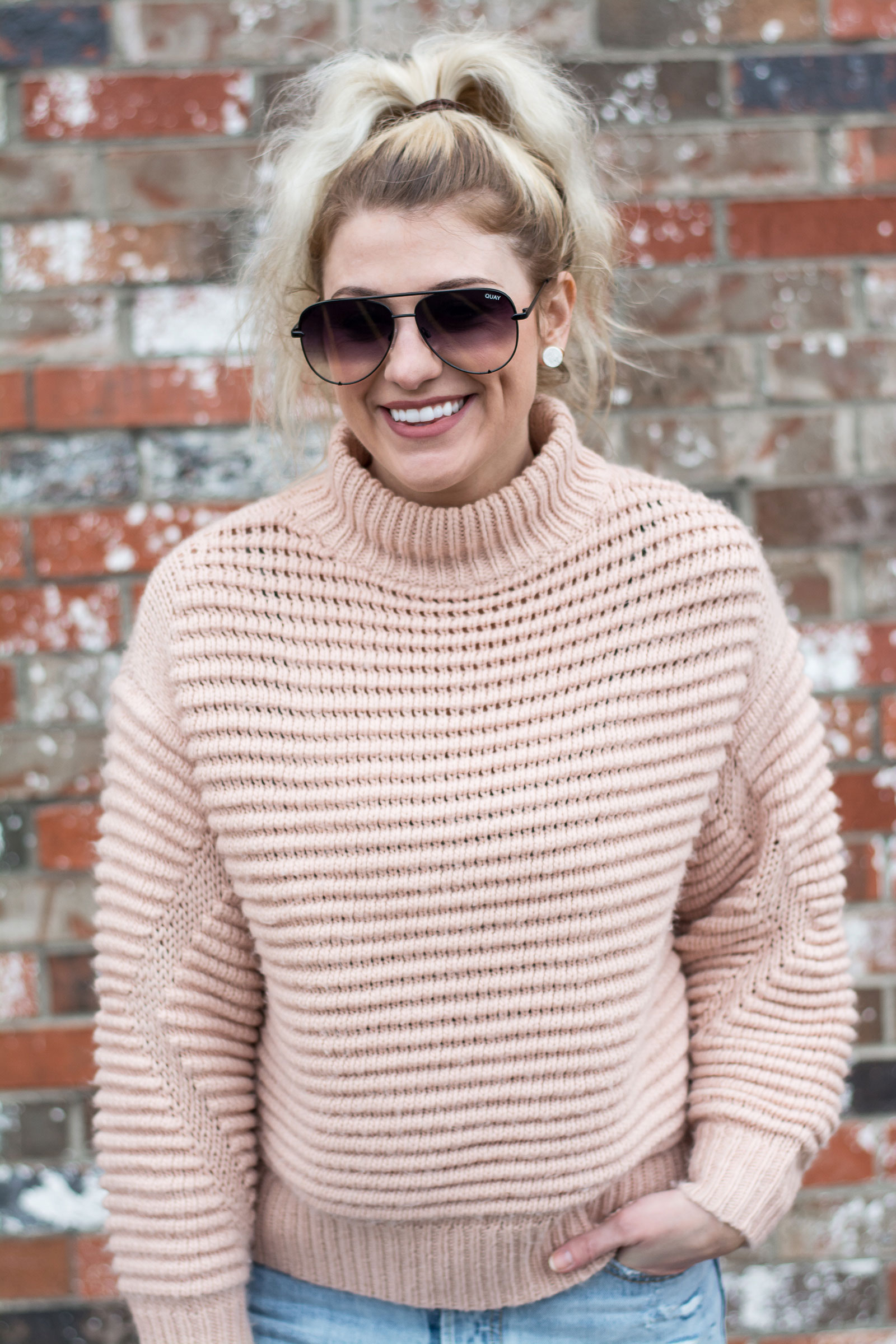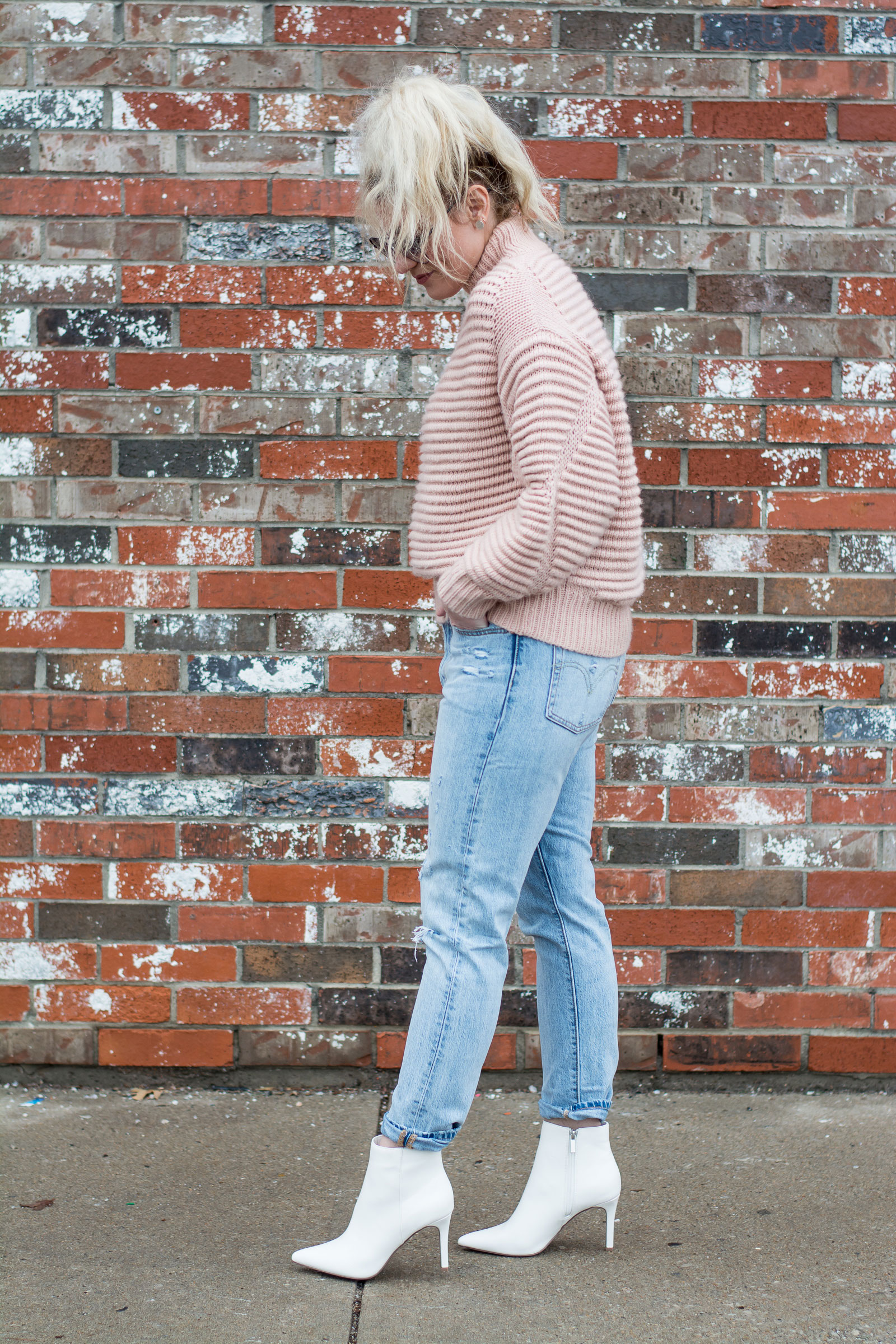 Shop the look:

Sometimes you put on an outfit, feel really good about it, and then shoot it– only to find it doesn't photograph well. It looks good in person but somehow doesn't translate to photos. (Blogger pals, you feel me?) Other times, you put on an outfit, feel really good about it, and then shoot it– only to find it is so ridiculously 80's it almost looks like a costume. For some people, they scrap the look. For me, I lean into it. You want 80's? I'll give you 80's.
White boots are making a huge comeback; you've seen me in these and now that I've got these heeled + pointed-toe version, I'm set. Toss that old no white after Labor Day rule out the window, because white boots in the winter are seriously statement-making. White helps lighten a look and hint at spring, while still staying pretty firmly in winter territory via jeans and a sweater.
You might remember I launched my YouTube Channel back in November with the top 5 products you need for healthy hair. Right after the holidays, I filmed the About Me tag. I'm planning content for this space for 2018 and would love to hear what you want to see, what you want me to cover, etc. Also, please subscribe so you don't miss an upload and thank you in advance for supporting me in this new social venture!
________________
Linking up with Stylin in St. Louis, Curly Crafty Mom, Elegance & Mommyhood, Living on Cloud Nine, Adri Lately, Meet at the Barre, Threads for Thomas, Nancy's Fashion Style, A Pocketful of Polka Dots, Shelbee on the Edge, More Pieces of Me + Sincerely Jenna Marie, Michelle's Pa(i)ge + Northwest Blonde, and Pink Sole.