My blush crush continues with this blush blanket scarf.
For someone who's favorite color is not (and never has been) pink, I am sure am fully-stocked on all things blush. Sweaters, joggers, sneakers, and now this blush blanket scarf. So basic, Ash. Sorry…? But not really, because it's become such a fresh neutral in my closet. I love it with this mauve chenille sweater (a Boohoo score that's on major sale, btw), a pair of moto leggings, and those famous fur mule slides (last seen here).My trusty black leather moto jacket ties it all together while adding some warmth.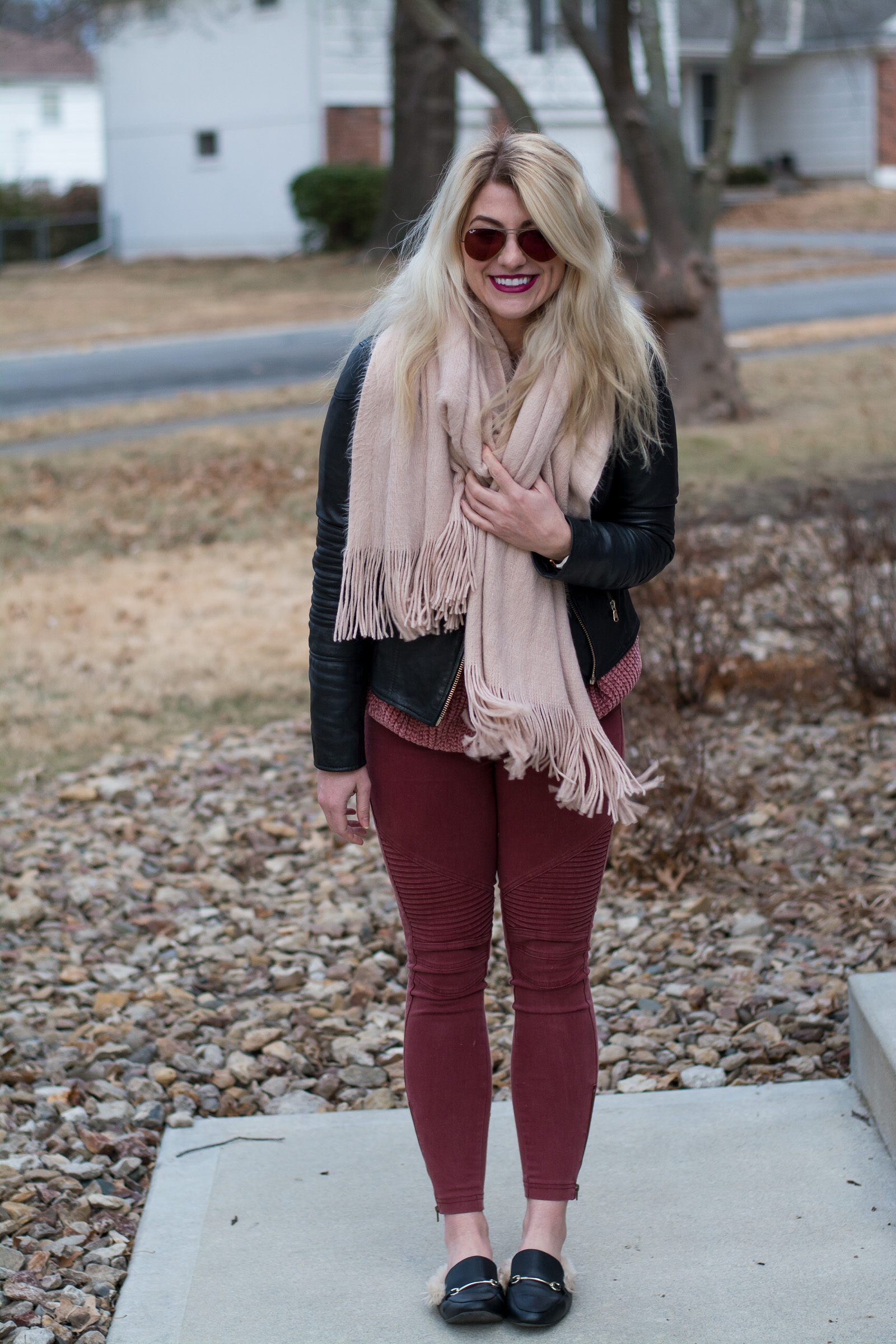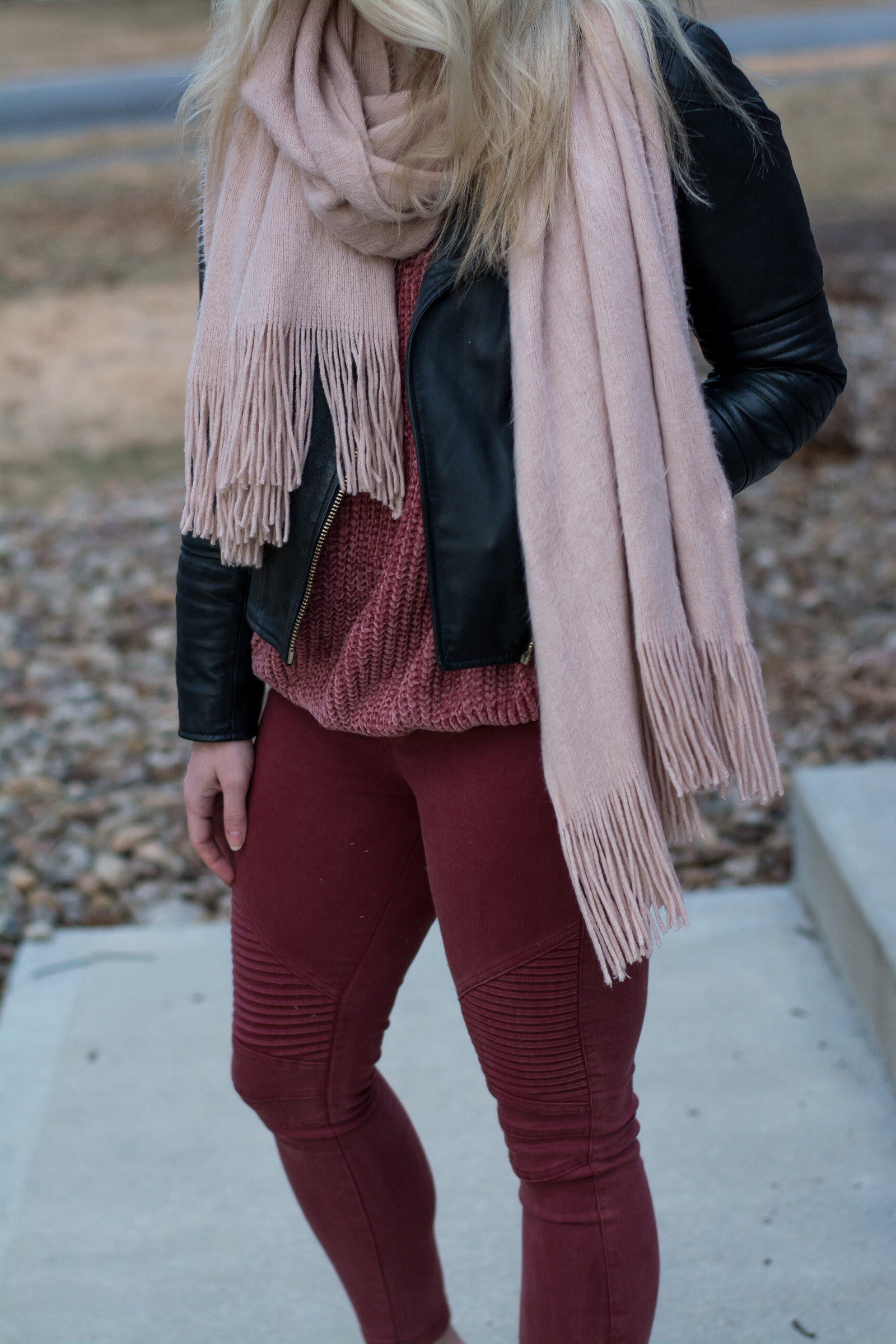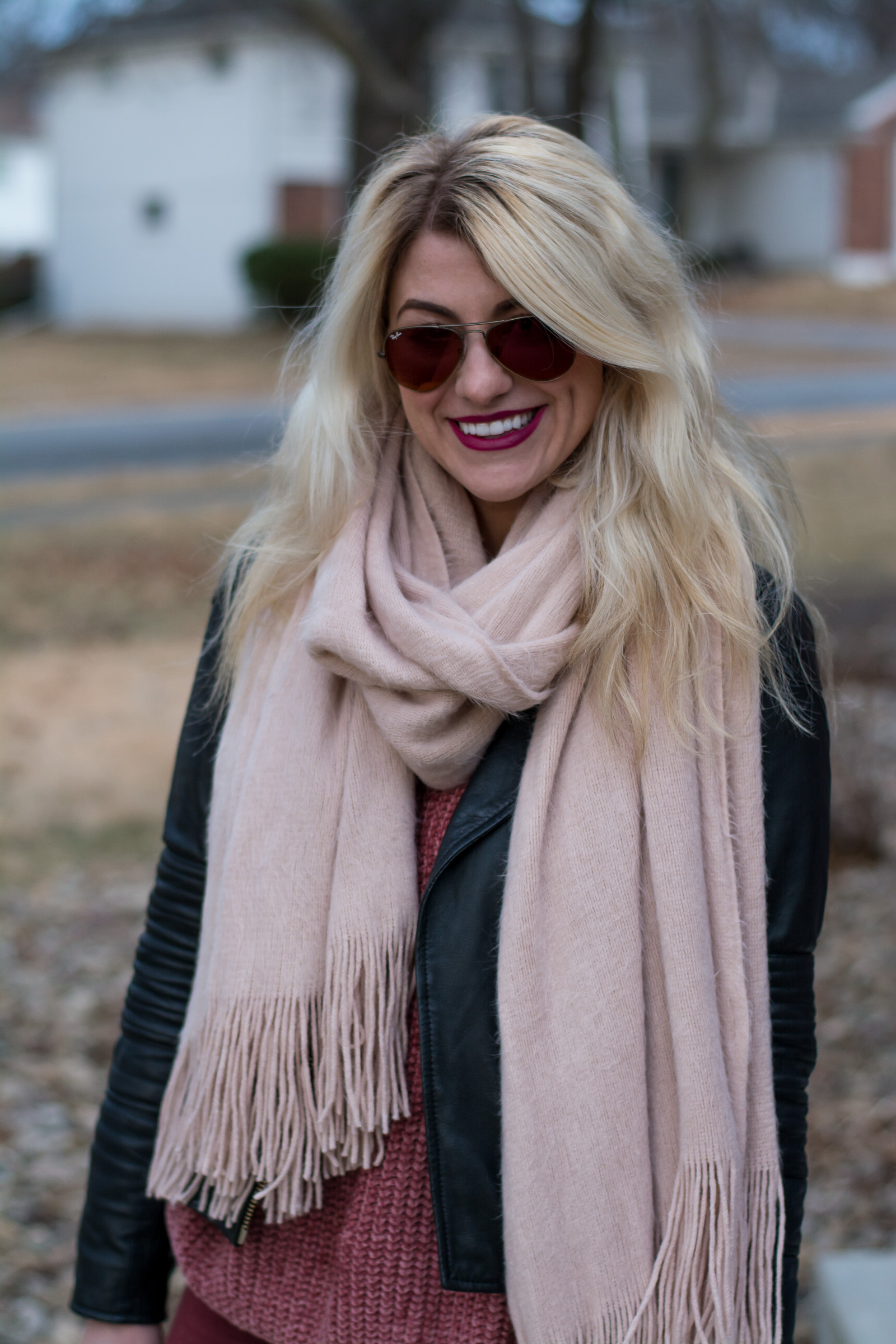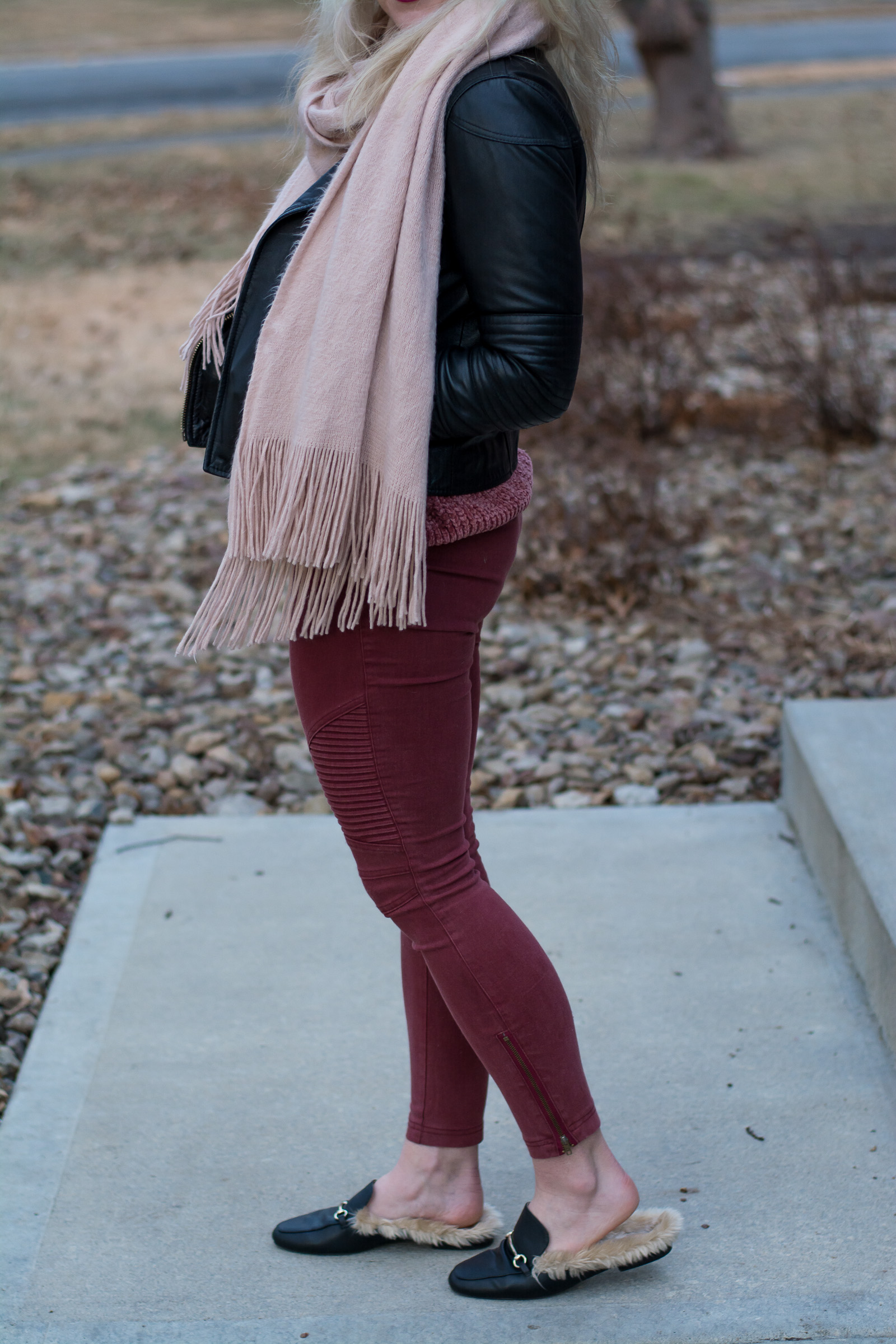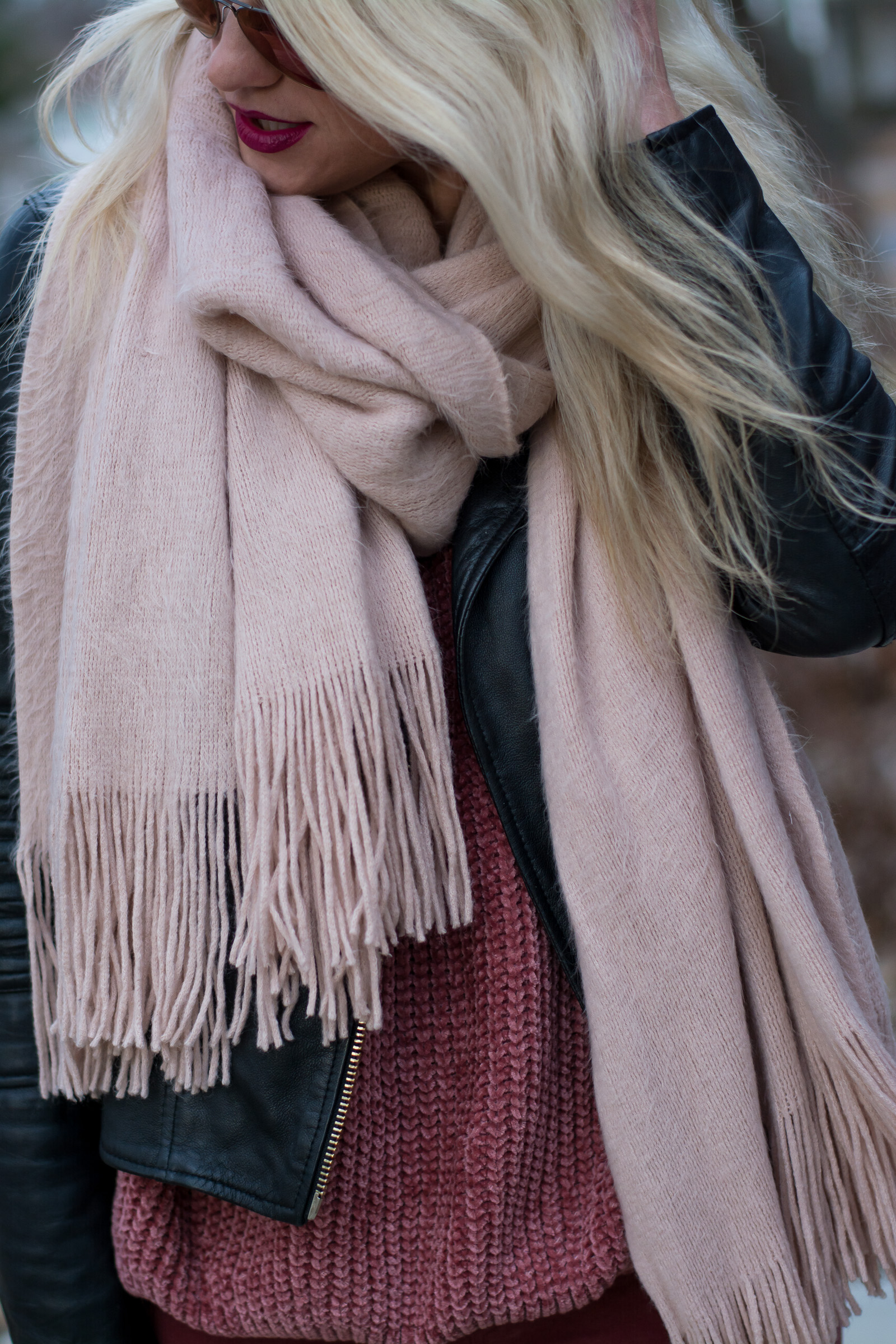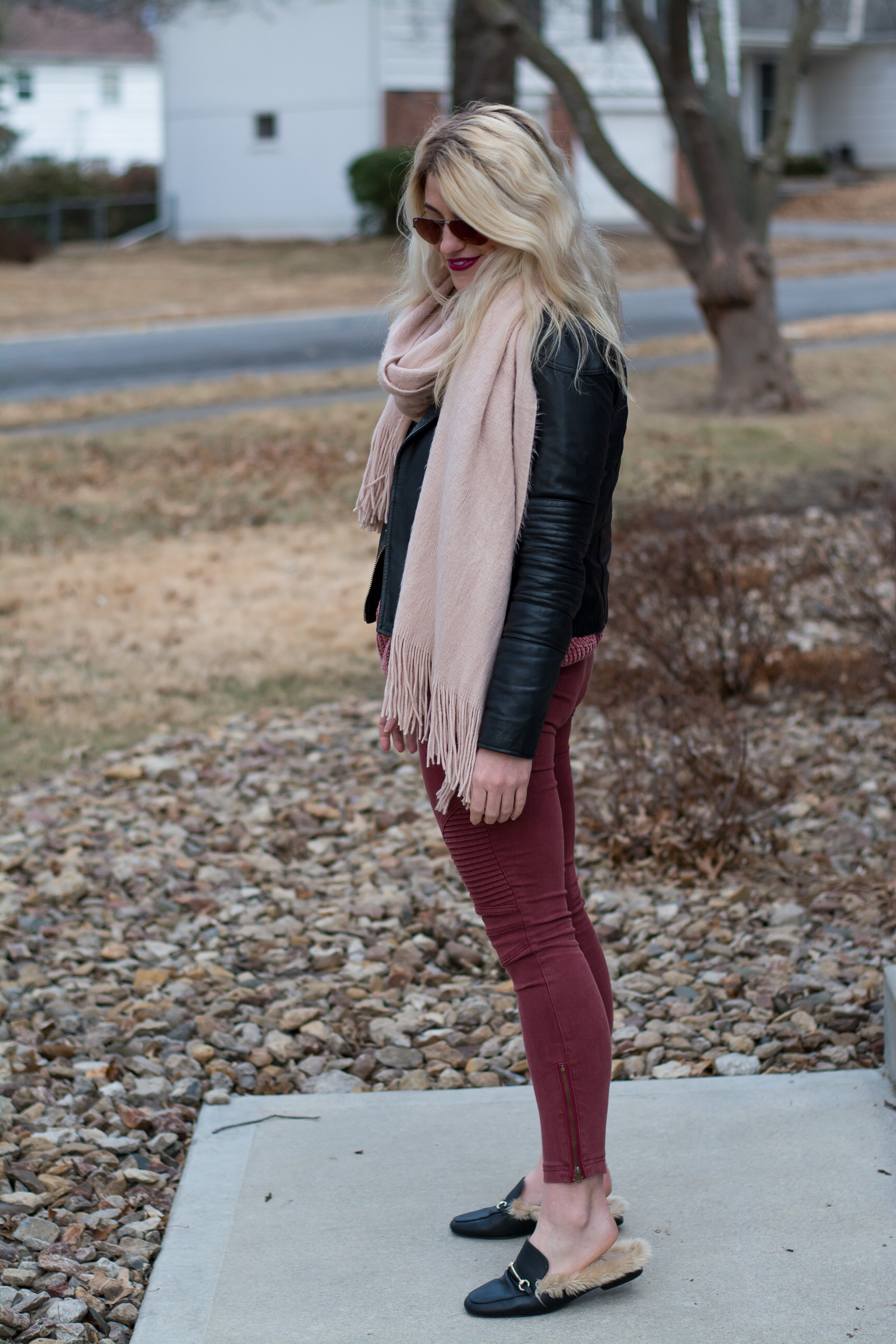 Shop the look:

Side note: I love these leggings (KC girls, you can score 'em at Scoobie) and have them in 3 different colors (the wine shown here, and also a faded black and a deep cognac brown). They are super comfy and work as part of a variety of outfits, but my favorite is wearing them to work. I dress 'em up with a heeled ankle boot or a mule, then layer on a chambray or button-up + a cardigan, and I've got myself a casual-but-still-polished outfit for the office.
Check back on Thursday for shots from my New Year's Eve birthday celebration– you know, the one where I dressed like a disco ball.
Linking up with Elegantly Dressed and Stylish, I Do DeClaire, Straight A Style + On the Daily Express, Get Your Pretty On, Rosy Outlook + Seeking Sunshine, Pumps and Push Ups, and The Pleated Poppy.