The 90's are back– or did they ever leave? All I know is the Backstreet Boys are still touring (love!) and you can now find Birkenstocks on every department store shelf.
I was a little hesitant to rock the Birks at first; this was definitely a trend that needed to grow on me before I was willing to give it a go. But there's something fresh I loved about the bright white Arizonas, and when paired with super lived-in destroyed boyfriends and a white tank– well, that was a laid-back combo I was down to try.
To give the outfit a little shine, I mixed metals and wore the much-loved arrowstack necklace and a bangle + watch combo. Comfortable, on-trend, and maybe a little granola. All good.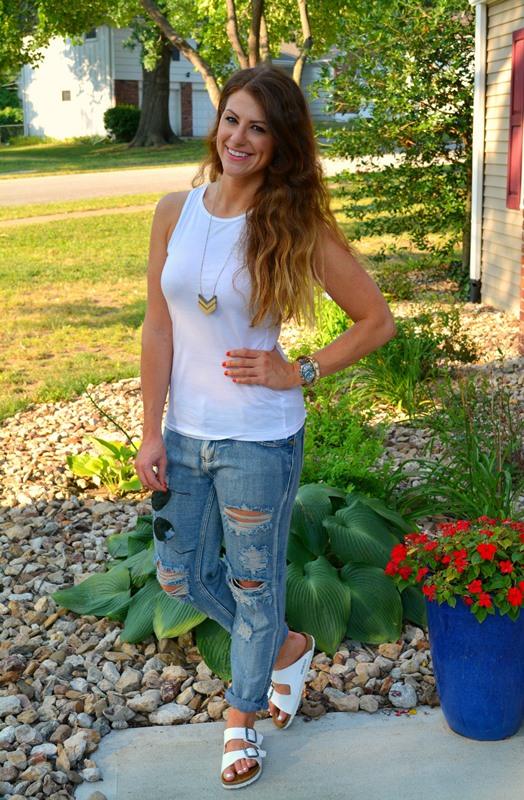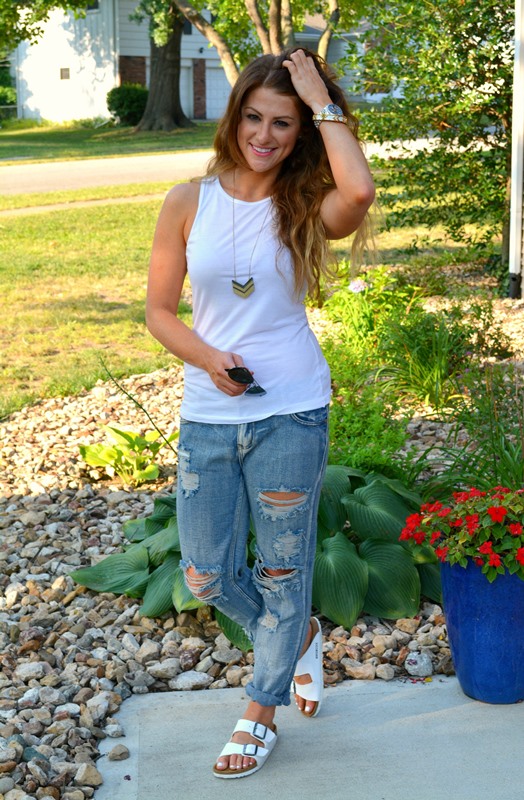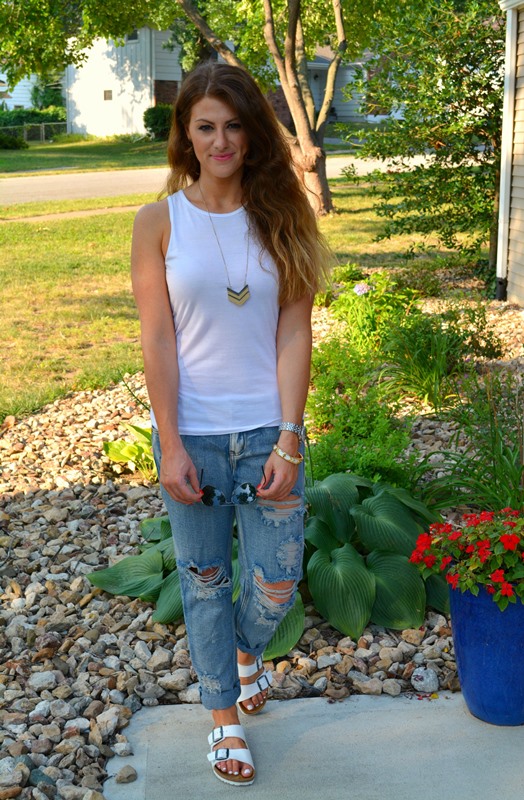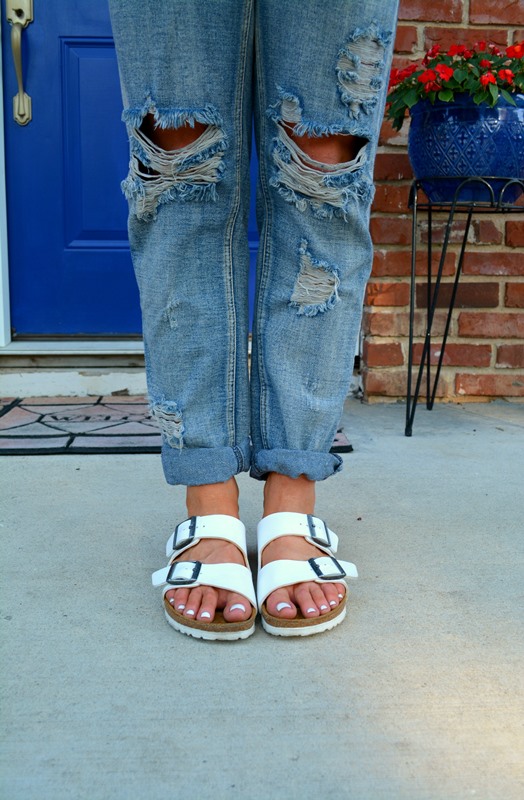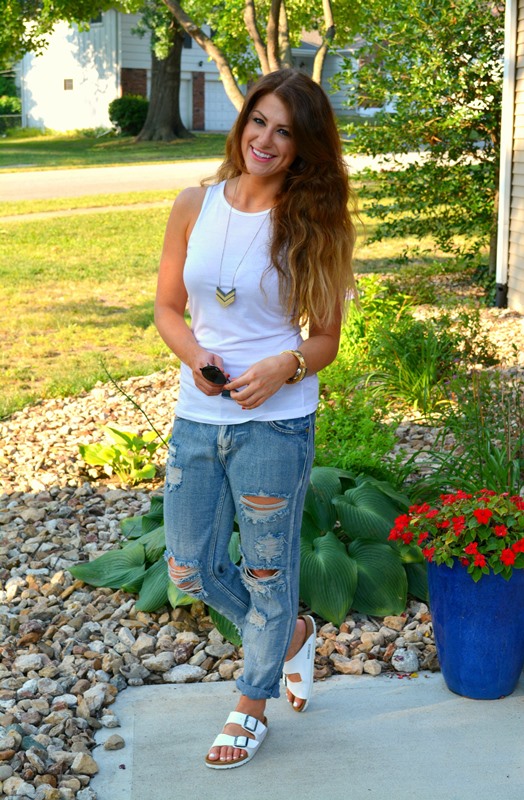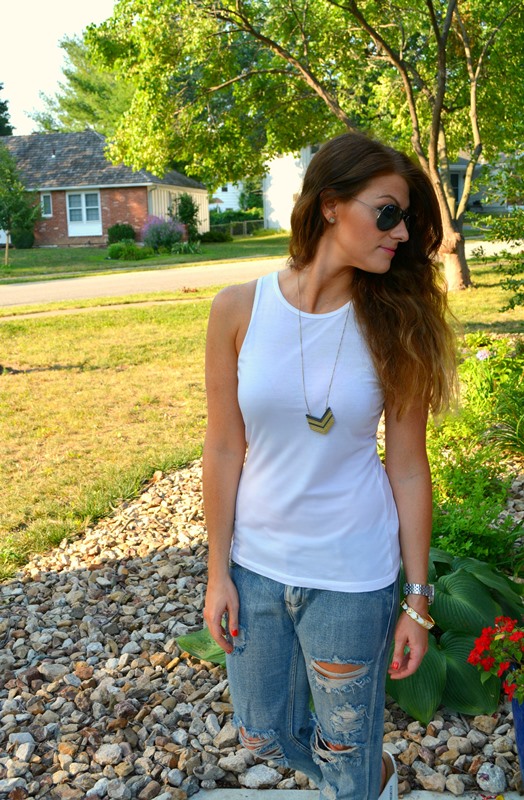 Congrats to Linda Robinson and Vanessa Haninger, who each won $75 as part of the $150 cash giveaway from last week. Time to shop, girls! 🙂
Linking up with More Pieces of Me + On the Daily Express, Join The Gossip + I Have A Degree In This, Pink Sole + Cha Cha The Fashion Genius, Style Elixir, The Glossy Blonde,Walking in Memphis in High Heels, Rhea Et Cetera, I Do DeClaire, Life's a Party Dress Like It, Sew Crafty Angel, Get Your Pretty On, and The Pleated Poppy.