Sleeves in late July? Not normally.
But I'll make an exception for this dress.
When Swell sent me this dark floral number, the boho vibe caused me to immediately picture wearing it with tall leather boots usually reserved for fall. Brigitte Bardot in the 'burbs, or something like that.
The dress is so light + airy, the sleeves didn't weigh me down a bit. The boots help balance the high hemline, although you could easily wear this piece with gladiator flats or sandals.
A boho outfit called for boho hair– enter my super full beach waves.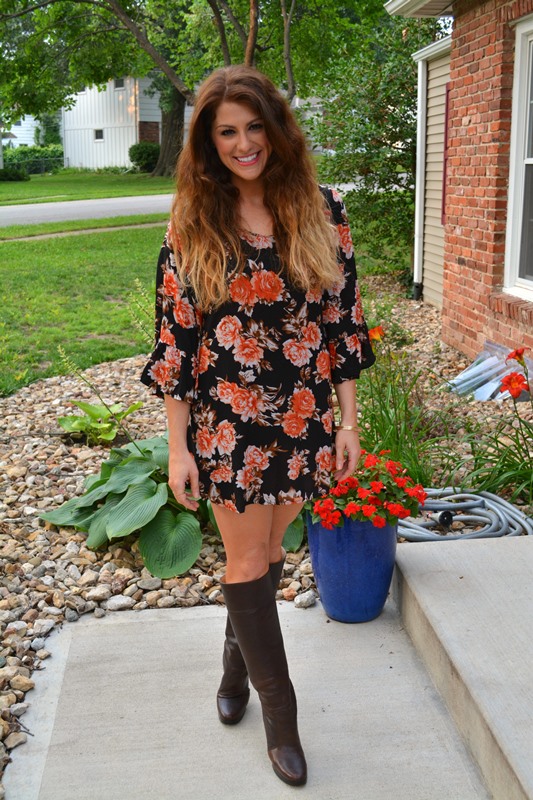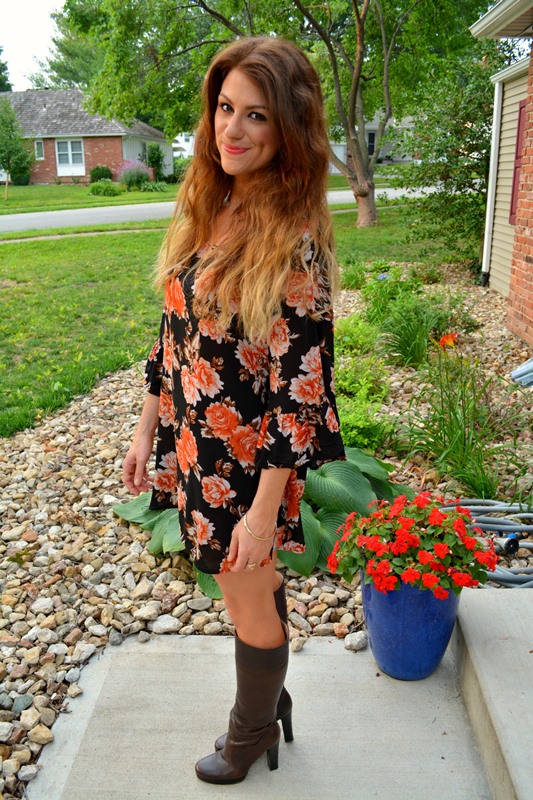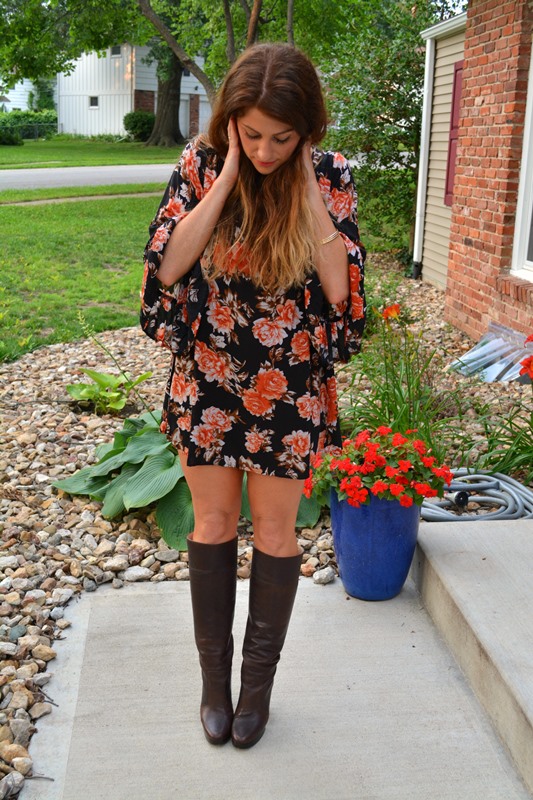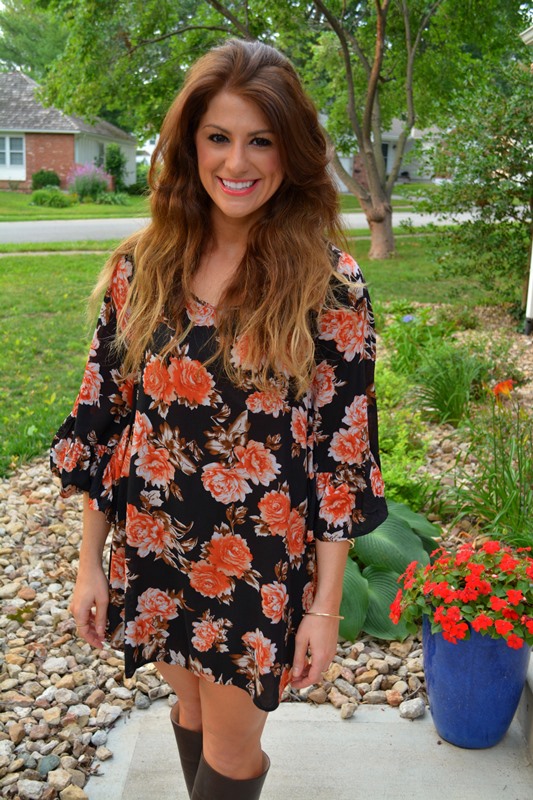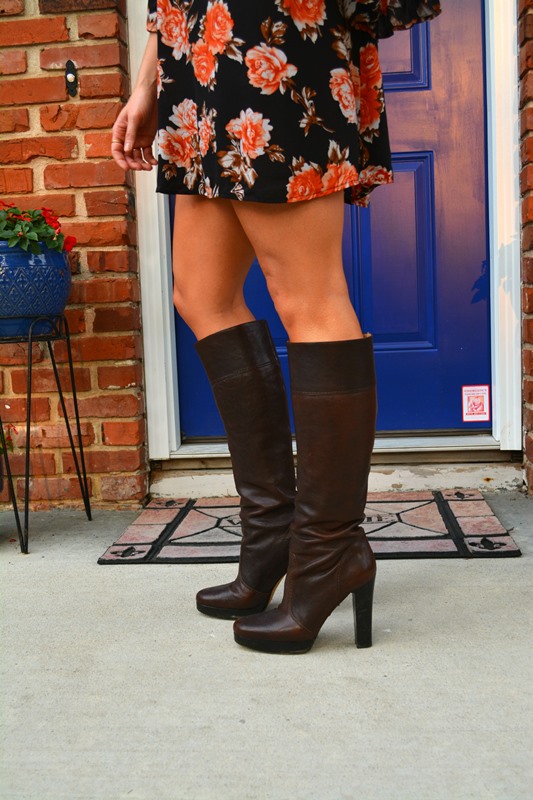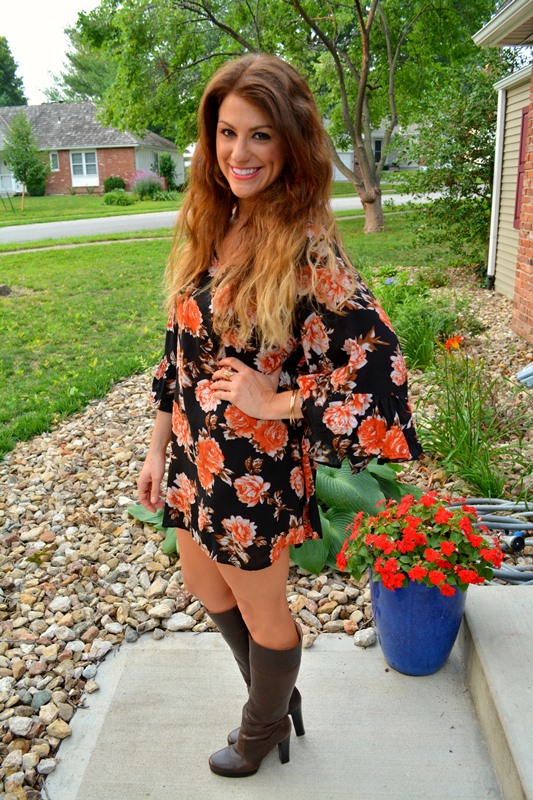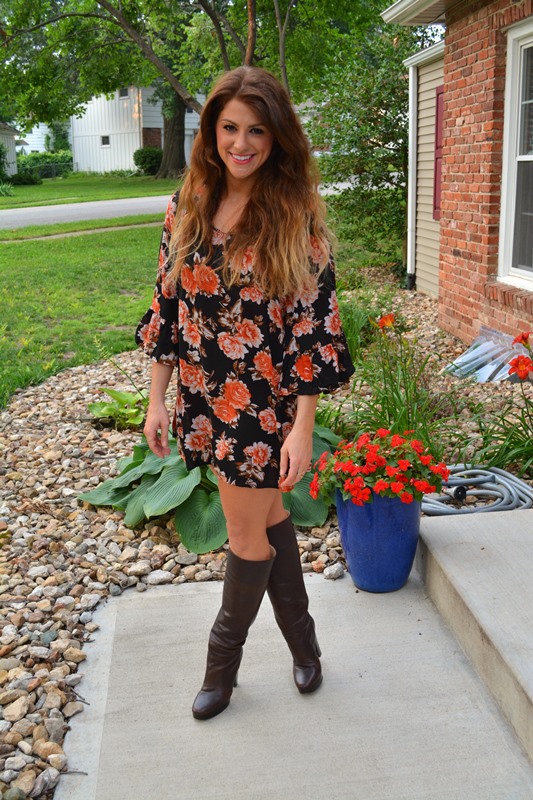 Since the dress is a darker floral, this will totally work come fall with leggings + short moto boots and a leather jacket thrown over the top. I love transitional pieces; they stretch the closet.
Happy end of July, internet pals. (Seriously, WHERE is summer going?!)
Linking up today with Vodka Infused Lemonade, Stylin in St. Louis, Mix & Match Fashion, I'm Perfectly Human + Soul & Spirit, VMG206, Midwest Bloggers, and Style Elixir.