Another long cardigan-based outfit, this time in beige.
Hi, my name is Ashley and I'm a long cardigan addict. (All: "Hi, Ashley.) It was floaty olive green last week and this week I'm in this gorgeous (and cheap!) beige waffle knit. (Seriously, it's $20, guys.) I used this statement piece to build a monochromatic outfit perfect for fall by throwing it over skinny jeans and killer thigh high nude suede boots. (Also a steal; this faux suede is good.) A simple cream linen tank provided a base for that gorgeous Gorjana lariat (last spotted as part of my velvet KCFW outfit). I love the end result: tonal, dramatic, cozy, and different from my usual fall outfit.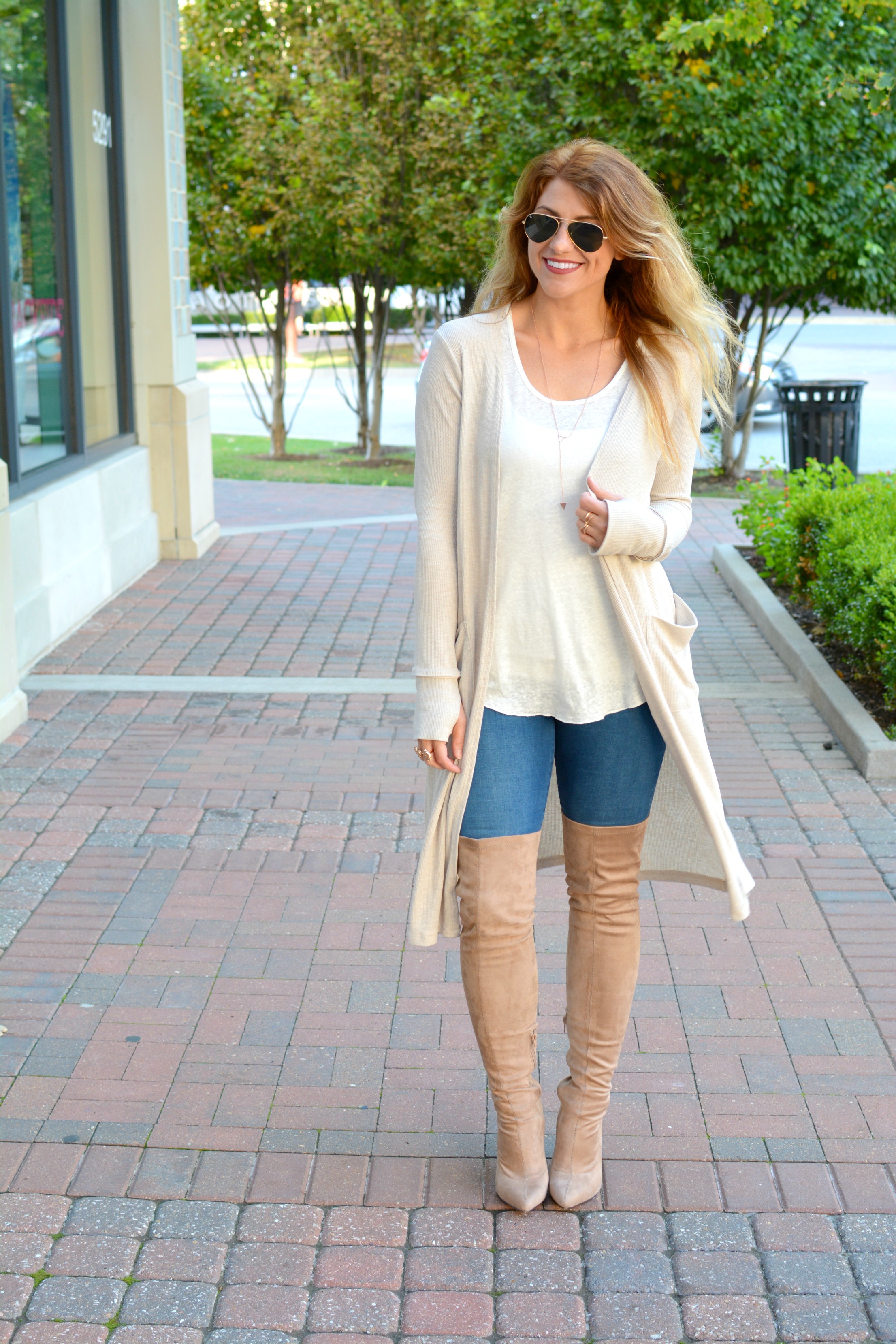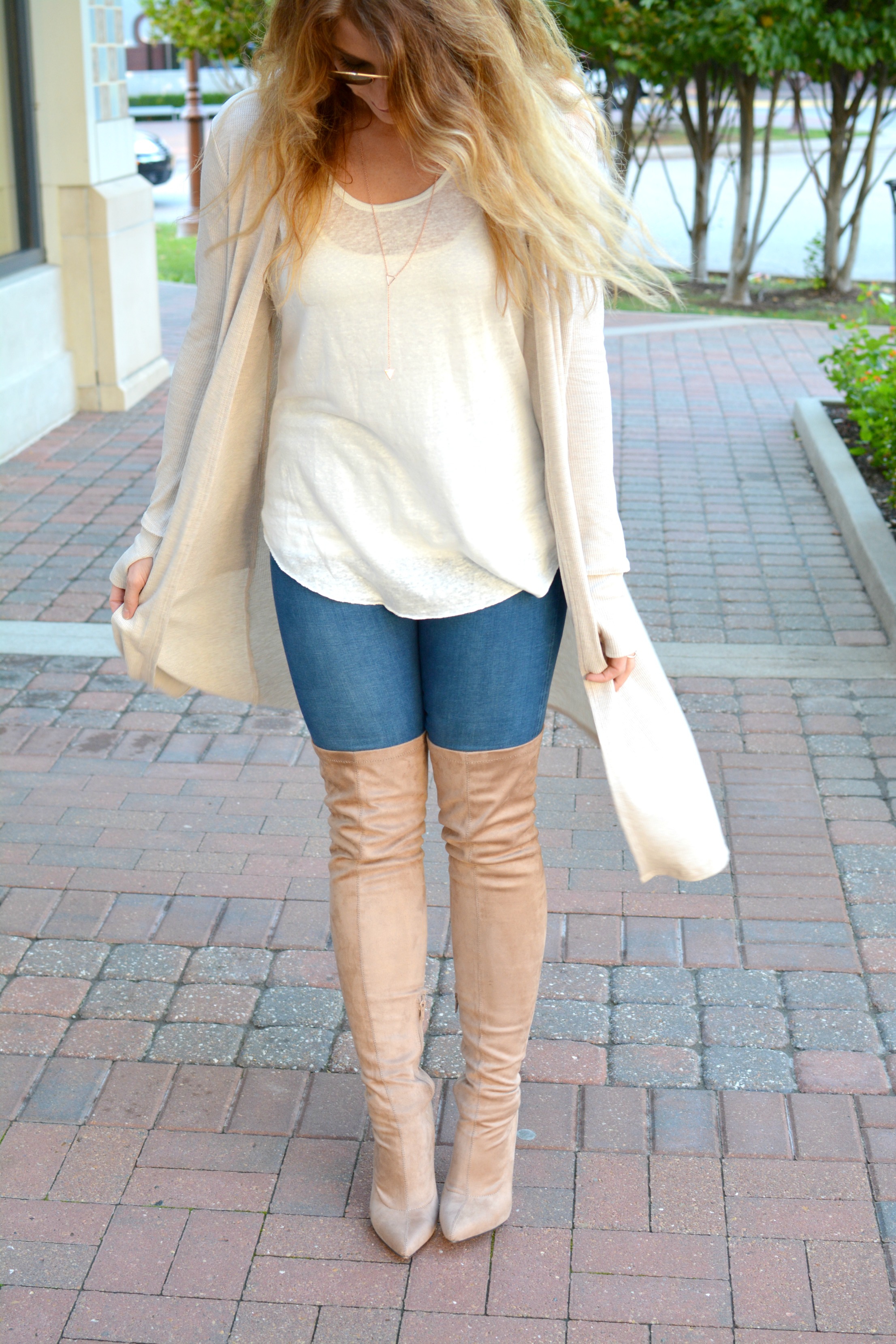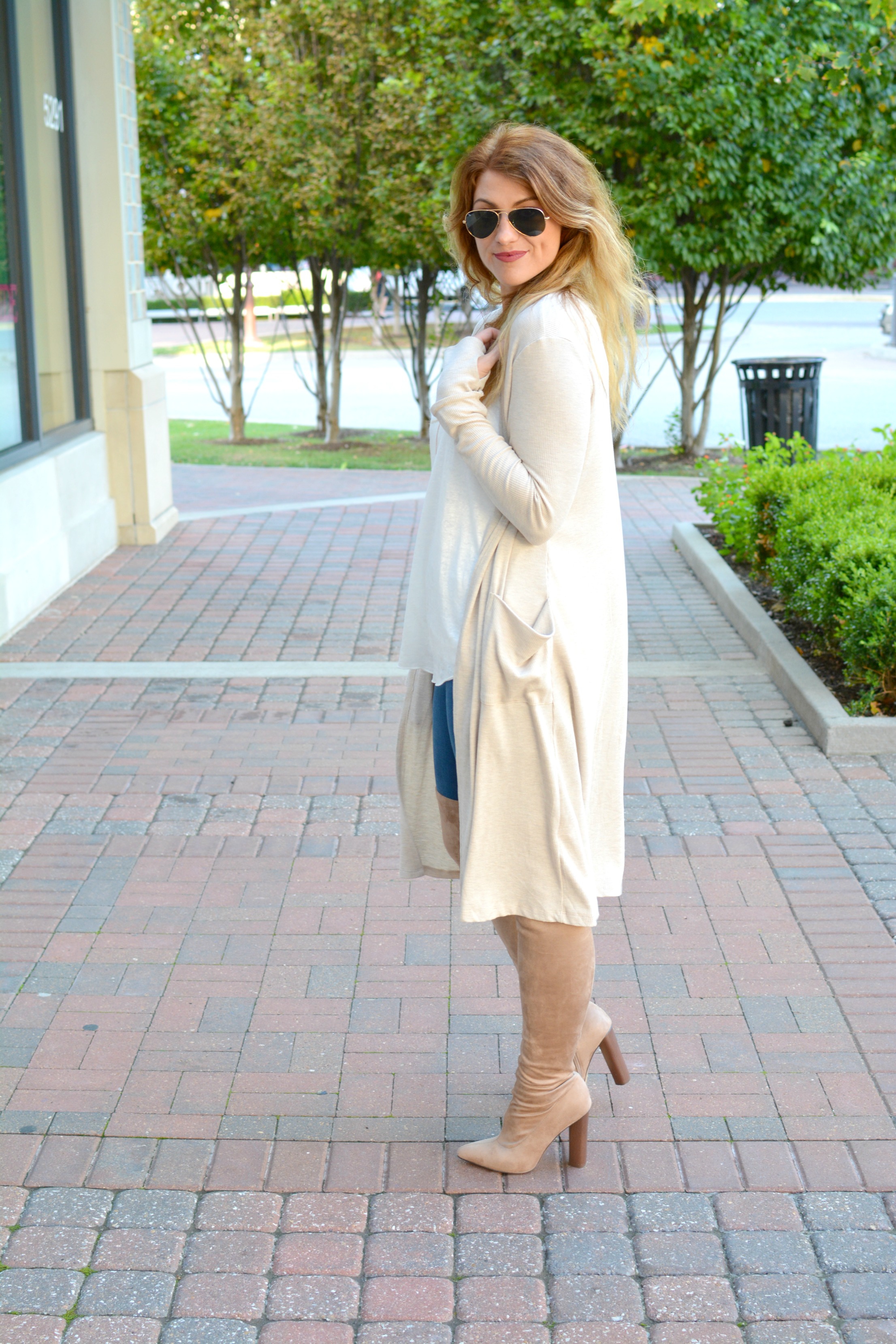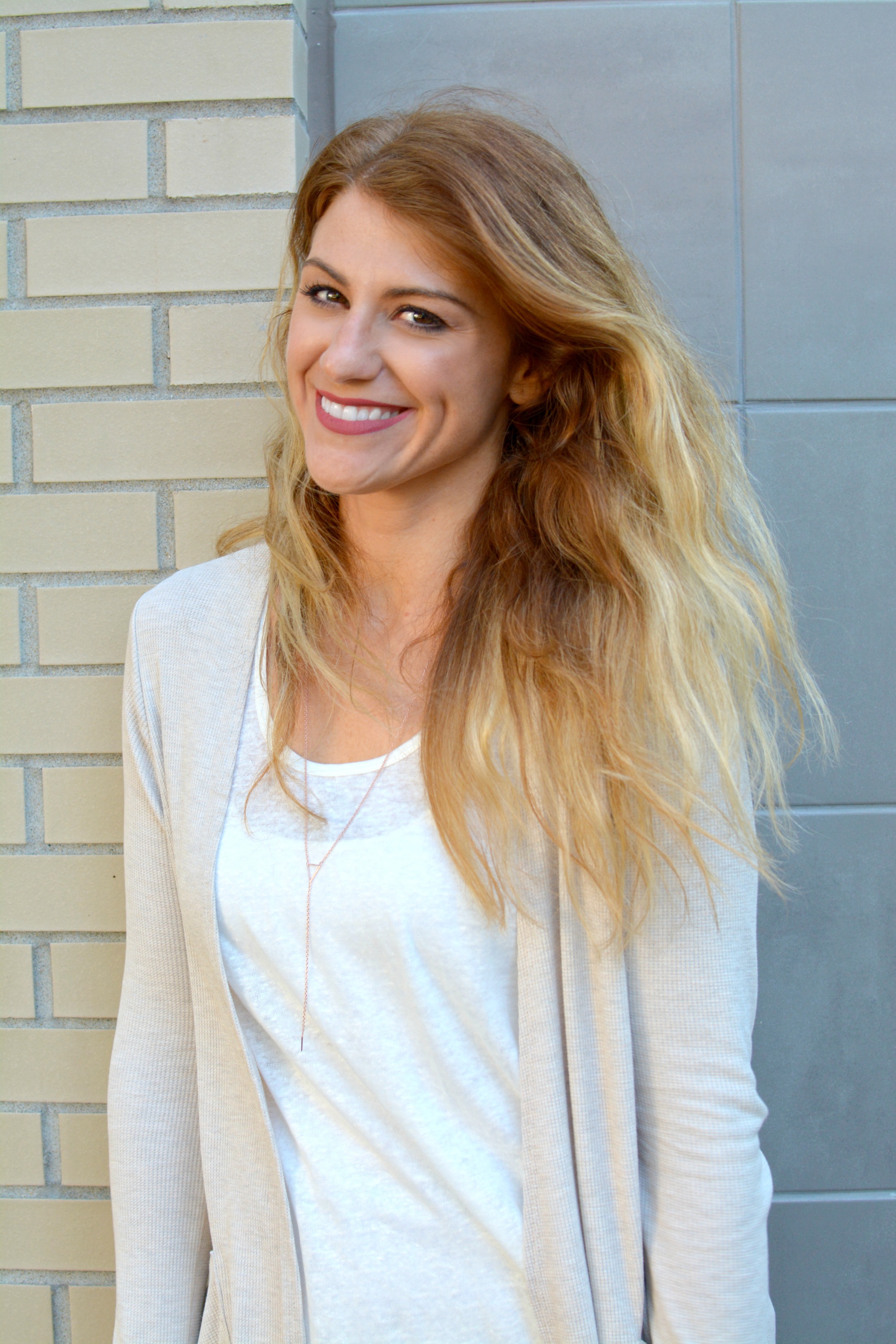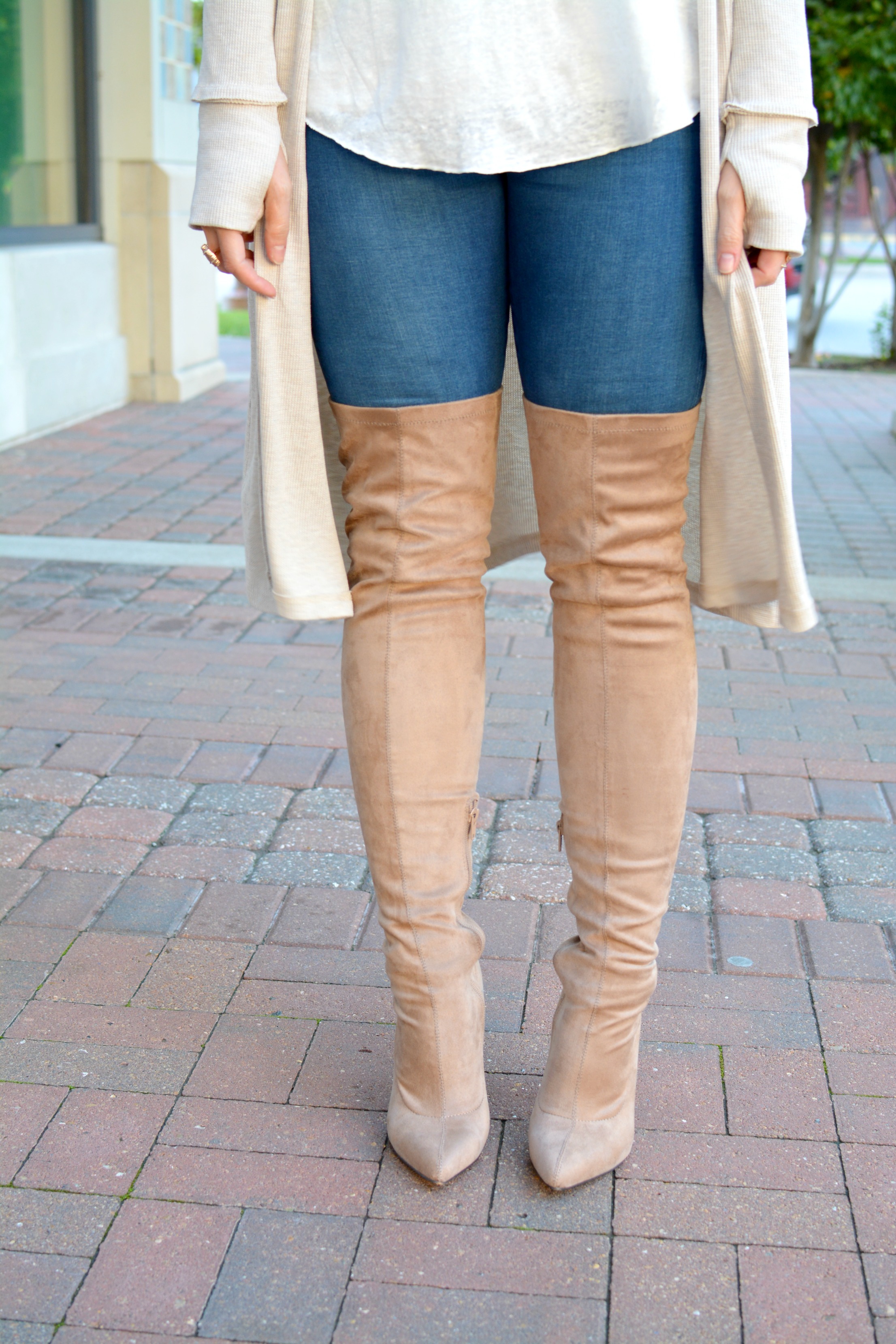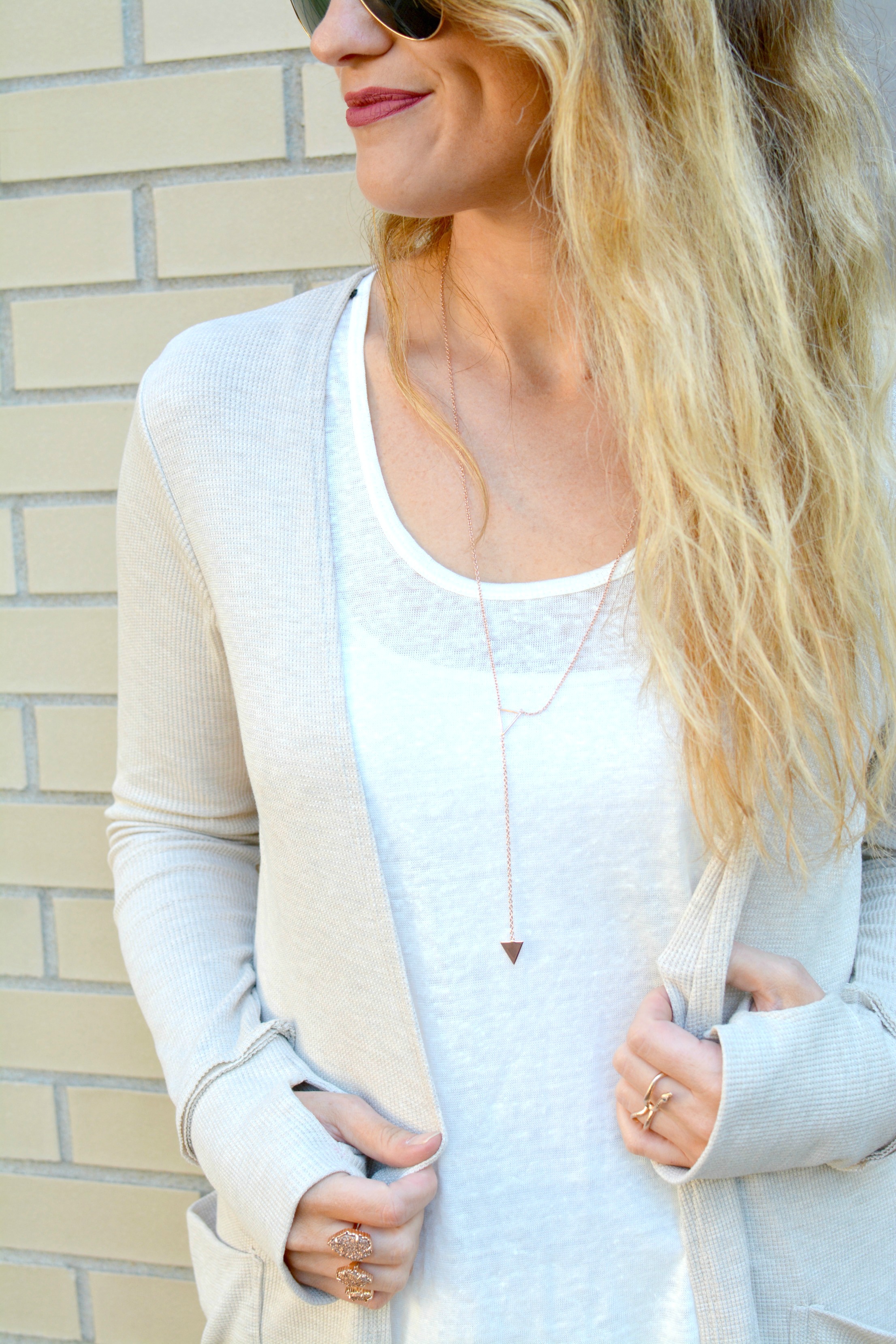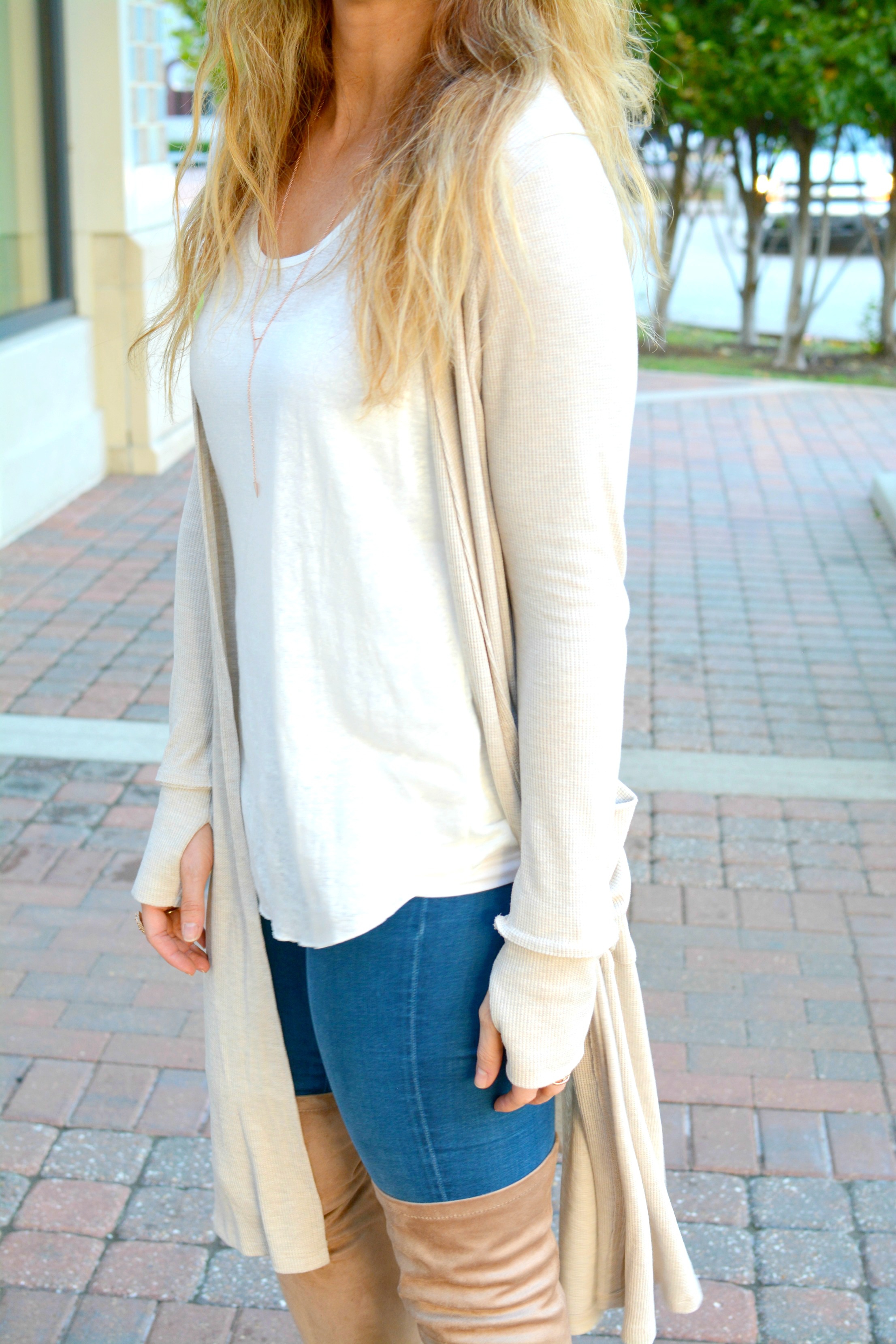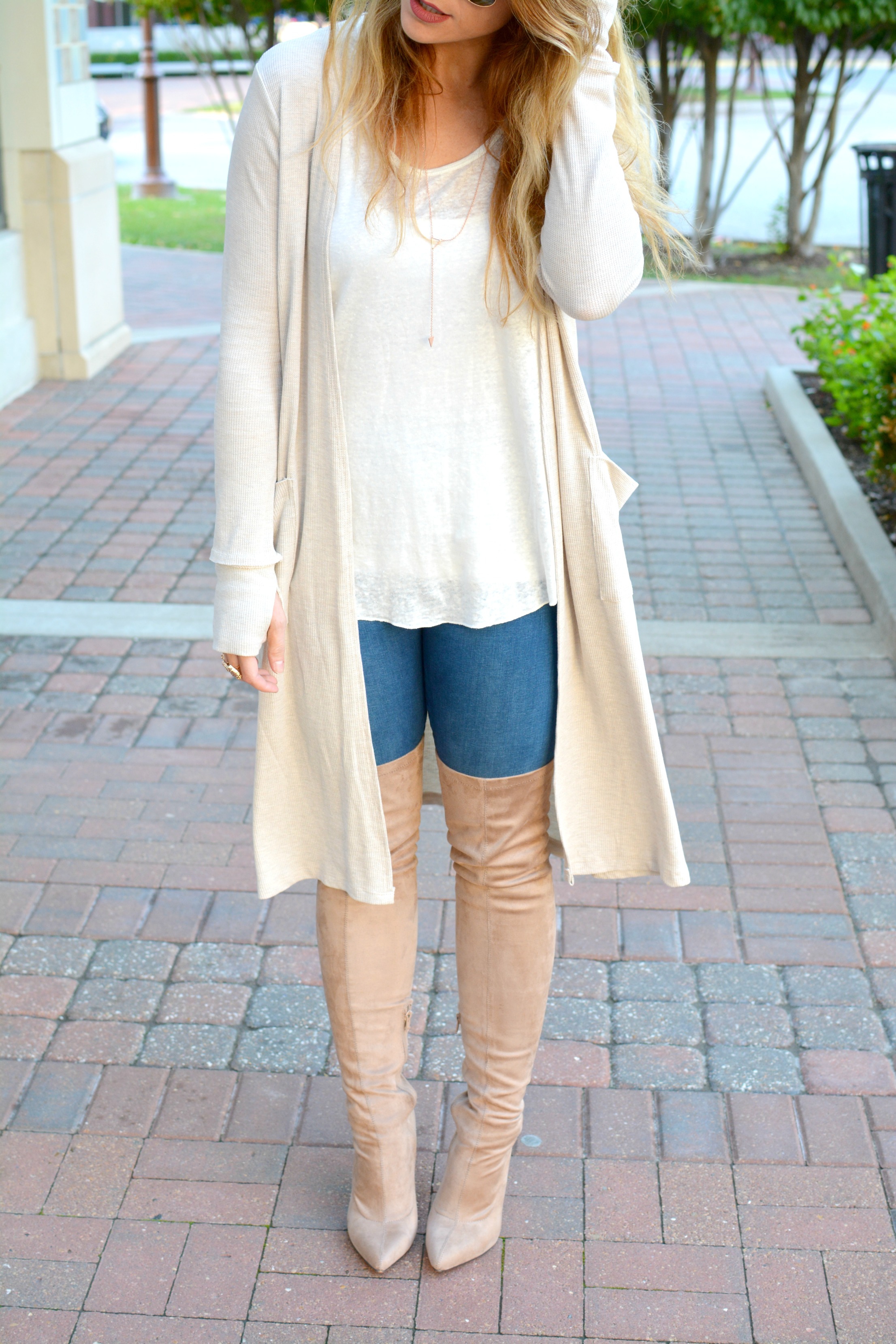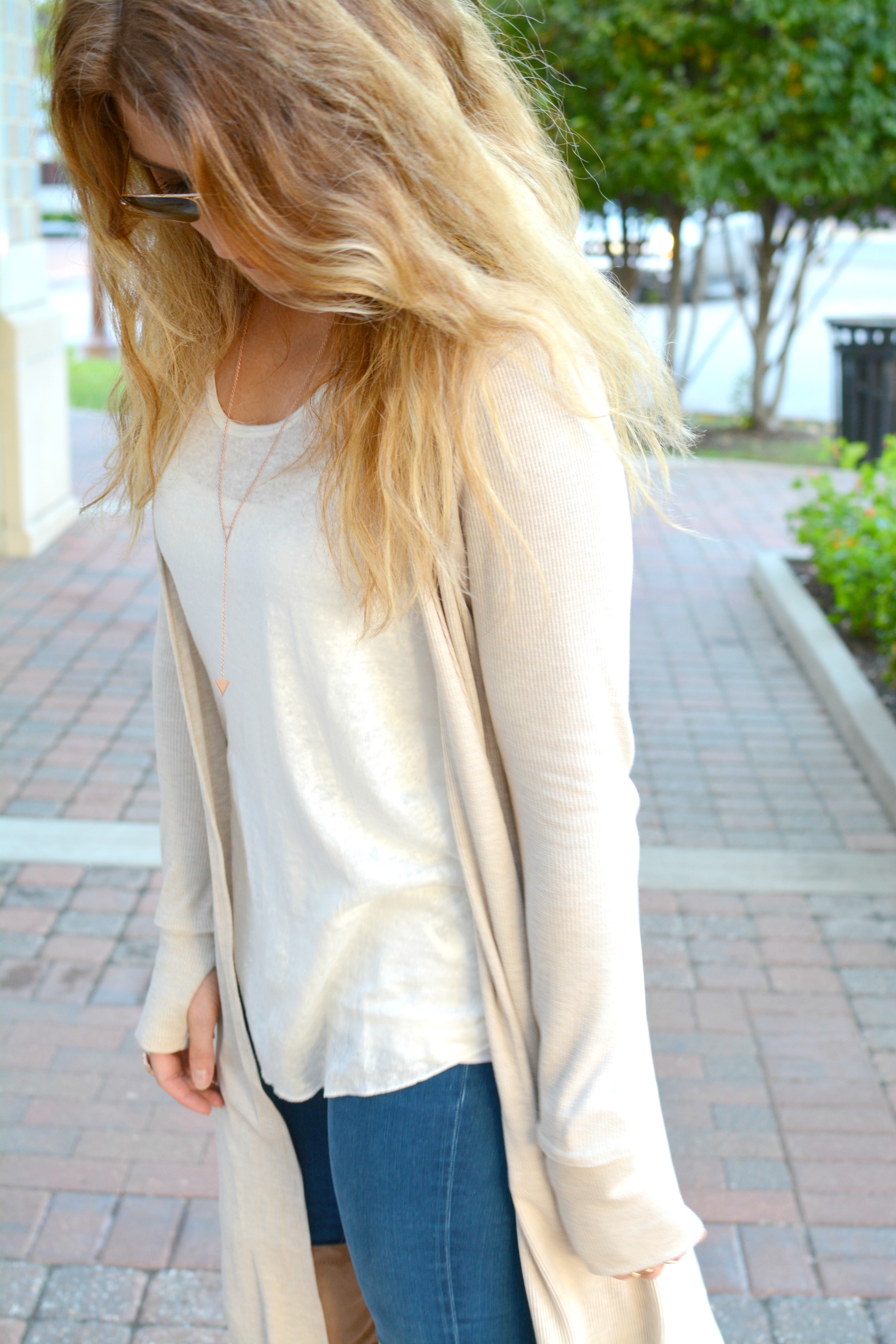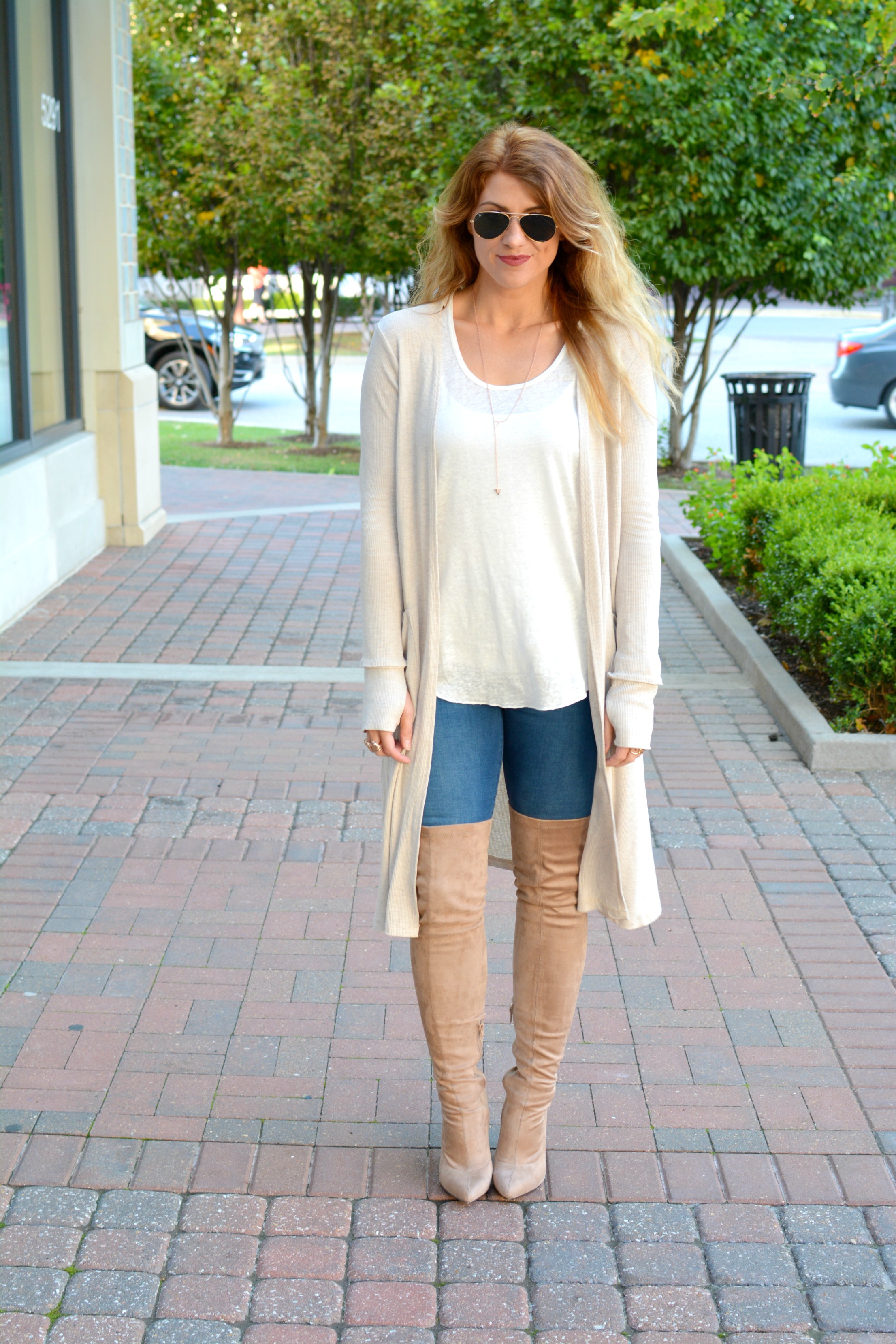 Shop the look:

This won't be the last you'll be seeing of this beige long cardigan. It works dressed up and down (think flat boots and leggings), as weekend-wear or at the office (with skinny trousers and pumps). Seriously, my long cardigan obsession is just beginning.
Linking up with Beauty By Miss L, Style Elixir, Elegantly Dressed and Stylish, Her Heartland Soul, Walking in Memphis in High Heels + The Fashion Canvas, I Do DeClaire, Two Peas in a Blog, Garay Treasures, Style Nudge, Myriad Musings, Shopping My Closet, Posh Classy Mom, Sydney Fashion Hunter, Get Your Pretty On, Rosy Outlook + Seeking Sunshine, Pumps and Push Ups, and The Pleated Poppy.