In my defense, this is a dress. You just can't tell from the straight up front when the high-low hem isn't visible, and then it just looks like I left the house and forgot my pants. (Especially when you're standing next to a couple dudes in jeans and a bunch of your blogger pals wearing legit-length outfits.) Yeah, whatever. Y'all know I needed to show up in something at least a little ridiculous for KCFW, right?
This suede number was too good to pass up: gorgeous camel color, some nice slouch to combat that it was pretty damn short in the front, and heavy enough that it hung really nicely + didn't wrinkle a bit (despite being packed with my other bloggers in arms like fashionable sardines on the front row). The best bit? The dress is from H&M and was $60. Sold! Easy dressing from there on out: berry block-heel pumps (also H&M!), some lovely Pandora studs, and a killer marble-esque necklace from my good friends at Kendra Scott.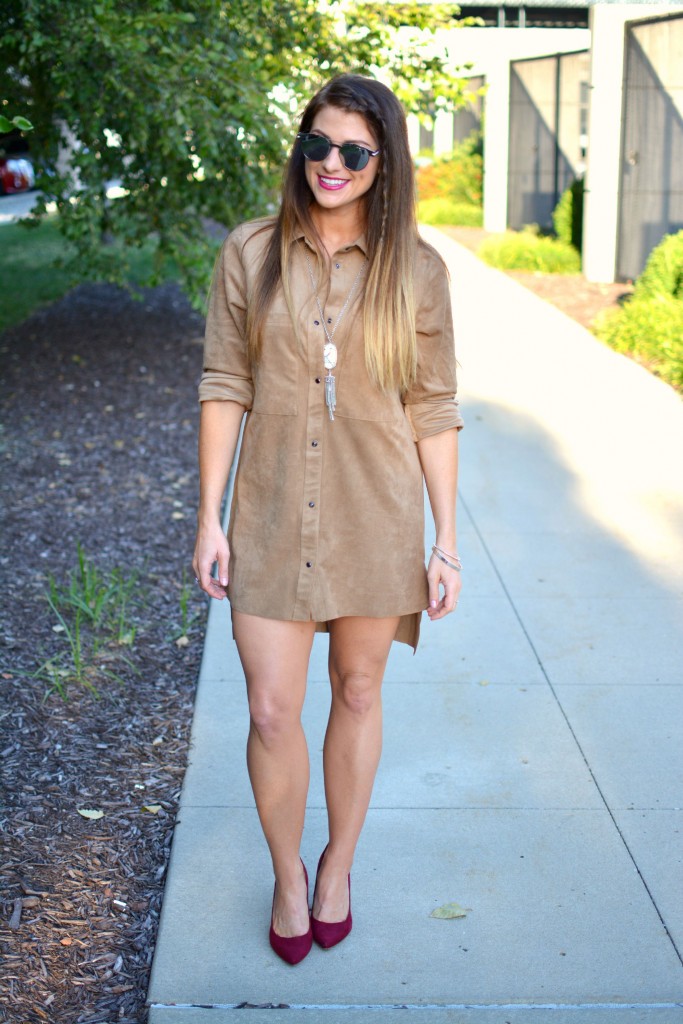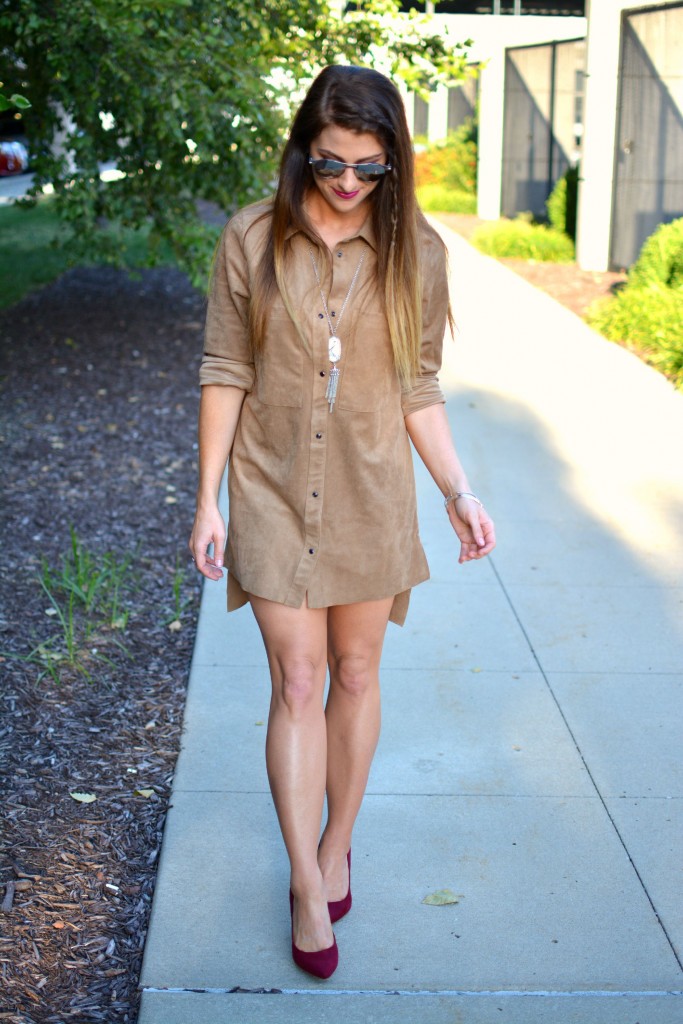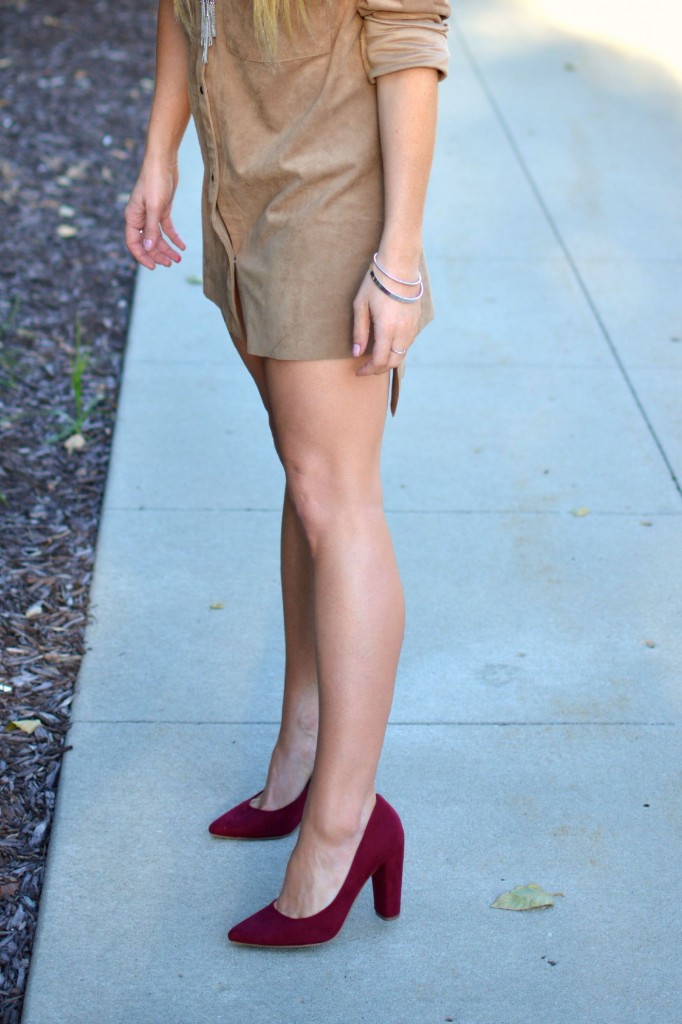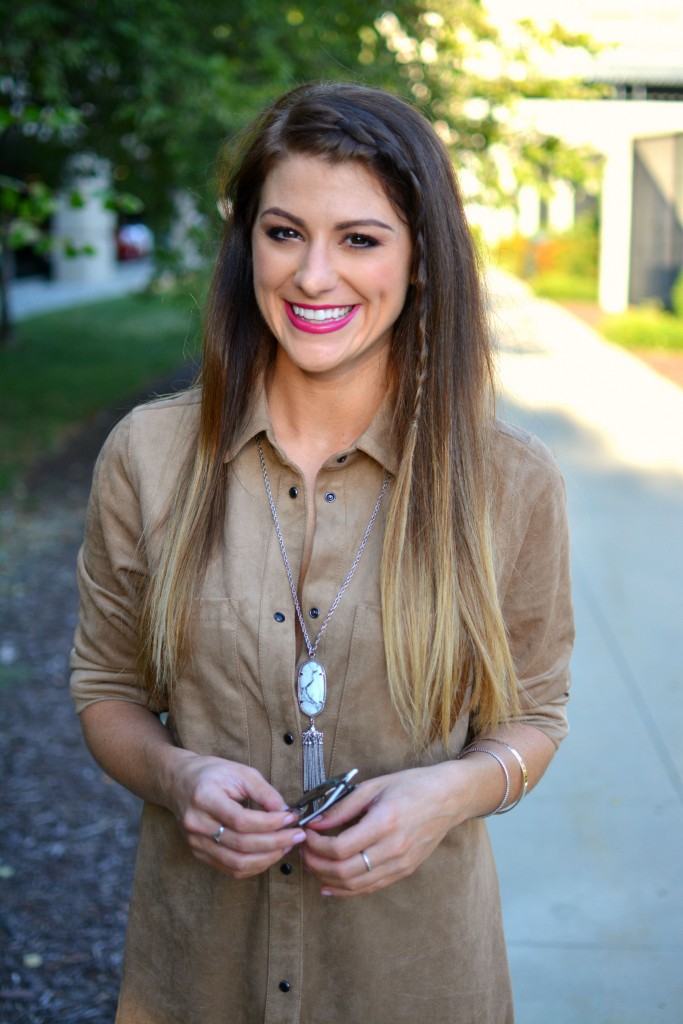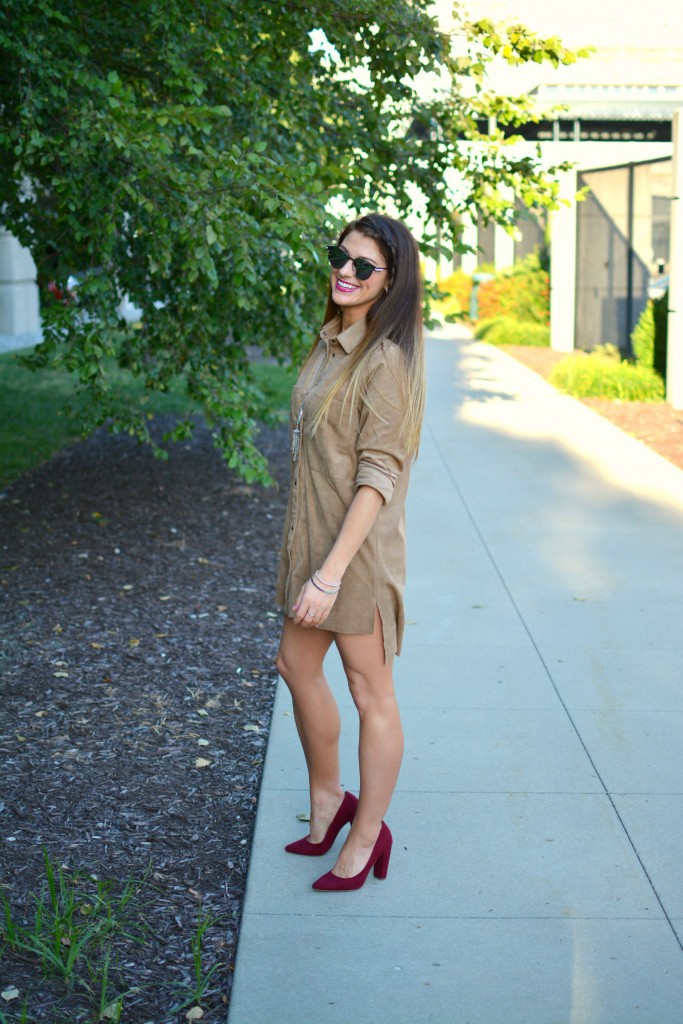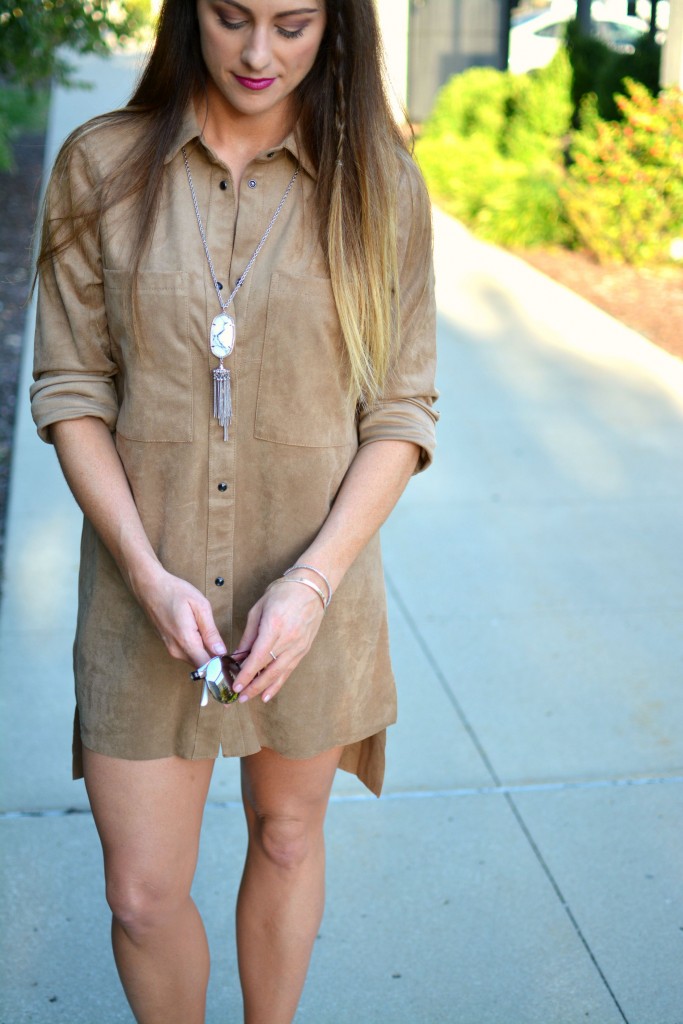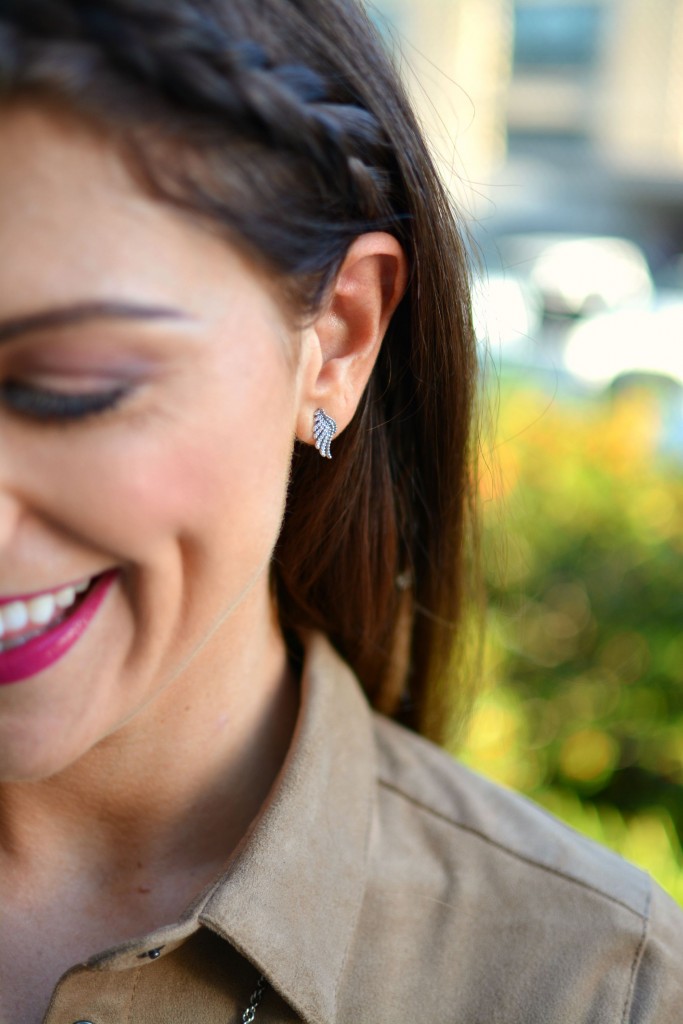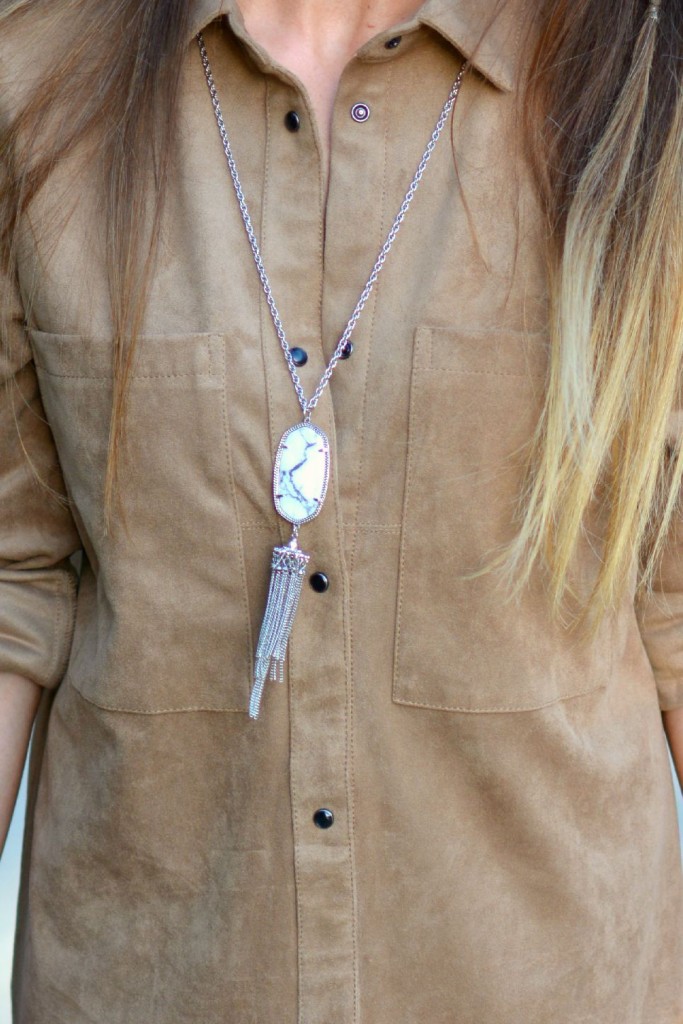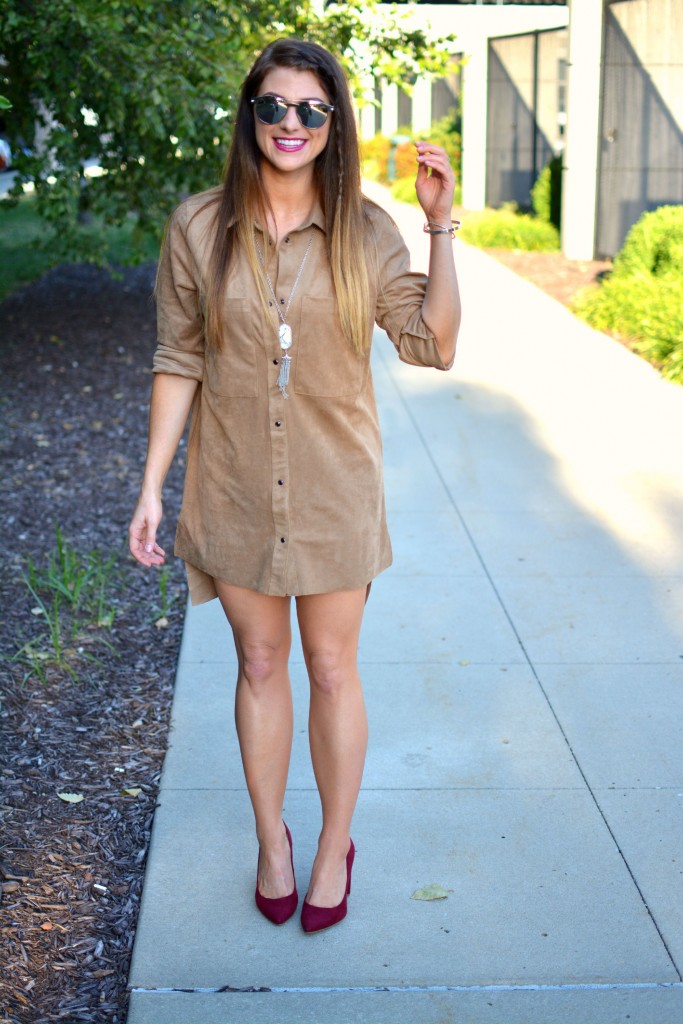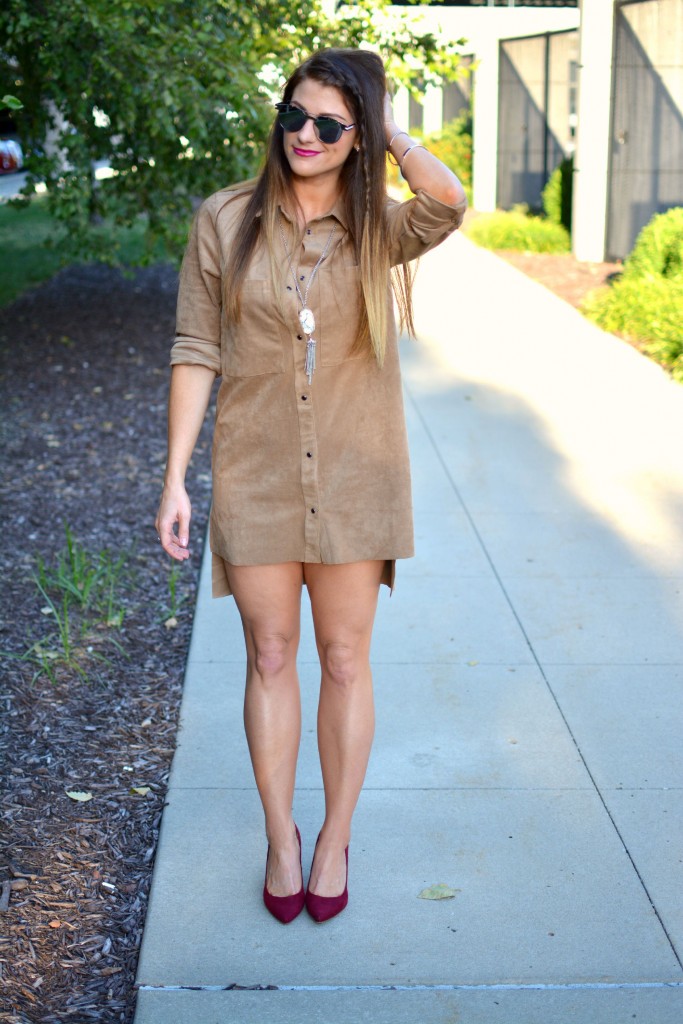 Shop the look:

Kansas City Fashion Week: Saturday Night at Union Station
The last night of KCFW for spring + summer 2016 did not disappoint. From ladylike prints + structure at Heidi Herrman to inspired and downright sexy designs at Lucia's Sarto, I found myself ooh-ing and ahh-ing more often than not. The closer for Saturday night? Alicia Janesko, in collaboration with her sister, Jennifer (of Janesko and maker of the lovely bar pendant you've seen me in here and here), put on an amazing show with some of the most beautiful + decadent caftans I've ever seen.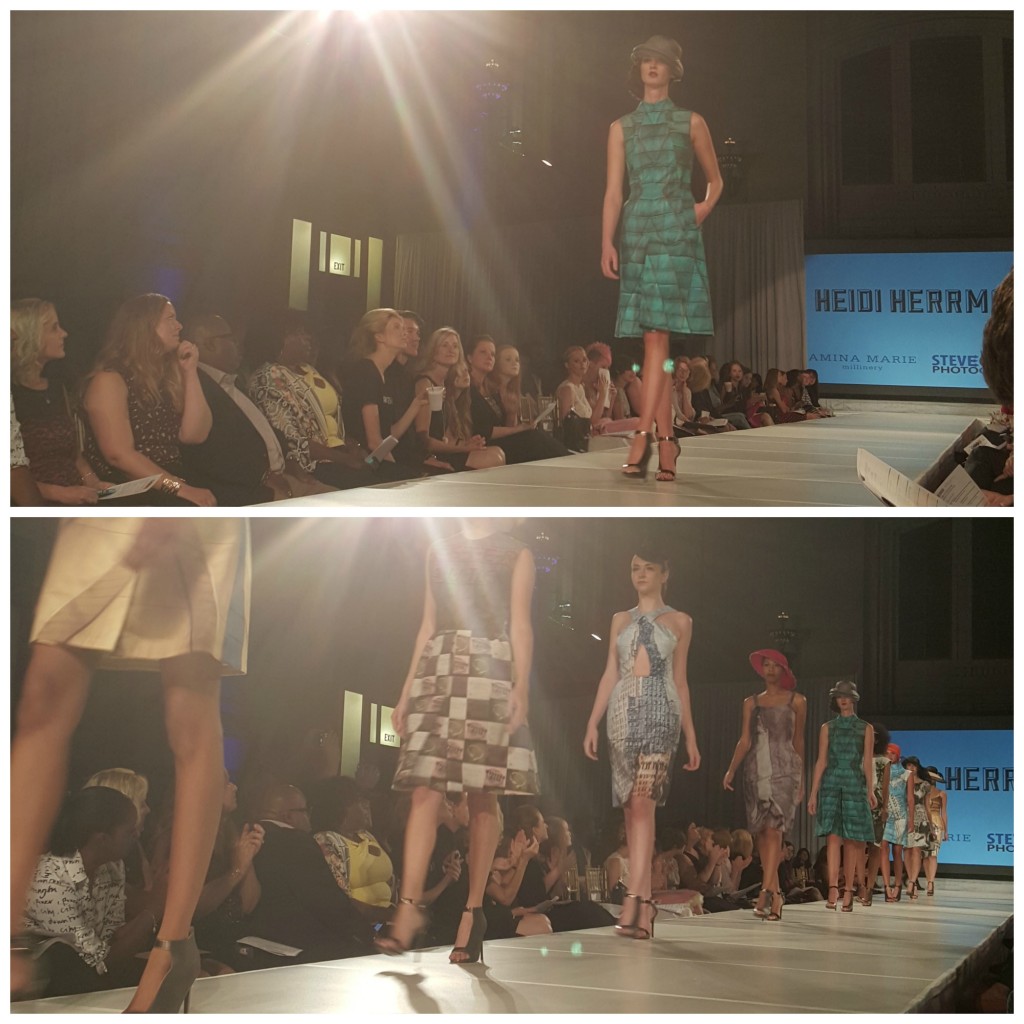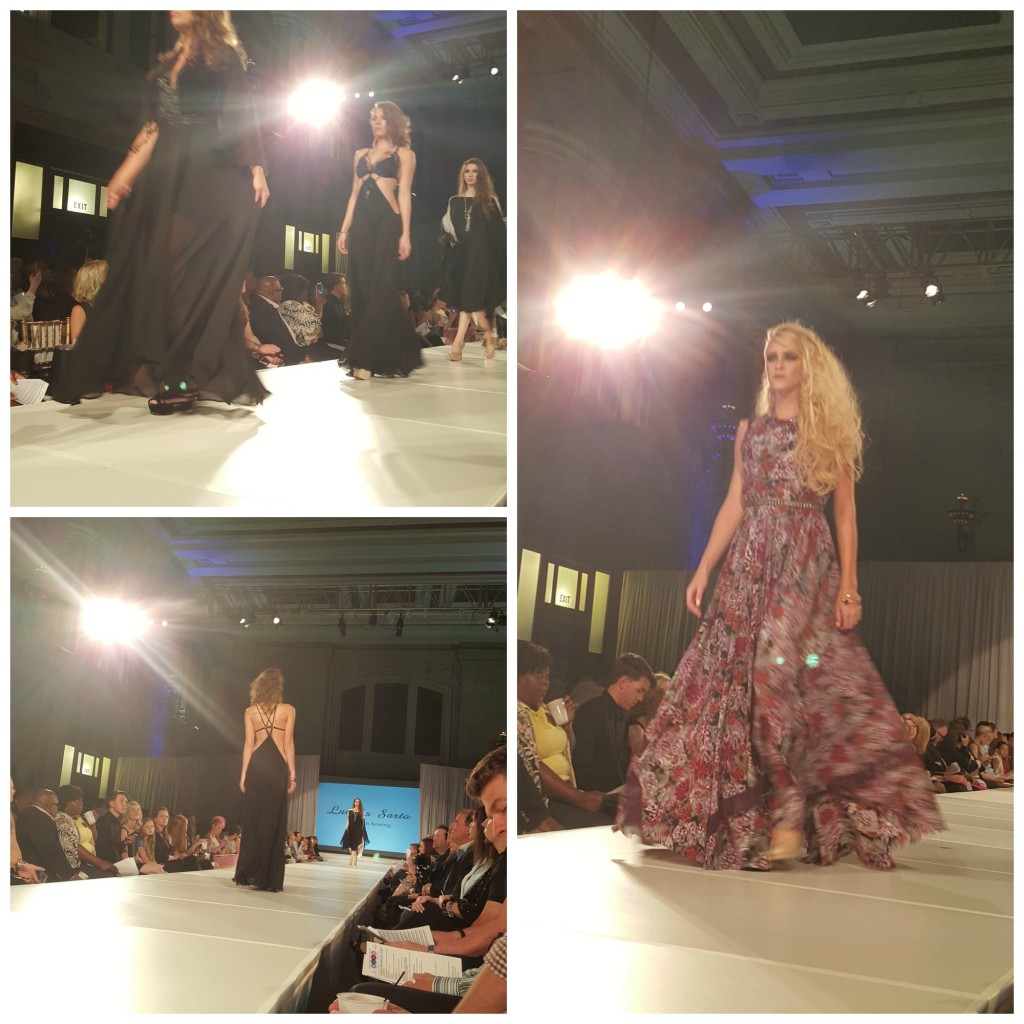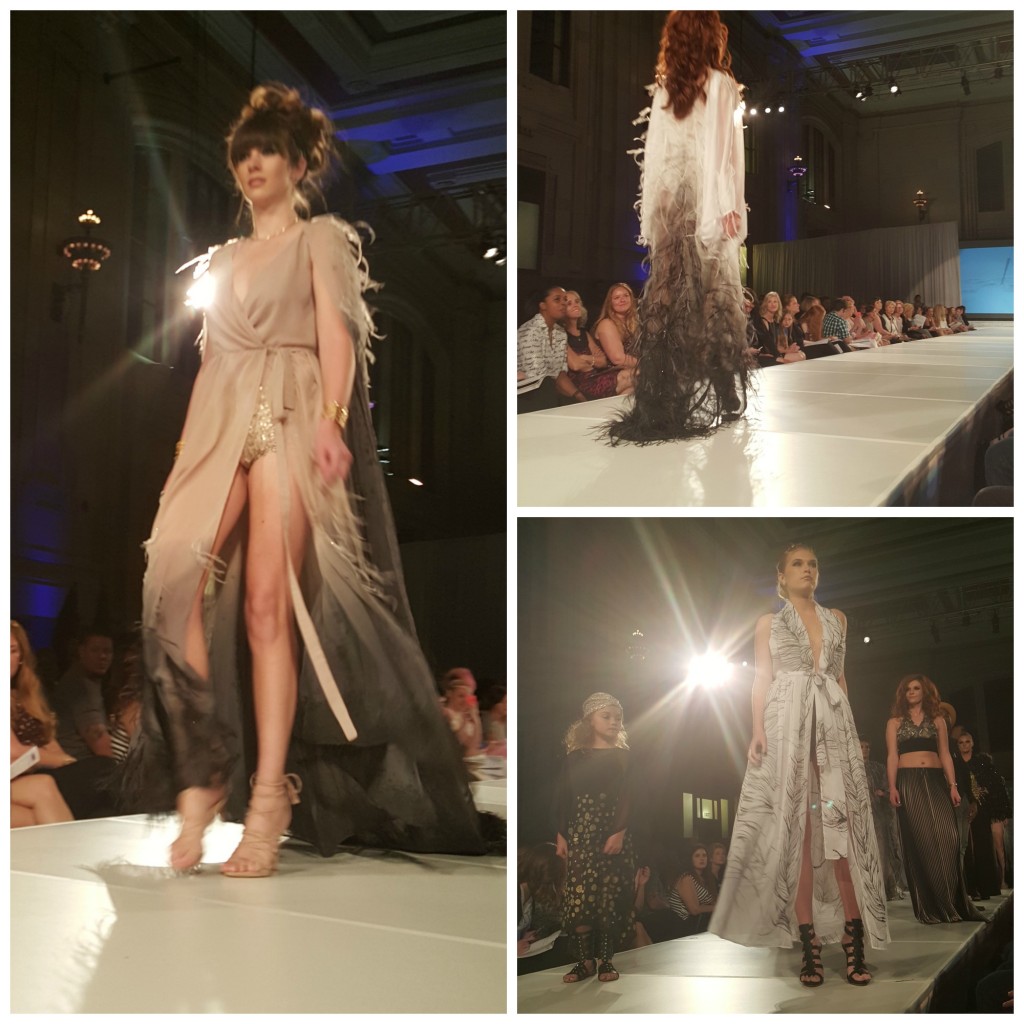 Kansas City Fashion Week was a ton of fun. I'm so happy I got to attend the incredible shows this year; there was so much talent to be inspired by. Thanks to the KCFW team for having me as an ambassador, and congrats on another successful season!
Psst, if you saw this Instagram post from Friday or at all interested in watching me talk fashion for 3 minutes, I did another segment with the lovely folks at Better Kansas City last week. You can watch it below. I didn't pass out and/or curse on live TV, so I consider it a personal win. 😉
Linking up with Beauty By Miss L, Style Elixir, Elegantly Dressed and Stylish, Her Heartland Soul, Walking in Memphis in High Heels + The Fashion Canvas, I Do DeClaire, Style Nudge, Mama and More, Sew Crafty Angel, Color and Grace, Shopping My Closet, Pumps and Push Ups, The Mummy Chronicles, and The Pleated Poppy.