I wanted something with a little grit for my second round of Kansas City Fashion Week shows. I'm way partial to the military trend because it incorporates two of my favorite things: olive green and tough elements. No girly giggles with this look; it's all Neo from The Matrix meets 90s club kid, all wrapped in a military shell. The statement piece is definitely this ASOS sleeveless peacoat, a killer addition to my fall closet. It gives even more edge to a lace-up bodysuit and my go-to black jeans from Madewell. Final touches: more olive green with a pair of leather + snake skin booties (talk about a super stiletto!), a brass knuckle-esque ring, and bold black Kendra Scott earrings.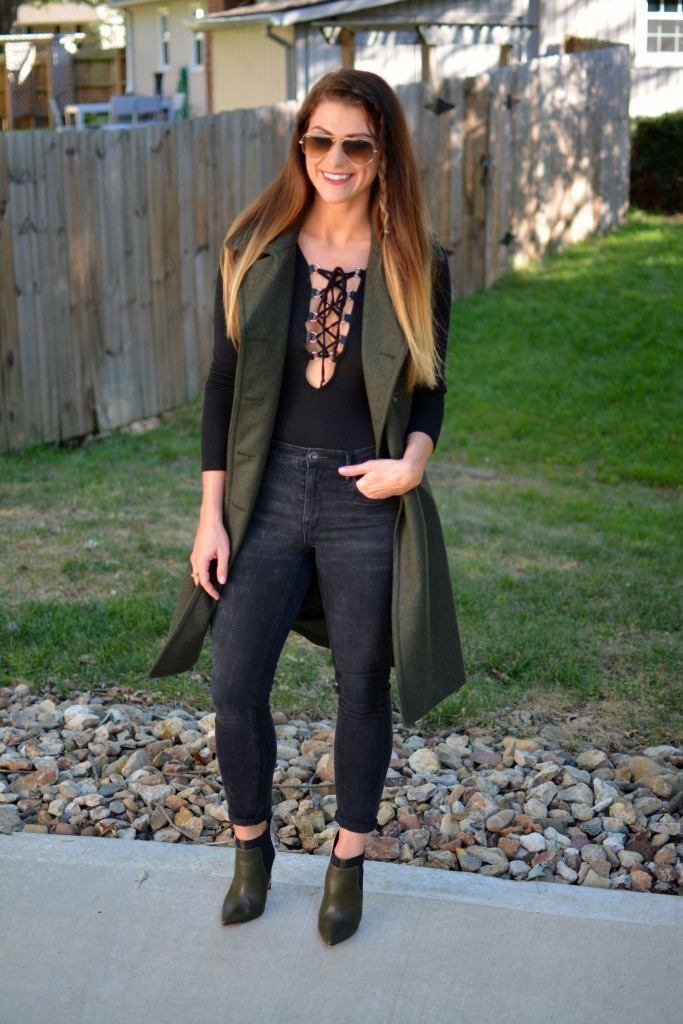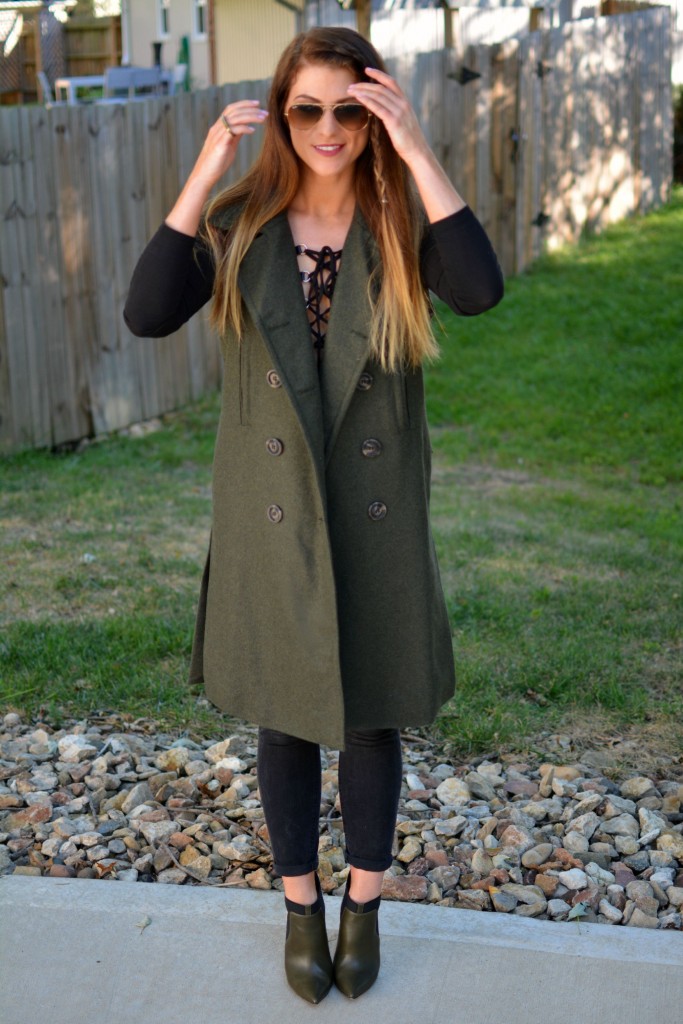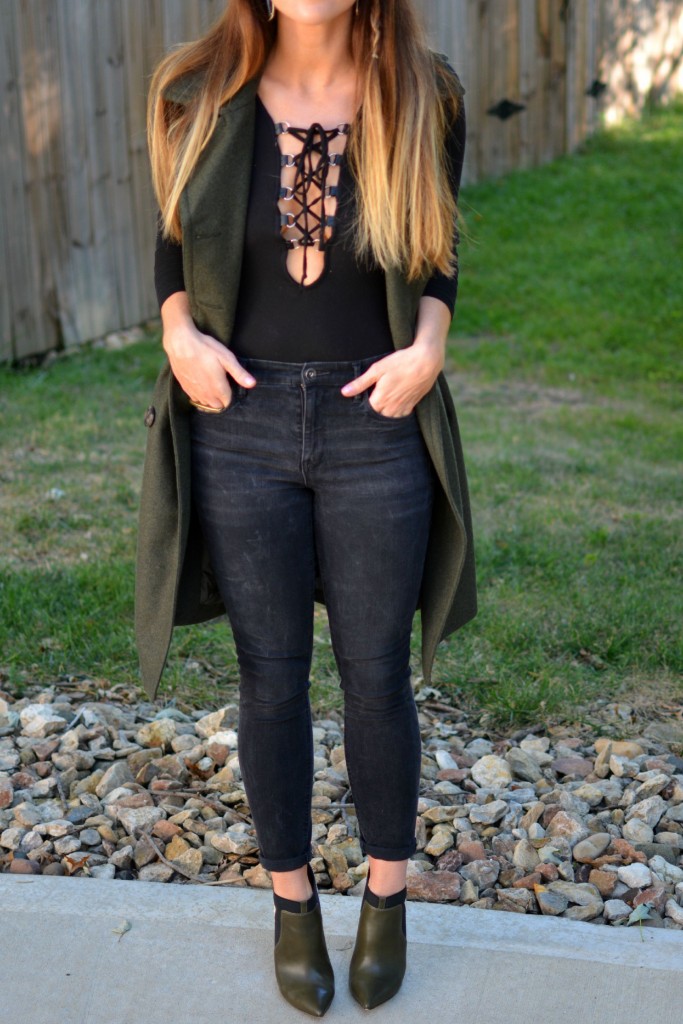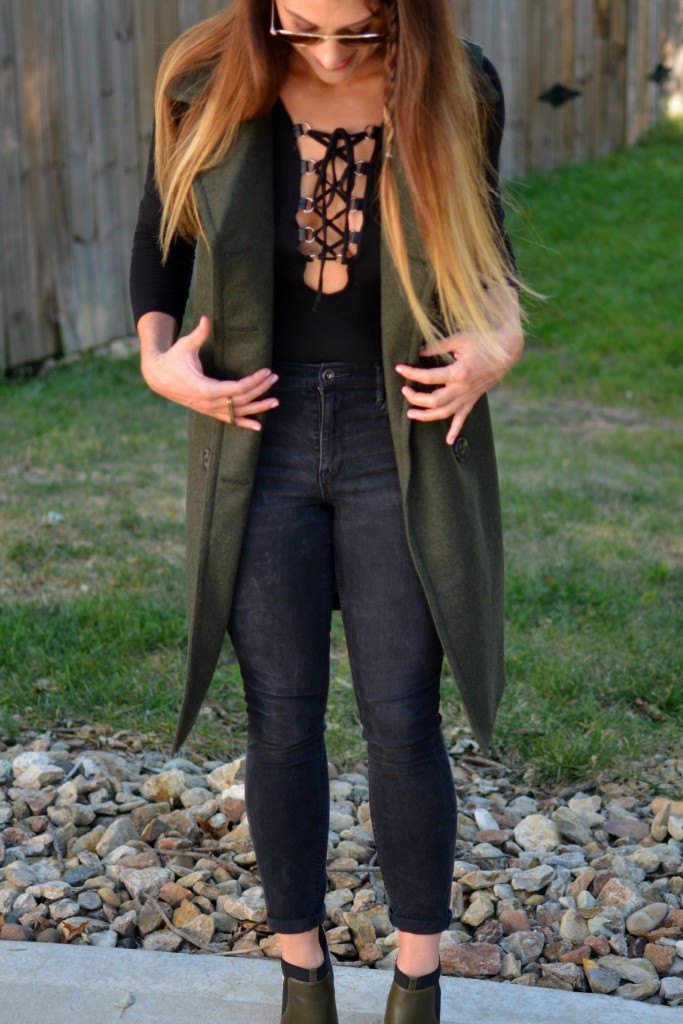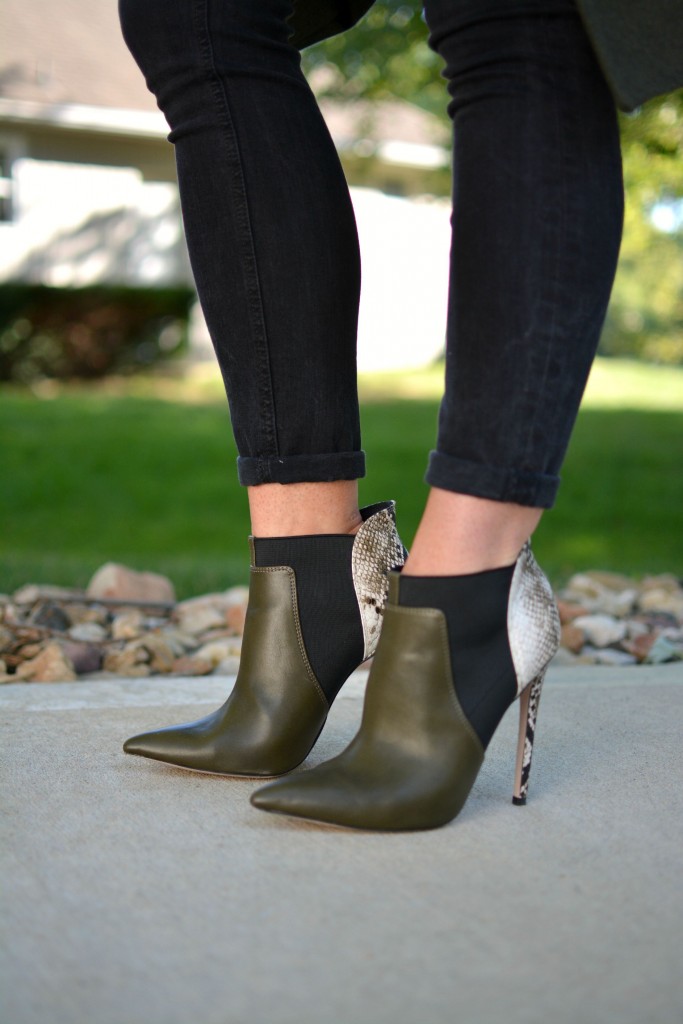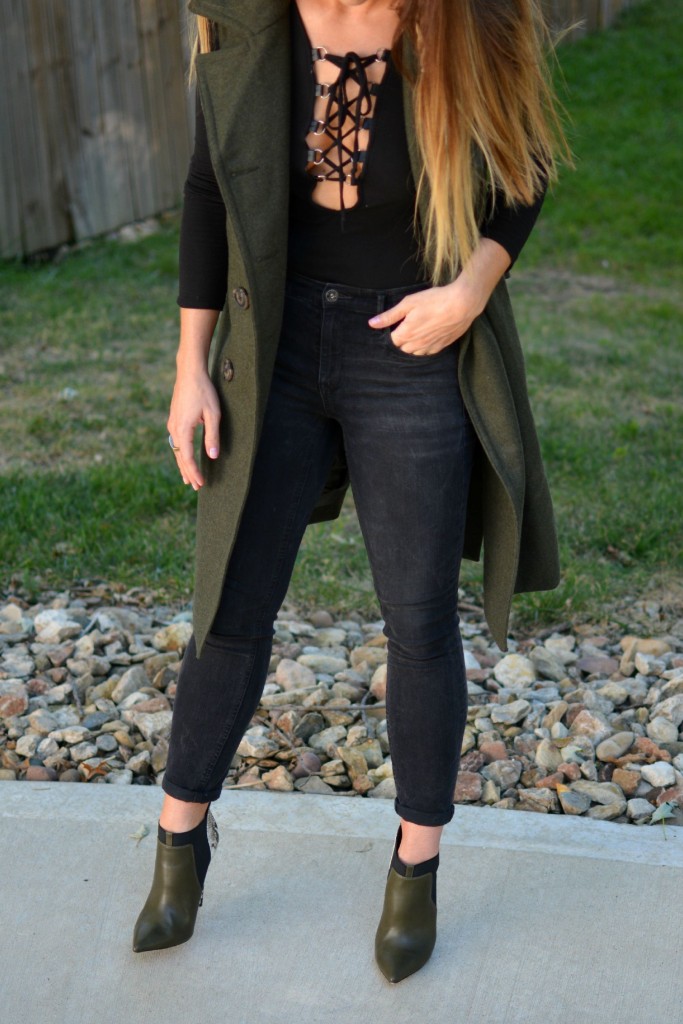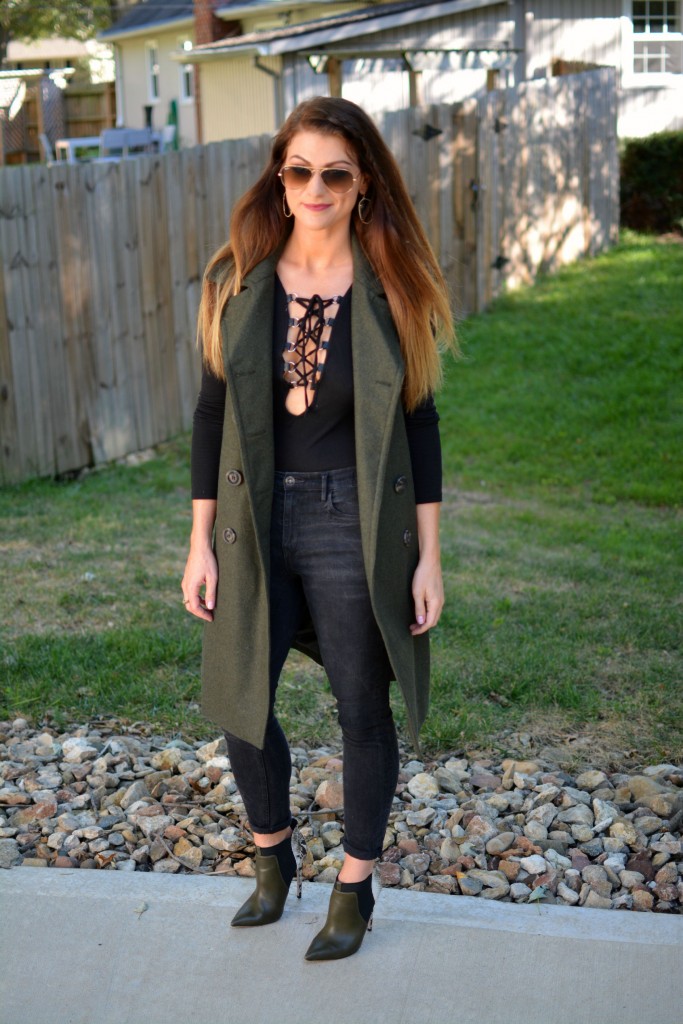 Shop the look:

Kansas City Fashion Week: Friday Night at Union Station
The Friday night round of shows at Union Station didn't disappoint. I was super impressed with Molly Elizabeth designs: all black and white with some a cool blend of sporty and feminine. Plus: thigh chains!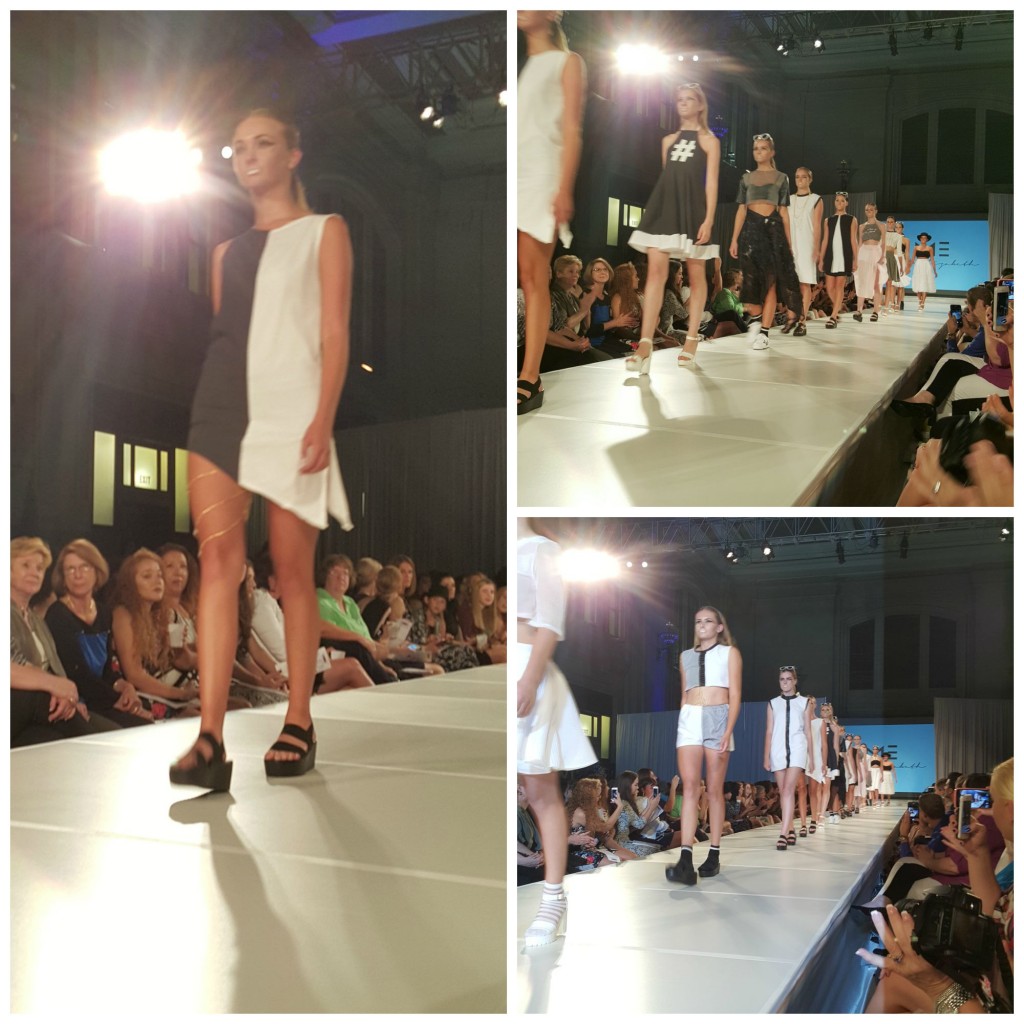 Davi was another favorite; super wearable, flirty, and lots of coral + navy (you guys know I'm down for coral, always). An orange tie dye dress from Fabrikate Designs caught my eye, and the sheer caftan from Jenna Sea was gorgeous.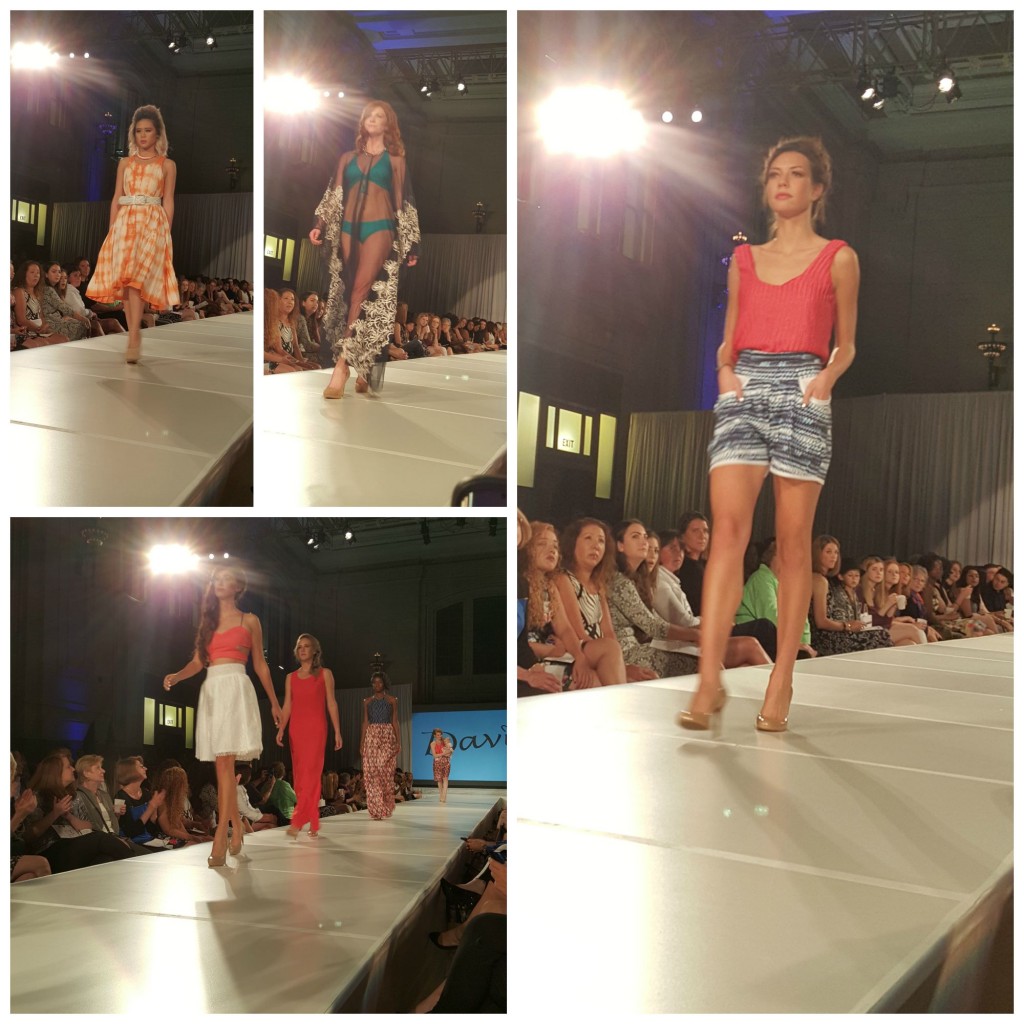 A designer challenge was a fun part of the show: each designer entered a look into the contest for the audience to vote on. The winner? This piece of artwork from Lucia's Sarto. Seriously, how amazing is it? I have no idea where I'd ever wear it (or how I would sit down), but I need it.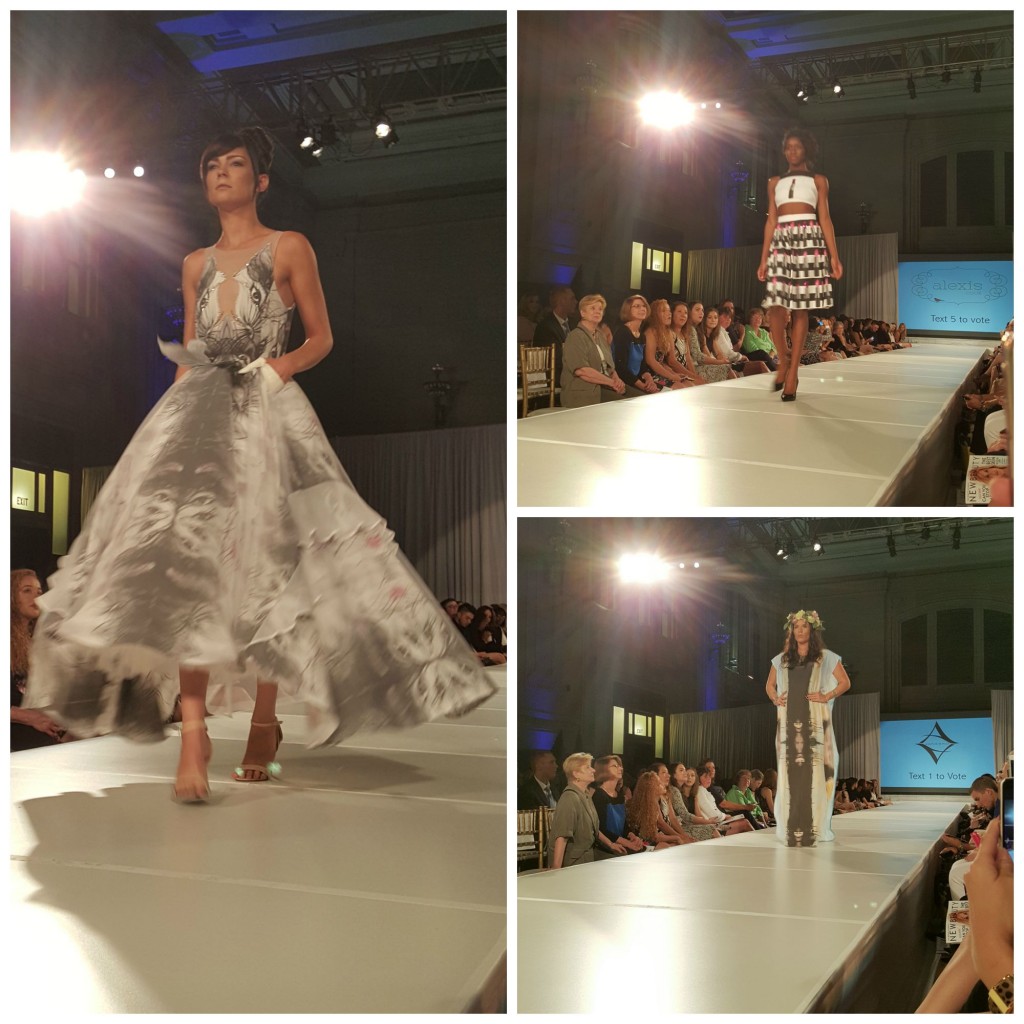 KCFW veteran Lauren Bander sent out a really cool collection; I was totally smitten over the solid-colored dresses. Simple, easy, and they moved so well. The final show of the night came from Project Runway contestant Joshua Christensen, who balanced his set with futuristic pieces for men + women.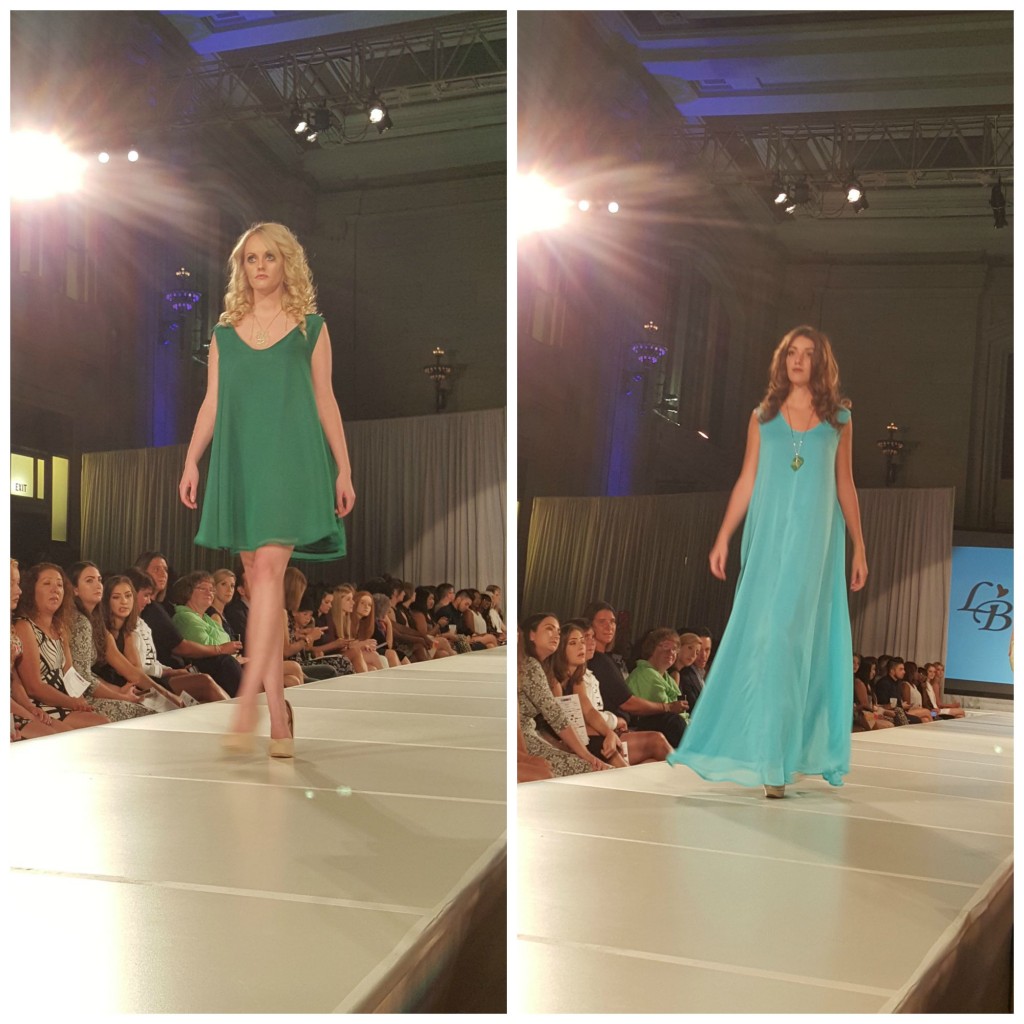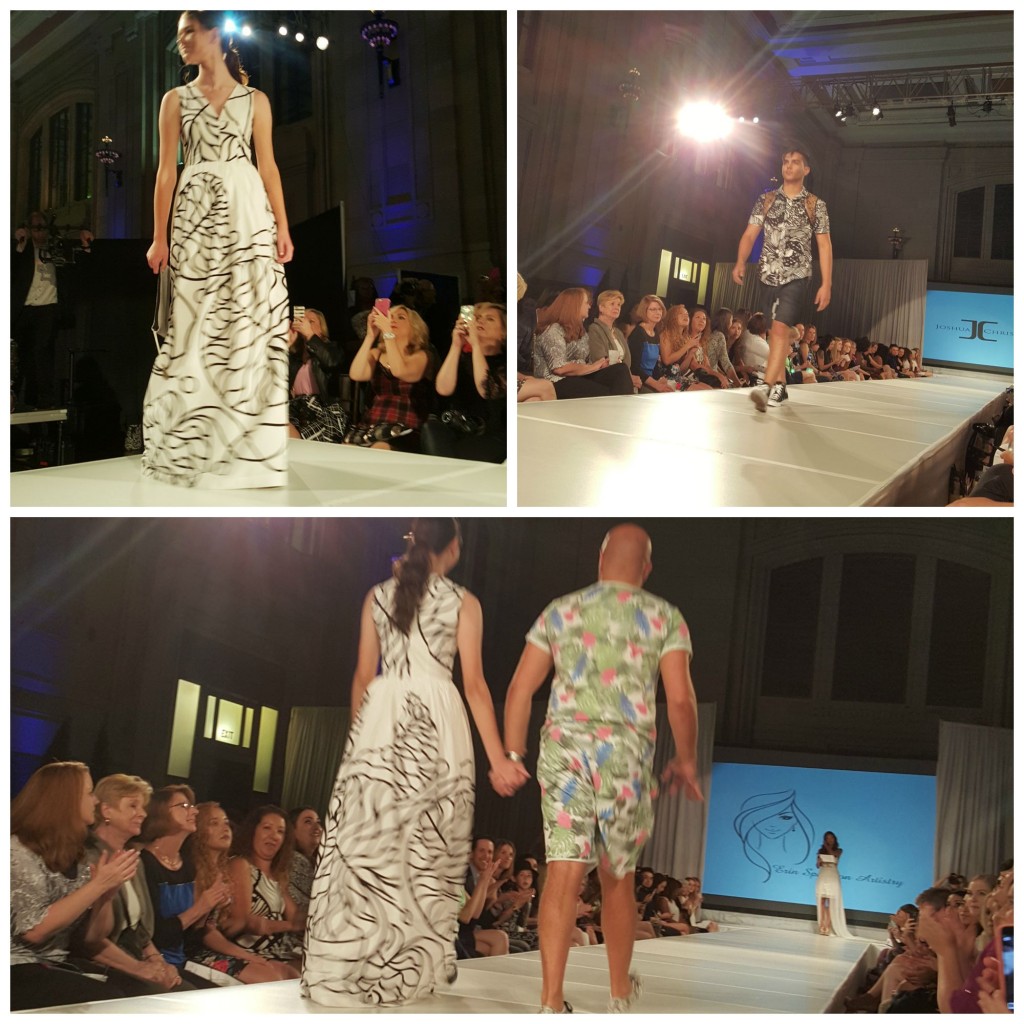 Such a fun round! The KCFW coverage continues next week with my rundown of Saturday night at Union Station.
Linking up with My Girlish Whims, Stylin in St. Louis, Doused in Pink + Curly Crafty Mom, Mix & Match Fashion, Chic Street Style, The Penniless Socialite + The Tiny Heart, The Red Closet Diary, Happiness at Mid Life, Life of Malones + East Coast Chic, VMG206, Birdie Shoots, Adri Lately + Jeans and a Teacup, Style Elixir, The Fashionista Momma, More Pieces of Me + Sincerely Jenna Marie, Michelle's Pa(i)ge + Northwest Blonde, and Pink Sole + Cha Cha The Fashion Genius.