Sweaters, gimme all the sweaters. I pulled out this cropped + printed number (last seen as part of a set a few seasons back for KCFW) and matched it with a pair of seriously high-waisted denim (a jegging, technically). These puppies look tight, but they've got a ton of stretch. They hold you in (bonus!) but still move + give where necessary. Those notorious snake skin pumps kept the neutral vibe going while introducing another print to the outfit, which I wore for a segment on KCTV5's Better Kansas City morning show last week. (I posted the clip on Tuesday, in case you missed it.)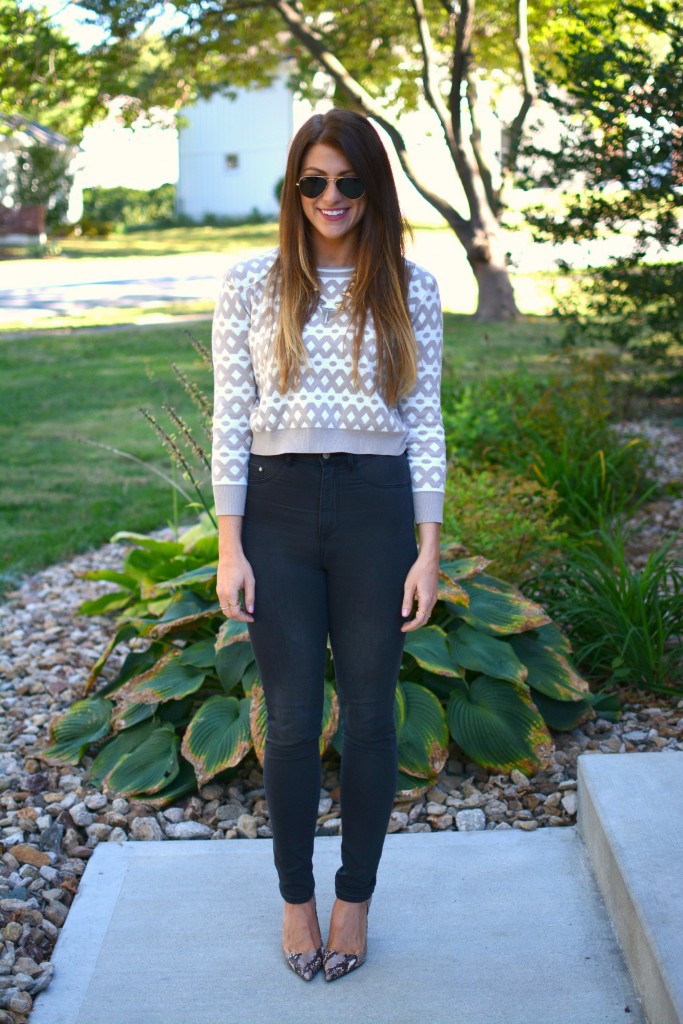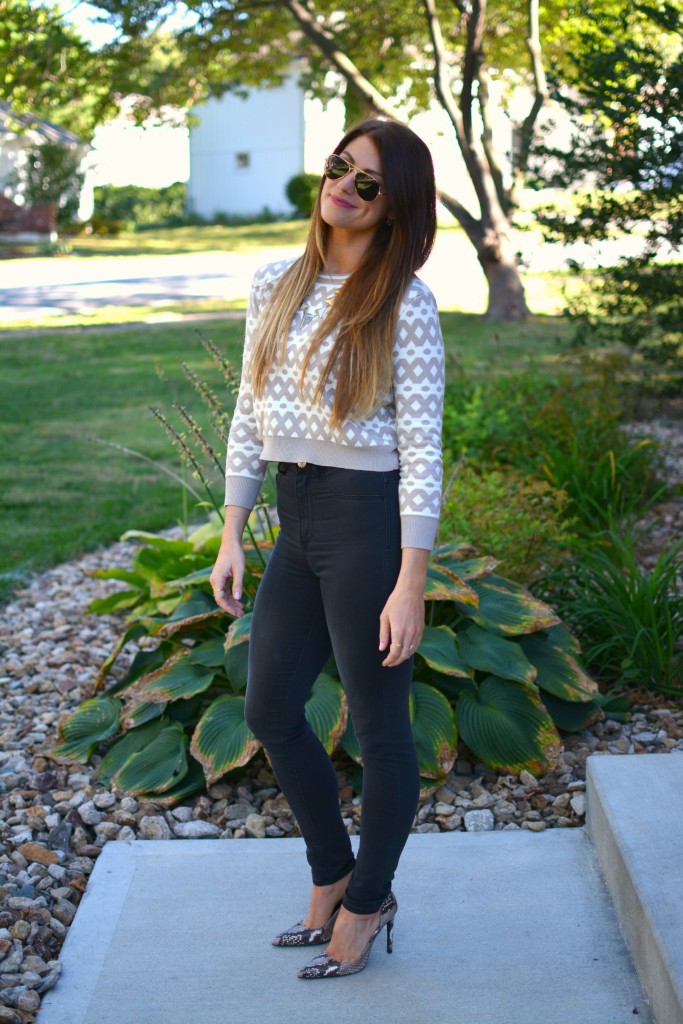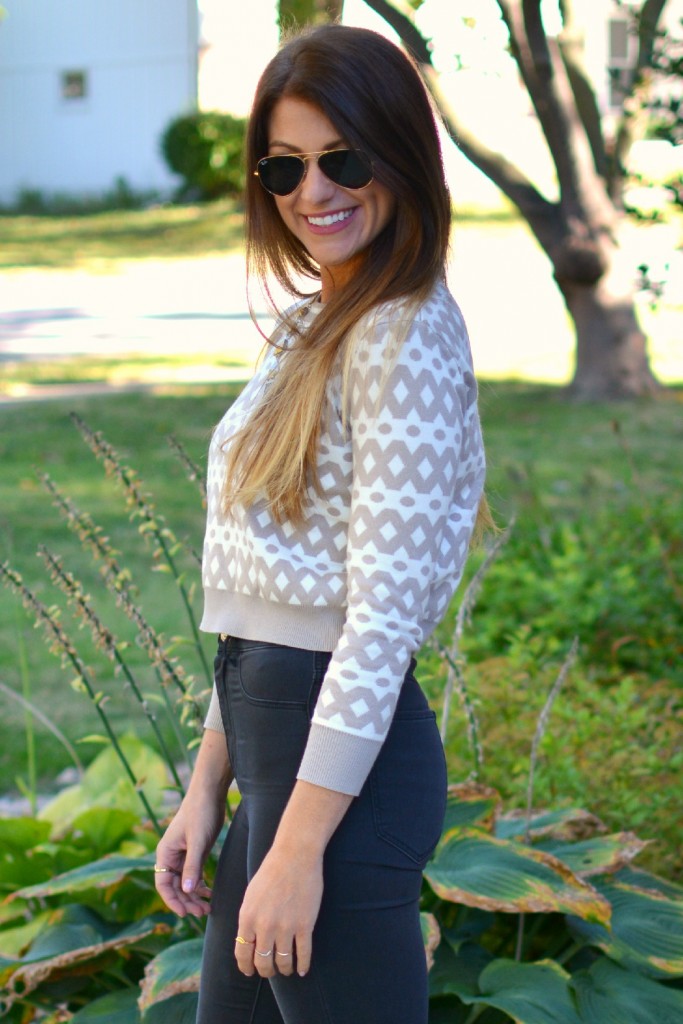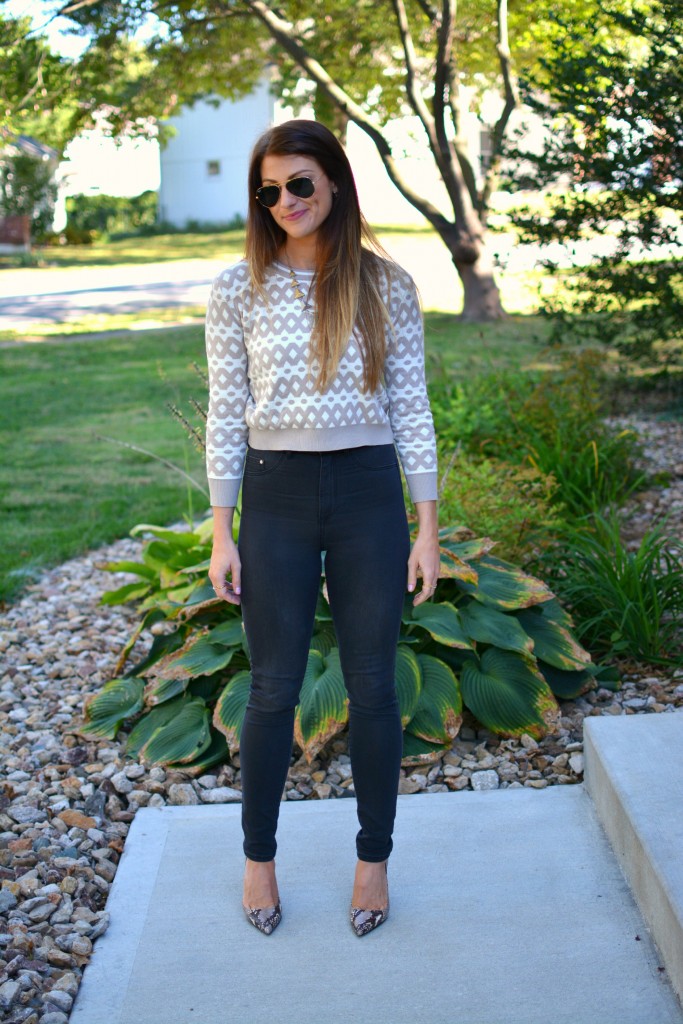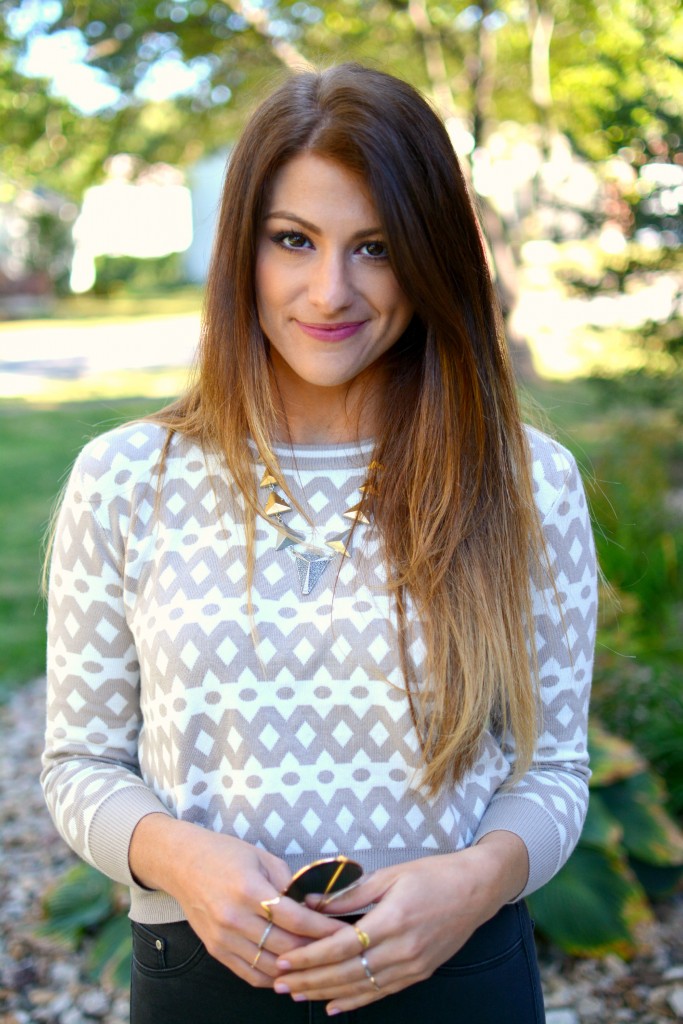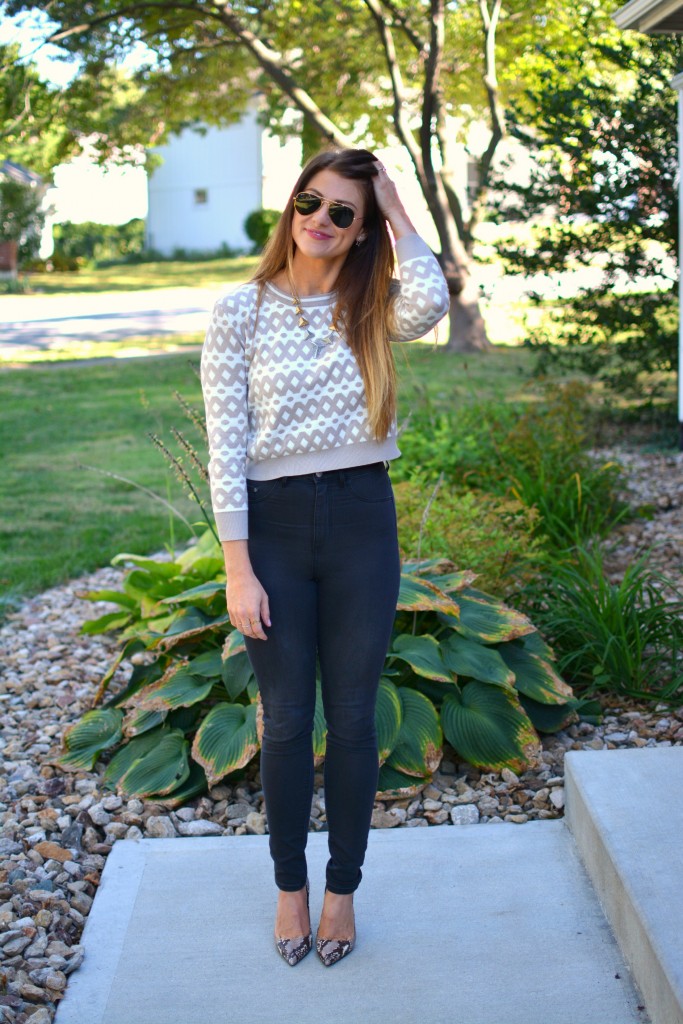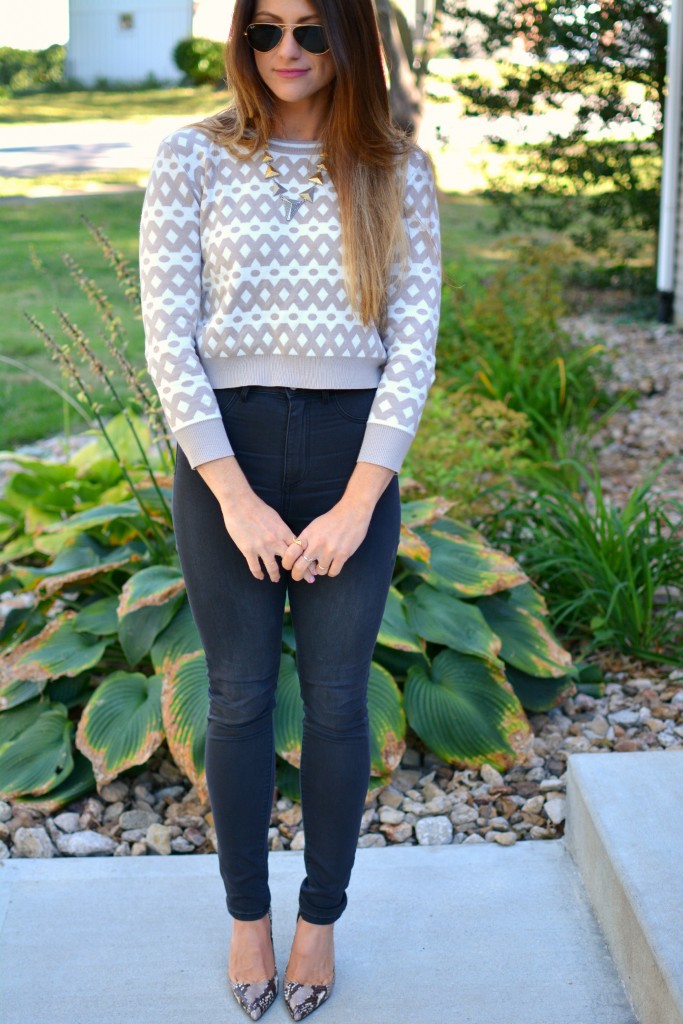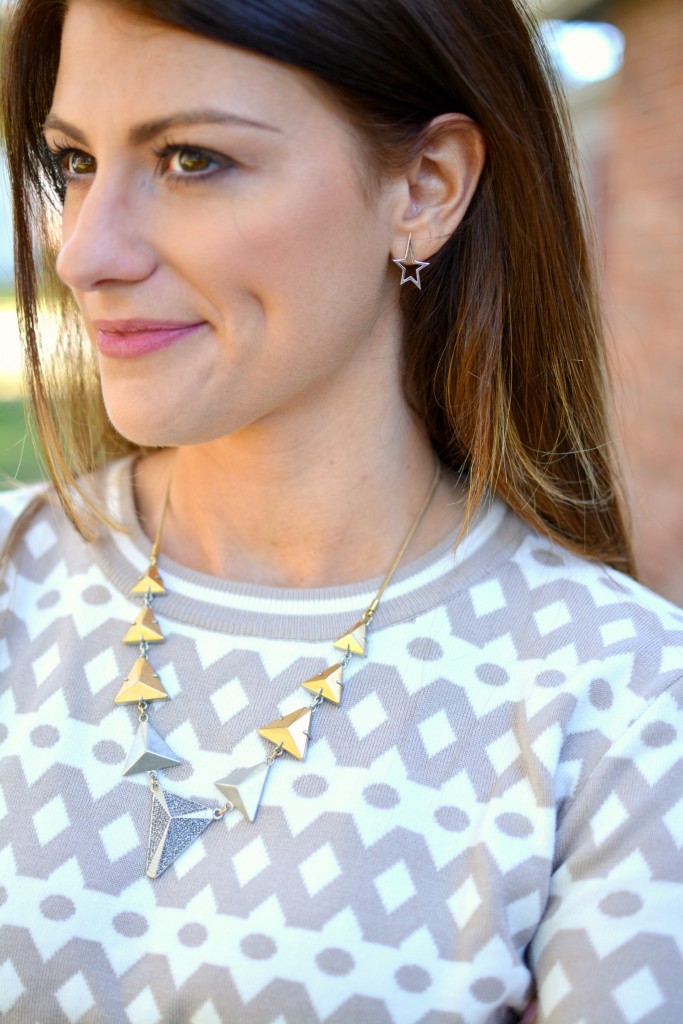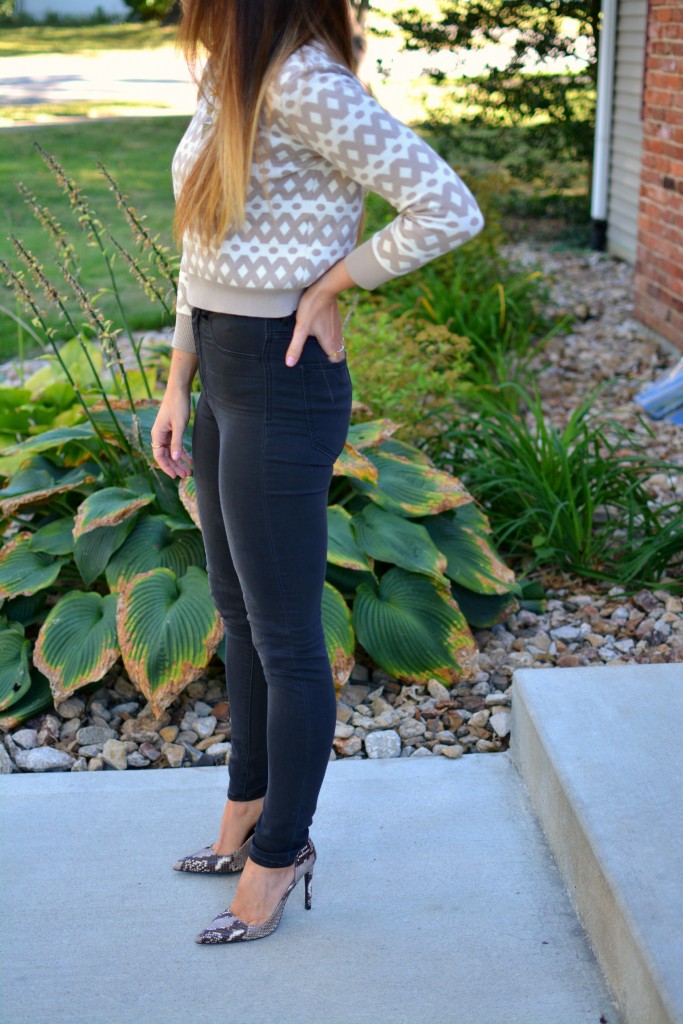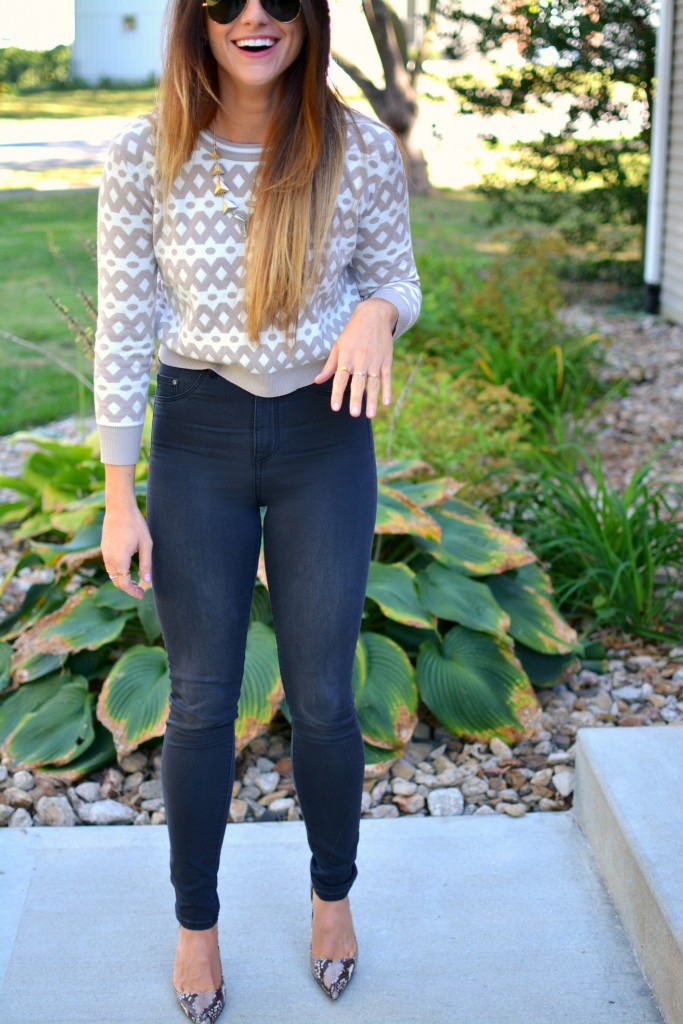 Shop the look:

I was digging the retro look of the cropped top with the super high waist; it felt a little different than your standard jeans-and-a-sweater fall jam. But you can wear high-waisted jeans and not broadcast the fact they're high-waisted, by the way. Pull on a longer tunic or tee, and you've got all the benefits of a high waist without going full-stop 70s.
Linking up with My Girlish Whims, Stylin in St. Louis, Doused in Pink + Curly Crafty Mom, Mix & Match Fashion, Chic Street Style, The Penniless Socialite + The Tiny Heart, The Red Closet Diary, Happiness at Mid Life, Life of Malones + East Coast Chic, VMG206, Birdie Shoots, Adri Lately + Jeans and a Teacup,  A Pocketful of Polka Dots, Style Elixir, The Fashionista Momma, More Pieces of Me + Sincerely Jenna Marie, Michelle's Pa(i)ge + Northwest Blonde, and Pink Sole + Cha Cha The Fashion Genius.