Patent leather boots for a tough twist.
I'm back in the space boots, aka these amazing patent leather boots my Public Desire family sent over last month. This time I'm wearing them with basic ankle-length denim and a bell-sleeved black blouse for a tougher look. I grabbed an old statement necklace to add a little punch– and when I say this is piece old, I'm not kidding. Please look at this amazing throwback blog post from 2013 (holy time warp). Ahhh, the old days when I used to shoot outfit posts in my dressing room with a point and shoot digital camera on a tripod.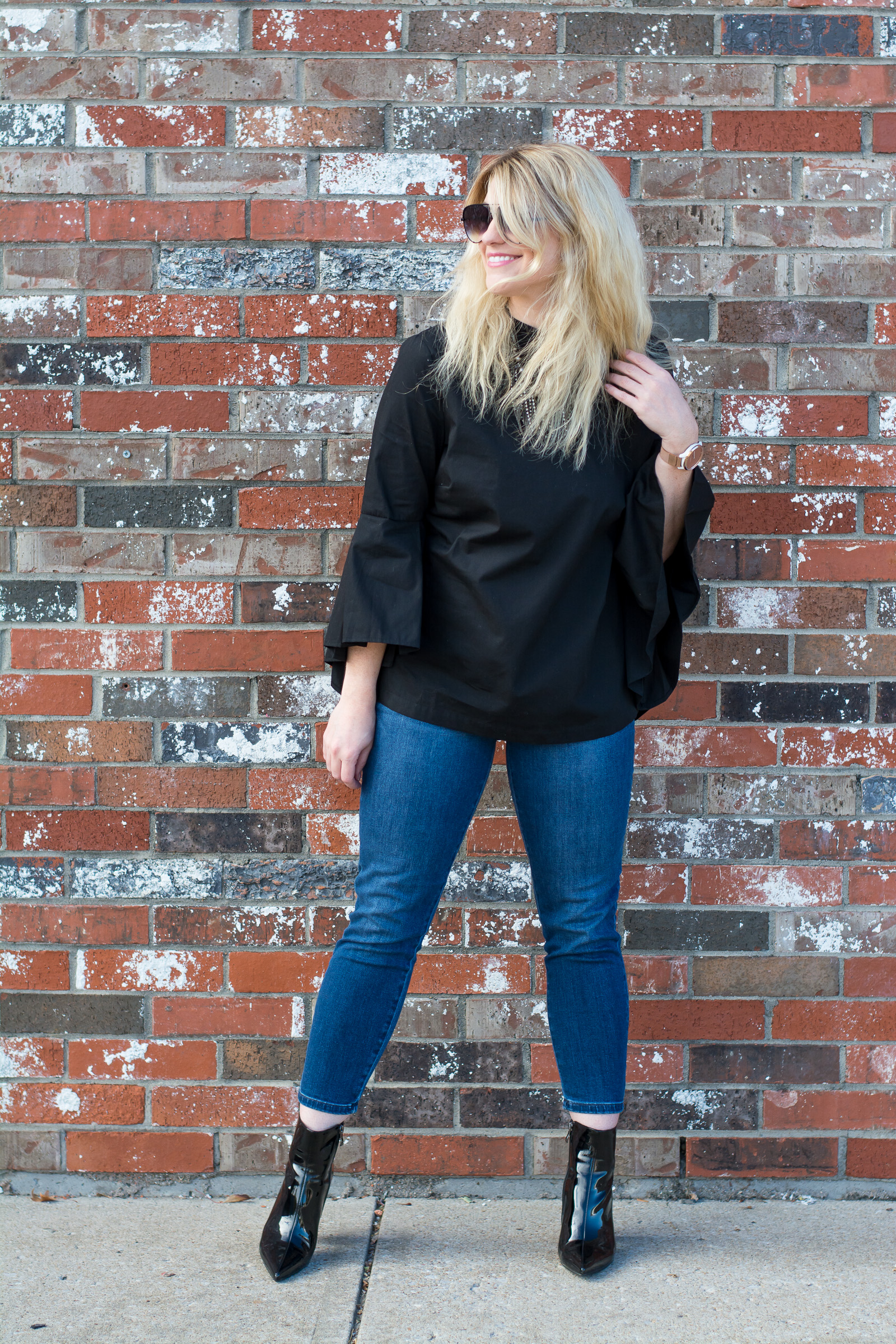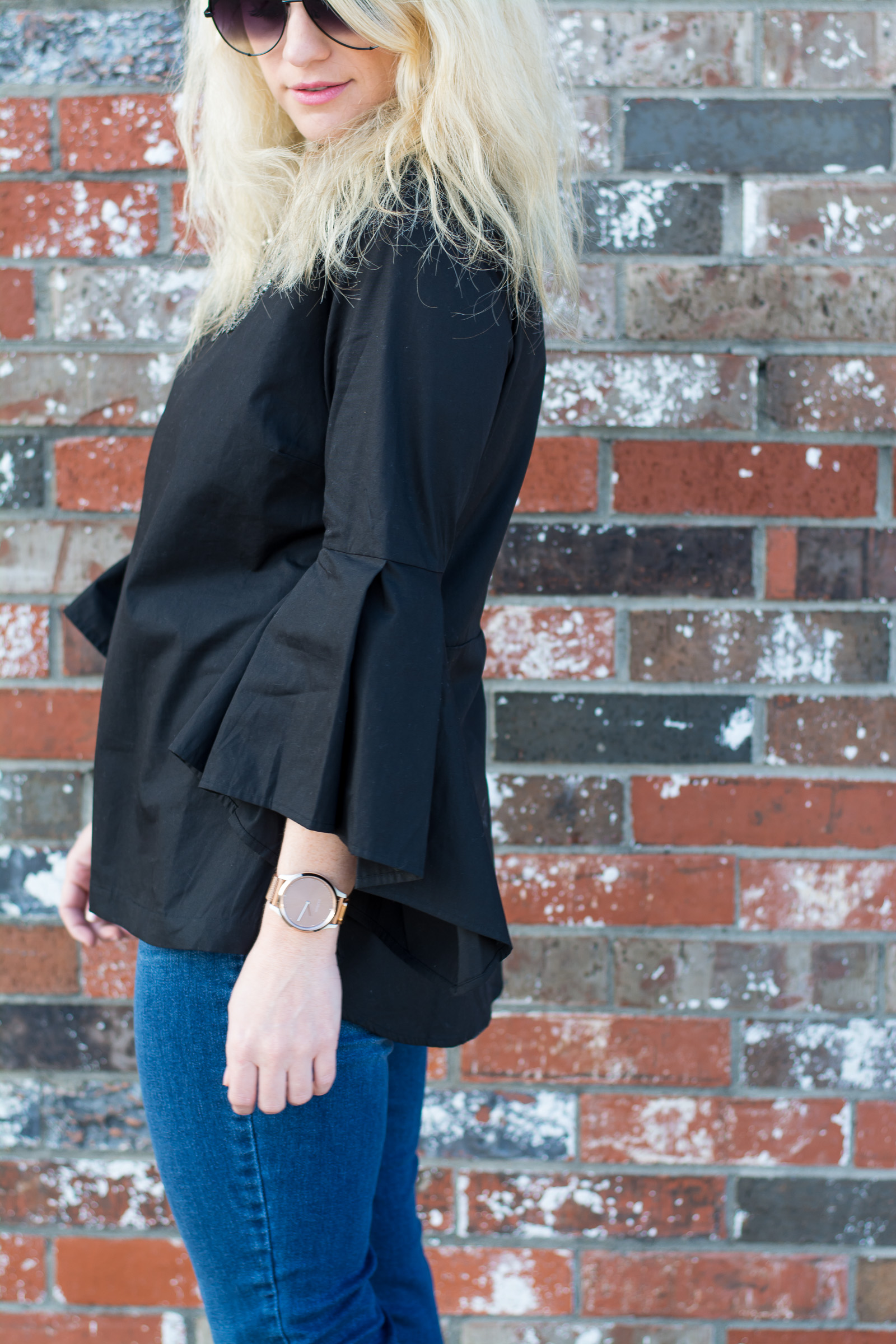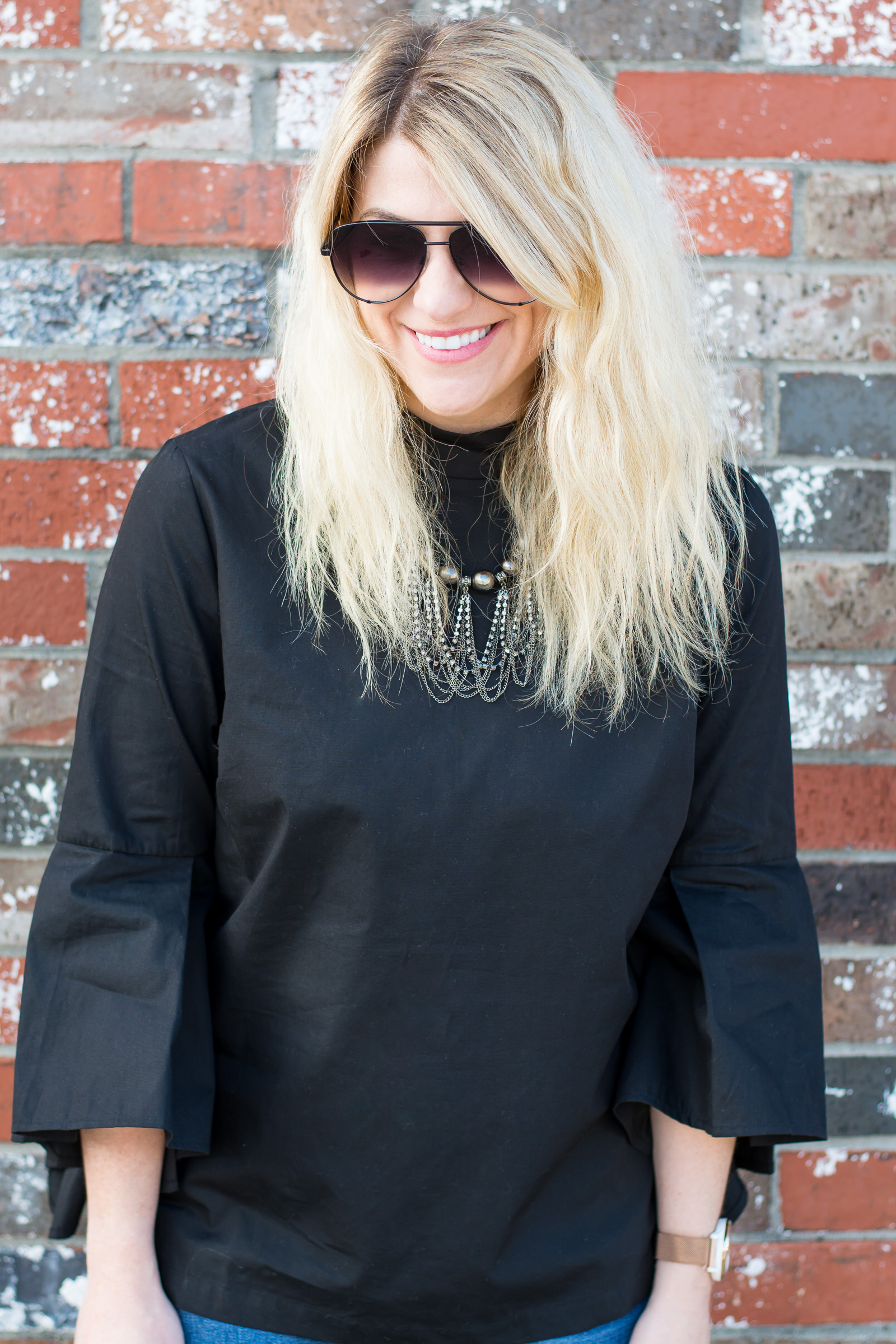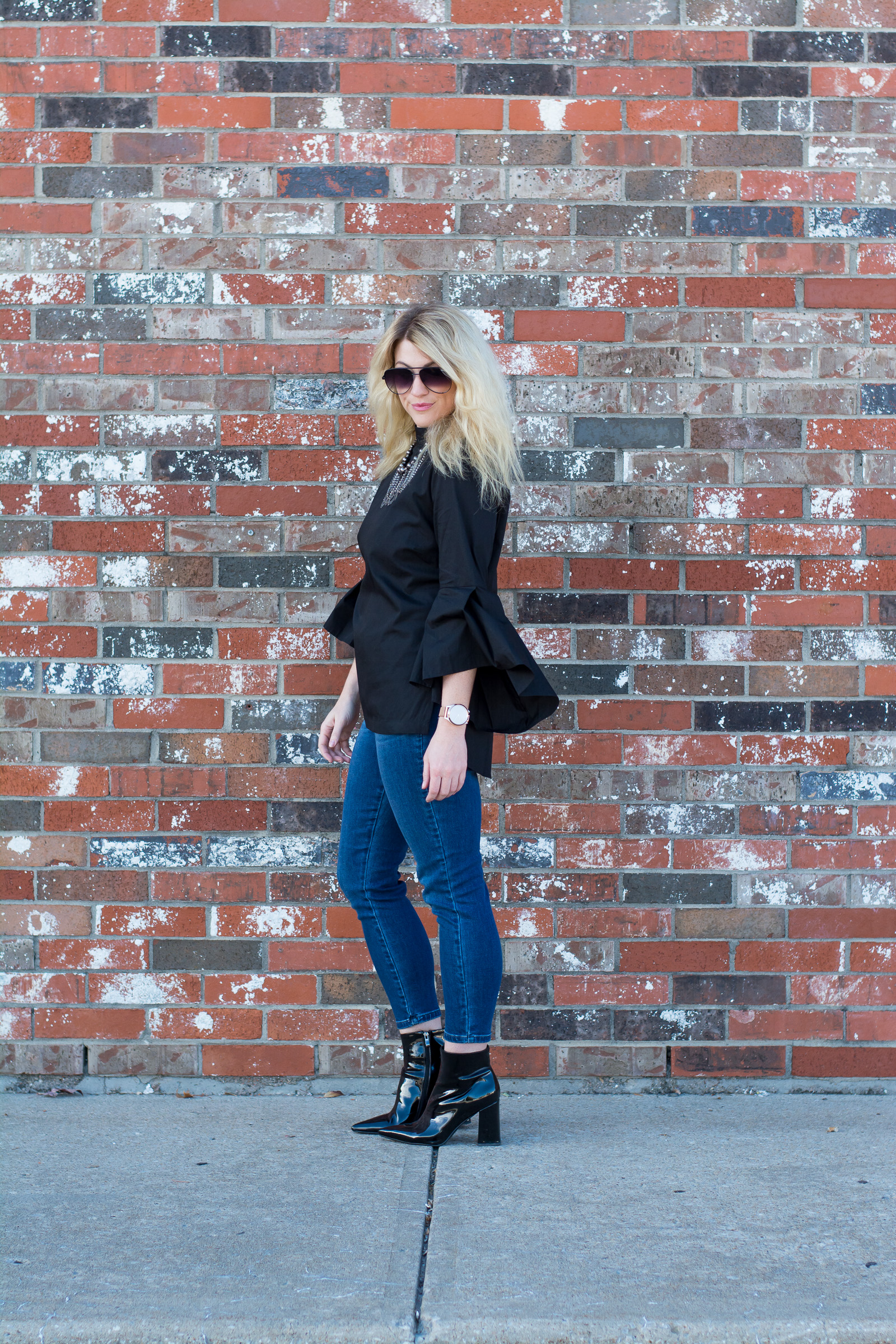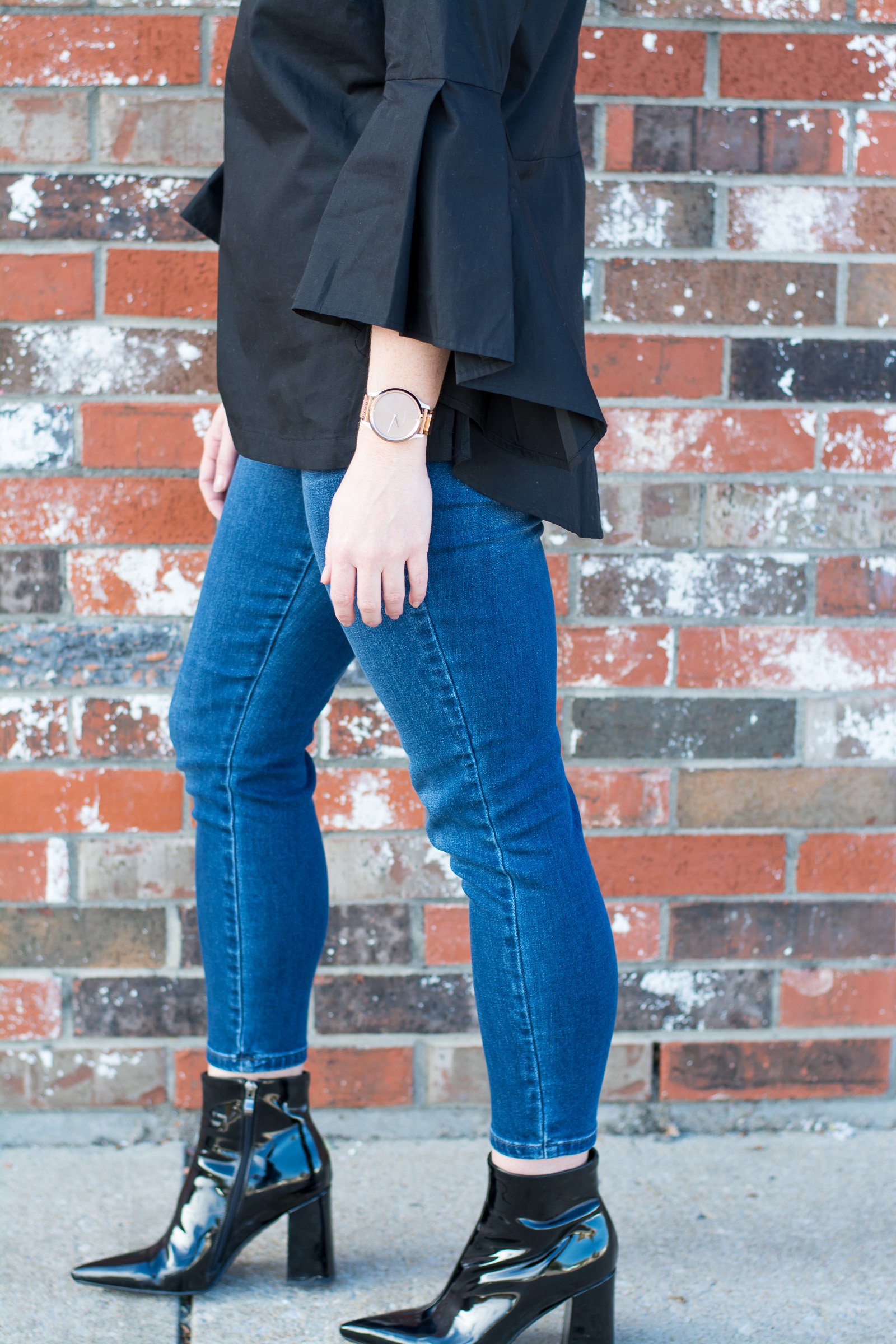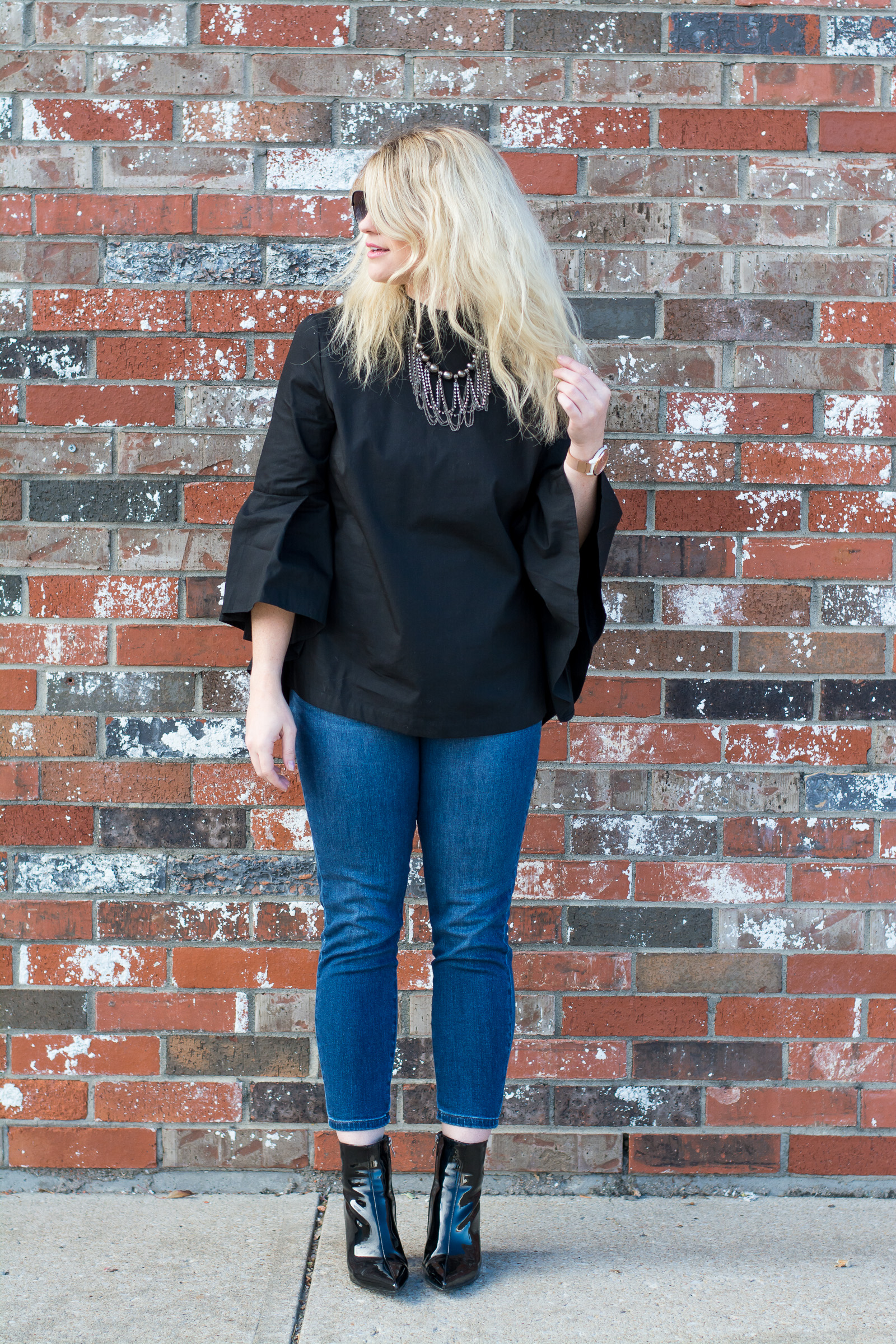 Shop the look:

So this blouse is totally appropriate for the office; it would look great with skinny trousers and a statement pump. I like the blank black canvas to showcase a variety of necklace options; you don't have to go with gunmetal gray as I've done here. A jewel-toned something would be killer (especially for the upcoming holidays).
It's decided: these patent leather boots work with everything. First it was white lace, but they feel just as cool with basic jeans. I'm thinking about adding 'em to an athleisure look next: think moto leggings, an oversized hooded sweatshirt, and a tough leather jacket. Yes, please. Oooh, and how about with a pleated midi skirt for the holidays? Picture these patent leather boots with this skirt. You'd be the bell of the holiday ball.
Linking up with Elegantly Dressed and Stylish, Walking in Memphis in High Heels + The Fashion Canvas, I Do DeClaire, Straight A Style + On the Daily Express, Get Your Pretty On, Rosy Outlook + Seeking Sunshine, Pumps and Push Ups, and The Pleated Poppy.