Kansas City Fashion Week was last week, and I was lucky enough to attend Saturday night's festivities. I wanted something a bit quirky to wear; your average skirt + stiletto combo wasn't my aim this go-round. (And I had already done the Tough Girl thing last time, so I was on the hunt for something new.)
Enter my pals at JCrew. They know what a girl needs when she wants to stand out. I paired their lattice medallion printed blouse + trousers together for a pantsuit-esque, maybe-sorta-wearing-wallpaper look. I'm fine with it. In fact, I loved it. A skinny belt helped break things up in the middle, a statement necklace and earrings layered in more points of interest, and a navy leather jacket toned the whole look just a bit.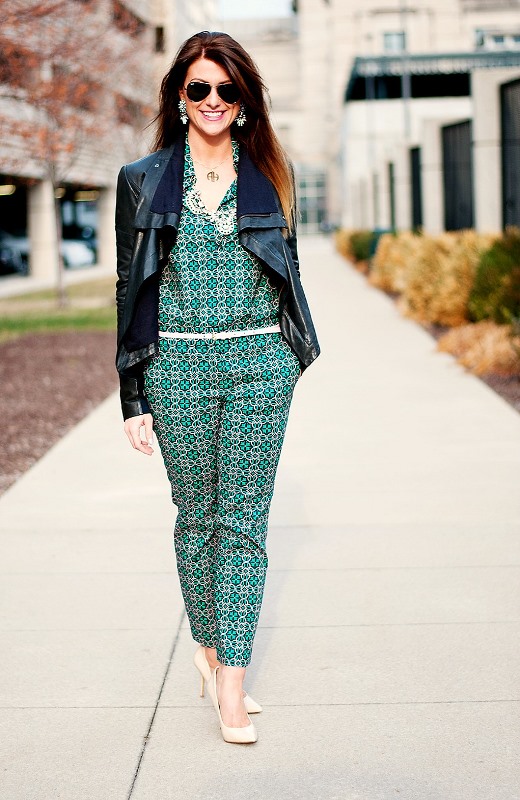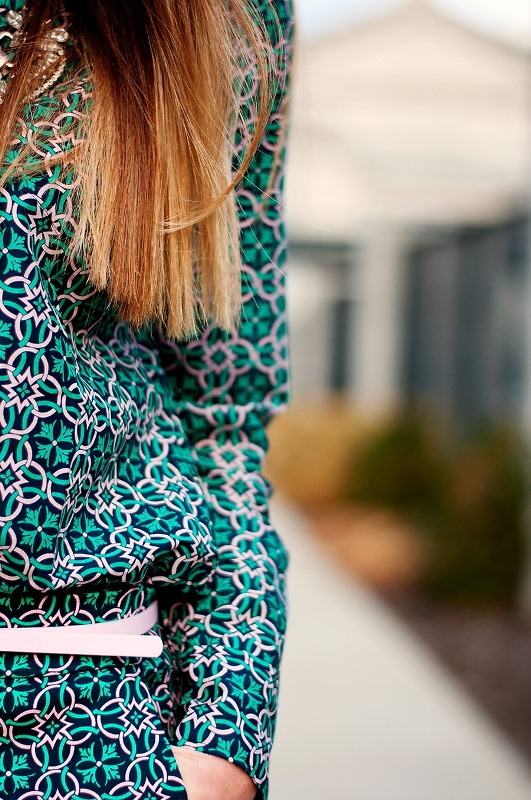 I attended the show with my friend Alissa from The Adored Life (who was kind enough to shoot the photos above, and give me a crash course in her badass DSLR), and then met up with Jess from 26 & Not Counting. Together the three of us navigated the carpet, and hopped backstage to the ULTA lounge to check out the models in their natural habitat + a quick preview of a few of the runway pieces.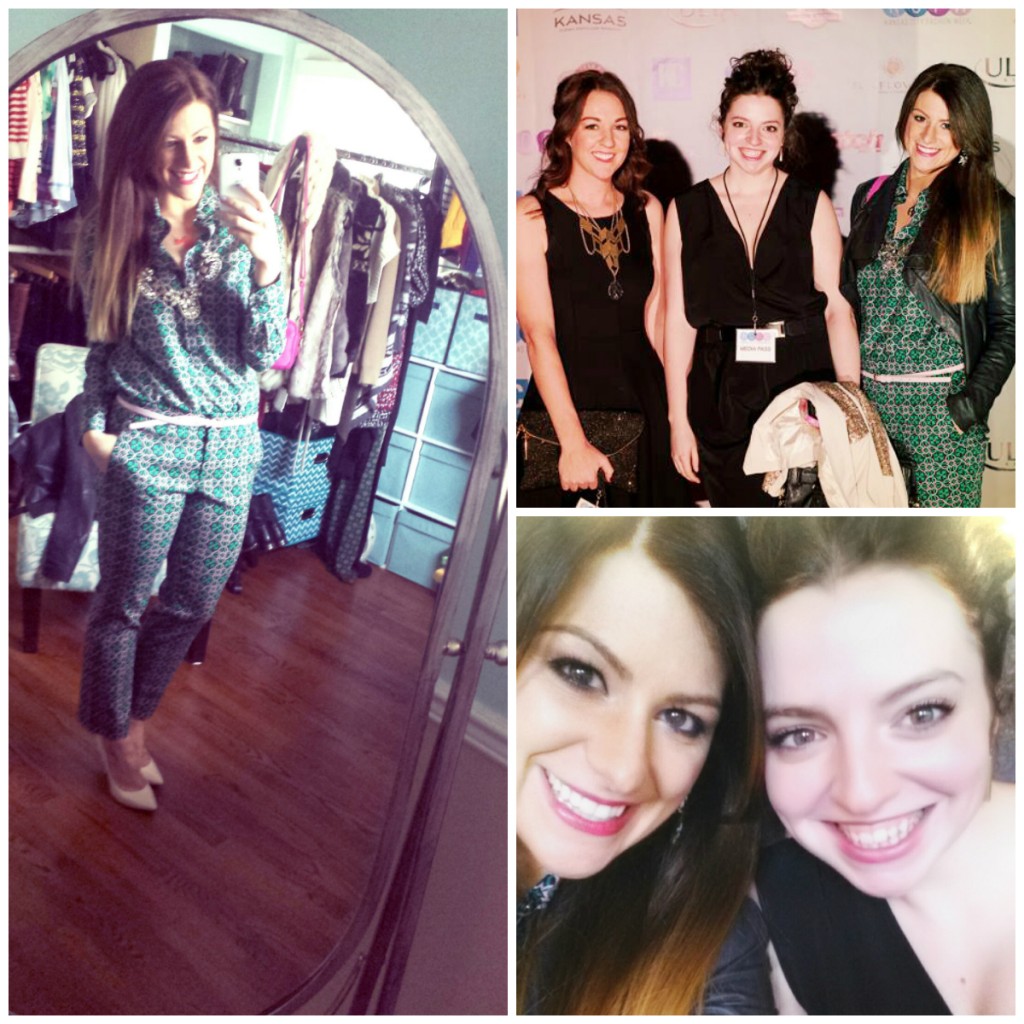 The runway shows were really interesting; I love being exposed to new and super talented designers. I snapped a few fave looks (below), and am still drooling over that amazing strong shoulder short sleeved piece by Laura Kathleen. (You guys know I dig a strong shoulder.)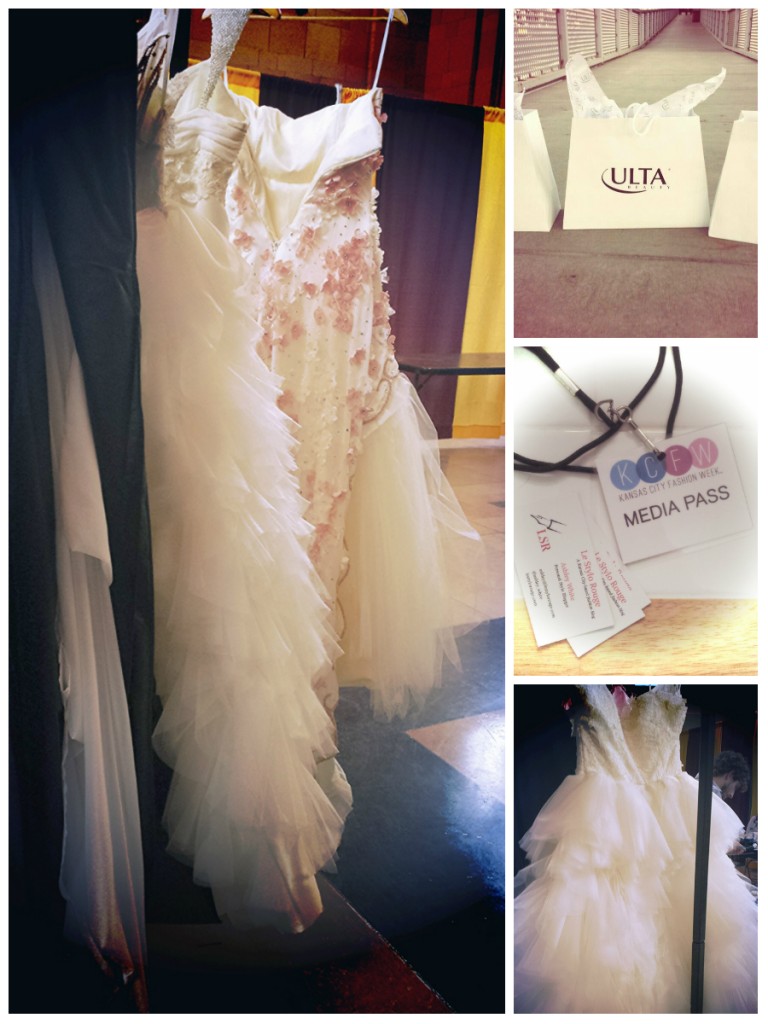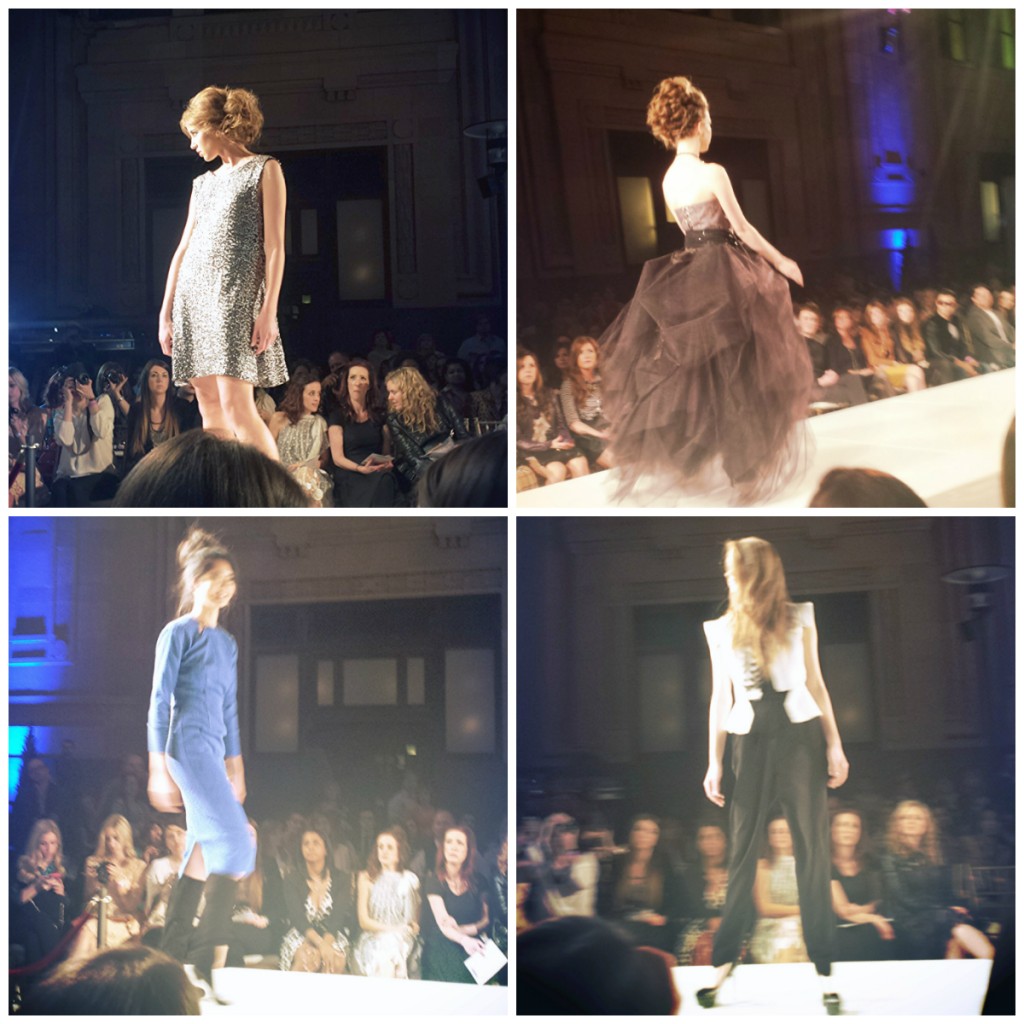 The girls and I ended the night navigating the city hunting for a burger in a spring downpour– complete with flooded streets and puddles that could swallow us whole. (It's a good thing my pumps were patent leather and not suede!) Hey, what's a little lightning + rain between friends?
A special thanks to the Kansas City Fashion Week team for having me, and to ULTA for the backstage access + bag of beauty goodies to test drive.
Linking up with More Pieces of Me + On the Daily Express, Get Your Pretty On, Style Elixir, The Pleated Poppy, Sew Crafty Angel, Walking in Memphis in High Heels, and Life's a Party Dress Like It.