I have been waiting for the weather to warm up enough for me to wear more of my Peter Pilotto for Target pieces. I got the chance last weekend when both the weather and the occasion (a birthday dinner for a friend) meant I could take this number for a spin.
Although it looks like a dress, this is actually a skirt + top combo. The top is a rash guard (surf's up, how ridiculous– I love it) and the bottom is this really cool folded skirt with contrasting black and white prints. With so much going on up top, I kept the shoe really simple + classic in a pointed toe patent pump and minimal jewelry.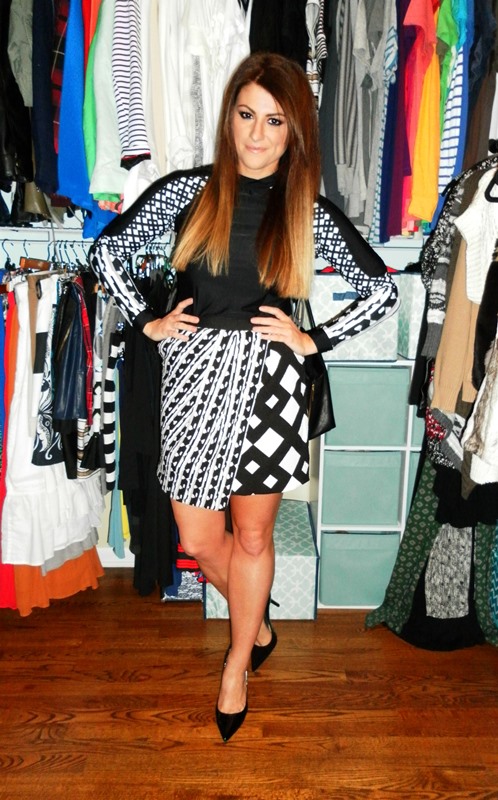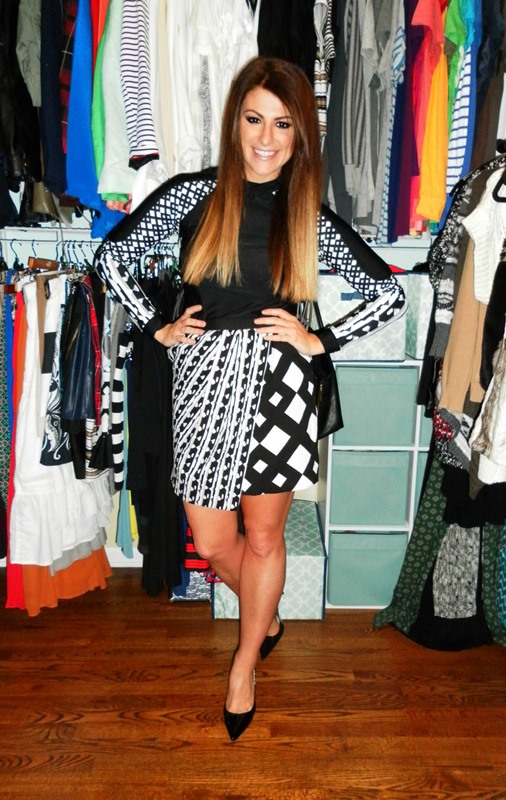 I'm really excited for the weekend– the Big 12 Tournament starts up for my Jayhawks today and I've got Kansas City Fashion Week on Saturday night. Excited to see the shows, visit the ULTA Beauty backstage lounge, and visit with some local bloggers. Busy, busy. Check back next week for fashion week coverage.
Congrats to Summer M., who was the winner of the $1000 Valentine's PayPal Cash Giveaway. I'd get to shopping right now about now, Summer!
Linking up today with Vodka Infused Lemonade, All Things Pretty, Stylin in St. Louis, Glitz and Gold, Perfectly Coutured, VMG206, Midwest Bloggers, and Style Elixir.