Swell routinely comes through for me in the Forever Summer department (exhibits A and B). This dress is another example; I love the super loud contrasting prints, the three-quarter sleeves, and the easy-to-wear length.
A piece like this doesn't need much else in the way of accessorizing, but I couldn't resist adding a new pair of studded Rebecca Minkoff sandals to the look. The rest: a gold watch, touch of orange with an earring, and a pair of tortoiseshell sunglasses. Too easy, kids.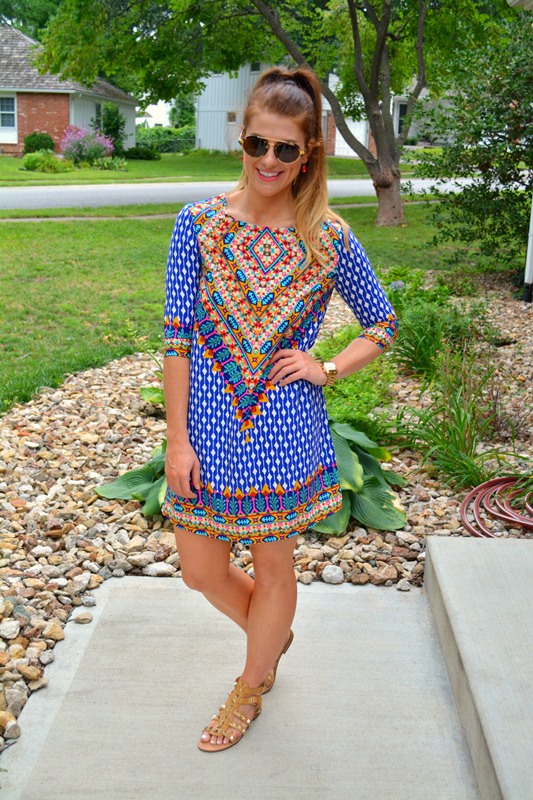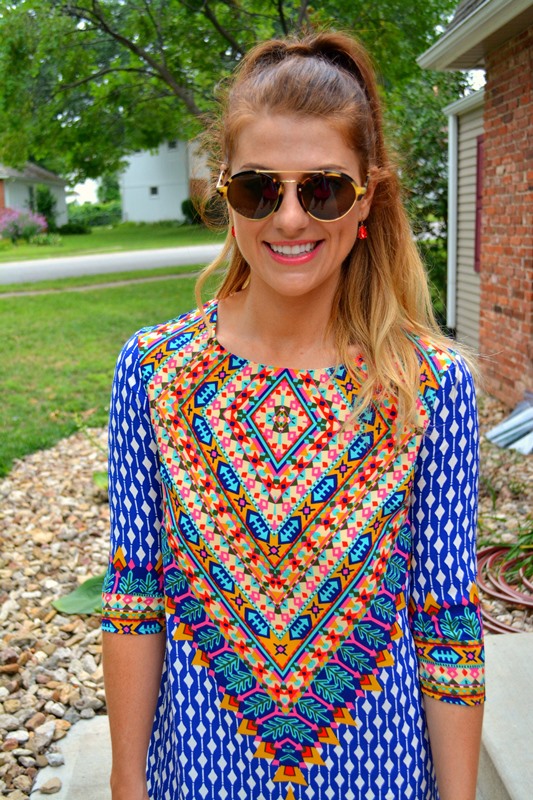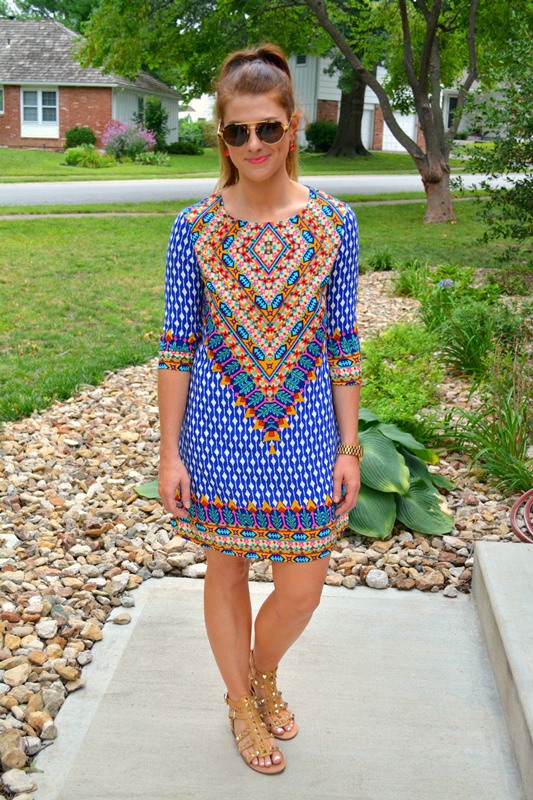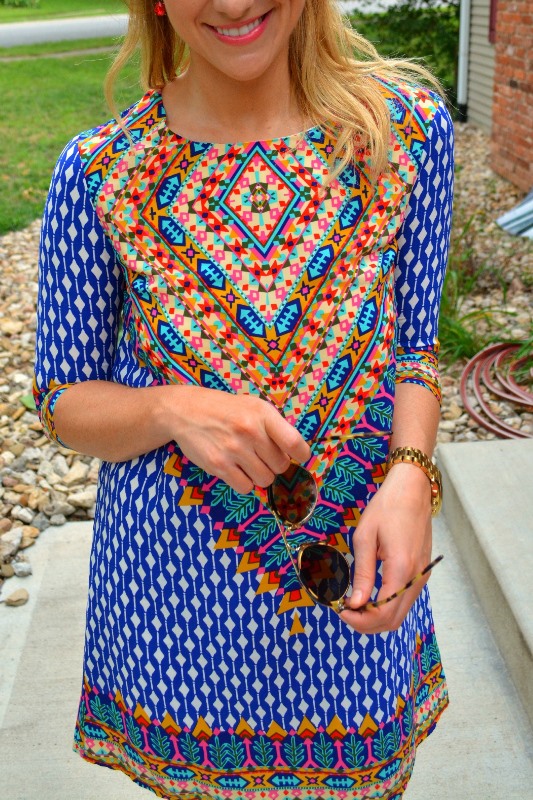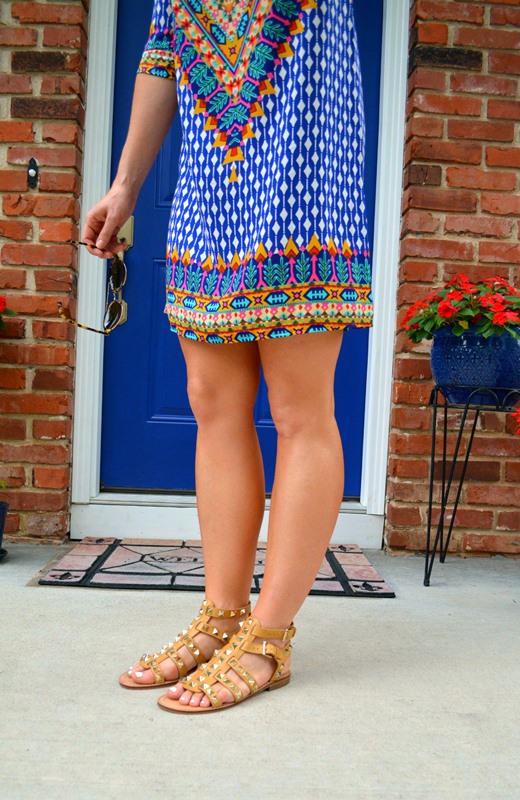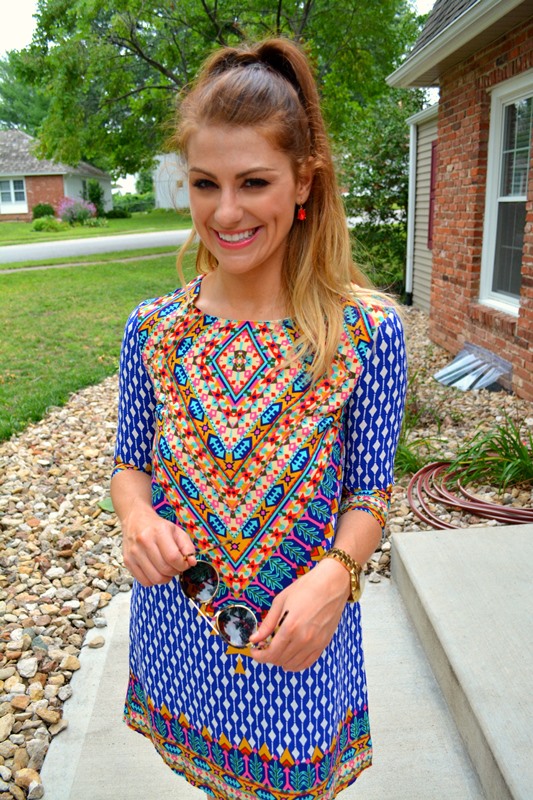 Quick reminder: I am on vacation officially through Labor Day. Posting should be regular, but I'll be slow to return comments and emails. I know y'all understand! A girl needs her downtime, ya feel?