There are school buses chugging around my neighborhood and "Back to School" banners everywhere– a sure sign fall weather will be here before we know it. So get your little white dresses in while you can, ladies, because summer is winding down.
Not that I'm opposed to bending that "no white after Labor Day" rule, but the short white cocktail dresses in summer-weight fabrics should likely take a backseat to heavier, more seasonably-appropriate winter white once the fall settles in.
With that in mind, I wore this HYPR number last week. I bought it at the start of summer at The Garment District and then somehow completely neglected to wear it. (Do you do this? Buy something and then not wear it for months?) Silly, because this dress is beyond cute. A classic cut with updated details like perforated material and a subtle mesh panel to make it feel more modern.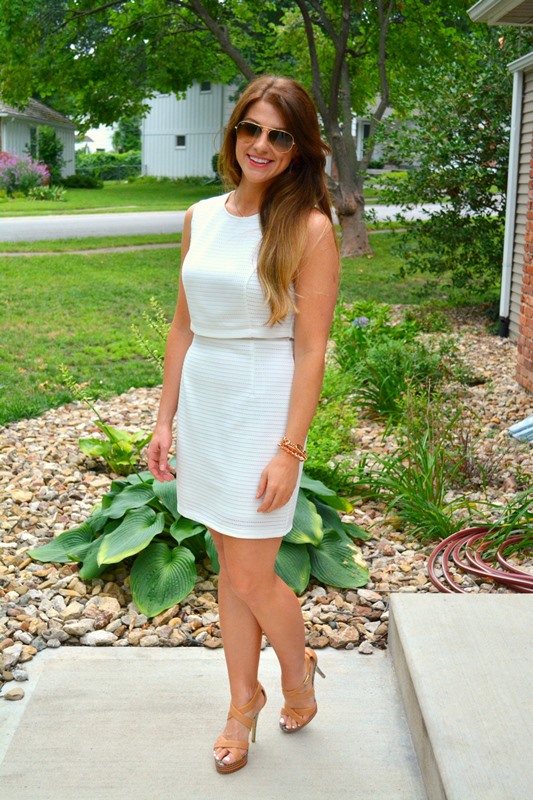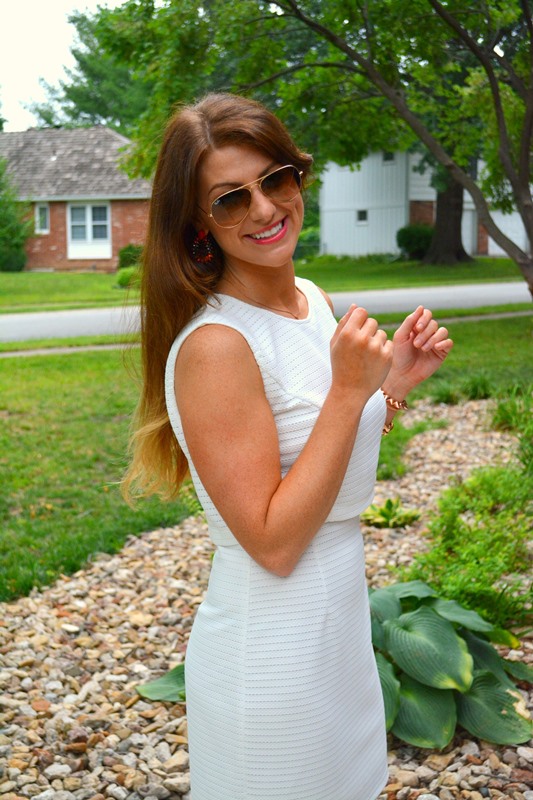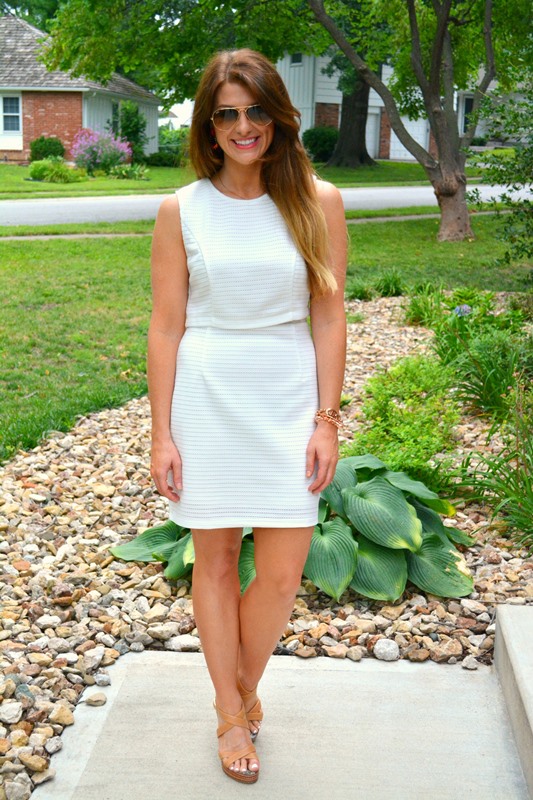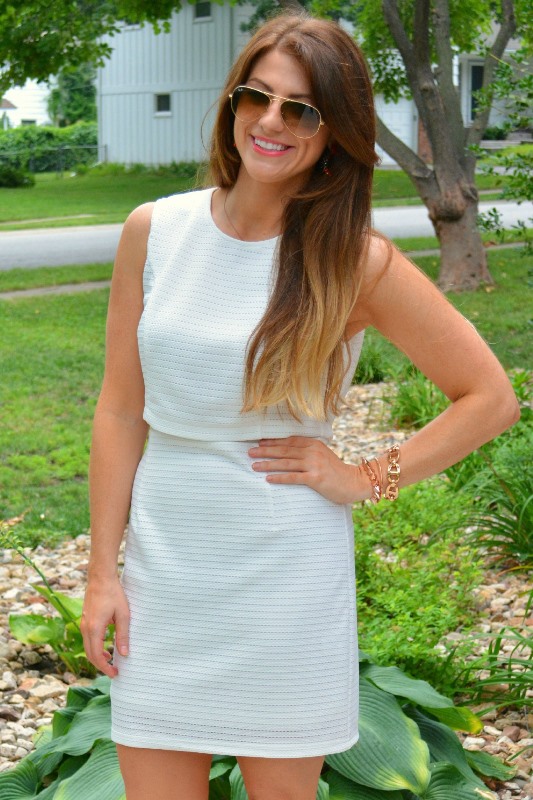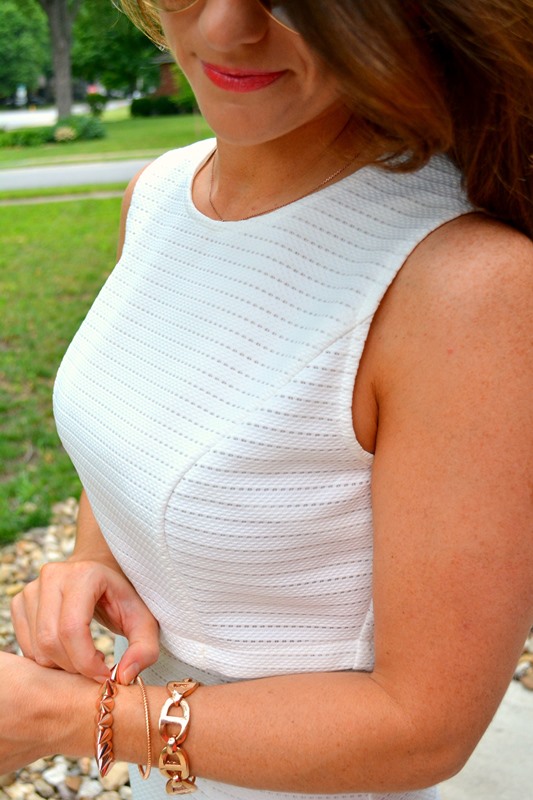 I'm off on vacation… Yes, praise it, preach it, finally! The blog will be up and running while I'm away, but I'll likely be super slow on returning comments. Blogger pals, forgive me, and trust that I'll catch up when I'm back in action after Labor Day. In the meantime, follow my adventures on Instagram.
 Linking up with More Pieces of Me + On the Daily Express, Join The Gossip + I Have A Degree In This, Pink Sole + Cha Cha The Fashion Genius, Style Elixir, The Glossy Blonde,Walking in Memphis in High Heels, Rhea Et Cetera, I Do DeClaire, Life's a Party Dress Like It, Sew Crafty Angel, Get Your Pretty On, and The Pleated Poppy.