Chiffon is a brilliant thing.
When done right, it's floaty and breathable, doesn't easily wrinkle, and makes an all-black outfit like this cool enough for late August. Praise!
Love these super cute rose floral shorts by Swell; the roses and ruffles make 'em sweet, but the black background toughens 'em up just a bit. I paired them with a roomy blouse from ASOS, patent pumps, and a touch of silver via one of my Madewell go-to's.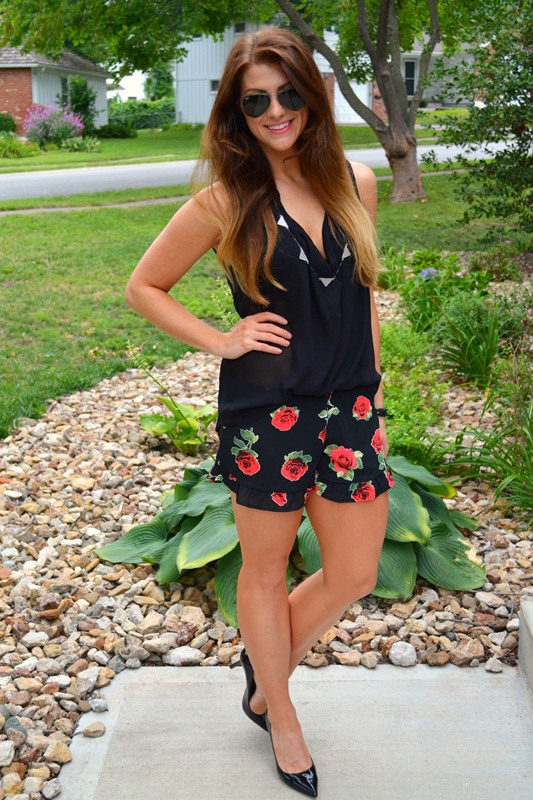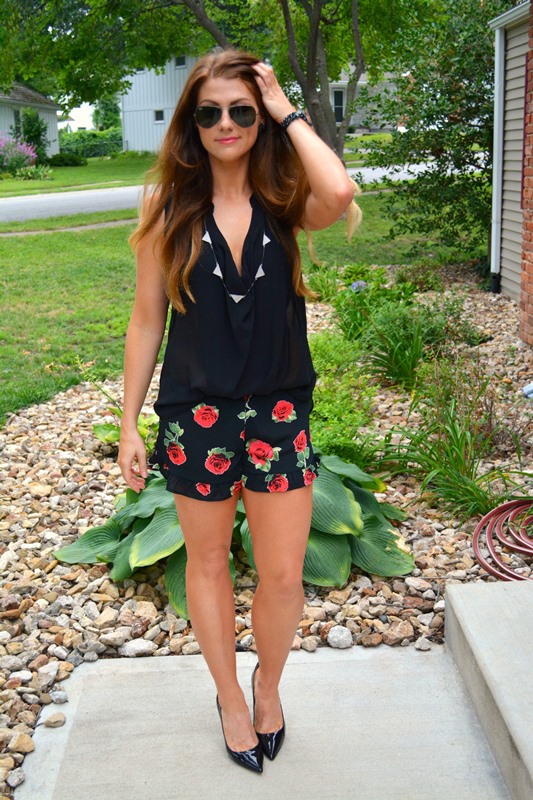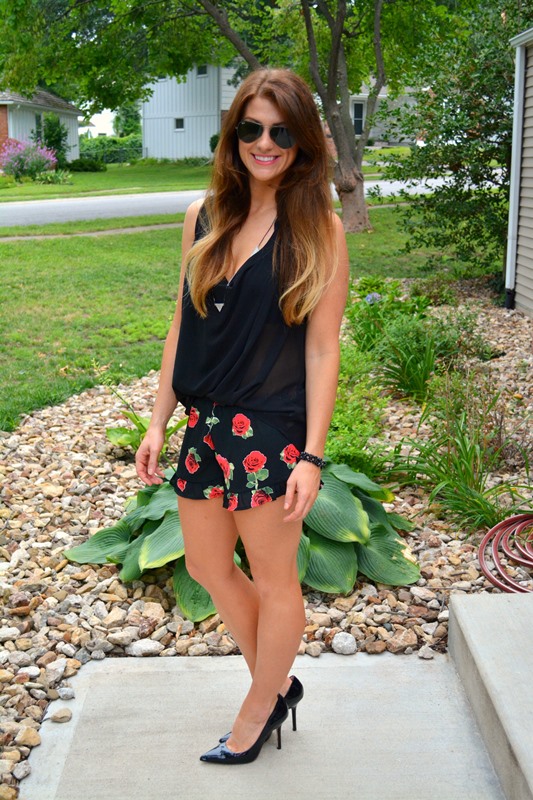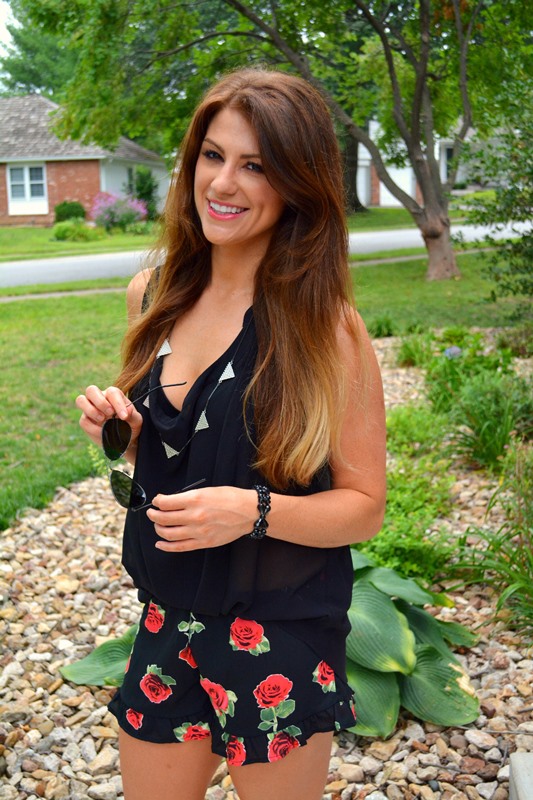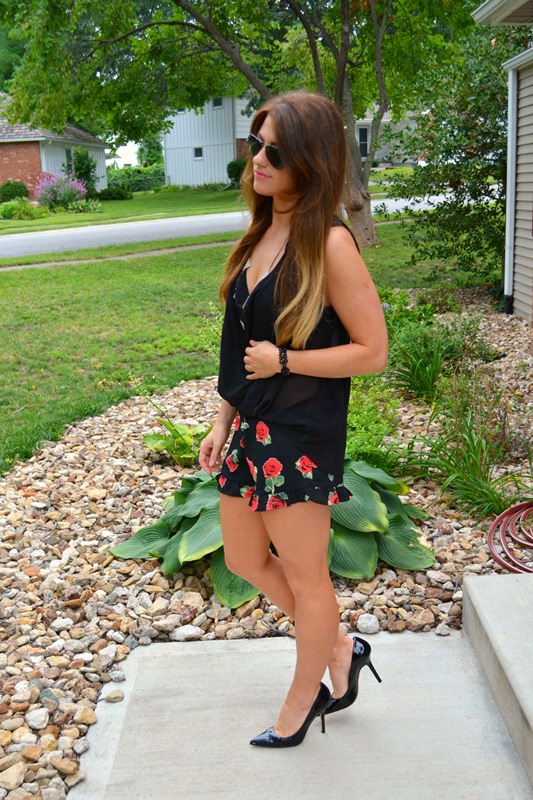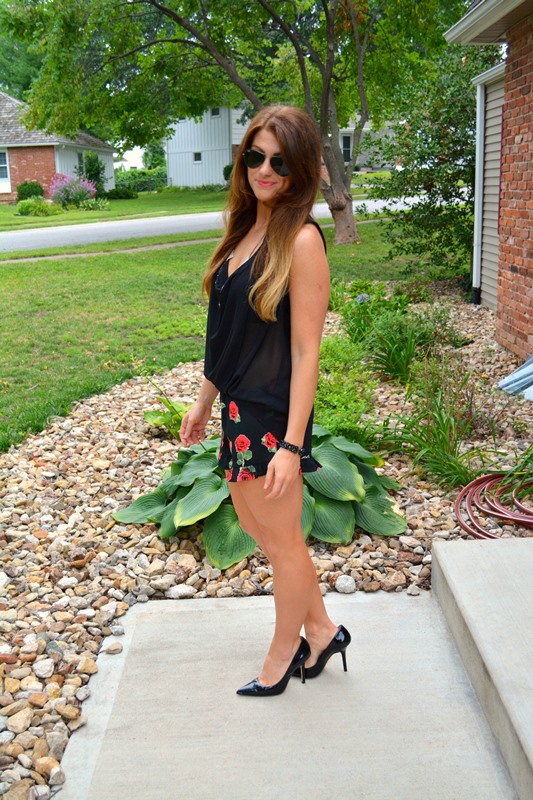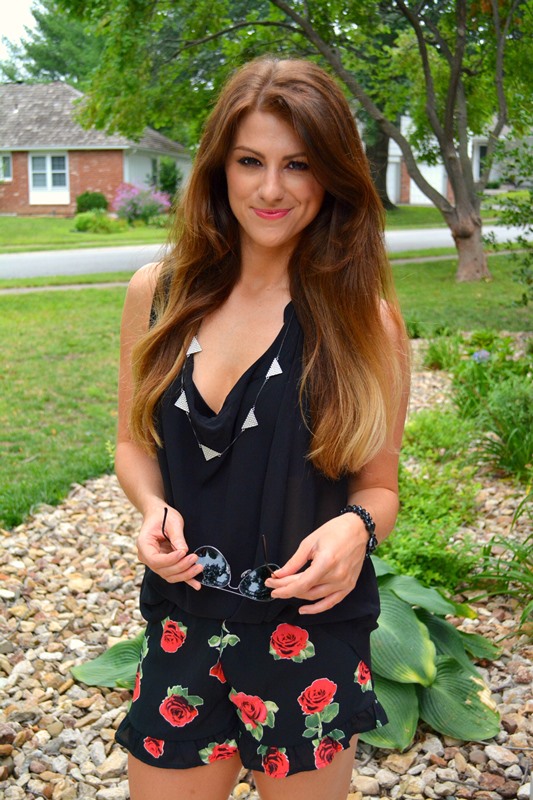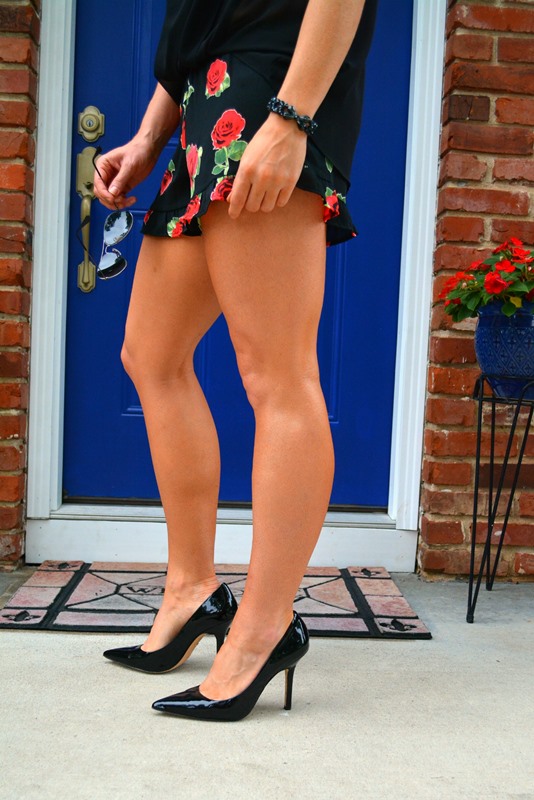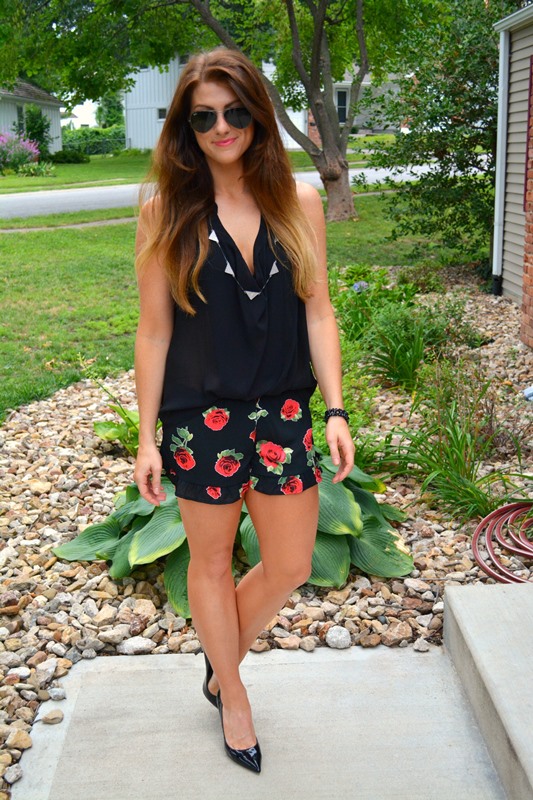 I'm still on vacation, so please forgive me if I'm slow to respond to comments + email. Thank you, owe you!
My friends at Shopbop have put together a little back to school assortment for your shopping convenience. Give me all the ankle boots and slouchy t-shirts, please. And dudes, they haven't left  you out of the fashion fun! (Ladies, direct your boyfriends this way.)
Linking up with More Pieces of Me + On the Daily Express, Join The Gossip + I Have A Degree In This, Pink Sole + Cha Cha The Fashion Genius, The Fashionista Momma, Style Elixir, The Glossy Blonde,Walking in Memphis in High Heels, Rhea Et Cetera, I Do DeClaire, Life's a Party Dress Like It, Sew Crafty Angel, Get Your Pretty On, and The Pleated Poppy.