What did I say about the humidity and the size of my hair? It's big here, guys. Prepare yourselves.
So what's a girl to wear when it's hot 'n humid outside? My go-to: a floaty summer dress in a light color (reflect, sunlight, reflect!) and a pair of easy wedges. I love the cut-out detail on this Swell number, and grabbed a braided belt in almost the same shade of cream to add a little definition at the waist.
Today I'm co-hosting the Trend Spin Link-up with Walking in Memphis in High Heels + The Fashion Canvas and we're showcasing our favorite accessories. What's my fave? Right now it's the BaubleBar Signature necklace– I've had this since early April and reach for it all the time. Love how it really pops against the cream-colored dress.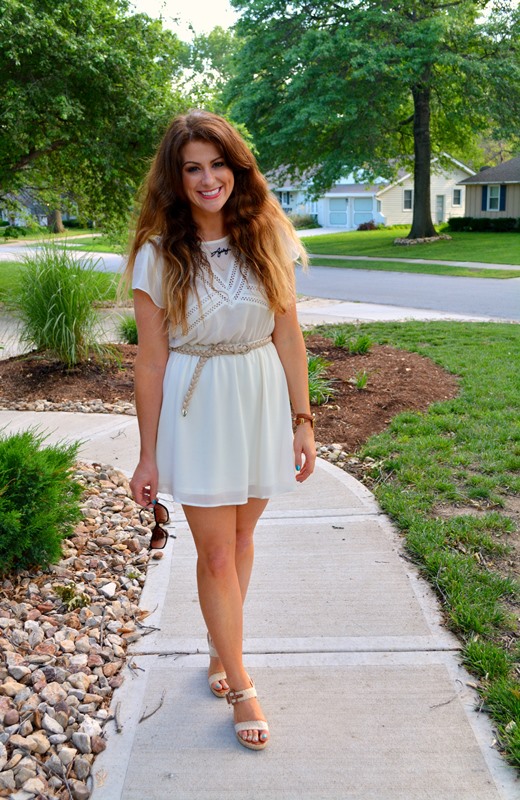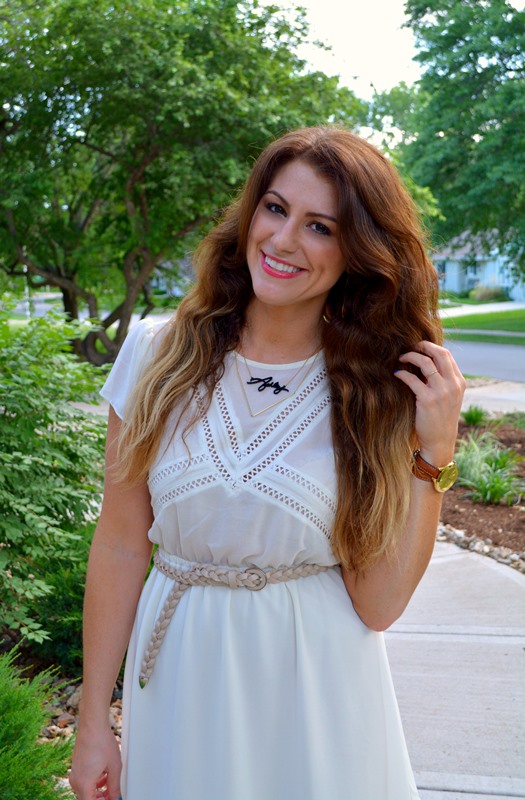 Thanks to the Trend Spin babes for letting me co-host the link-up! 🙂
And a shoutout to Megin at VMG206– she's chosen to feature my neon maxi dress outfit from last week over on the Brag About It Link Up. Thanks, Megin!
Quick programming note: I'm traveling today to South Carolina (Giant Conference, here I cooooome!), so I may be a little slow to respond to comments + email. If content strategy + user experience is your bag, you can follow my Giant Con adventures via my Twitter.
 Also linking up with More Pieces of Me + On the Daily Express, Join The Gossip + I Have A Degree In This, Pink Sole + Cha Cha The Fashion Genius, Style Elixir, Sew Crafty Angel, Life's a Party Dress Like It, Get Your Pretty On, and The Pleated Poppy.