Wearing a maxi dress like this is technically cheating. I get zero styling credits for putting this look together; the dress did all the work for me. All I did was have the fashion chi-chis to wear day-glo neon and tribal in the same look. (Totally game.)
This C.C. Lake Neon Nights dress is perfect: super bright on bottom (seriously, the chances of getting hit by a bus whilst wearing this dress are quite low) + a fitted sweetheart top in black and white tribal print. Lightweight, no fuss, but you look like you tried. (This is the goal, always.)
I wanted to work the shoulder game, so I wrapped my hair in a topknot. A convenient hair style choice, as it was a particularly muggy Kansas City afternoon. Flat patent t-strap bow sandals, that signature necklace I'm forever wearing, and a slim white clutch were all I needed to finish the look.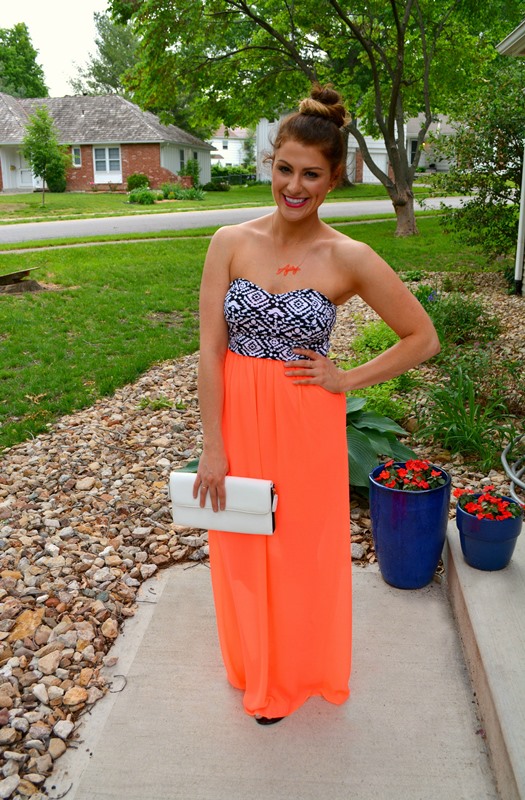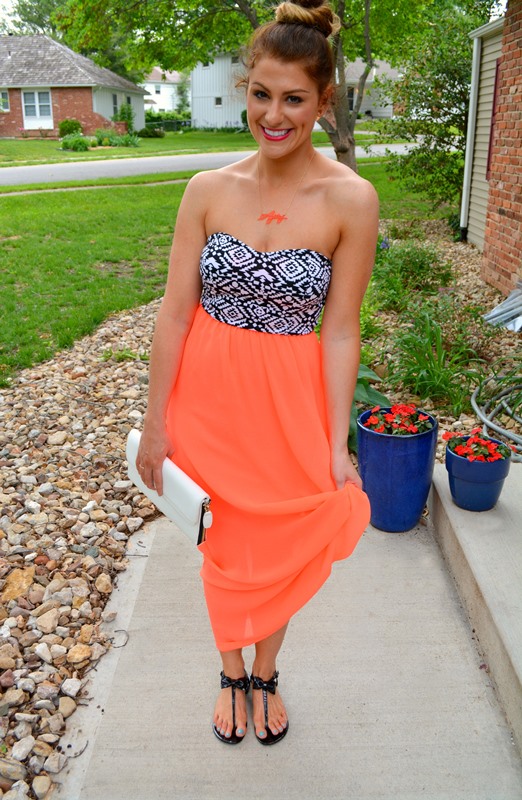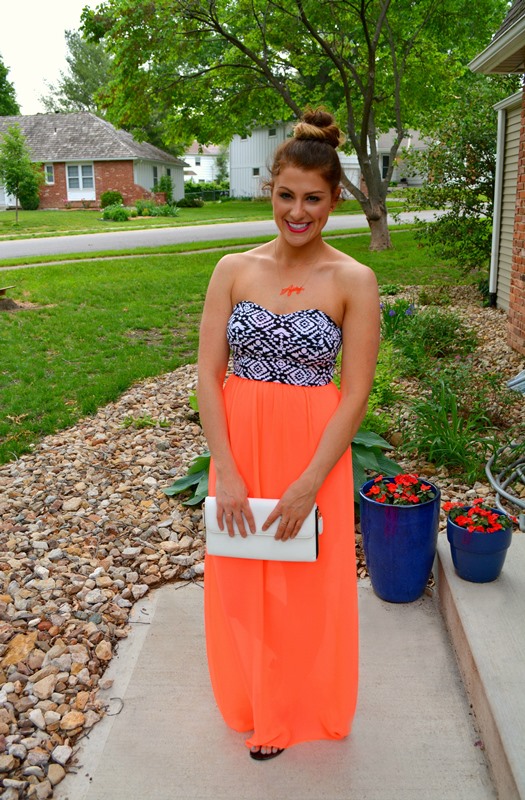 What are your weekend plans, dolls? I'm taking over the Divine Caroline Instagram… You should follow along! The LSR takeover starts Friday evening and rolls through Sunday. I'll be uploading all my weekend fun to their feed- come and play! (PS it may involve the Backstreet Boys, who are in town this weekend and I'm totally going.)
Linking up today with Vodka Infused Lemonade, Stylin in St. Louis, Perfectly Coutured + Everyday Fashion & Finance, I'm Perfectly Human, Walking in Memphis in High Heels, VMG206, Midwest Bloggers, and Style Elixir.
*C.C. Lake sent the dress for my review; thoughts and opinions are my own.