These Swell tie-dye shorts would be a perfect cover-up over a pair of bikini bottoms, no? Maybe with a slim leather flip flop, a triangle top, and a super thin tee. Classic surfer summer style.
Maybe it was the unseasonably cooler air (August in KC is normally a sauna) or the barrage of fall pieces popping up in shop windows, but I was inspired to style these oh-so-summer shorts a bit differently.
Back to black, baby. Enter the following: a basic tank, a boyfriend blazer, and some slick new sandals. (They were half of this shot on my Instagram.) A few gold 'n black accessories, and suddenly these beach-only shorts are taking you well past Labor Day.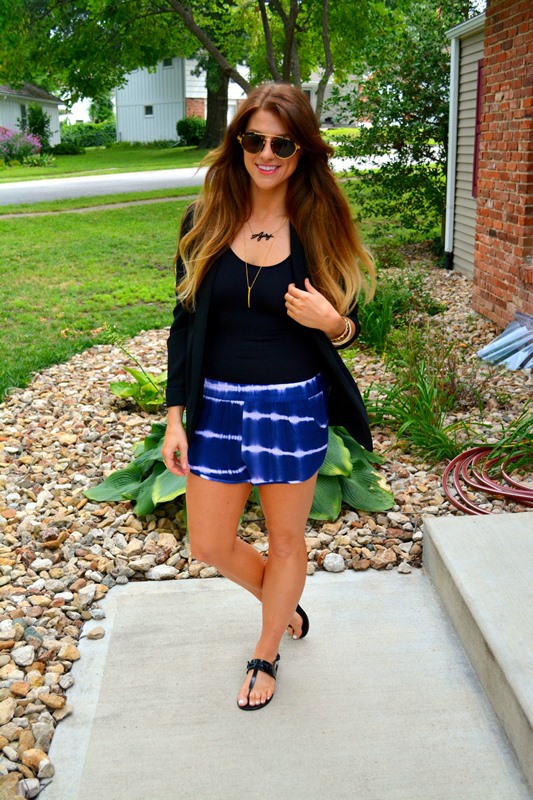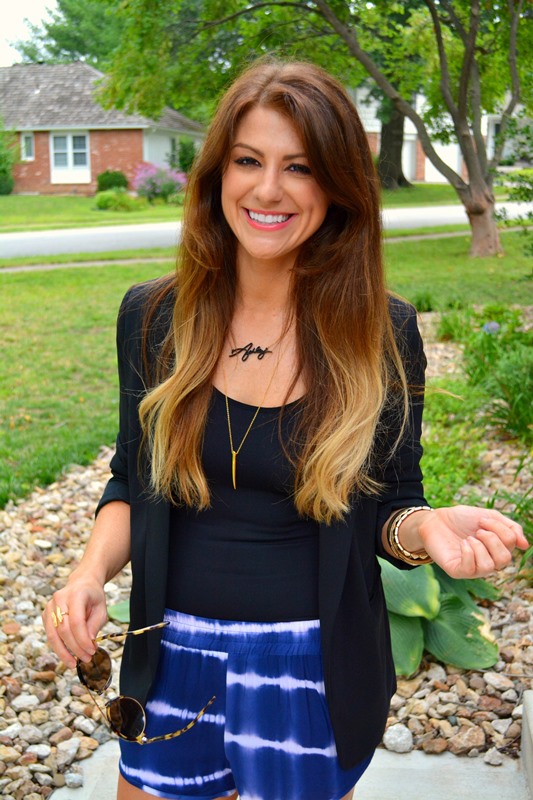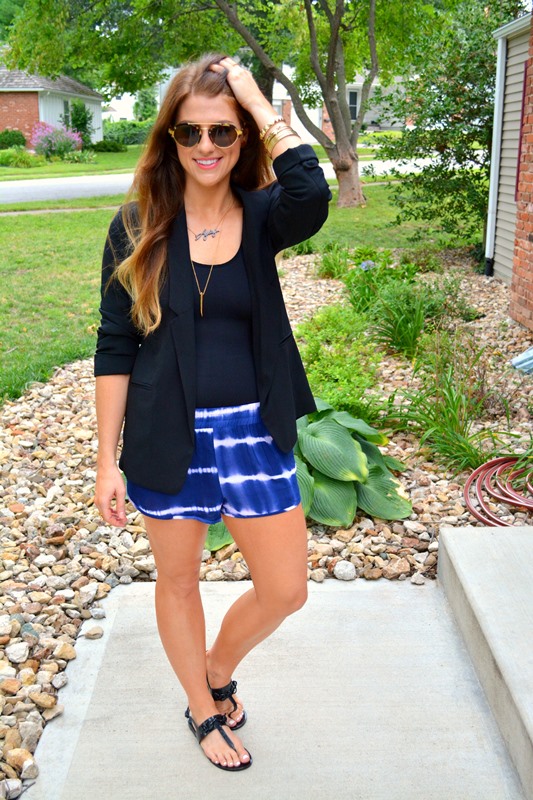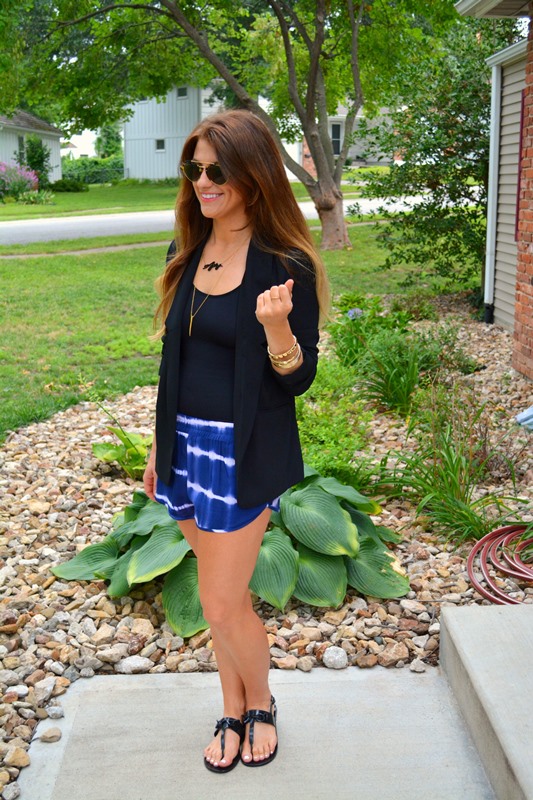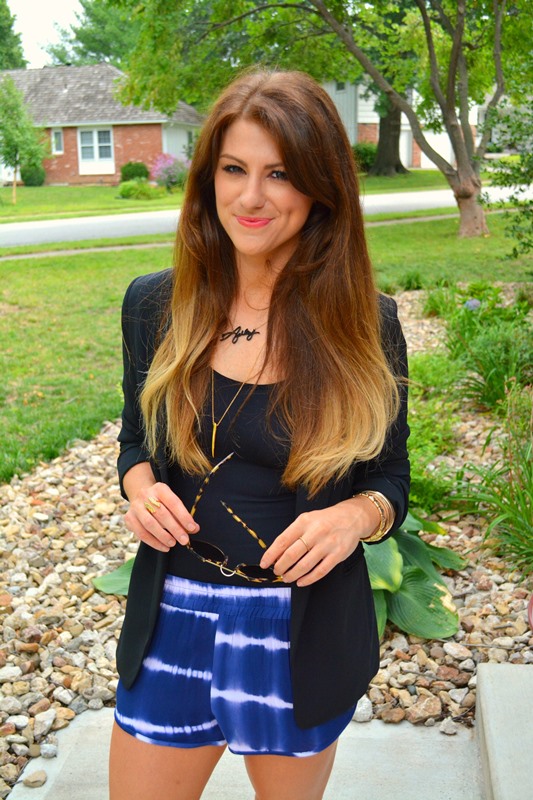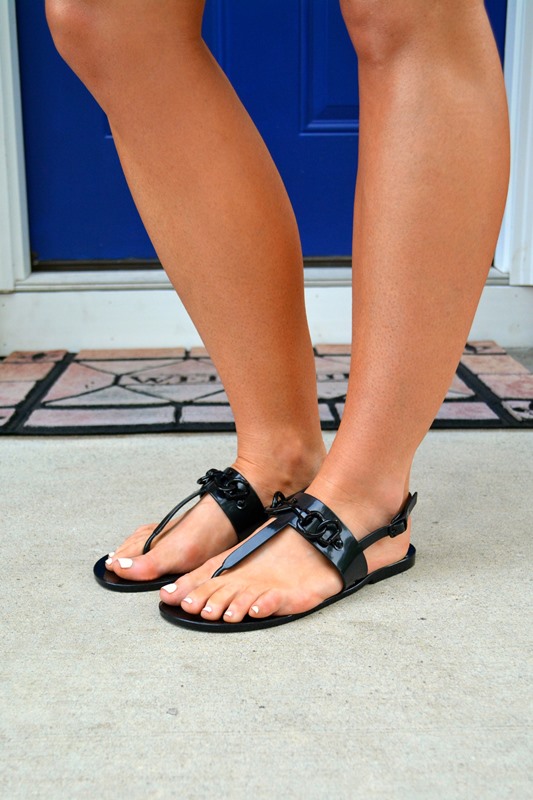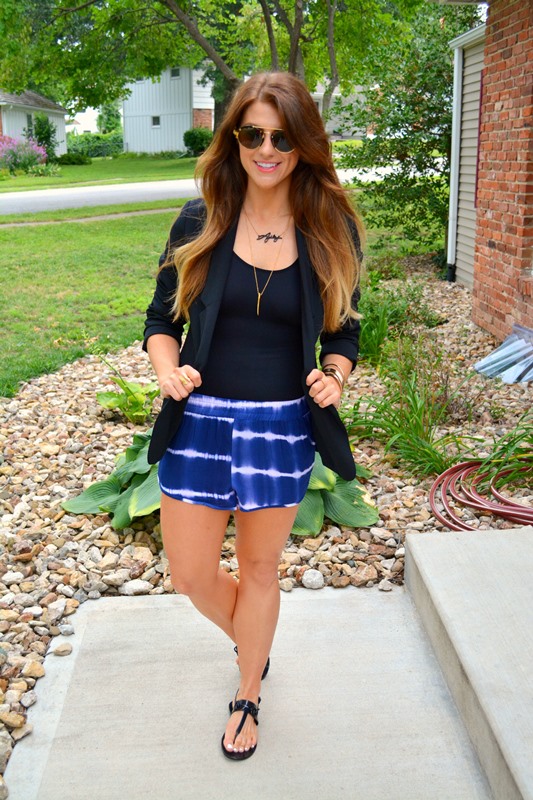 Cheers to the weekend! On deck for me: a run to the salon to indulge in a relaxing facial + get my hair touched up before vacation. Bring on the R&R!
Linking up today with Vodka Infused Lemonade, Stylin in St. Louis, Mix & Match Fashion, The Penniless Socialite + The Tiny Heart, I'm Perfectly Human + Soul & Spirit, VMG206, Midwest Bloggers, and Style Elixir.