Really easy date night/girl's night outfit: a romper dressed up with platform sandals. A polka dot print, split back, and gold jewelry ups the fashion ante a bit.
I love how lightweight this romper is; totally cool enough for an August evening. That split back provided great ventilation, too– I dig functional fashion.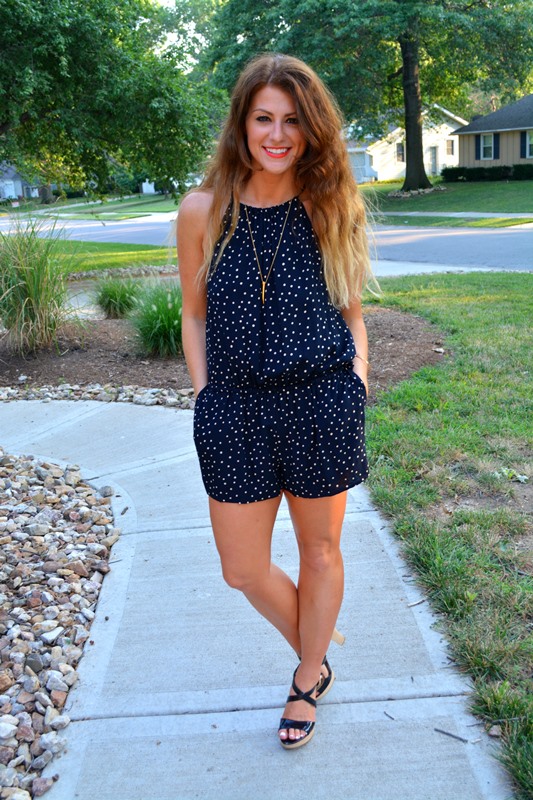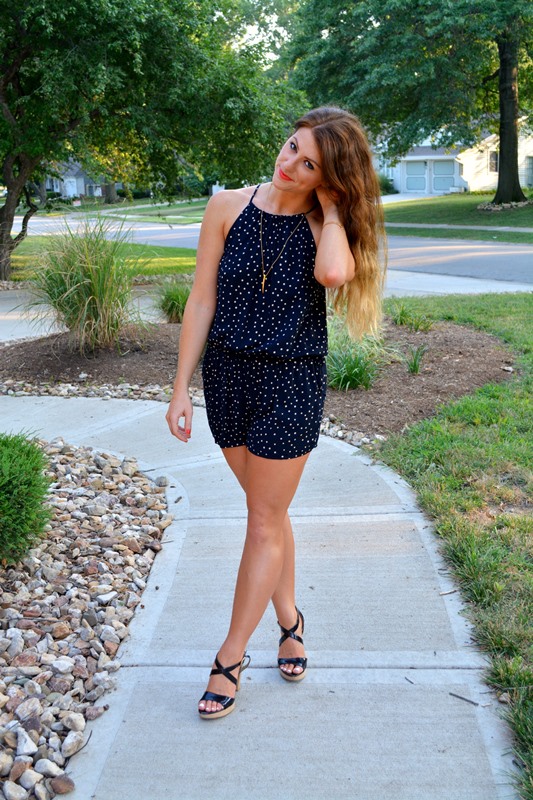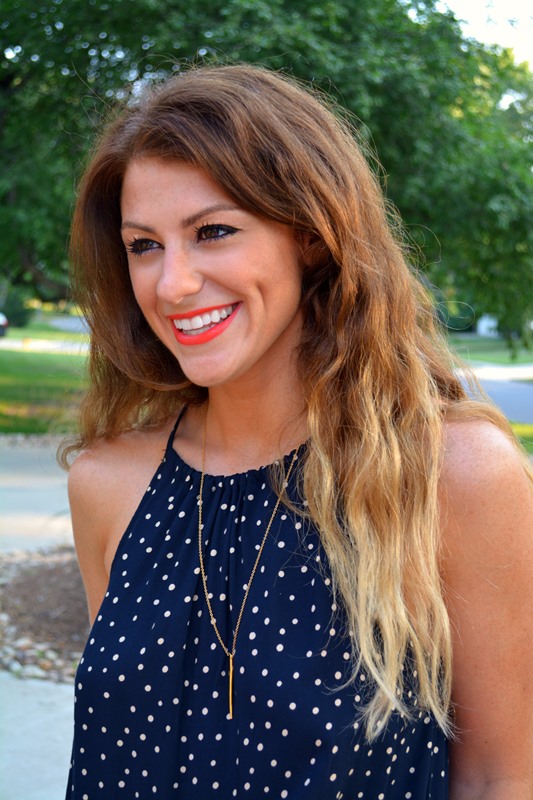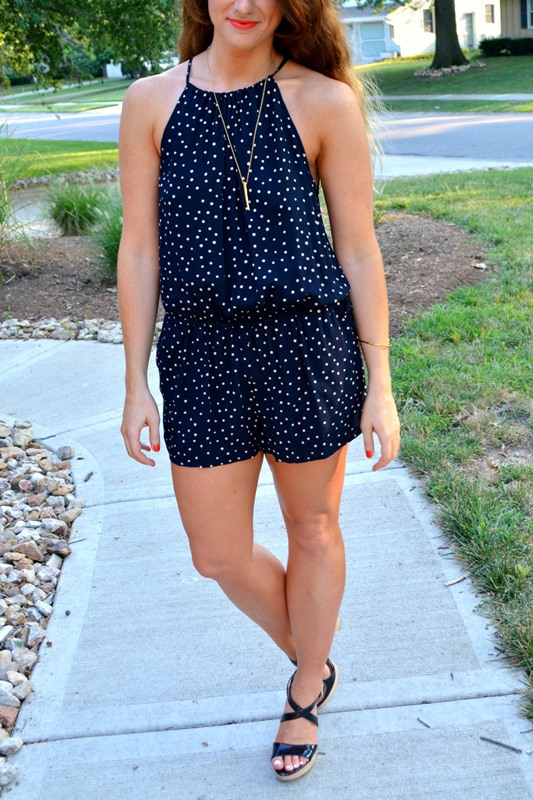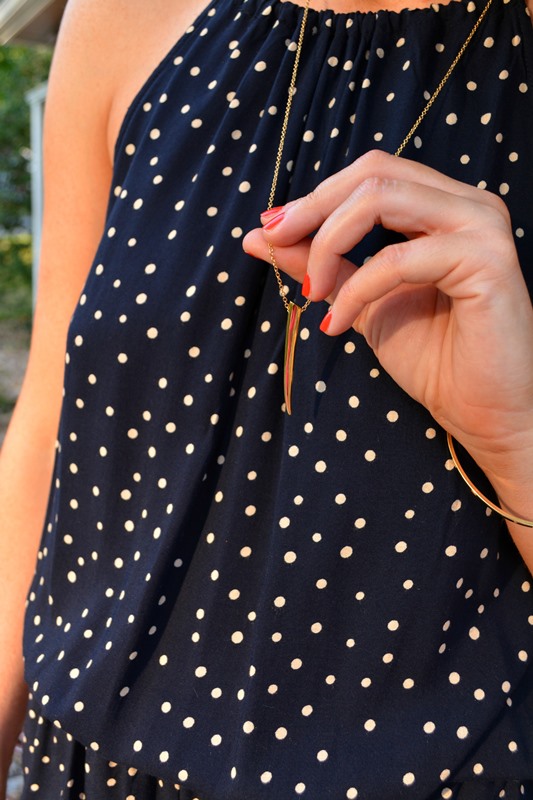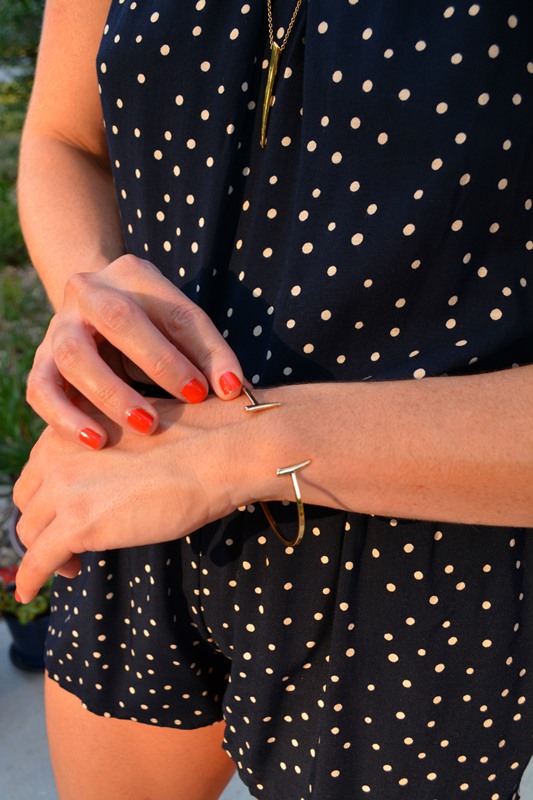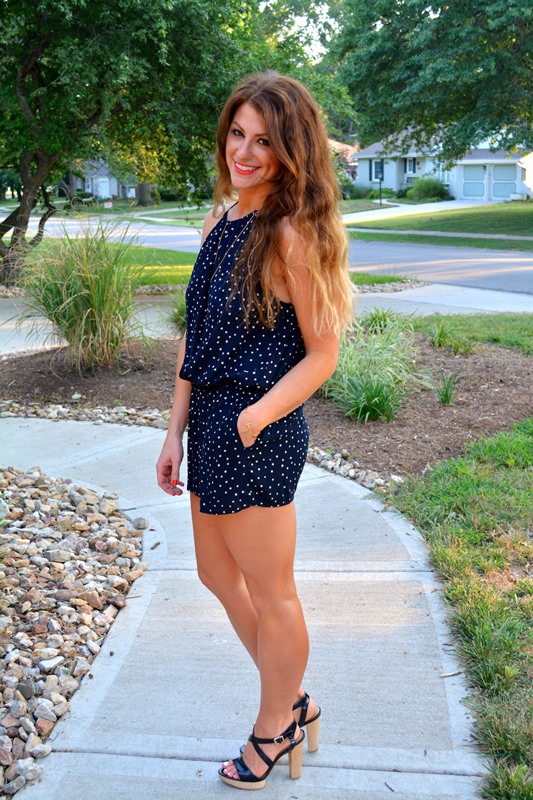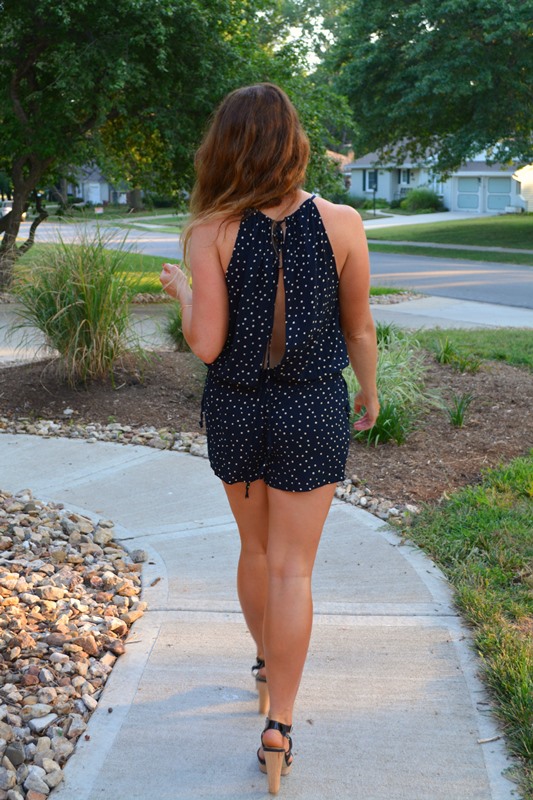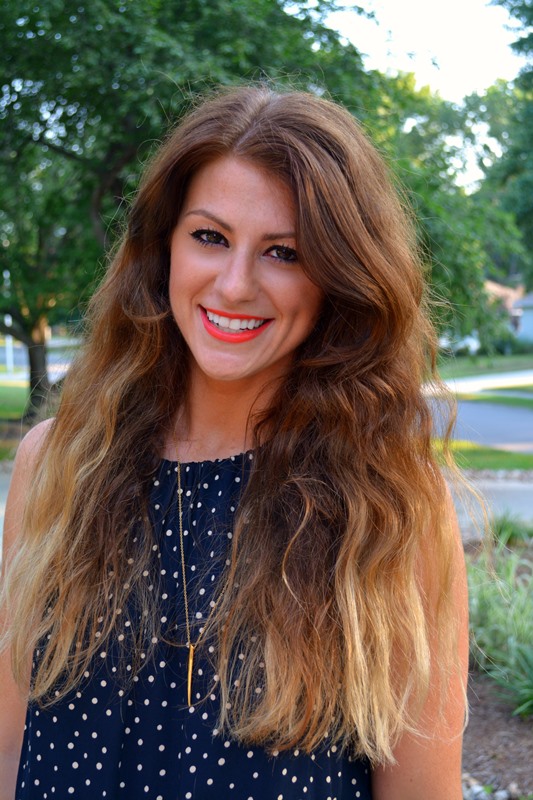 Hoping for a low-key week (jinx, touch wood, etc.) as I gear up for vacation at the end of August. Summer is almost over, y'all! Labor Day will be here before we know it… I don't know if I'm ready to give up all my summer dresses and sandals just yet.
Linking up with More Pieces of Me + On the Daily Express, Join The Gossip + I Have A Degree In This, Pink Sole + Cha Cha The Fashion Genius, Style Elixir, The Glossy Blonde,Walking in Memphis in High Heels, Rhea Et Cetera, I Do DeClaire, Life's a Party Dress Like It, Sew Crafty Angel, Get Your Pretty On, and The Pleated Poppy.