You know certain outfits and cocktails seem to go hand-in-hand? (Think body-con LBD with a dirty martini, or a glass of champagne and a sequined skirt.)
The team at Gracie B. thought so, too. They rounded up a few bloggers and asked us to choose an item from their new spring inventory and match it with a cocktail. Fashion and adult beverages? Yes and yes, count me in.
I chose to style the super versatile Drawstring Day Dress. Total wardrobe workhorse. A lovely dove gray neutral color can be paired with almost anything (read: appropriate for every season, just layer up or strip off). The style is a flattering faux wrap dress that is easy and timeless (and if it's good enough for Diane von Furstenberg, it's good enough for me).
I loved this piece so much, I pulled the trigger and bought it.
This dress says "girl on the go" to me; it's worn by a girl who knows the pieces in her closet need to be as flexible as her schedule. This means the dress should be able to work just as well for Sunday morning brunch as it does for the office. I styled it with a slouchy black blazer, simple leggings, and black and white brogues. Classic, effortless, and no-fuss.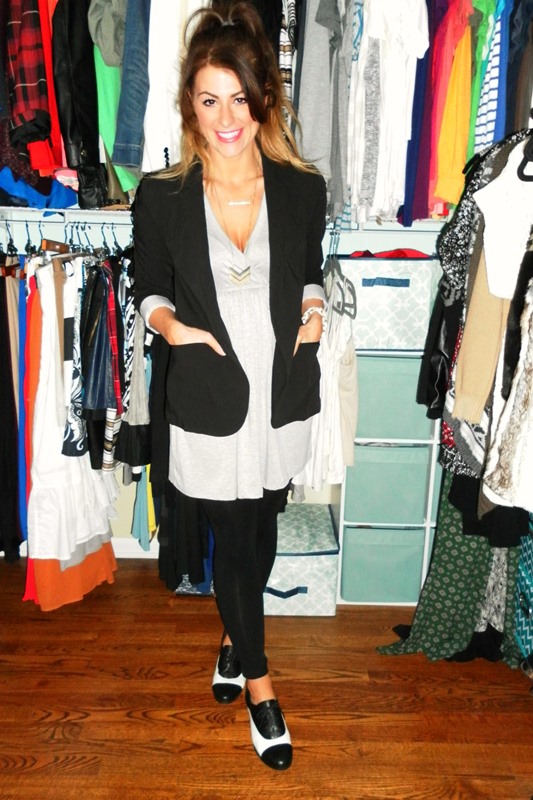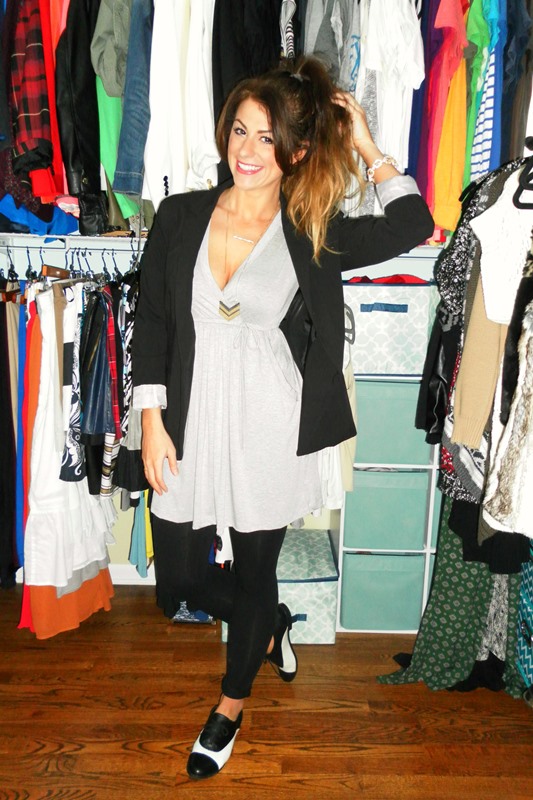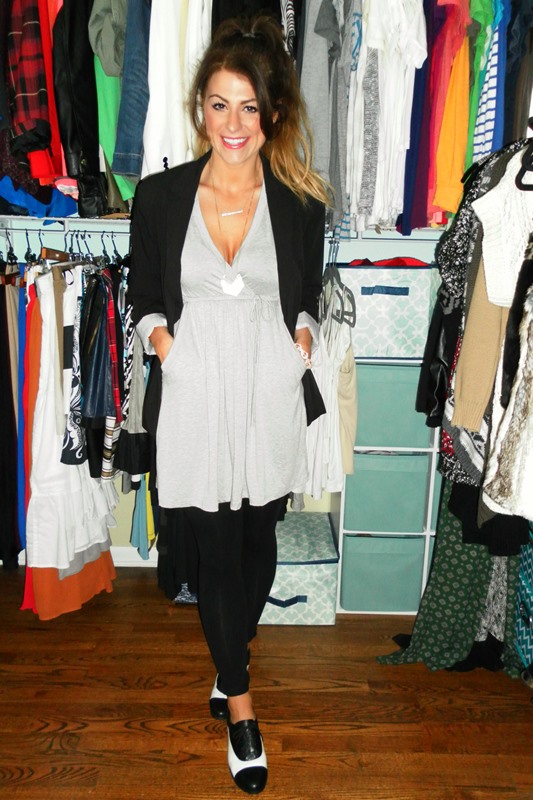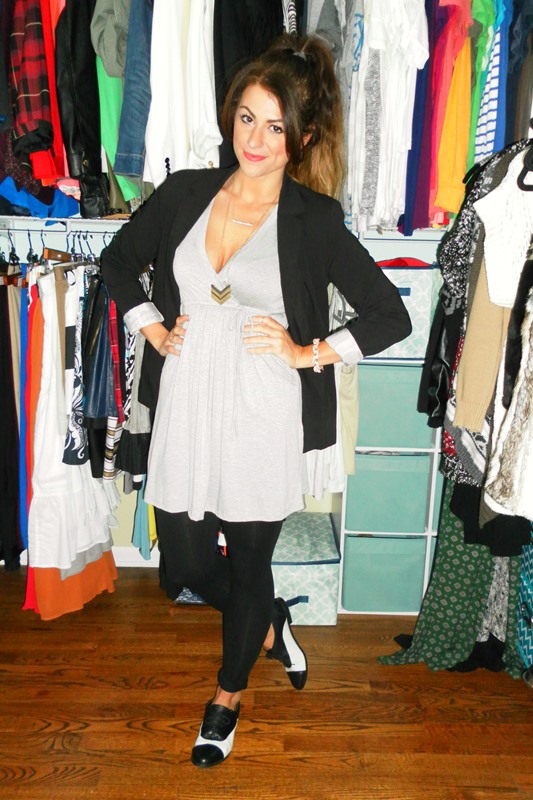 So what cocktail goes well with a no-fuss, city-chic outfit? I hunted around for something easy + fresh, just like the dress: a lemon prosecco cocktail I've dubbed Lemon Bubbly. Ingredients (per glass):
1 cup of prosecco
1 shot of vodka
1 spoonful of lemon sorbet
A few mint leaves for garnish and flavor
The finished product is light and refreshing– definitely going on my drink menu in heavy rotation come spring and summer.
Inspired to shop the Gracie B. boutique as much as I was? You're in luck: as part of the Stylish Cocktails series, the boutique is offering 21% off the dress I'm wearing above. (Use coupon code: StylishCocktails.) The discount runs through February 28th.
Gracie B. is also hosting a fun giveaway through February 28th, with the chance to win a pack worth over $140– including a $75 gift certificate to Gracie B.!
Ready to enter? Go!
Check out what my fellow bartenders Erin, Kaylin, and Nikki came up with. Alissa, April, Bree, and Kimberly are all on deck after yours truly to style their cocktails. And a big thanks to Danielle and Gracie B. for rounding us all up for this fun post.
Linking up today with Vodka Infused Lemonade, All Things Pretty, Stylin in St. Louis, Glitz and Gold, Perfectly Coutured, VMG206, and Style Elixir.