Remember the panic you'd feel when a hole started wearing in the knee of your back-to-school jeans? One too many ill-advised jumps off the jungle gym or dumps of your 10-speed, and your new jeans were toast. "Mom's going to kill me."
Now I find myself buying up pairs of jeans with the knees pre-busted and desert booties already scuffed. (And my mom doesn't yell at me.) Loving the relaxed, too-cool-for-school feel they bring to an outfit. For a nice contrast, I matched the distressed pieces with a clean, classic striped tee from JCrew.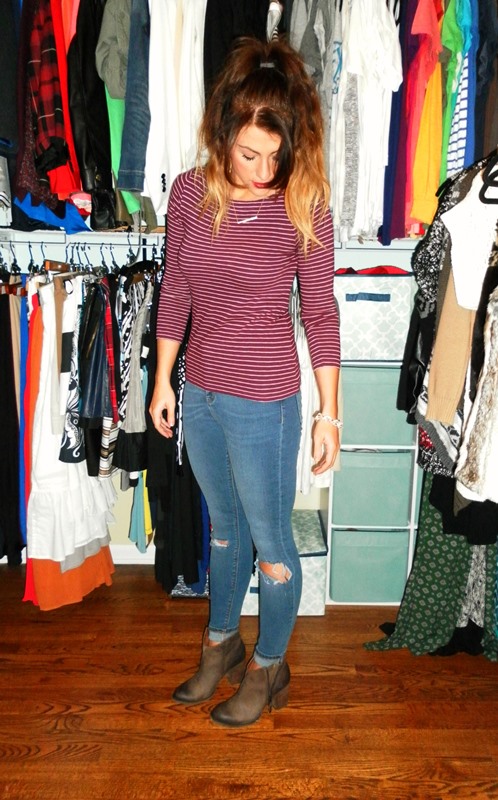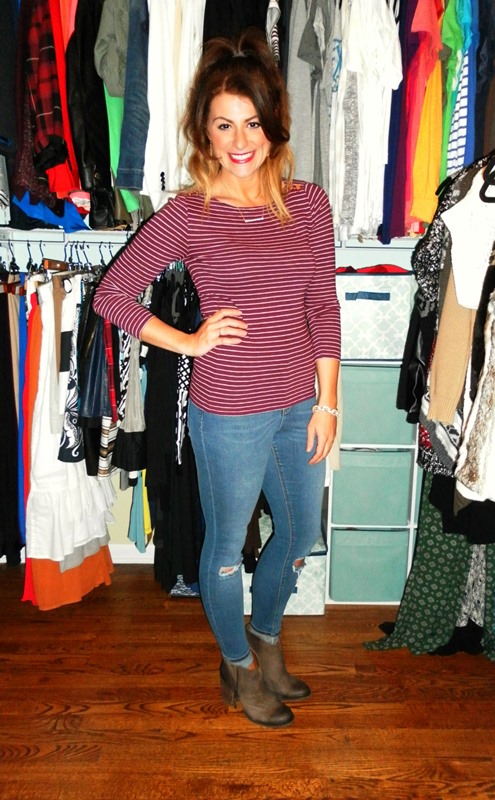 What do you think? You jumping on the destroyed denim trend? I'm loving the idea of these jeans with everything from casual sneakers to dressy pumps.
Linking up with More Pieces of Me + On the Daily Express, Get Your Pretty On, Style Elixir, The Pleated Poppy, Glossy Blonde + Karly Kim, Sew Crafty Angel, Walking in Memphis in High Heels, and Life's a Party Dress Like It.