Spring is around the corner… Or so the store windows would have you believe.
If you follow me on Instagram, you know that I went a little print-happy with the Peter Pilotto for Target Collection. I kinda bought everything that caught my eye, much a like a racoon with a credit card.
I just couldn't resist the bright, slightly psychedelic prints. The weirder, the better. Reminded me a bit of those crazy optical illusion folders I snapped up whilst school supply shopping in middle school. Every piece is interesting, and I am impressed by the overall quality of the line.
Styling my new Peter Pilotto digs now (for "cold spring," as some fashion houses call it) means layering it with black basics like a pair of JCrew Minnie pants and tall boots. A cobalt silk blazer works in some more color, although you could top this with a black leather jacket just as easily.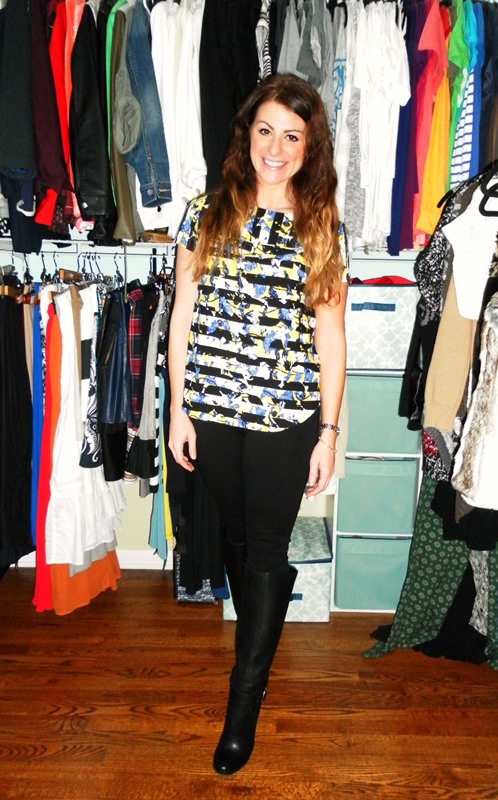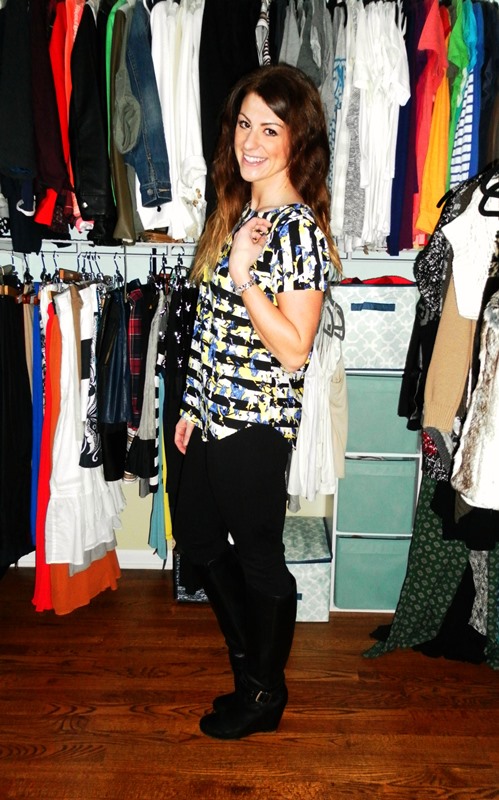 This line is only going to get easier and easier to wear as the weather warms up. For example, I'm picturing this particular blouse with a white mini skirt or baggy silk shorts + pumps for a late spring/early summer outfit. In the meantime, I'll keep covered up and reaching for darker, winter neutrals to wear with this collection.
Linking up with More Pieces of Me + On the Daily Express, Get Your Pretty On, Style Elixir, The Pleated Poppy, Glossy Blonde + Karly Kim, Sew Crafty Angel, Walking in Memphis in High Heels, and Life's a Party Dress Like It.