I went to Go Blog Social here in Kansas City this past weekend, and man did I leave inspired, revived, and newly-connected to some amazingly sweet and talented blogger pals. I'm still wading through business cards and speaker notes, but am so excited to apply what I learned at GBS 2014 to my little ol' blog.
Day 1 adventures:
So what does one wear to a blogging conference? You know for Day 2 I had to wear something a bit ridic– but without totally sacrificing comfort. I came up with a simple black v-neck tee and skinny jeans with busted knees (last seen here), a pair of killer Zara sandals in a super loud color (no worries; I brought roll-up flats to wear on the walk downtown to lunch), and a leather jacket with strong shoulders. The first day of GBS was chilly + windy, but Day 2 was gorgeous and perfect for an outdoor outfit shoot: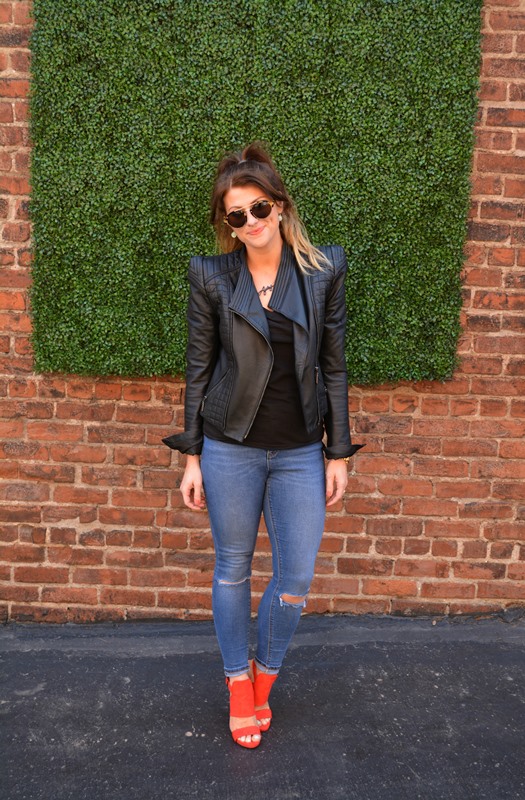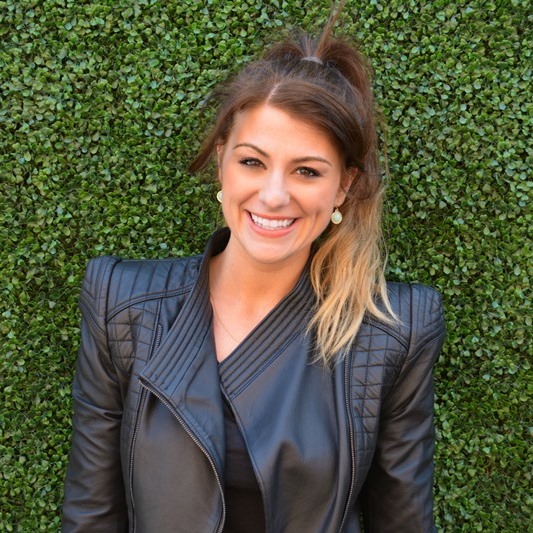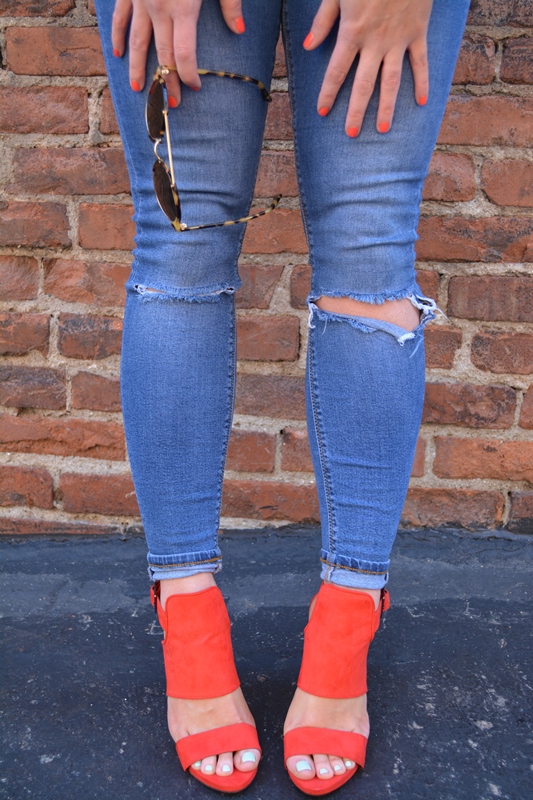 The outfit had a few elements of interest, but the base layer was super casual: a t-shirt and jeans. The ripped knees and leather bits gave it a tough factor I loved, while pretty touches of mint jewelry and bright suede heels glammed things up. Love a good mix of girly + badass.
More Day 2 adventures:
Ladies (and a few gents), it was so lovely to meet all of you. Between dishing over photo woes and professing our still-burning love for JTT, I had the best time. Meet-ups and reunions soon, yes? Check back Thursday for what I wore to the after-party at The Garment District. (A boutique with a bar in the center. Guys, this place was made for me!)
Linking up with More Pieces of Me + On the Daily Express, Get Your Pretty On, Style Elixir, The Adored Life + Style Honestly, The Pleated Poppy, Sew Crafty Angel, Walking in Memphis in High Heels, and Life's a Party Dress Like It.