There's print mixing, and then there's print mixing. As in, "Are you seriously wearing all of that?"
But a little print risk never hurt anyone (that I'm aware of), so I gave it a shot by matching up this camo + striped Gap tee with a pair of leopard pumps. I know, I know. On paper, it sounds like a bit much– but the nice 'n solid navy trouser in the middles serves to separate the prints and prevent some serious clashing.
I've never really been a camo girl (at all, actually), but for some reason really liked the camo body and striped sleeve combination of this t-shirt. It's easy to wear, also– super soft with a little bit of slouch, and can be dressed up or down.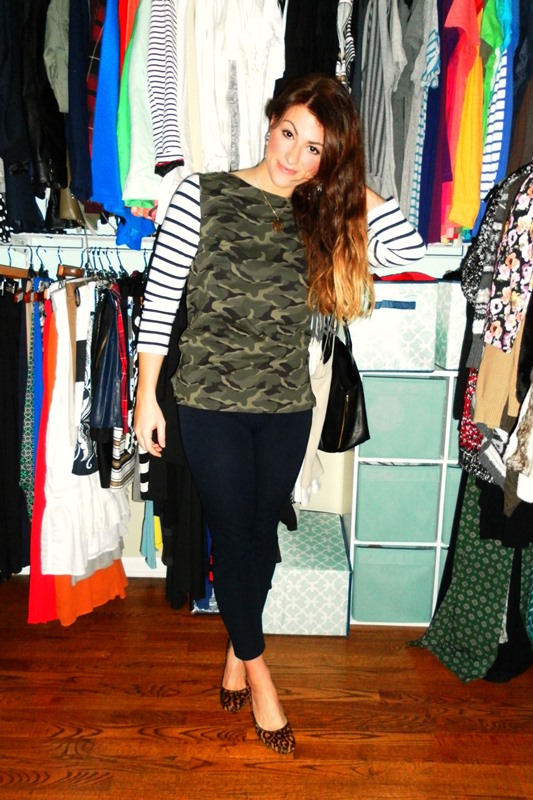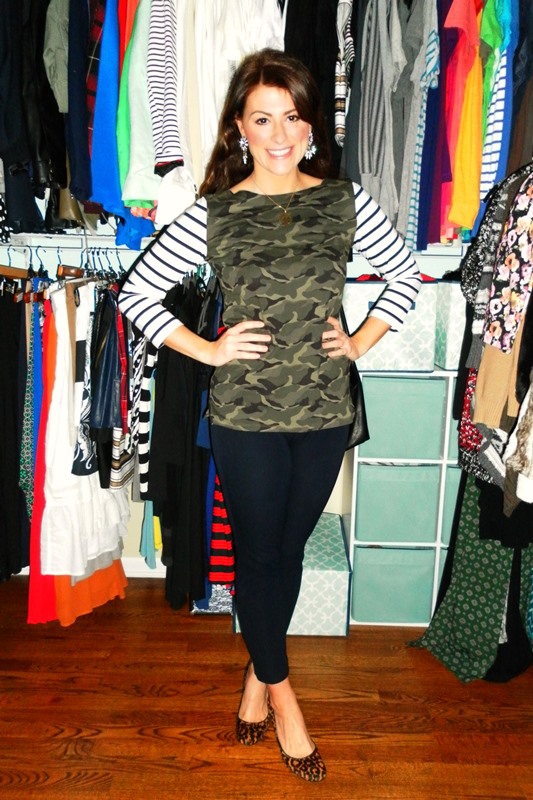 What is everyone up to this weekend? I've got Go Blog Social tomorrow + Saturday to keep me busy, and then Sunday I'll be slaving away in the ol' dressing room switching out winter sweaters for spring dresses (which always turns into a six-hour event).
A big congrats to Andrea D., who won the LSR + Commodity Goods fragrance giveaway! Yay for smelling good + feeling good.
Linking up today with Vodka Infused Lemonade, All Things Pretty, The Pleated Poppy, Stylin in St. Louis, Glitz and Gold, Perfectly Coutured, Walking in Memphis in High Heels, VMG206, Midwest Bloggers, and Style Elixir.