All good things must come to an end– and what better way to cap off Go Blog Social than with a party at The Garment District? GBS sprung for sushi and a round of cocktails for everyone, and we were invited to shop the super cute boutique with our newfound blogging buds.
I had time to run home and change, but opted to leave on the super strong shoulder leather jacket from the day's outfit as a topper. A pastel striped shift was perfect with a bright pink lip and nude pumps, and I left on the mint-colored Hello Cheeseburger jewelry + BaubleBar signature necklace I had been wearing earlier in the day, as well. Nothing like a quick change!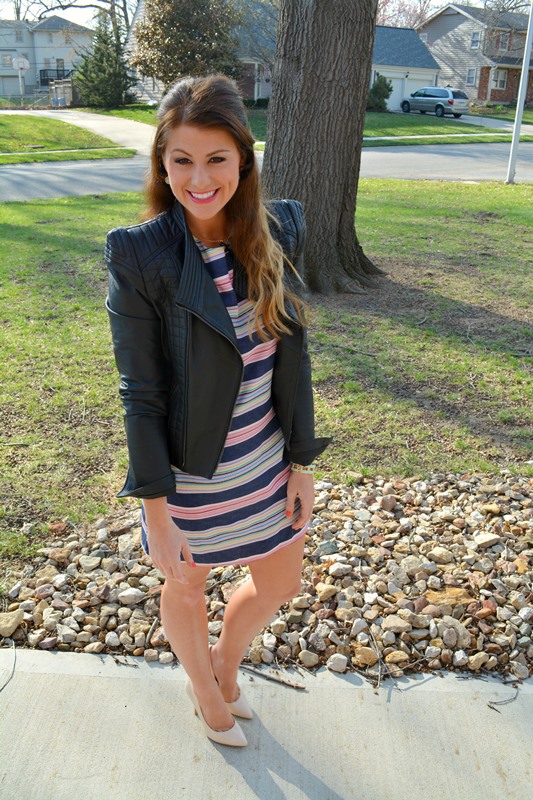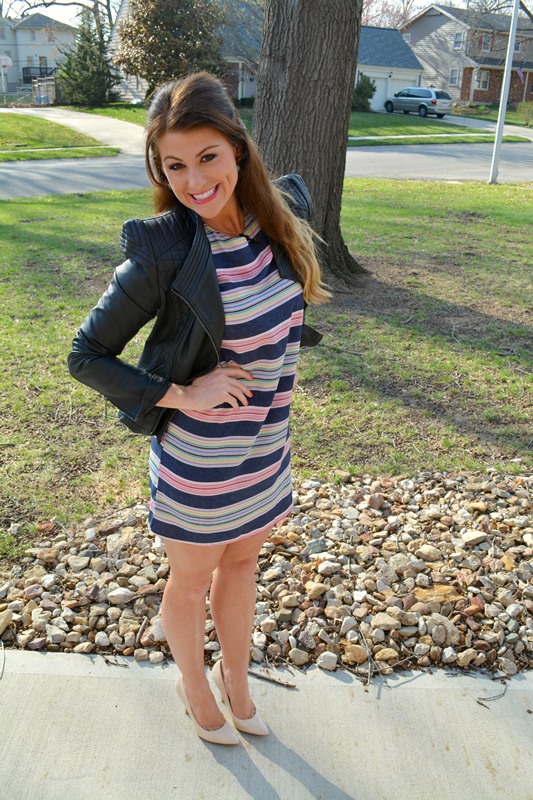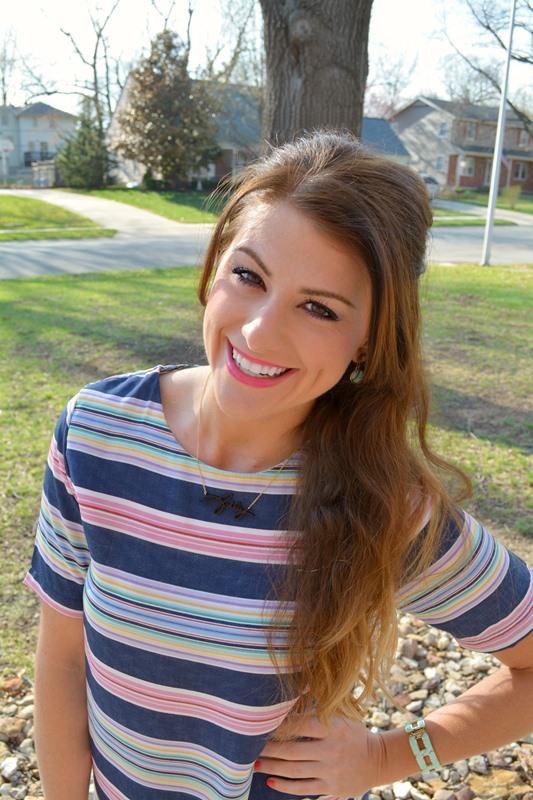 After-party adventures:
The girls and I picked up a few new things at the boutique (to be featured soon on the blog, I'm sure– I bought a grenade pendant, for crying out loud), and then went for drinks (more drinks?!) at the Drum Room.
It was a whirlwind weekend and I was dead tired on Sunday– but totally worth it to meet all these incredibly smart and ambitious women. I left Go Blog Social feeling not only like I had some great ideas for LSR, but also like I had forged some new friendships. Thank you, girls!
Linking up today with Vodka Infused Lemonade, All Things Pretty, The Pleated Poppy, Stylin in St. Louis, Perfectly Coutured, Walking in Memphis in High Heels, VMG206, Midwest Bloggers, and Style Elixir.