Sweater remix: I wore a variation of this outfit last week, and here we are again– only this time I'm going super slouchy and over-sized in the sweater department (rather than cropped and boxy), and jeans have been replaced by a standard black legging. But how cozy and perfect? Nothing like wrapping up in a huge snugly sweater.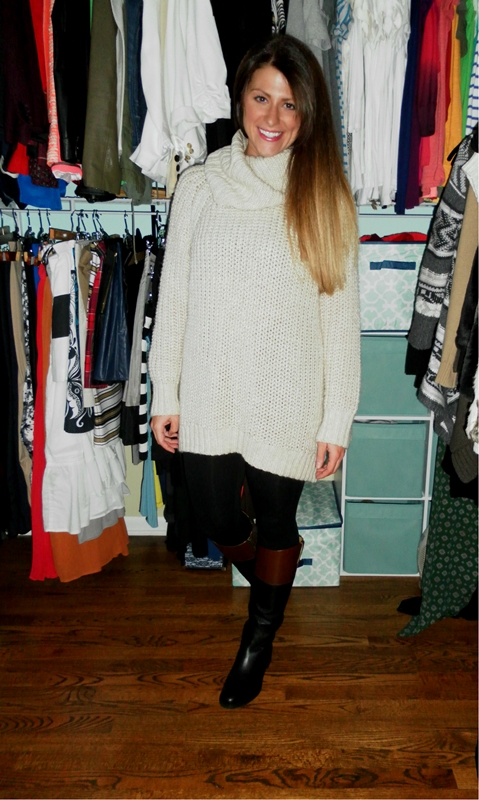 Buying up several types of sweaters (lightweight, fitted, slouchy, thick knit, cropped, etc.) means that you can keep rocking the sweater + boots look all winter long without getting Outfit Fatigue. Last week's version of this was very similar, but it's a totally different look, no?
Linking up with Fizz & Frosting, Get Your Pretty On, Style Elixir, with The Pleated Poppy, and Life's a Party Dress Like It.