I've been all about polishing up my weekend wear lately. It's nice to hit both the style and comfort marks, am I right? You can feel like a couch potato, but avoid looking like a couch potato. I'm all for that.
This jacket from Victoria's Secret does most of the work. It's super cozy, but the faux leather sleeves and marled pattern make you forget it's essentially just a hoodie. (Fashion score.) Paired with destroyed boyfriend jeans and slightly dressier-than-your-average ballet flats, this outfit is weekend with an edge.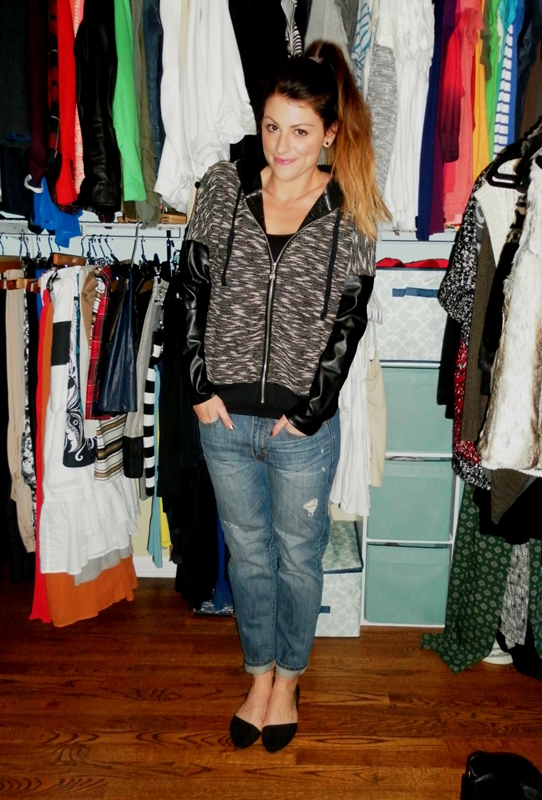 I've been in meetings all week at work– this is my punishment for getting such a nice holiday break between Christmas and New Year's, I'm sure of it.
Linking up today with More Pieces of Me + On the Daily Express, Vodka Infused Lemonade, Just Jacq, All Things Pretty, Stylin in St. Louis, Perfectly Coutured and Style Elixir.