Finding your next fave pair of denim in the men's section.
I'm not kidding– these are totally jeans from the men's section (you may have seen my H&M menswear haul via Snap a few weekends back). I really liked the wash (hello, 90s!), so I tried them on and boom: slightly slouchy fit, perfect with a cuff at the ankle and a ribbed tank top. To go full stop Brat Pack, I grabbed a pair of floral sneakers (such a sweet Target score) and a cropped silver motorcycle jacket. I am Rob Lowe, circa 1990.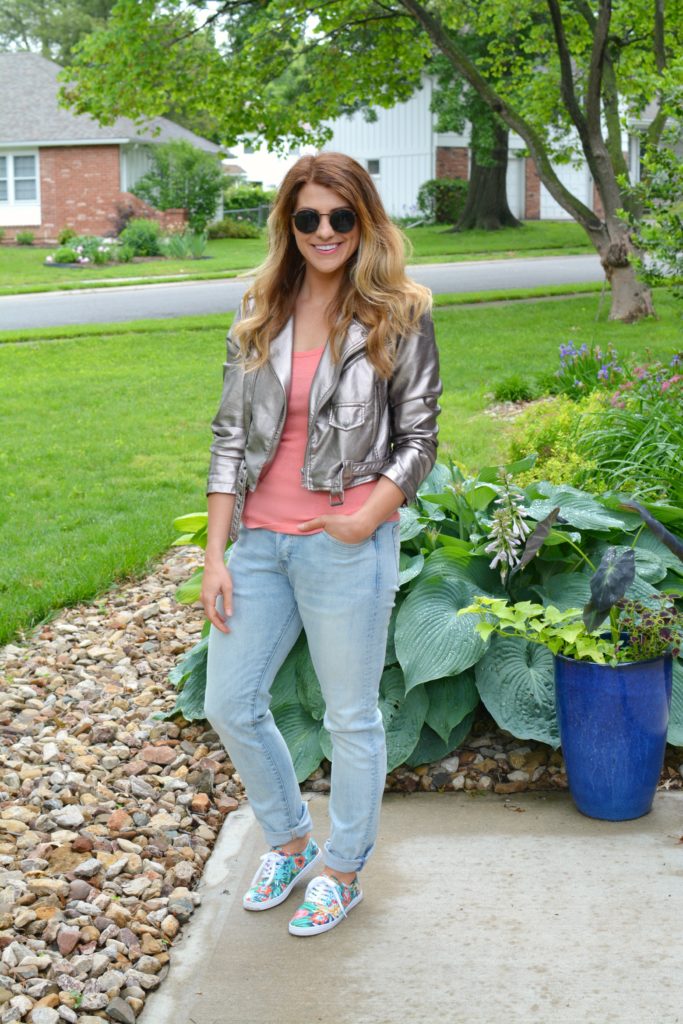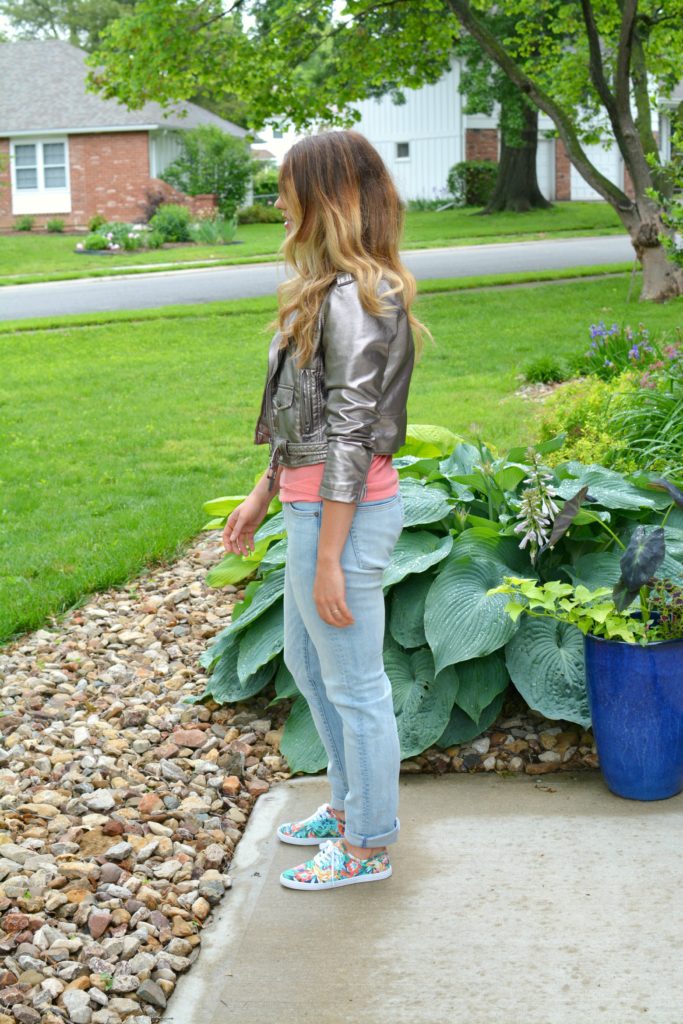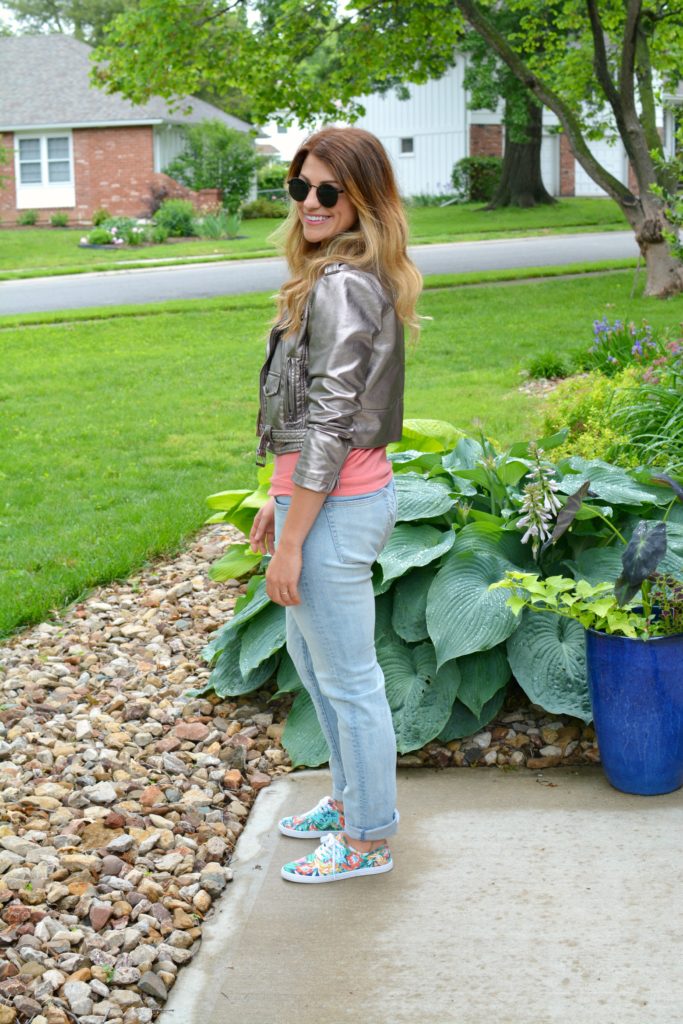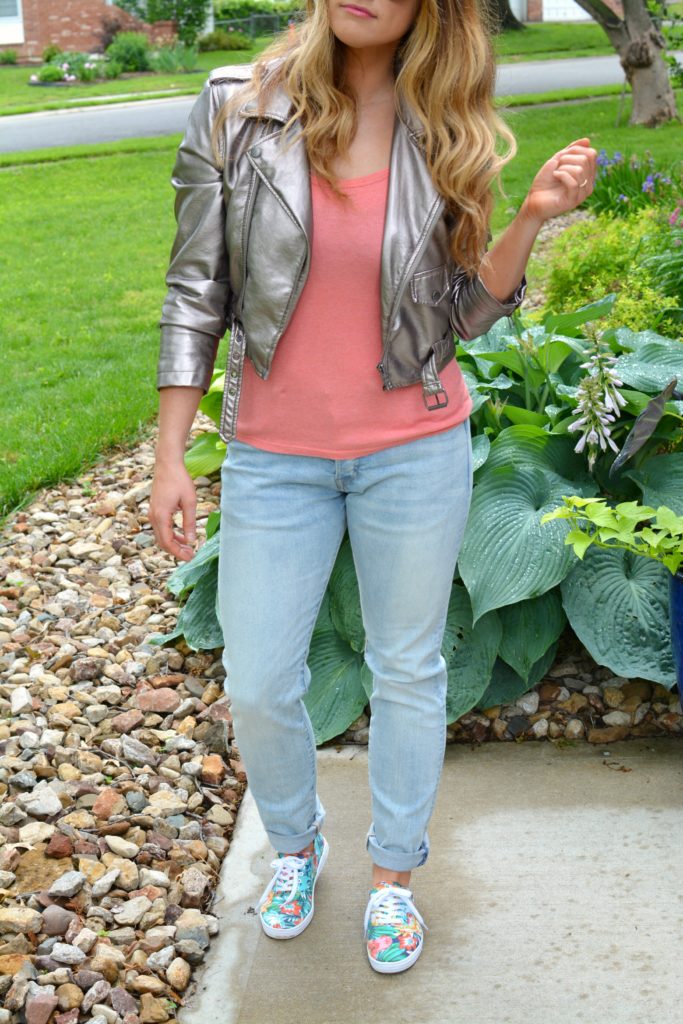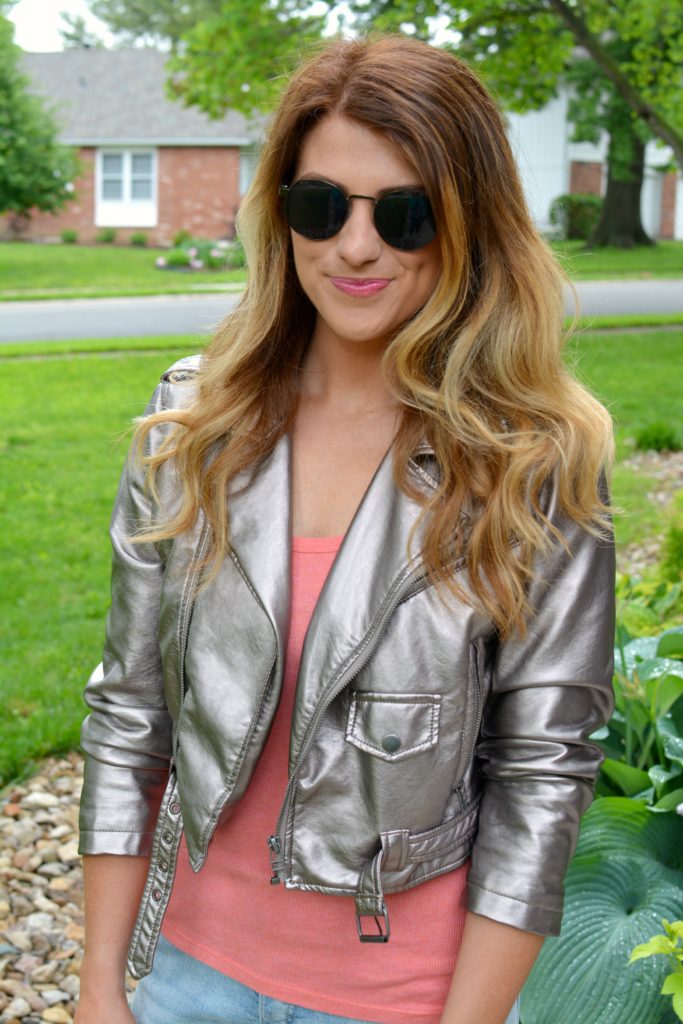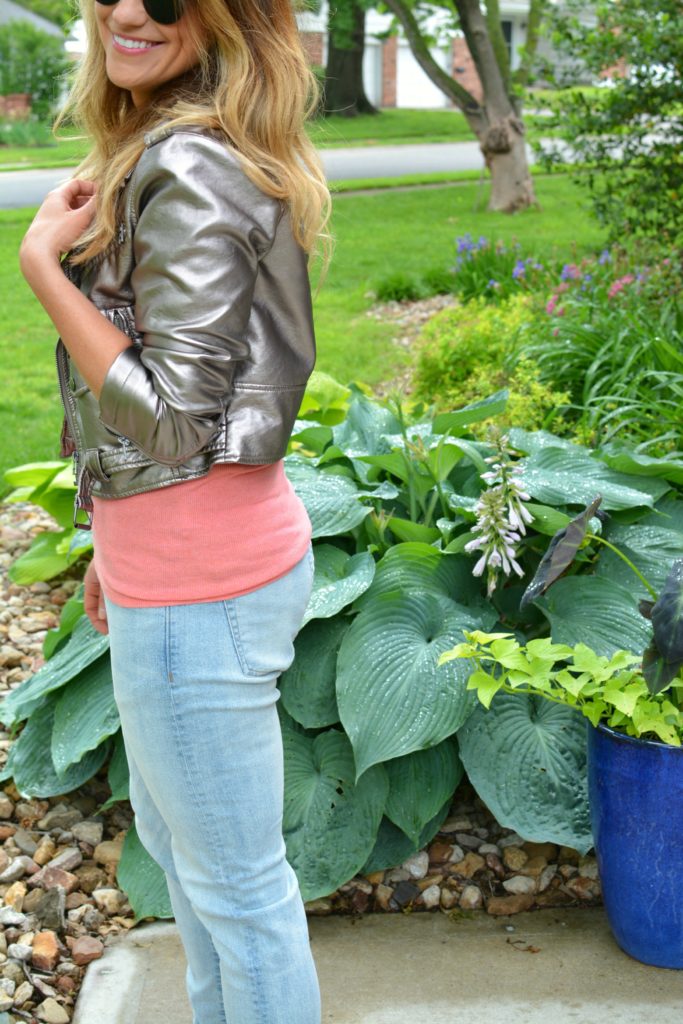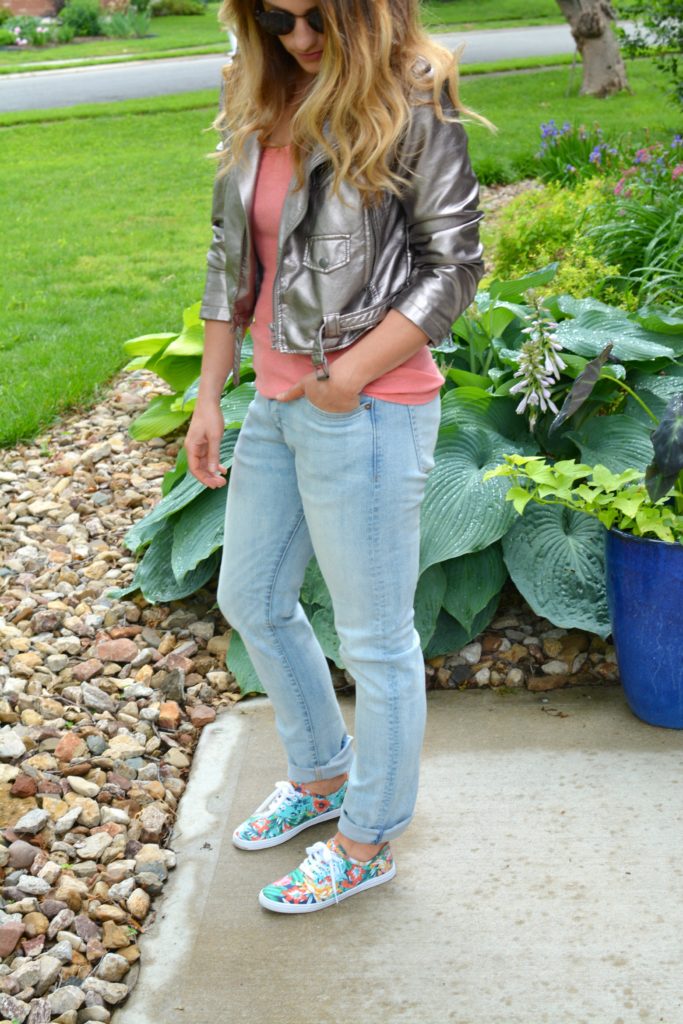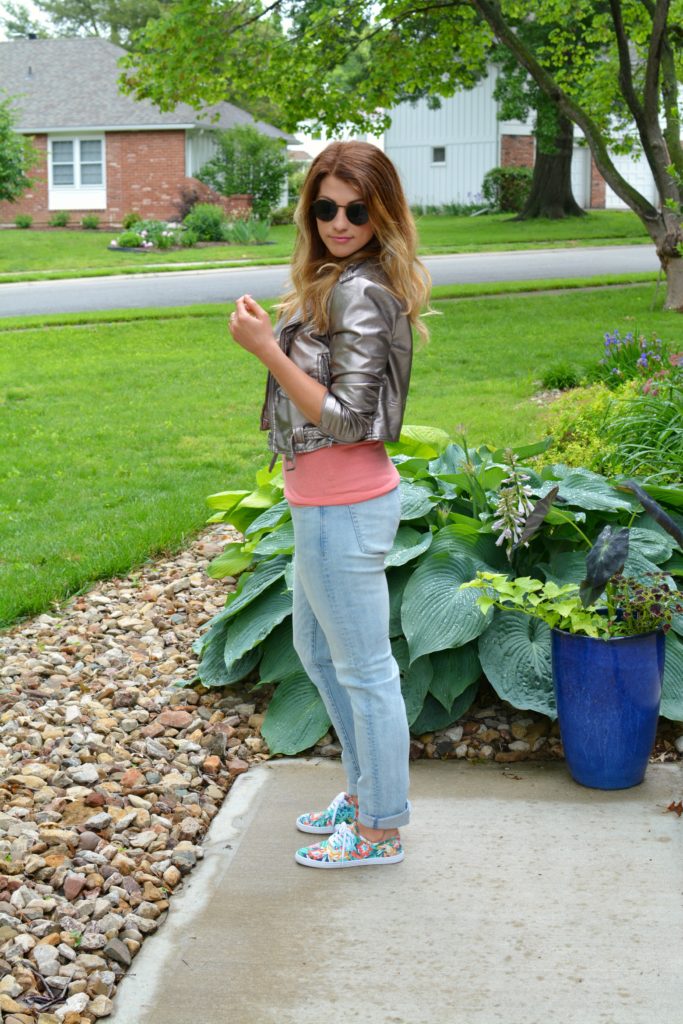 Shop the look:

What did I say about the men's section? Don't sleep on it, guys.
Linking up with Stylin in St. Louis, Doused in Pink + Curly Crafty Mom, Mix & Match Fashion, Daily Style Finds, The Red Closet Diary, Elegance & Mommyhood, Living on Cloud Nine, The Penniless Socialite, Happiness at Mid Life, Life of Malones + East Coast Chic, Birdie Shoots, Adri Lately + Jeans and a Teacup, A Pocketful of Polka Dots, Style Elixir, The Penniless Socialite, Lifestyle by Joules, More Pieces of Me + Sincerely Jenna Marie, Michelle's Pa(i)ge + Northwest Blonde, and Pink Sole.