Remember last week's foray into full menswear territory with the H&M men's jeans? They're back, this time with a super floaty boho top and white wedges. I scored this top in a pop-up truck boutique (at a crawfish festival– not kidding, amazing) while in Austin for a getaway weekend and couldn't resist the mega-Woodstock factor. It hits on the boho and off-the-shoulder trends, so I was down.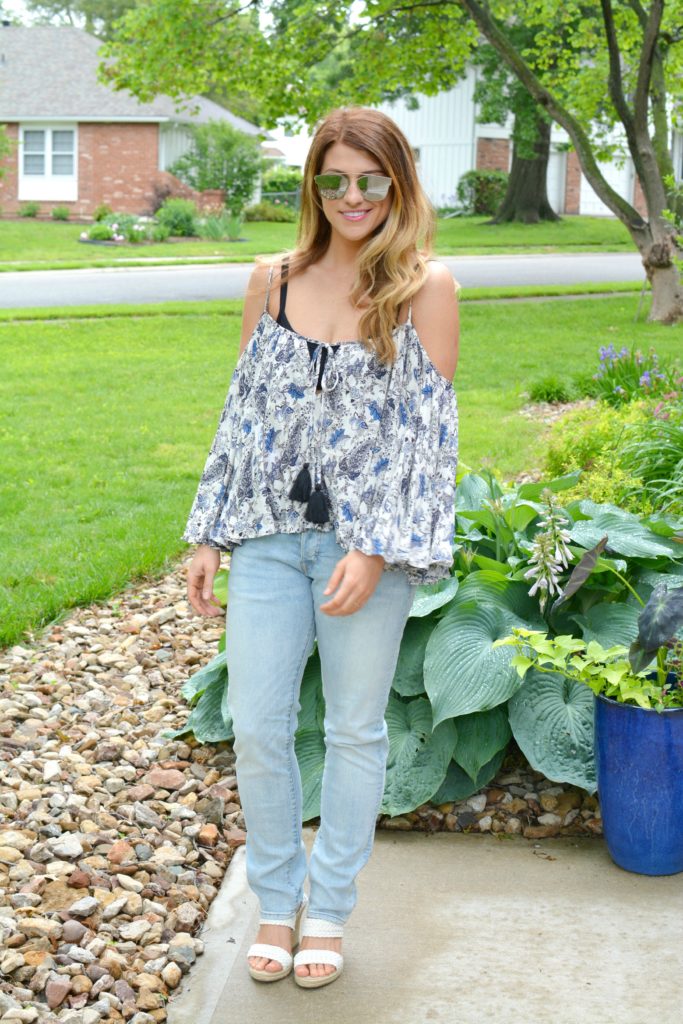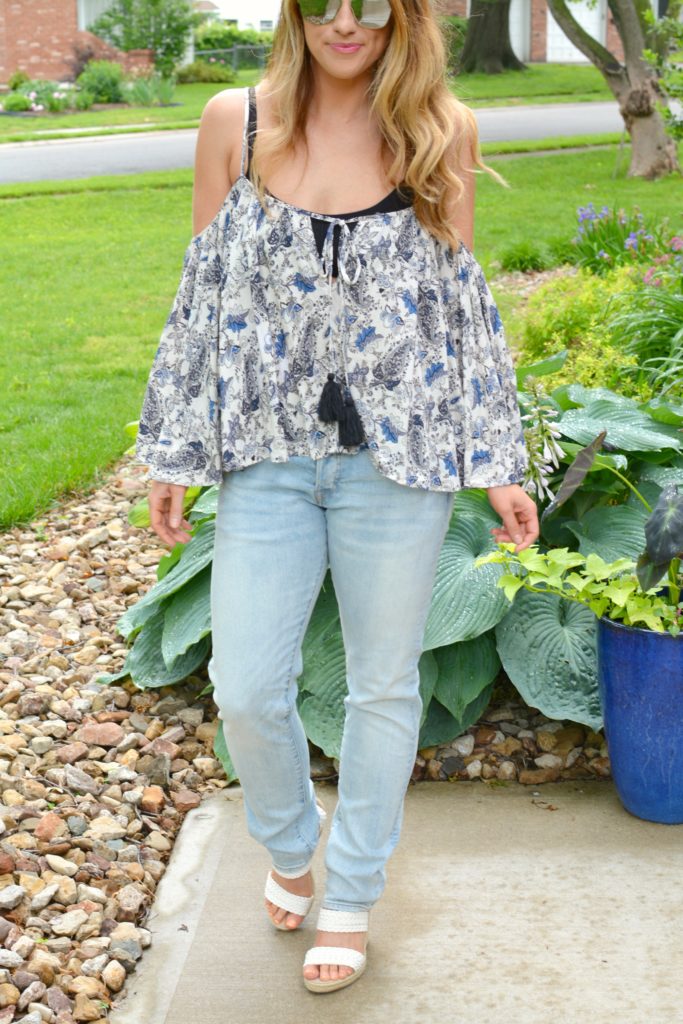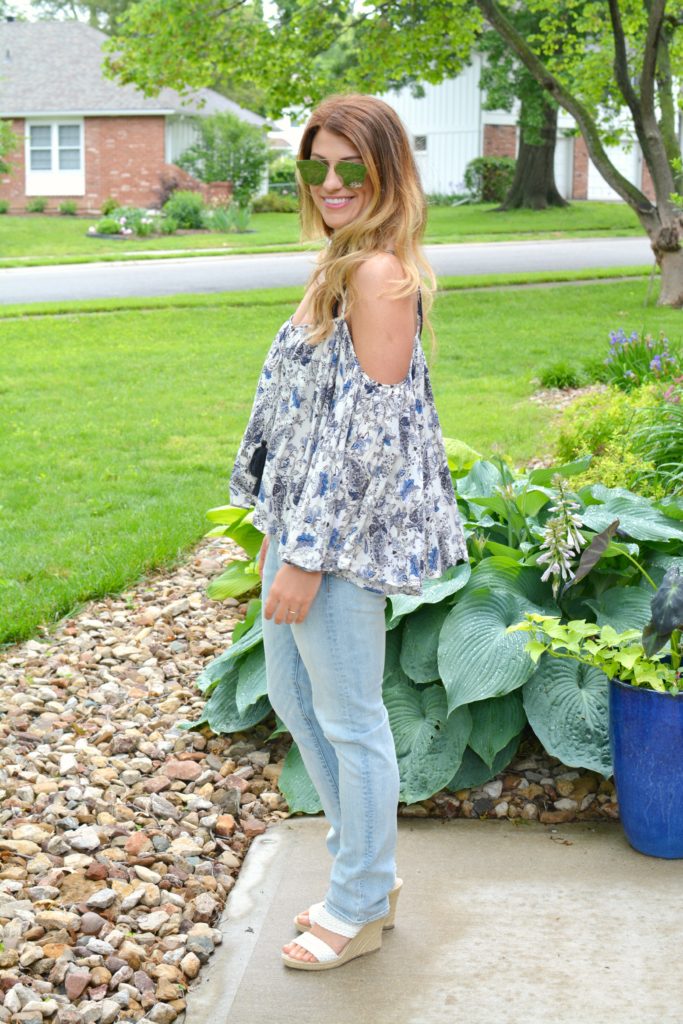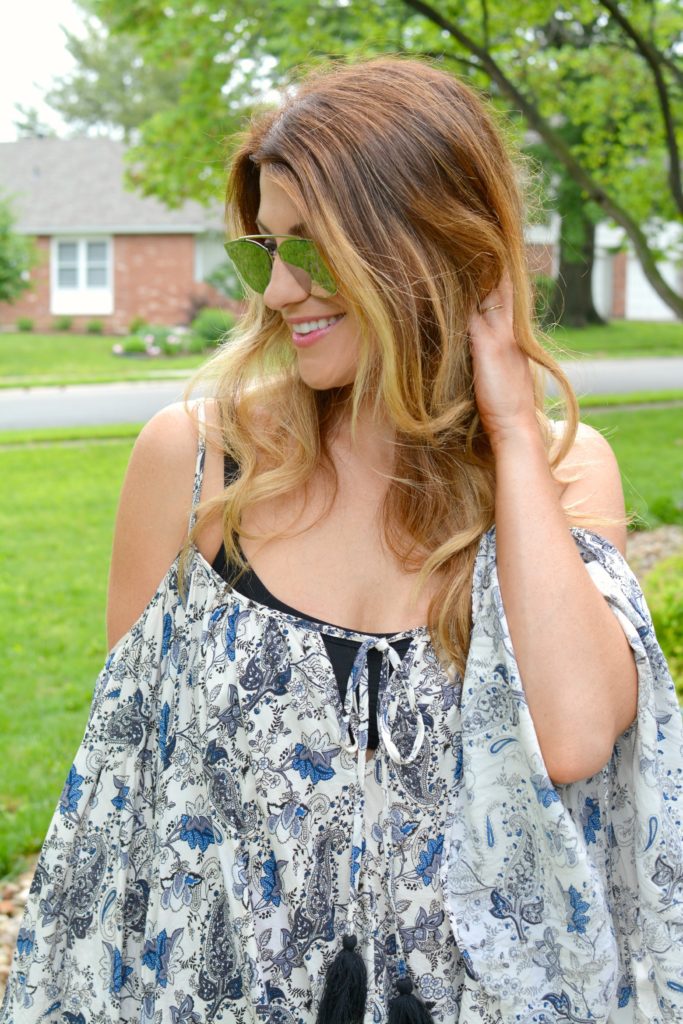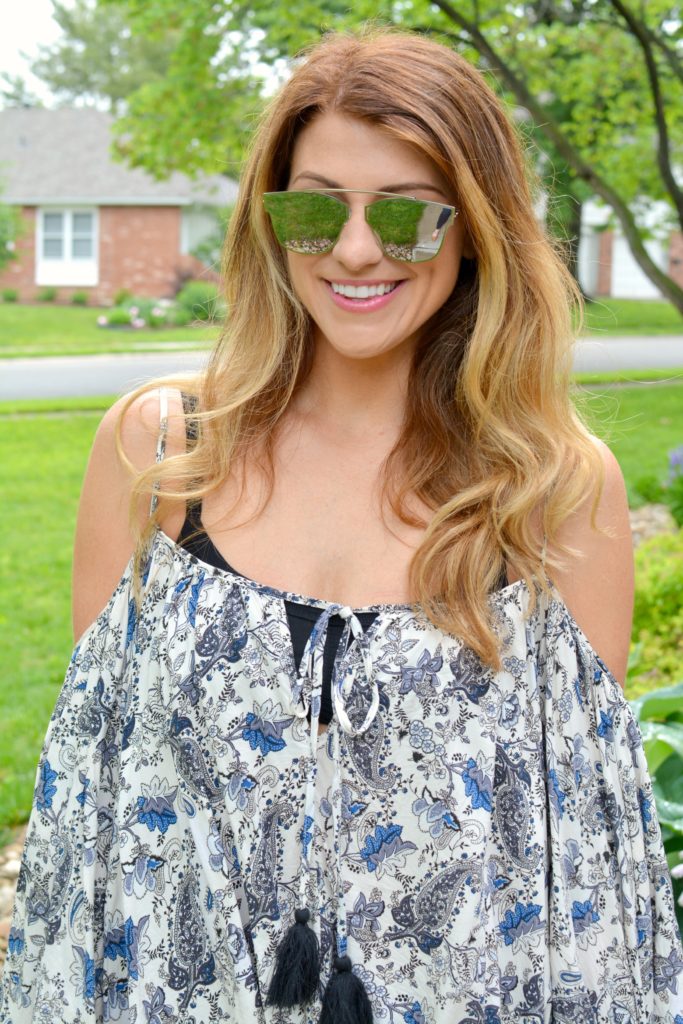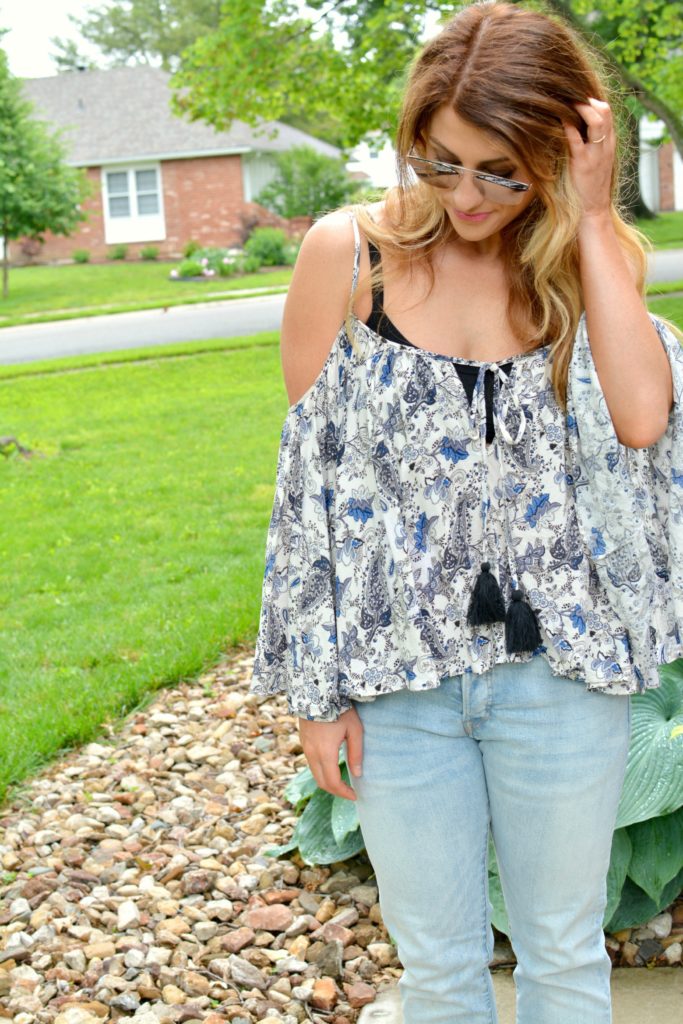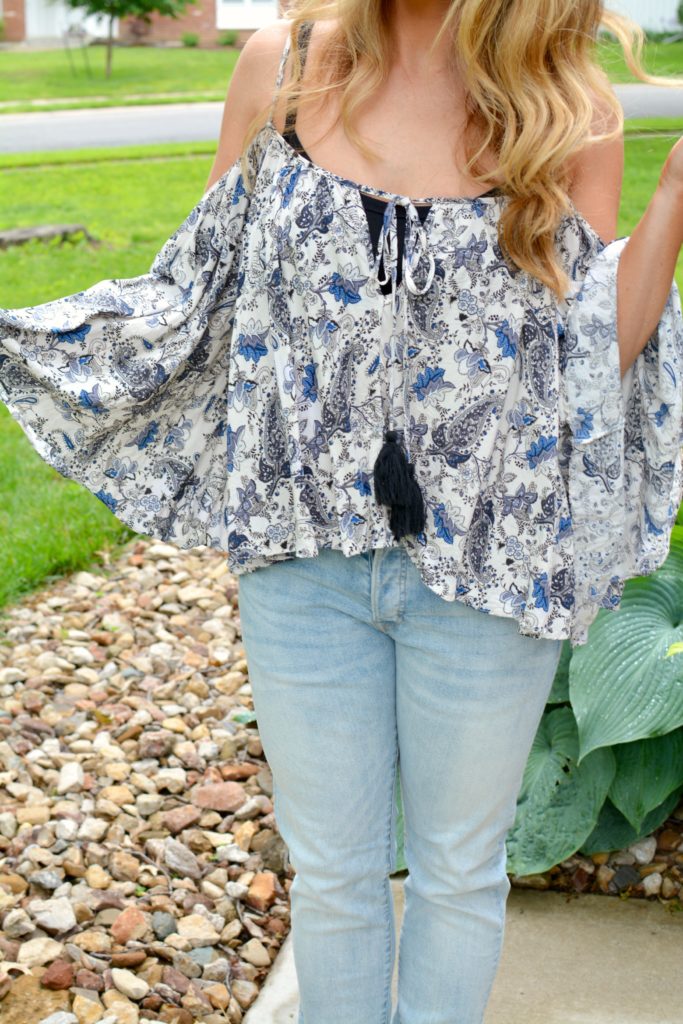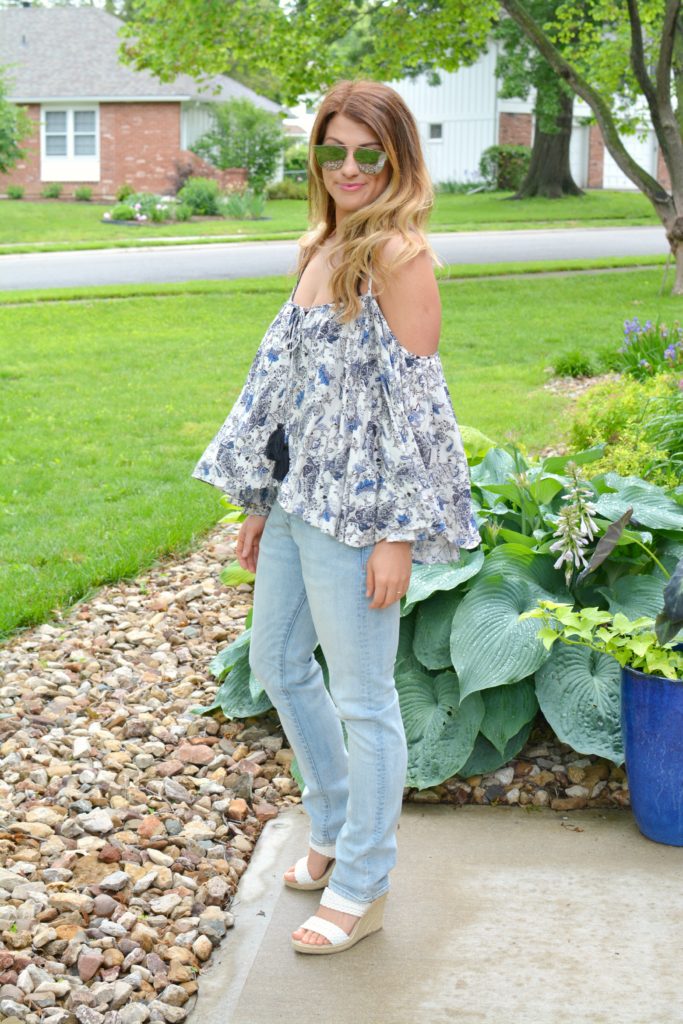 Shop the look:

Now that we're past Memorial Day weekend, I'll be looking to pair this top with cutoff denim shorts and basic leather flip flops for easy BBQ + Sunday Funday outfits.
Linking up with Beauty By Miss L, Style Elixir, Elegantly Dressed and Stylish, Her Heartland Soul, Walking in Memphis in High Heels + The Fashion Canvas, I Do DeClaire, Two Peas in a Blog, Style Nudge, Mama and More, Shopping My Closet, Pumps and Push Ups, and Chic Street Style.