How do you feel about jean jackets? I rocked 'em all the time in elementary school, but then they fell off my fashion radar for a few years. Now I have one I consistently work into outfits all year long to pull in a casual, all-American vibe. One of my favorite ways to wear this piece is to the office.
I took a denim jacket in a classic color + cut and paired it with a more formal pair of tweed trousers and patent leather pumps. A snow leopard scarf looped around the neck adds in a fun print (and some warmth).
The denim jacket brought a relaxed element to an otherwise pretty standard office outfit, and a different feel than had I thrown on a blazer or leather jacket. Jacket options are good options.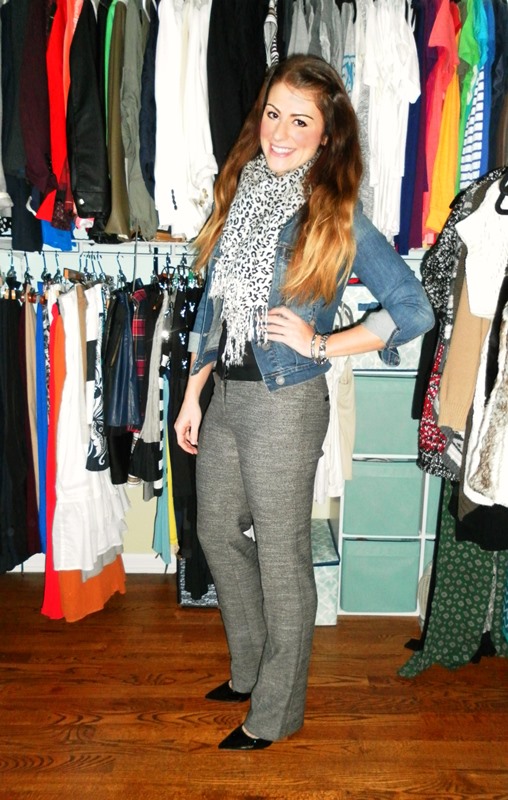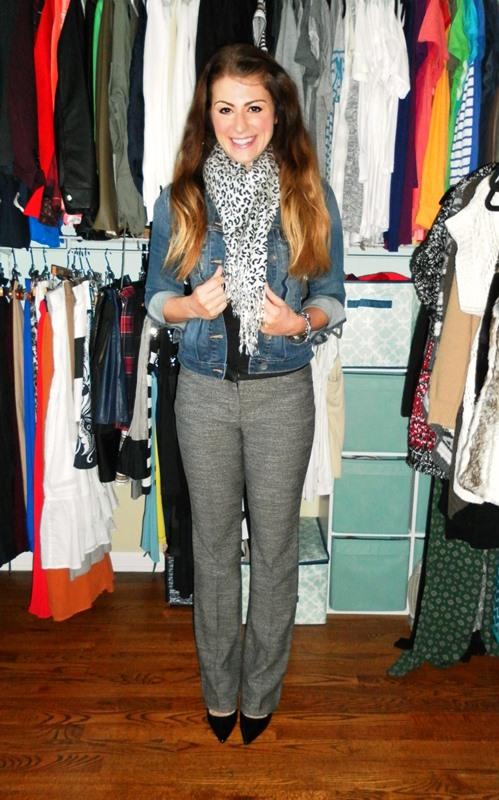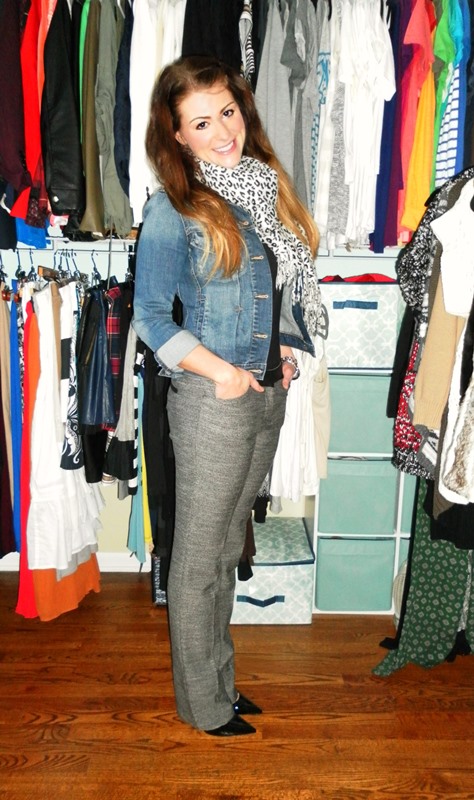 It's been a run-and-gun week. Lots of boxes to check in order to work through my to-do list. Watching (and consequently tearing up over) the Olympics has dominated my television schedule, so I'm scrambling to catch up this weekend so I can stop dodging spoilers. Also hoping the temperatures here in Kansas City get warm enough (and stay there!) to melt some of this incessant snow. Spring countdown: 33 days.
Happy to announce the winners of the beauty giveaway are Carrie from Missouri (our free facial winner) and Nikki from Tennessee (proud new owner of the yummy sugar scrub). Congrats, ladies!
There's still time to enter the $1000 PayPal cash giveaway– hurry, hurry, the content closes tonight at midnight!
Linking up today with Vodka Infused Lemonade, All Things Pretty, Stylin in St. Louis, Glitz and Gold, Perfectly Coutured, VMG206, and Style Elixir.