I have been hunting for a pair of two-toned riding boots for ages. I had this idea of the perfect, equestrian-feel boot, but I kept striking out because the versions available didn't match the Dream Boot in my head: wrong price point, the shaft of the boot was too short, the top of the boot didn't have that telltale flare, etc.
However, I am two-toned bootless no longer.
I found these killer Enzo Angiolini riding boots at Nordstrom during the Anniversary Sale, and snagged the last pair is my size. Bless! Meant to be.
Riding boots and skinny jeans? Pretty much a casual winter uniform. I paired my new boots with a cropped sweater. So easy, super cozy, can't go wrong.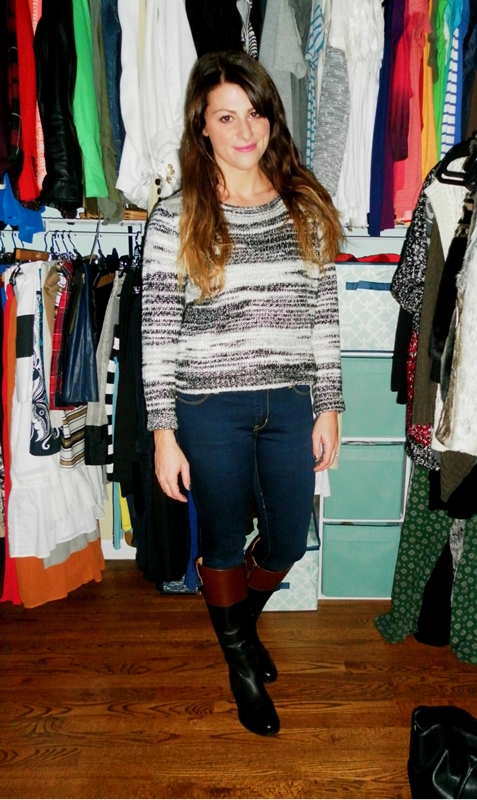 We're in the middle of a deep freeze here in Kansas City– temperatures yesterday started at -2° with a windchill of -30°. Yikes, I wish I could hibernate until mid-March. Stay warm, Midwest!
Linking up with Get Your Pretty On, On the Daily Express + More Pieces of Me, Style Elixir, Glossy Blonde + Karly Kim, and Life's a Party Dress Like It.