Welcome to March Madness: defined not only by Selection Sunday and basketball tournament mayhem, but also by Kansas City Fashion Week, crazy Midwestern weather, and a slew of projects to kick off on the blog and around my house. Hello, spring! My good pals at Scoobie are celebrating this wild season by launching their new game day collection. Also known as: what you wear to a game when you want to rep your team but not show up in a standard mascot tee. The current selection is very KU-friendly (lots of red + blue with some white thrown in for good measure), but Team Scoobie is planning on expanding the collection very soon.
So what I am wearing to cheer on my Jayhawks? I chose this super cute peasant blouse and wore it with a fringe jacket, high-waisted jeans, and a pair of Stan Smith sneakers from Adidas. Cute + comfy, with a healthy dose of attitude from all that faux leather fringe. Boho + athleisure? Sure, I'm game.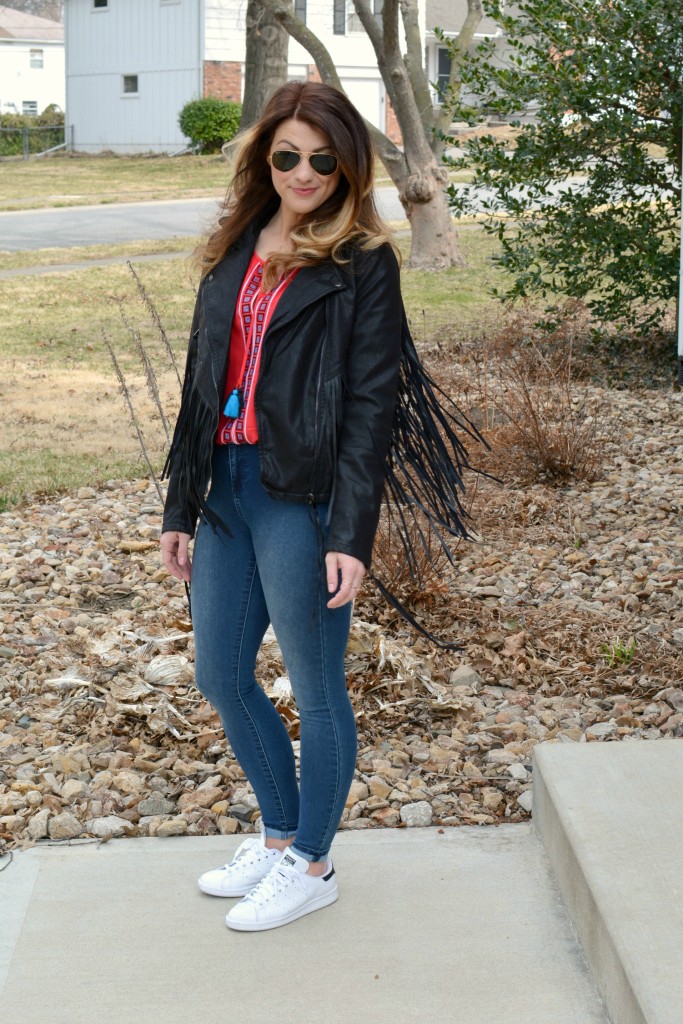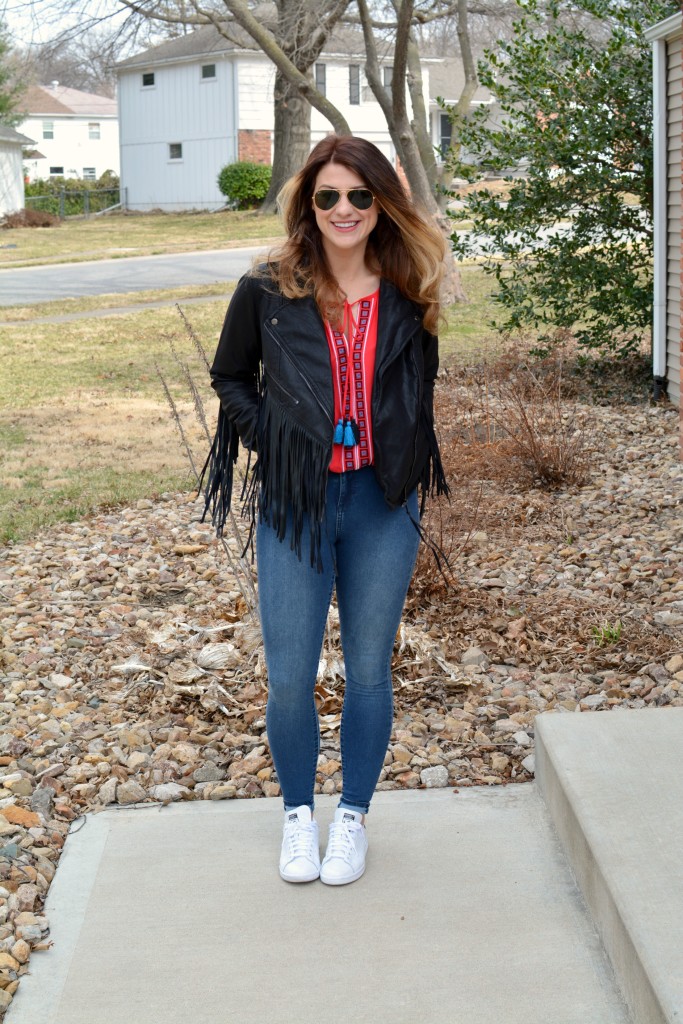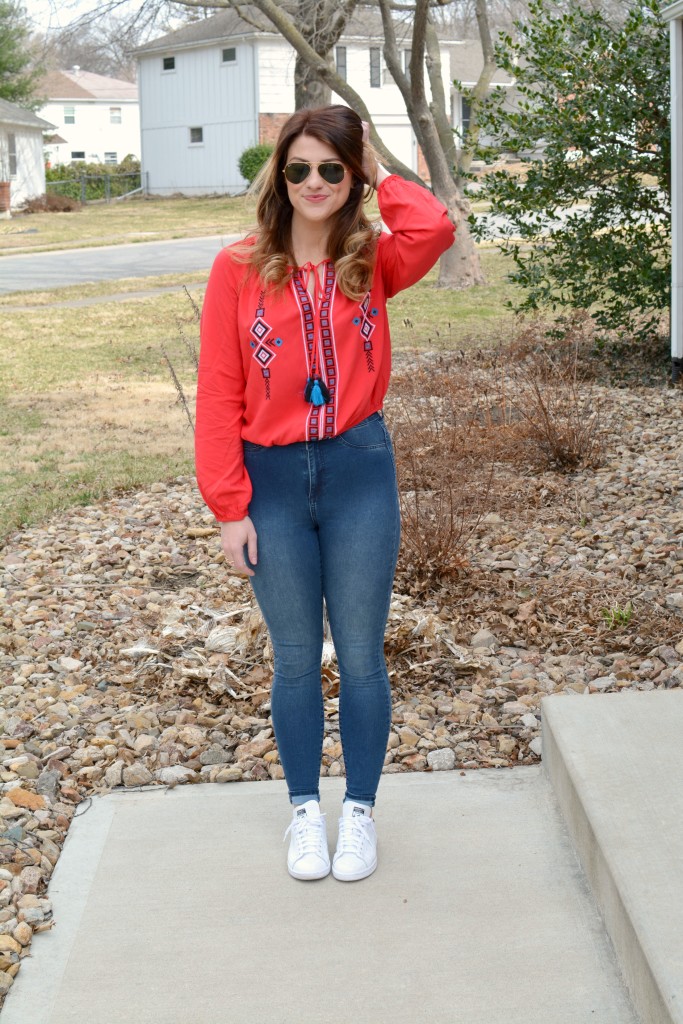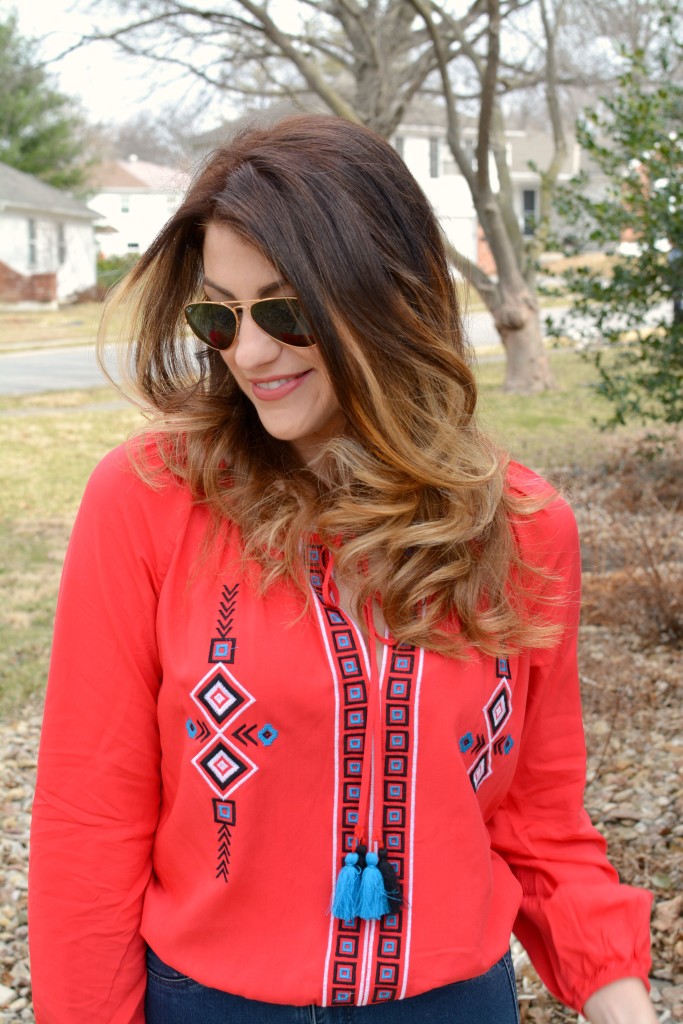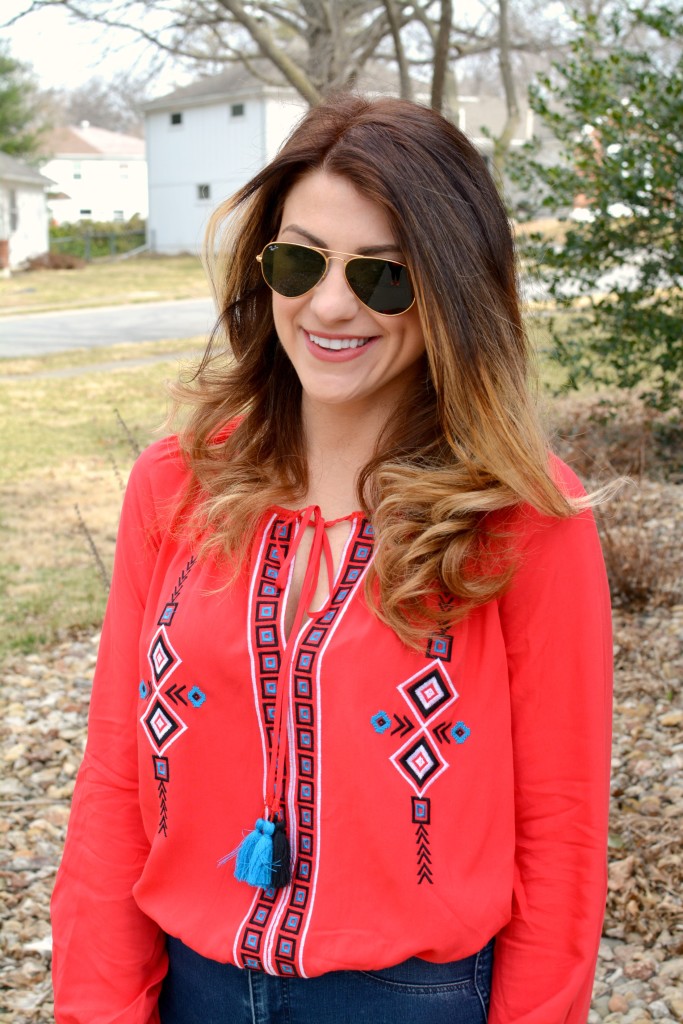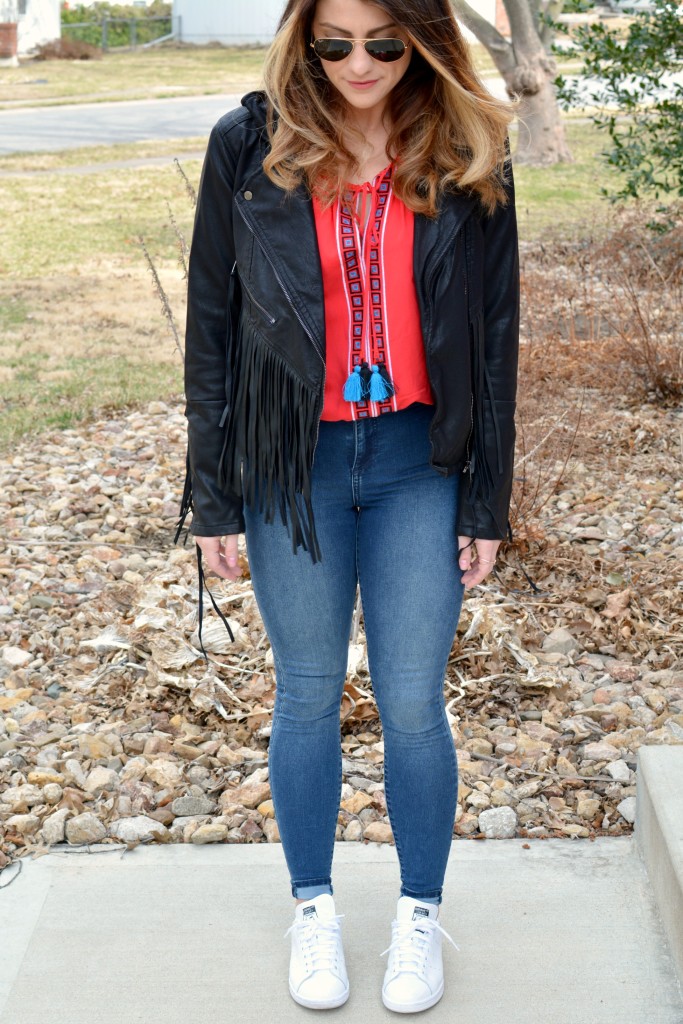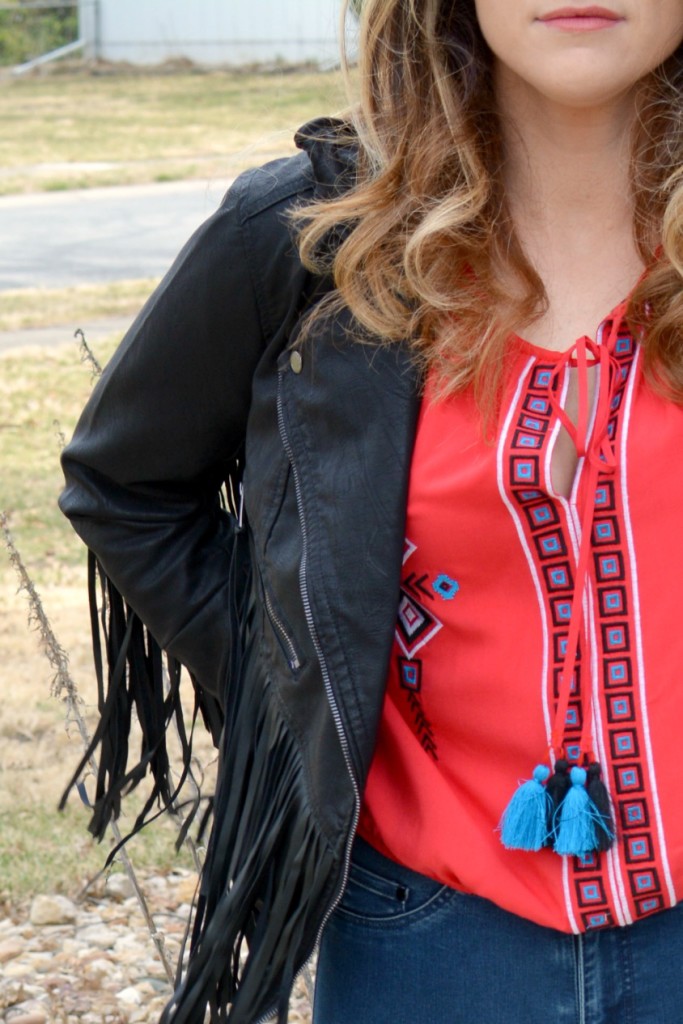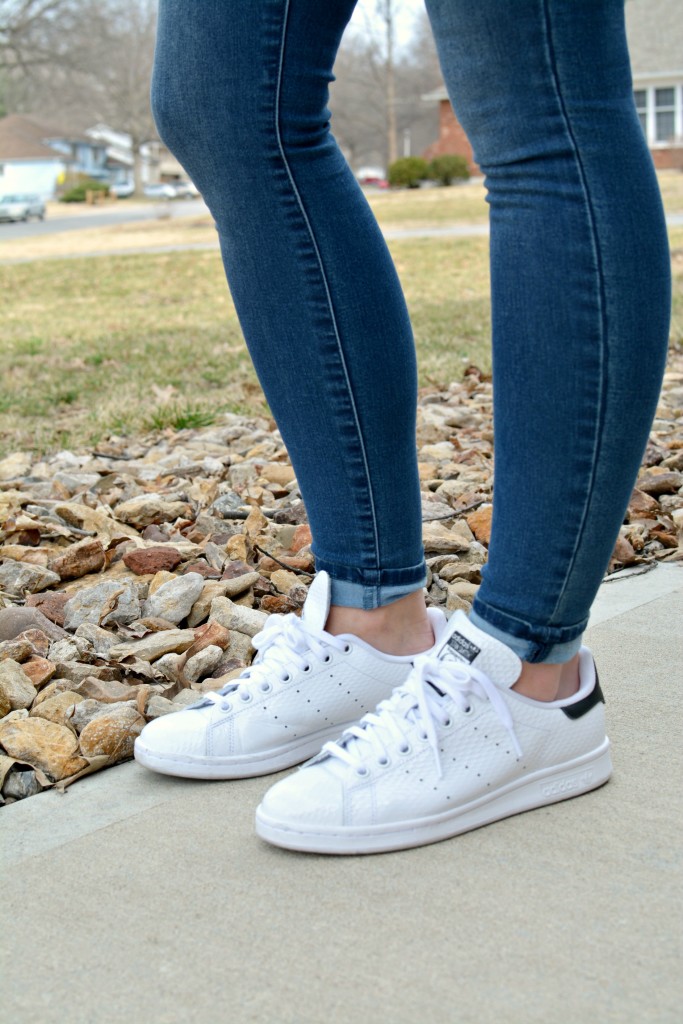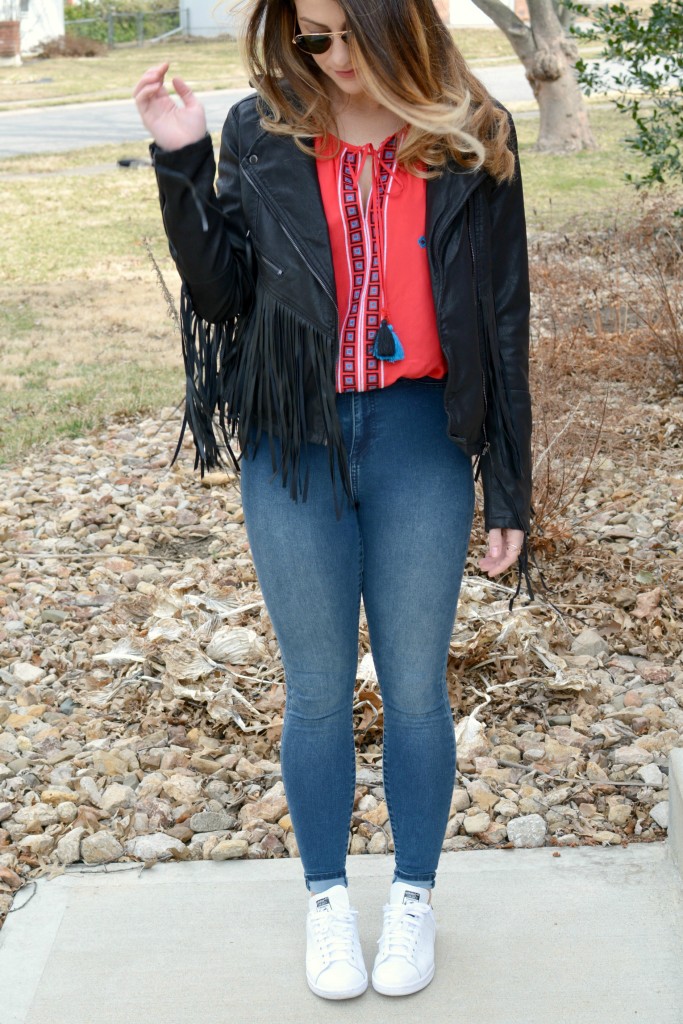 Shop the look: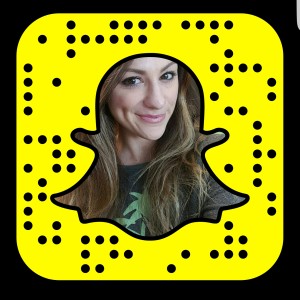 I'm off to the KCFW show tomorrow night! Will be lots of tweeting, 'gramming, and snapping, in case you want to follow along:
Linking up with Stylin in St. Louis, Doused in Pink + Curly Crafty Mom, Mix & Match Fashion, Daily Style Finds, The Red Closet Diary, Elegance & Mommyhood, Happiness at Mid Life, Life of Malones + East Coast Chic, Birdie Shoots, Adri Lately + Jeans and a Teacup, A Pocketful of Polka Dots, Style Elixir, Lifestyle by Joules, More Pieces of Me + Sincerely Jenna Marie, Michelle's Pa(i)ge + Northwest Blonde, and Pink Sole.