A little refresh right before the holidays at Beauty Brands.
I just love when hair appointment time rolls around on my calendar. (For me, it's about every 8 weeks as my stylist and I continue the path to icy blonde.) There's just something about walking into Beauty Brands, sitting down in my stylist's chair, and getting a little hair update + refresh.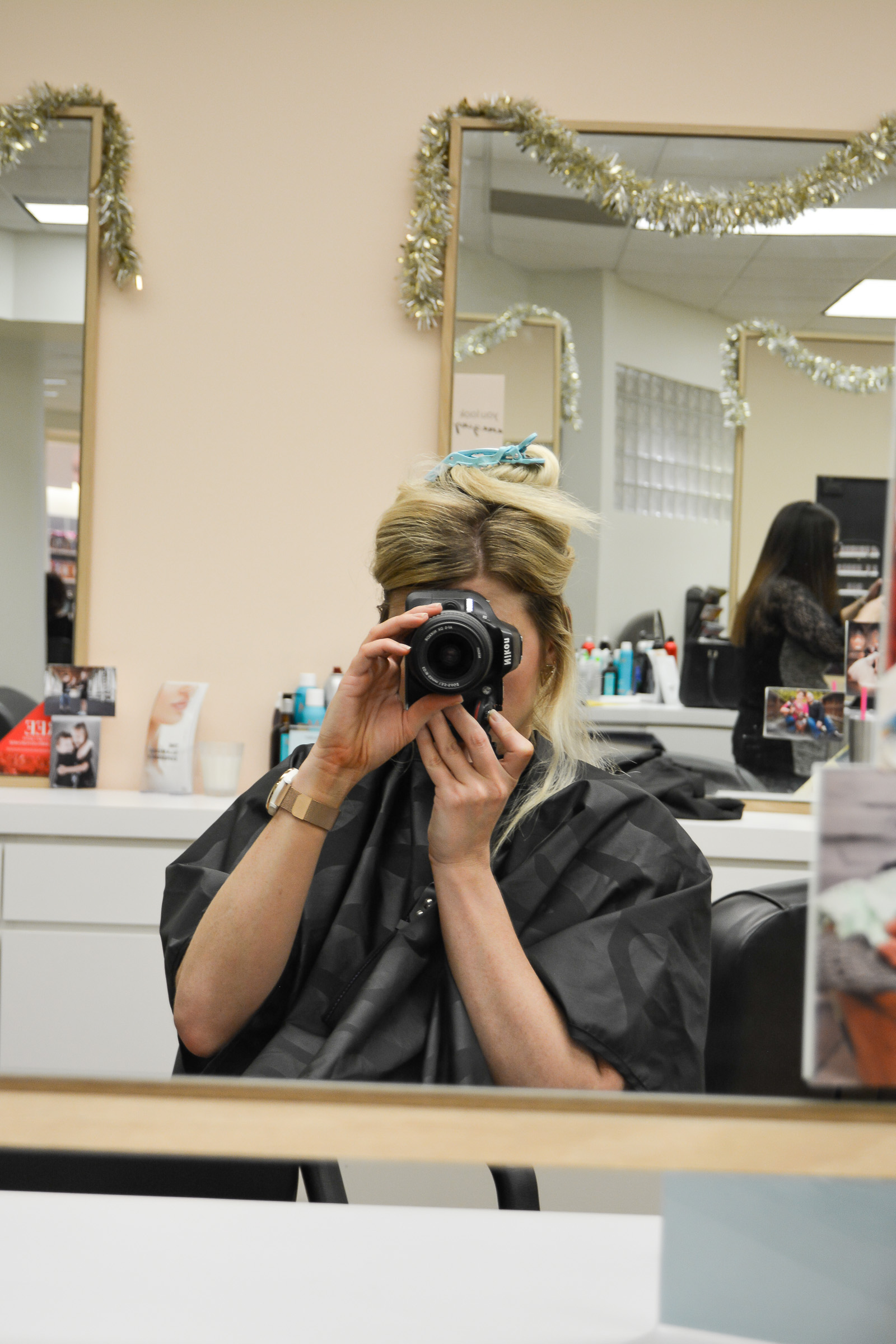 I love the atmosphere at Beauty Brands– light, bright, and buzzing with stylists working their magic. Beauty Brands is the hair authority in the KC area, offering a complete beauty experience with trusted salon and spa professionals, a massive assortment of premium products, and advice from the experts at an affordable price. My stylist is someone I can trust– Stephanie and I have built an open + honest rapport over the past year and a half; she and the other BB stylists are highly-trained pros who know their craft.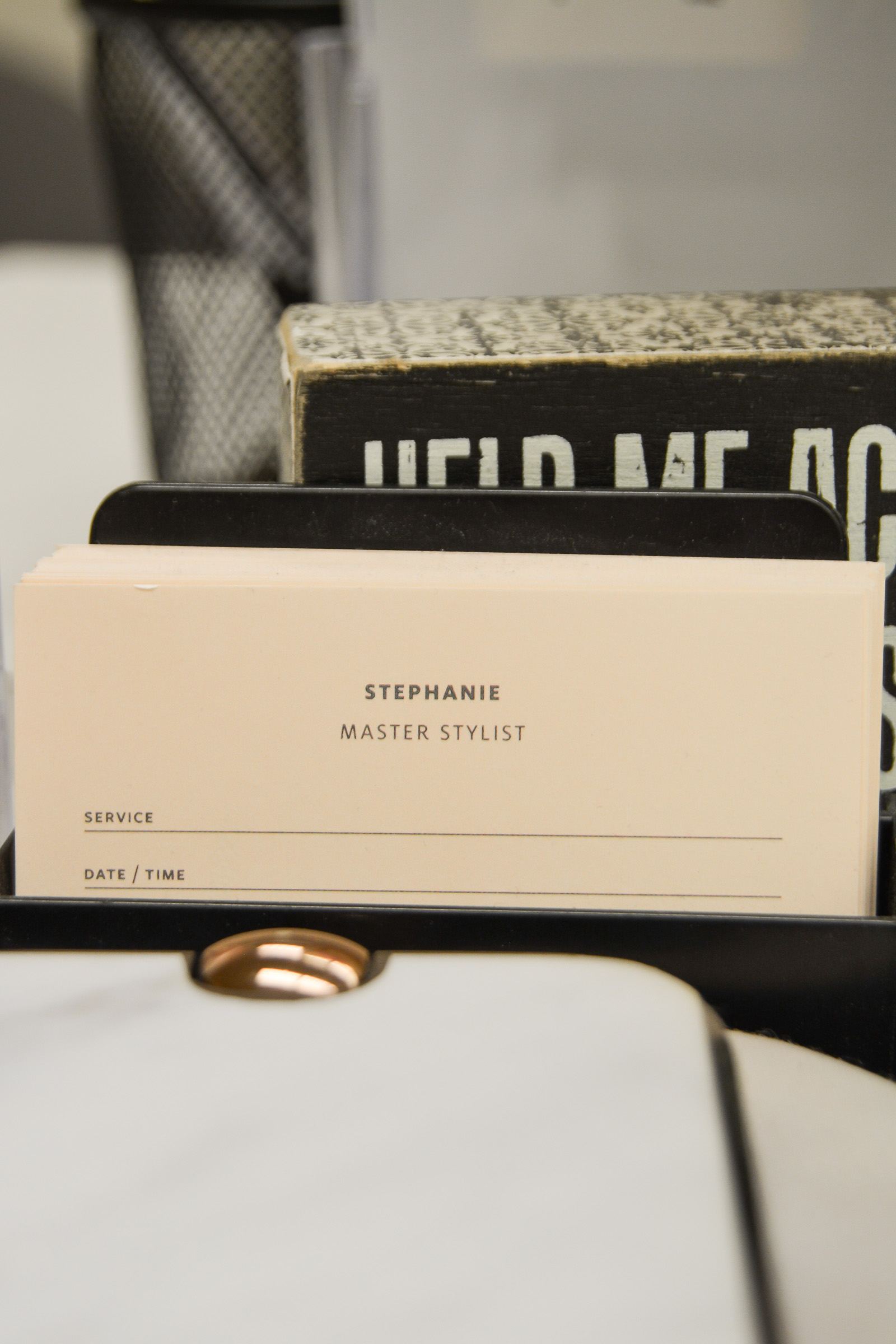 We have gotten so close to achieving my hair goal of an almost-platinum, icy blonde with a shadow root, so I was pumped to get back in Steph's chair and take things another step closer. What I've learned from going blonde: like Rome, it's not built in a day. I've had to be patient and trust the journey to get this light thus far without damaging my hair.
Any old stylist at any old salon can take you super blonde, but a good stylist will get you super blonde while maintaining the health of your hair. This is so important! Healthy hair is strong hair, which means less breakage (and means not losing your length!) throughout the process. That's why I come to my stylist at Beauty Brands: the expertise and the guidance. Steph is a Master Stylist, which means she knows what she's doing. I'm in good hands, which makes the salon experience fun + relaxing. The stylists use top-of-the-line pro supplies: think Redken Color and BaByliss hair tools, so you are getting your money's worth in terms of a premium salon experience.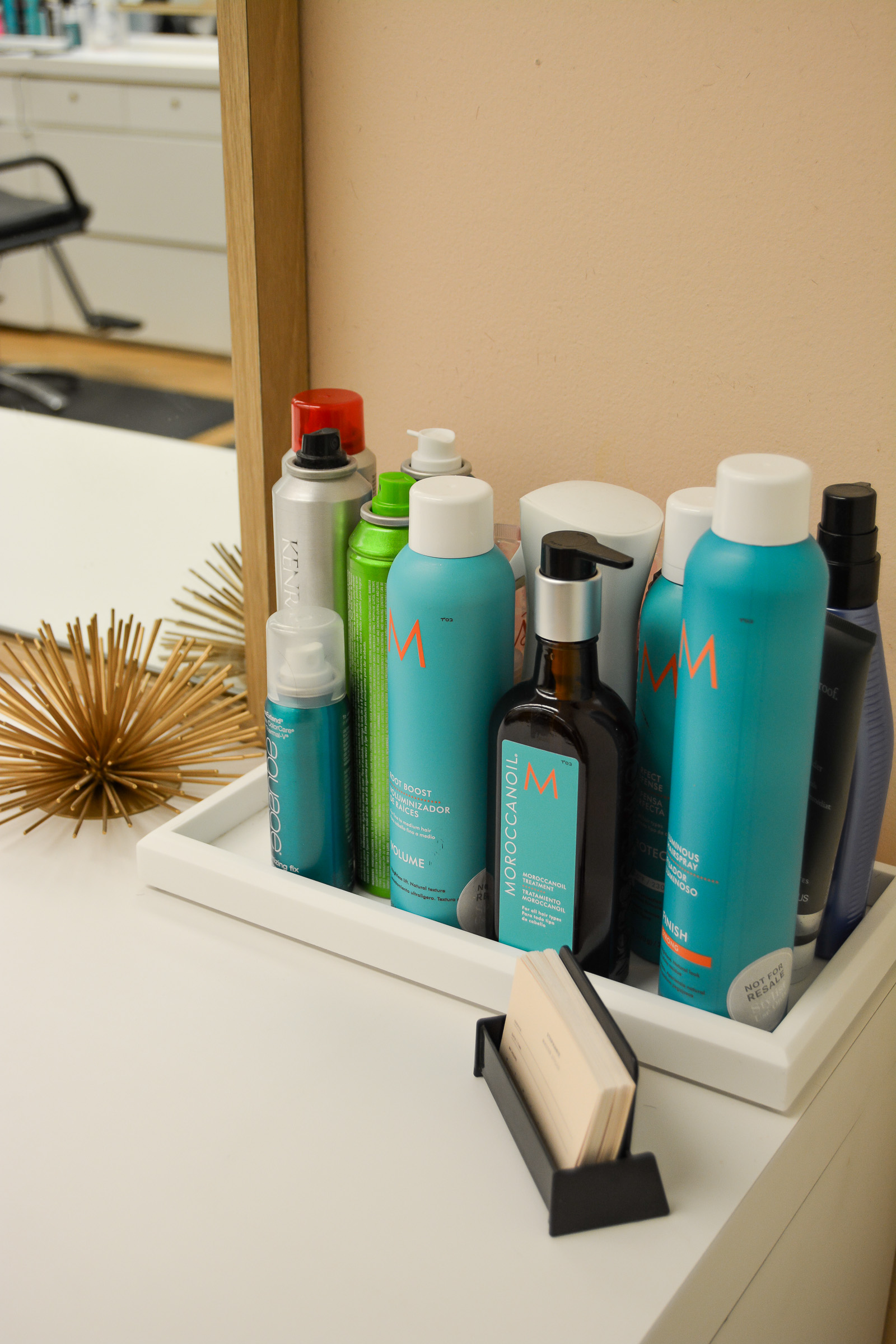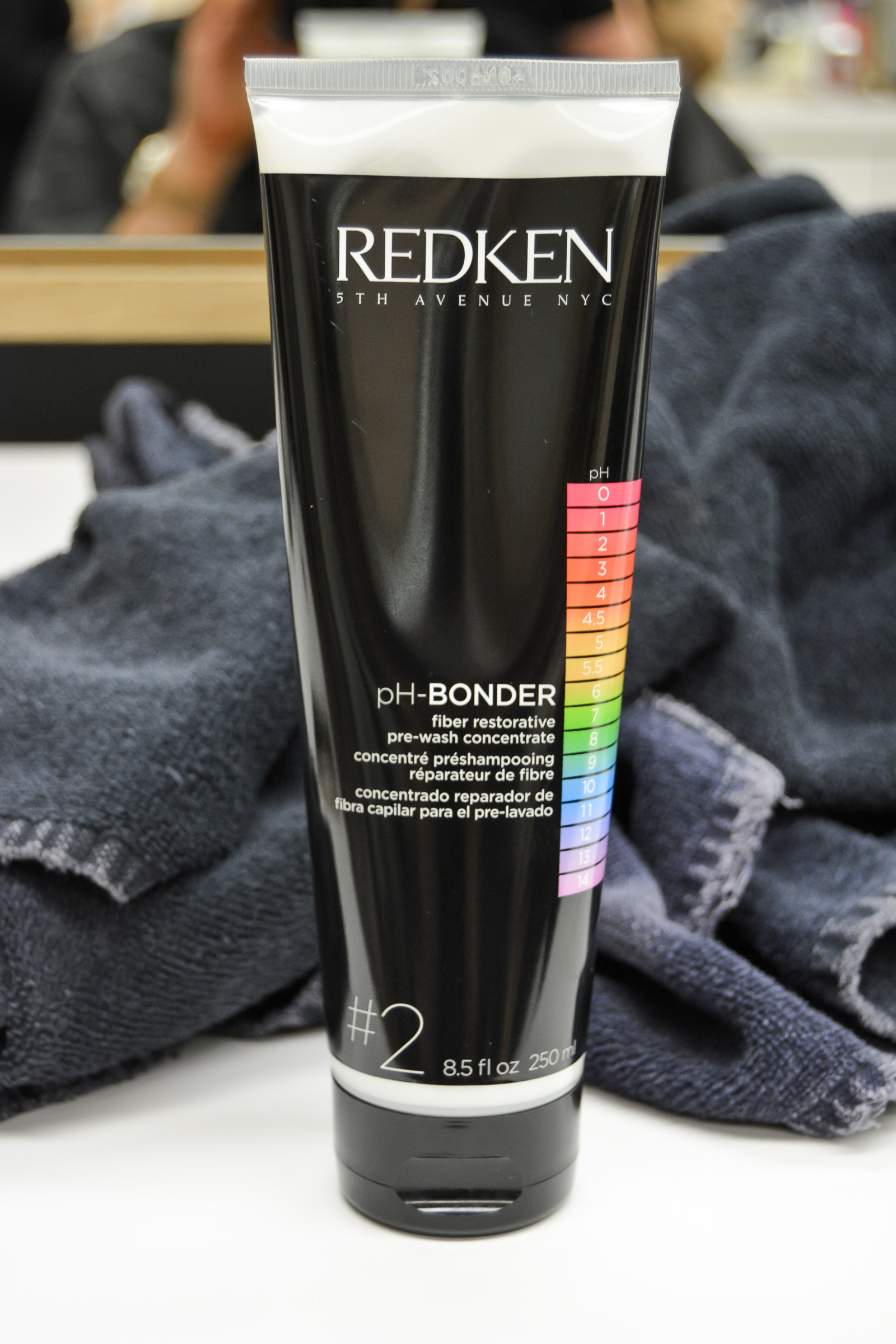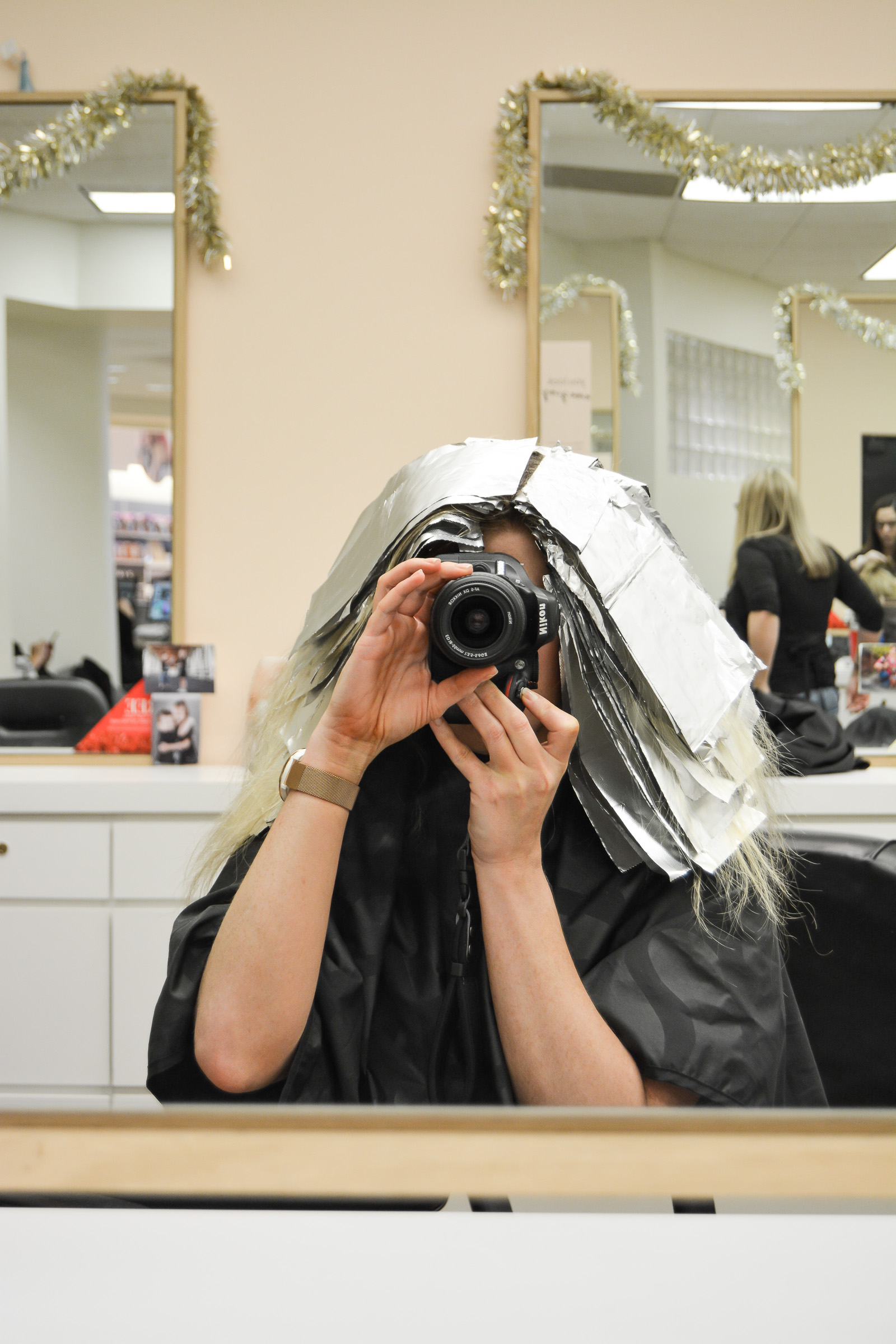 Beauty Brands is a one-stop beauty shop. One of my favorite things about Beauty Brands is I can buy anything in the store that Steph uses on my hair during my appointment (color excluded, of course– let's leave that to the professionals). If I fall in love with the leave-in conditioner she spritzes on my hair before we blow dry? I can pick it up on my way out. Need a new curling wand? I can buy the one she uses to give me the loose waves I love. Beauty Brands carries over 200 premium brands, and not just in the hair department. You can find skincare, makeup, nail products, and body care out on the BB floor.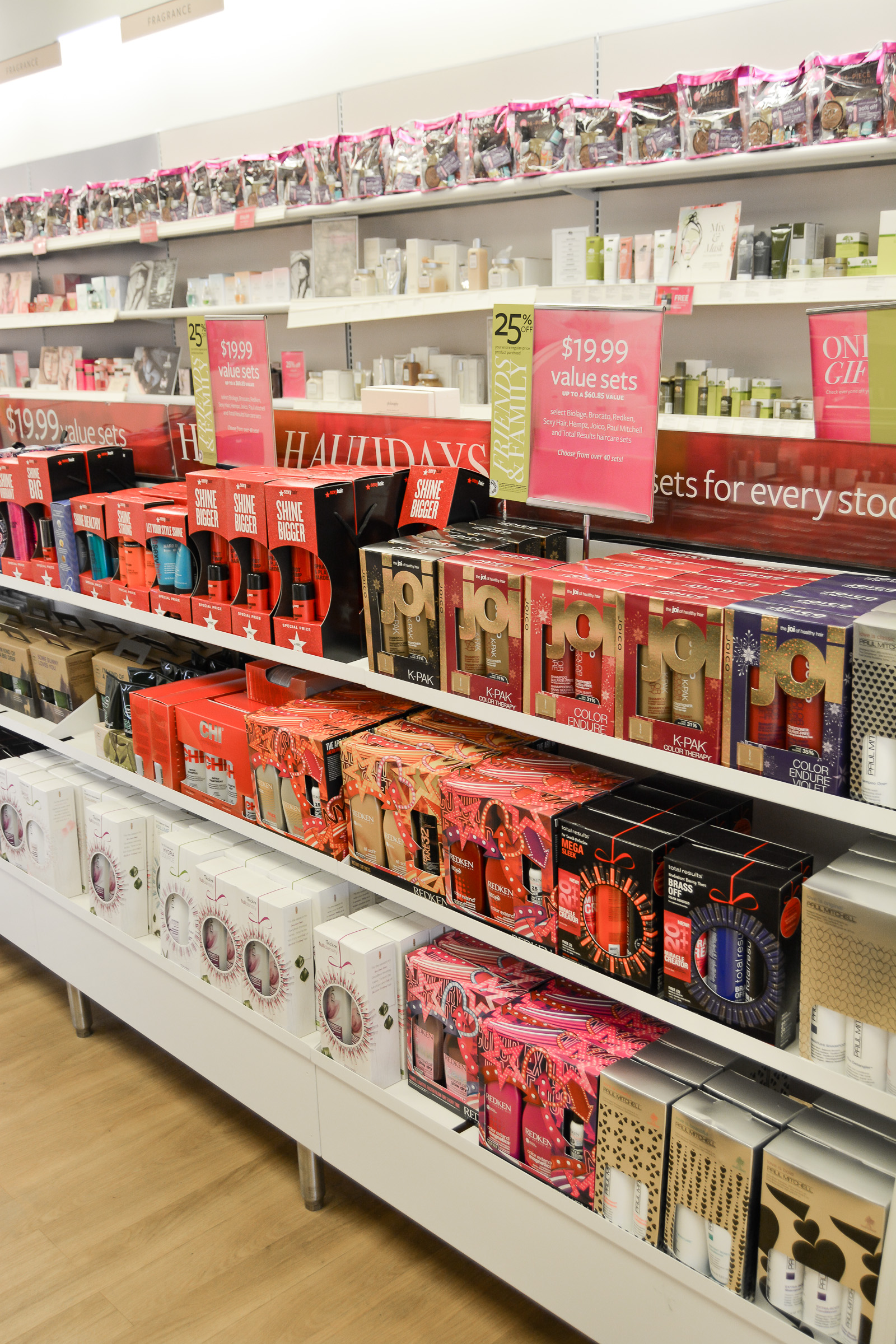 And check it out! The result of my latest salon visit.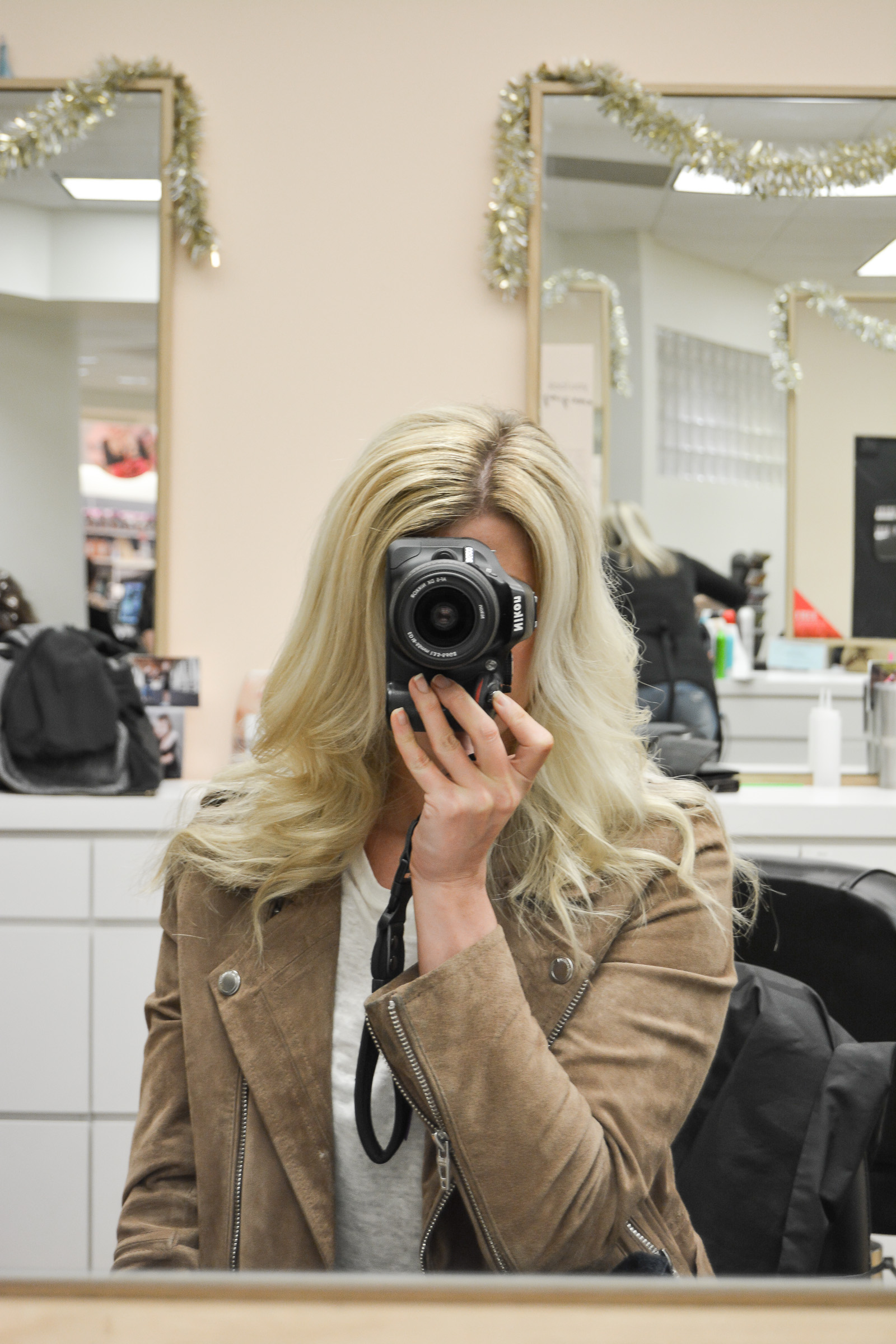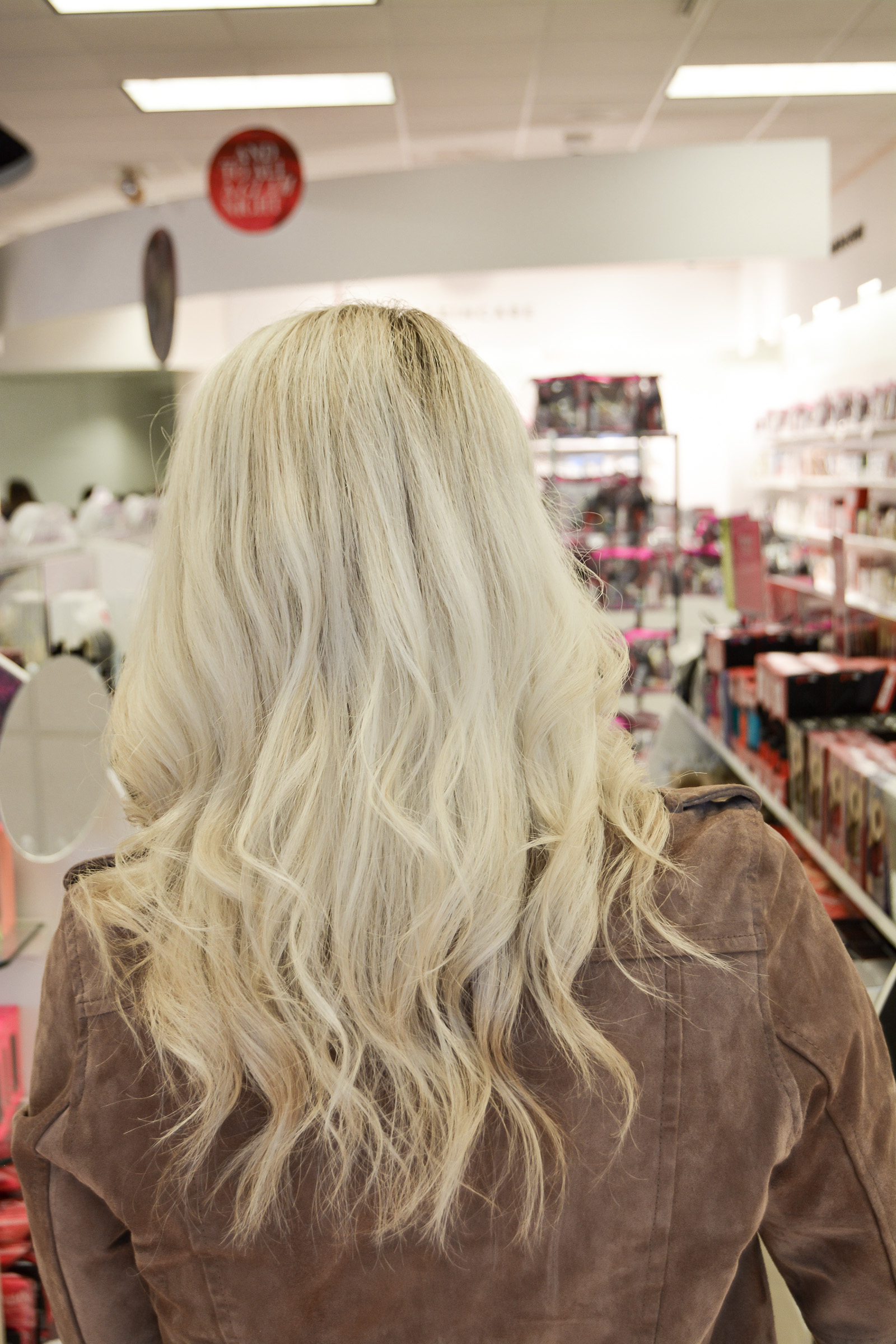 I'm so happy with our finished product! I've never been this blonde in my life– so crazy! We're still working through some warmth in my base near the root, but my hair is so strong considering how light we've lifted and the color is beautiful! I also wouldn't have a clue what to do at home besides wash and condition, so getting expert advice from a stylist I trust is really key to taking my hair to the next level (i.e., tone the ends with a purple shampoo; who would've thought…?).
I'm happy to be the hands of Steph + Beauty Brands and I cannot wait for my next salon appointment!
*This post is sponsored by Beauty Brands; all thoughts and opinions are my own.
Linking up with Stylin in St. Louis, Curly Crafty Mom, Elegance & Mommyhood, Living on Cloud Nine, Adri Lately, Meet at the Barre, Threads for Thomas, Nancy's Fashion Style, A Pocketful of Polka Dots, Shelbee on the Edge, More Pieces of Me + Sincerely Jenna Marie, Michelle's Pa(i)ge + Northwest Blonde, and Pink Sole.