Back in pumpkin chenille with a bit of faux leather.
Cozy holiday is an outfit theme I can easily get behind– you're dressed up enough for get-togethers and impromptu family photos, but you aren't strapped into something super formal and potentially uncomfortable (especially after a big meal). Look nice, feel comfy. My sweater kick continues with this pumpkin chenille sweater from Boohoo; just look at this pretty rust color. (It's also on major sale right now– get it for under $25!) Perfect for fall, the holidays, a dreary January day when you want to add a little warmth to your look– you name, this chenille sweater does it.
I threw it over the top of plum-colored faux leather leggings (an H&M score from a few seasons ago; super similar versions here and here) and a pair of cranberry leather flats. Lots of Thanksgiving food happening in this outfit, colored palette-wise. I love the way the pumpkin works with the plum and cranberry; so pretty and very holiday-friendly.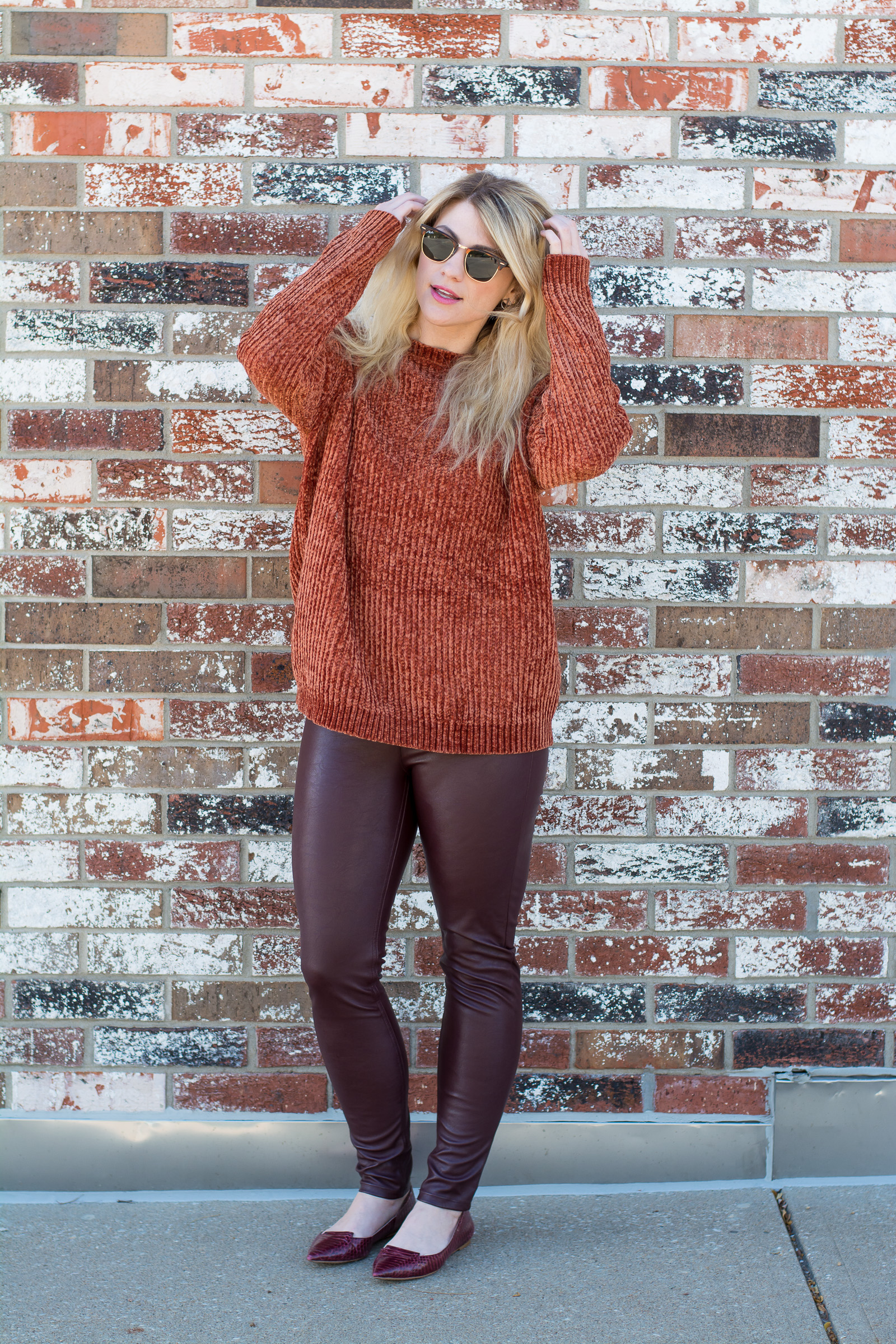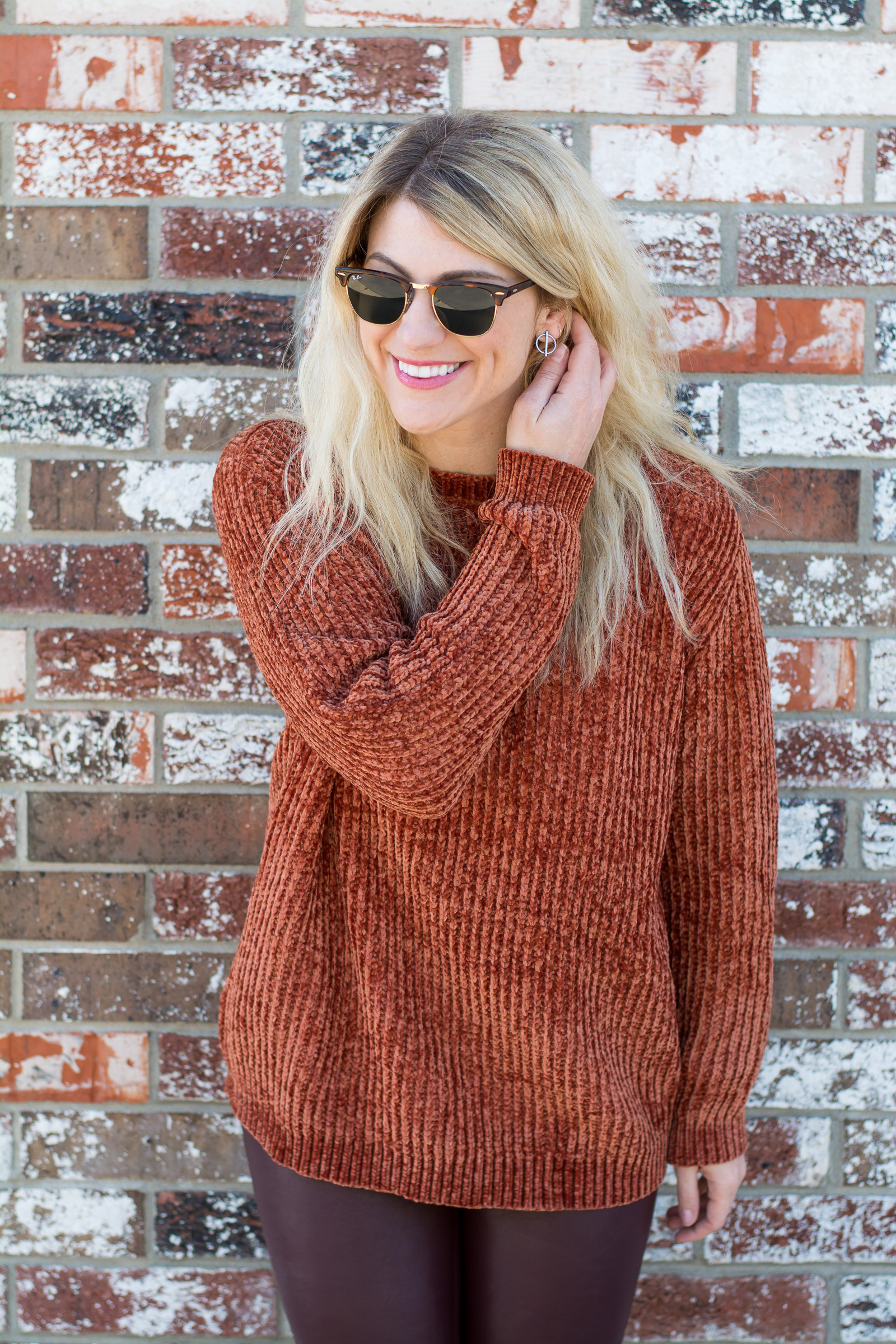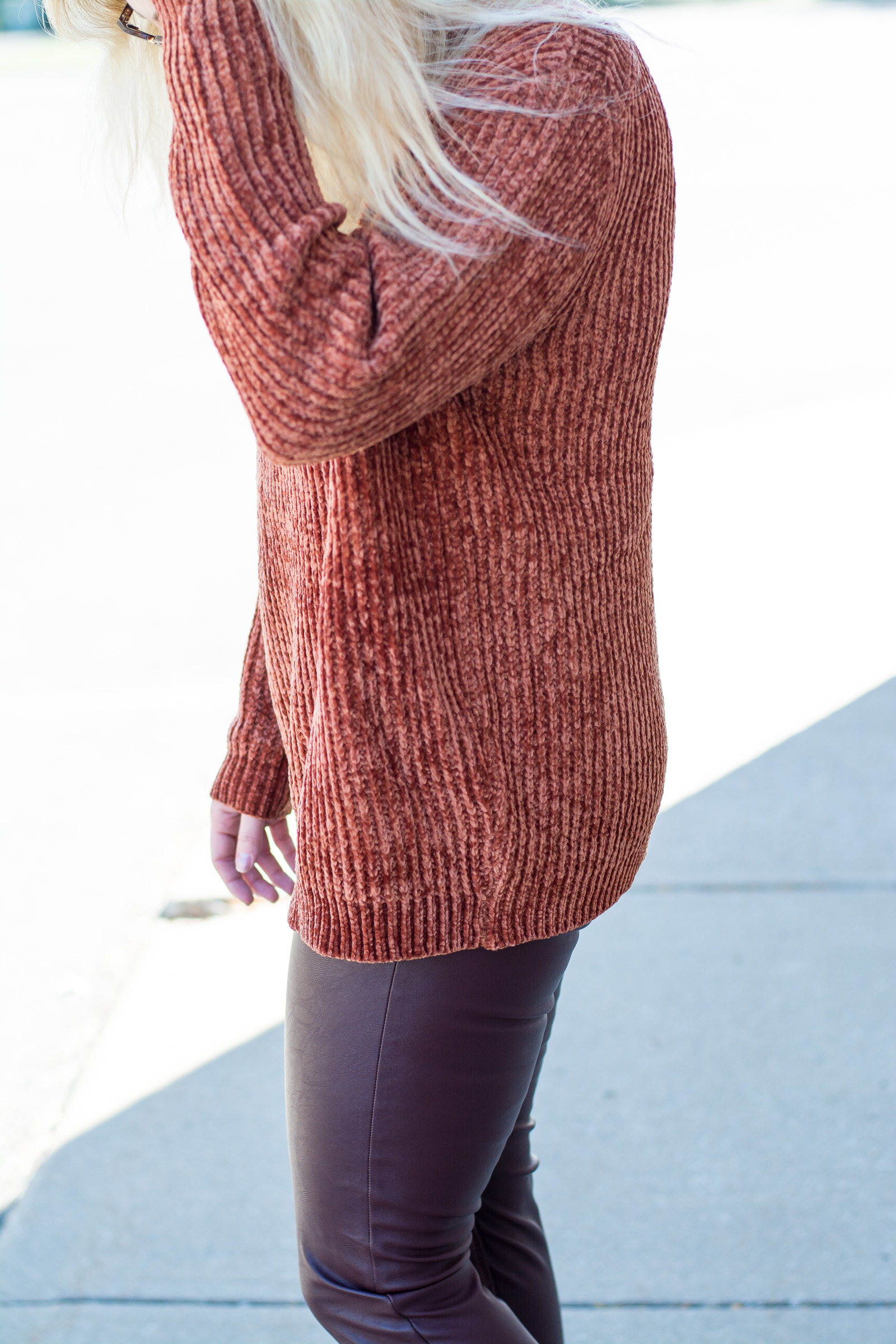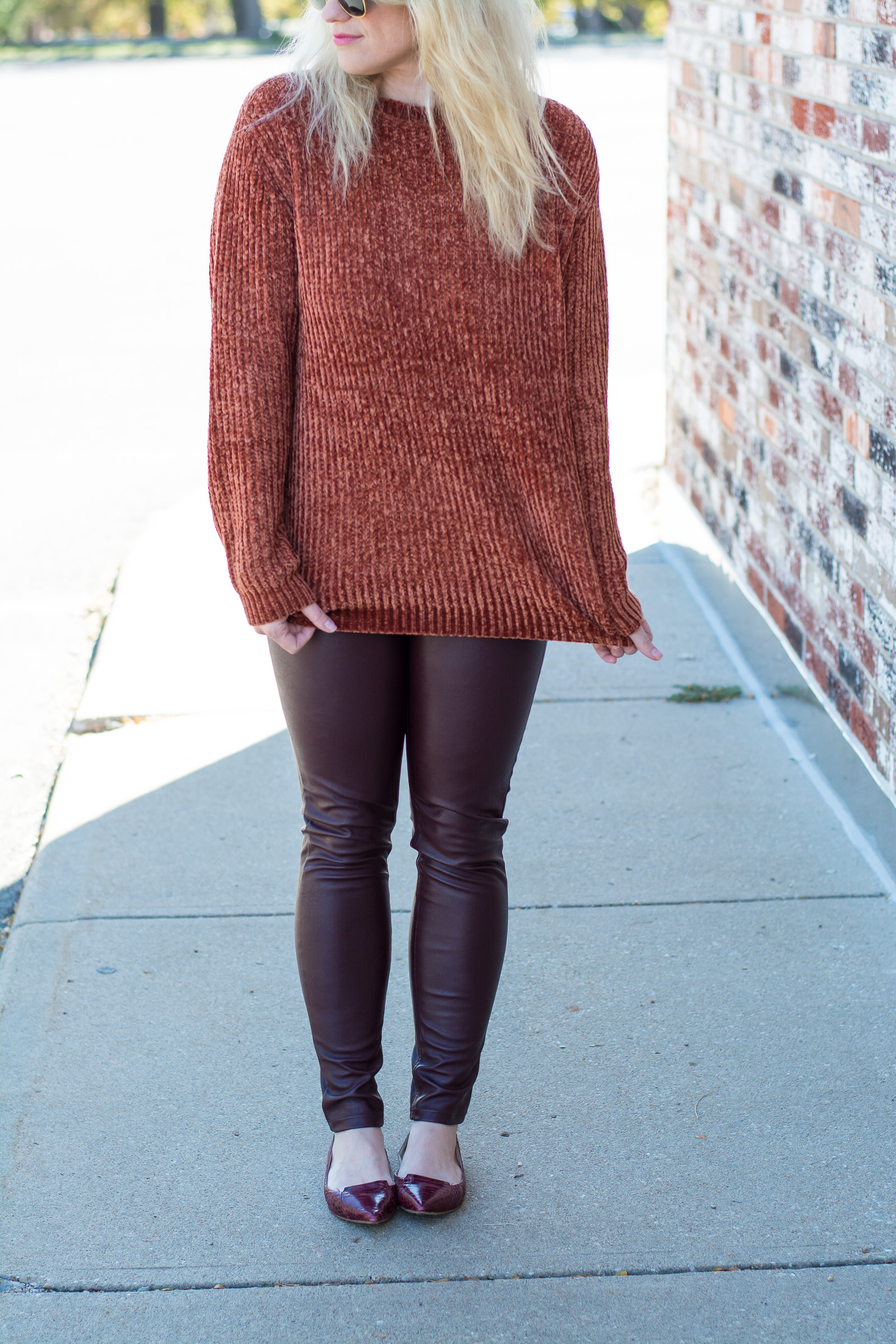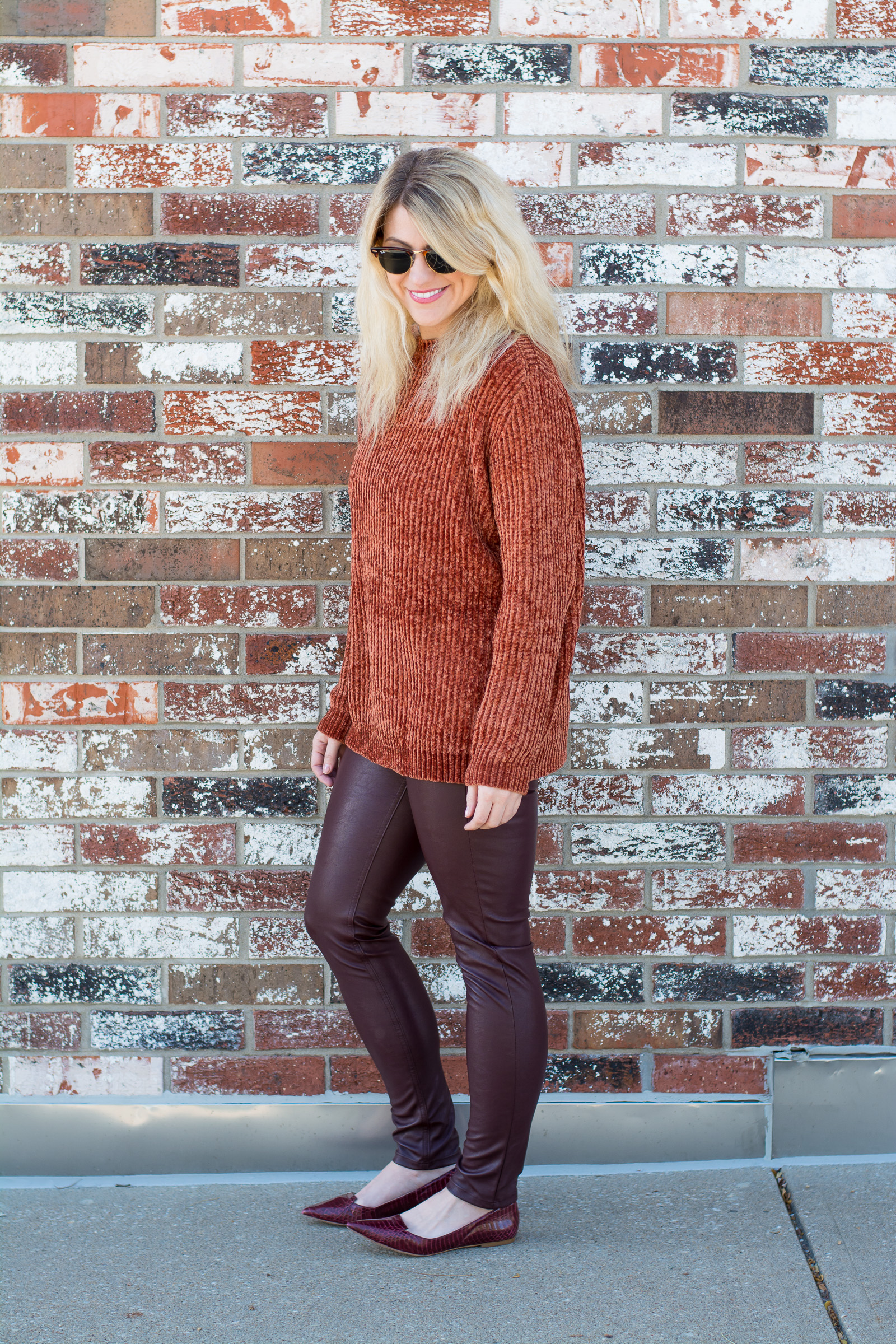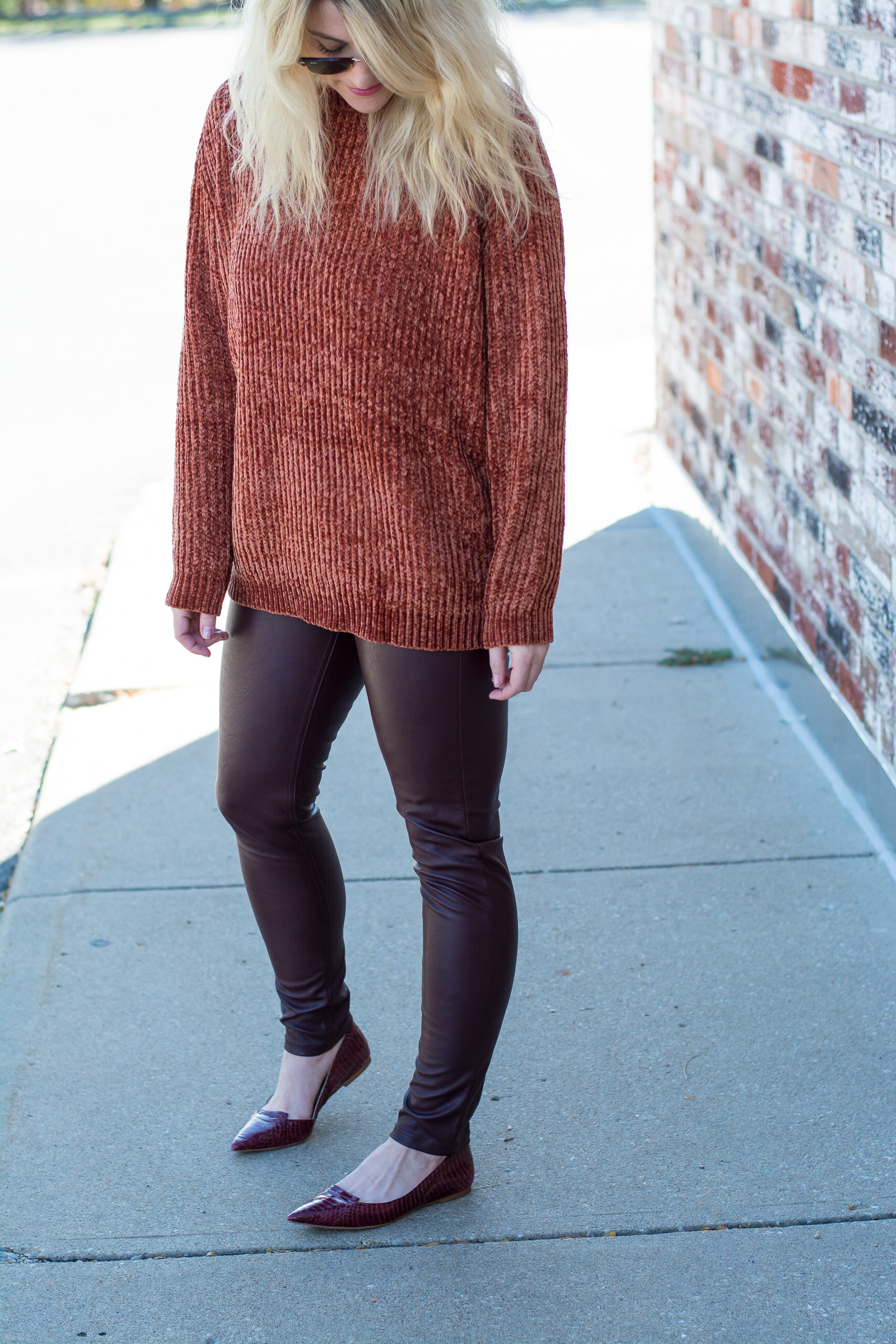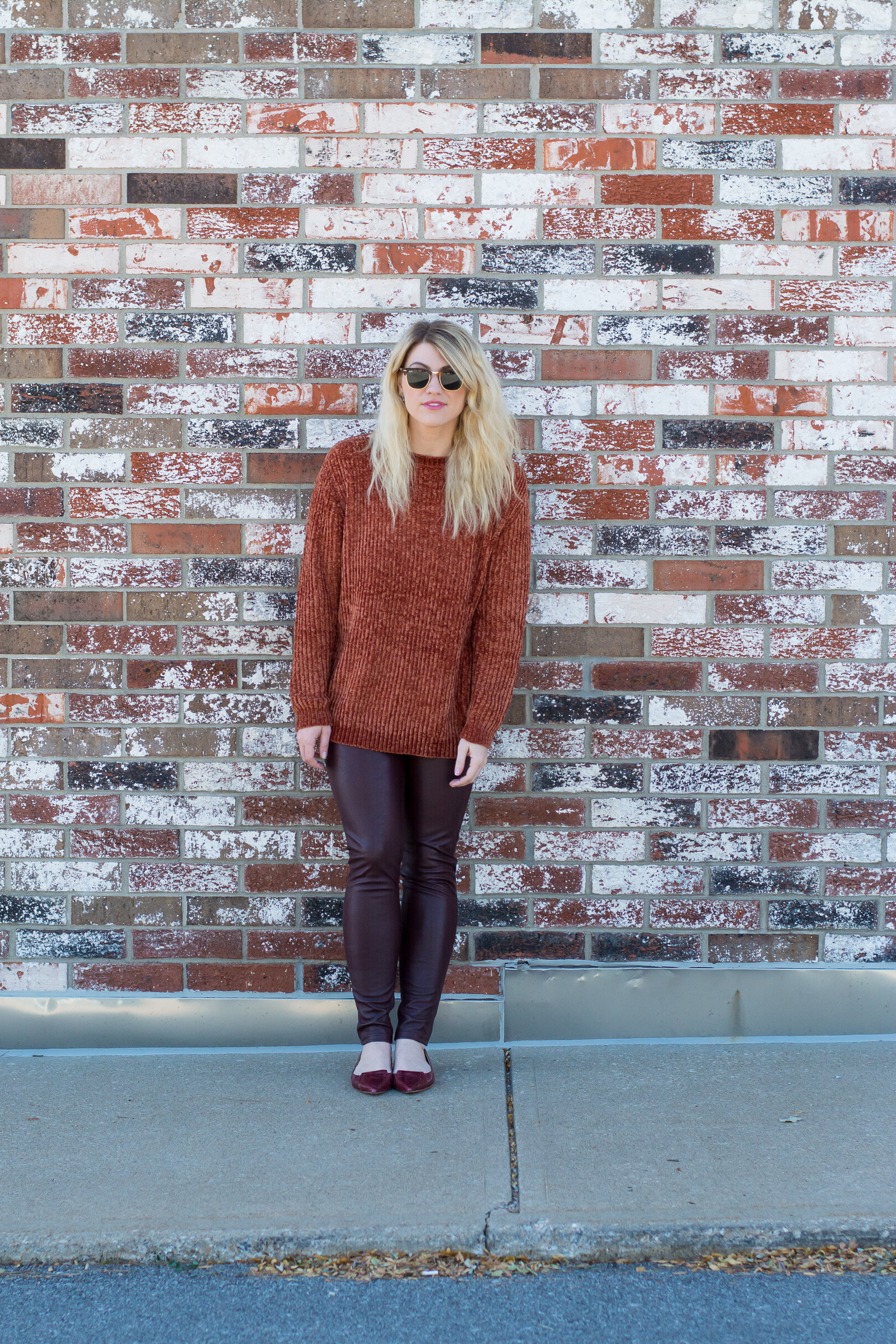 Shop the look:

I just really can't get over this chenille obsession. From the navy cardigan last week to this pumpkin chenille sweater, I am all about that snuggly life. I can't wait to wear this with high-waisted denim and ankle boots, or with a pair of wide-leg trousers at the office. It's going to be the Season of Chenille around these parts!
Linking up with Elegantly Dressed and Stylish, Walking in Memphis in High Heels + The Fashion Canvas, I Do DeClaire, Straight A Style + On the Daily Express, Get Your Pretty On, Rosy Outlook + Seeking Sunshine, and Pumps and Push Ups.