Maybe I'm crossing the line into Easter parade float decor with this white fringed waffle knit dresss, but I don't even care. It's fun and interesting but still clean, and there's a fringe feature– a huge trend for spring + summer. (Takes me back to my Jem and the Hologram days, where we would slice up our over-sized neon t-shirts and fringe out the sleeves.) The dress strikes the right combo of boxy cut + short hemline, which means the legs are officially out for the new season.
No worries about that ol' no-white-before-Memorial-Day rule; the material here is heavy enough (ie, not chiffon or linen) that the dress plays for mid-March. Plus, rules are meant to be broken anyway, right?
My lovely friends at The Garment District let me wear this bright number as part of the events for Kansas City Fashion Week. They always find me the latest 'n greatest; thanks girls!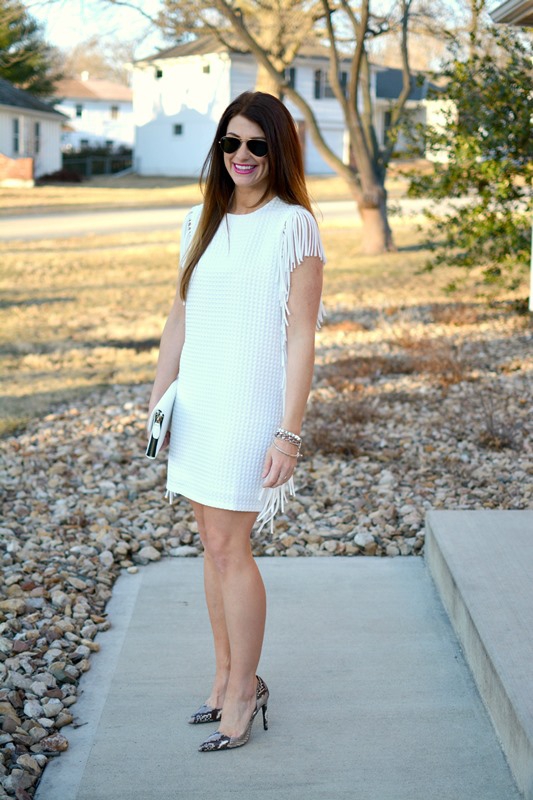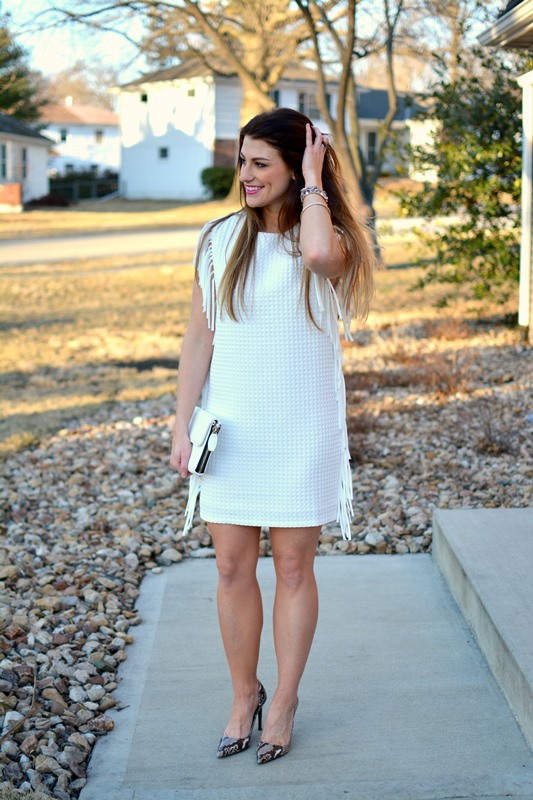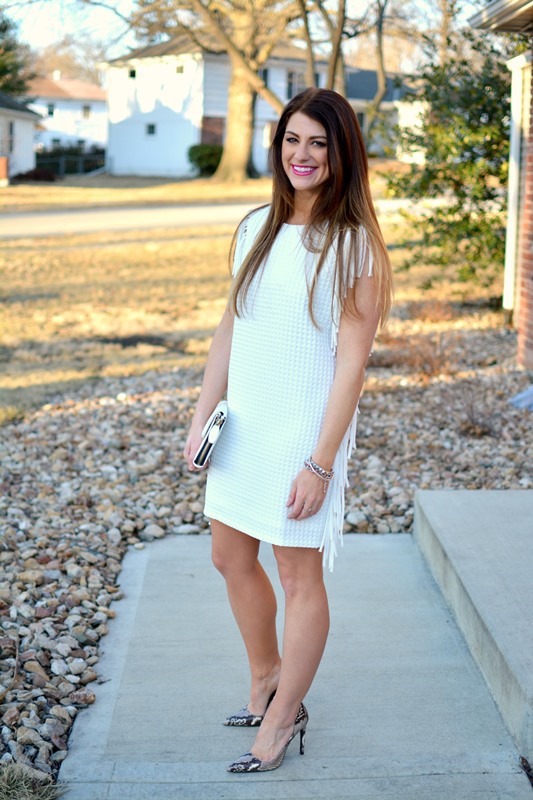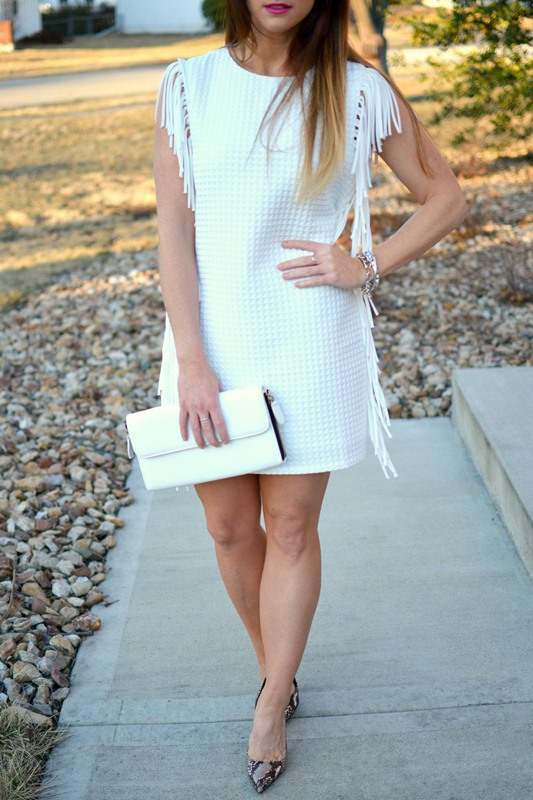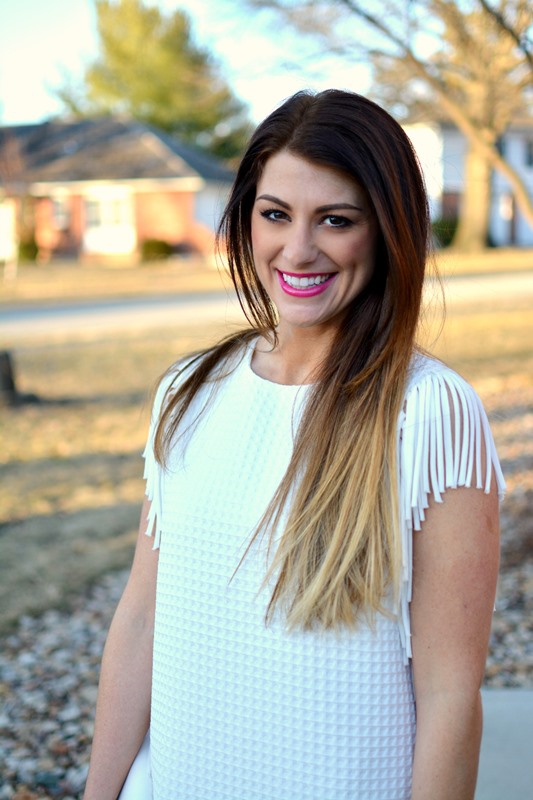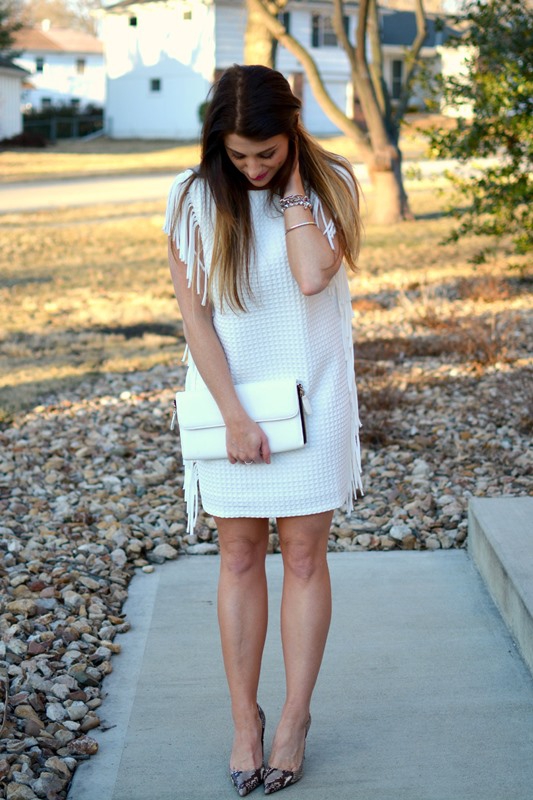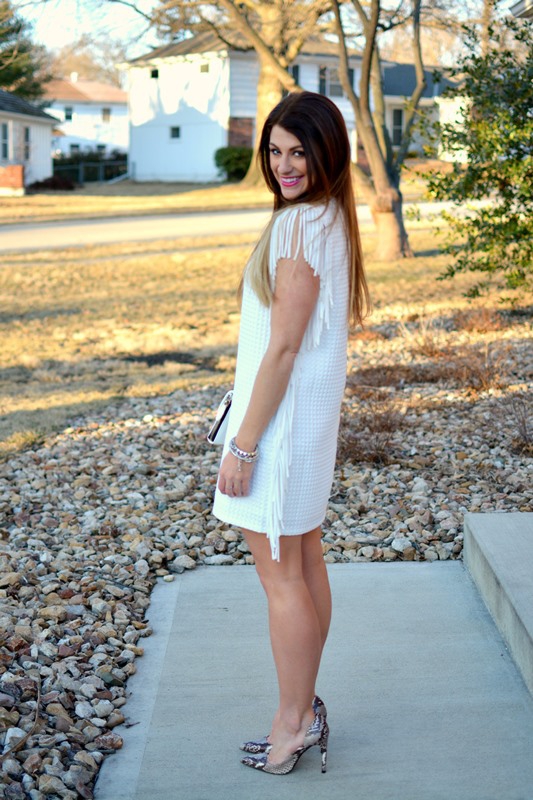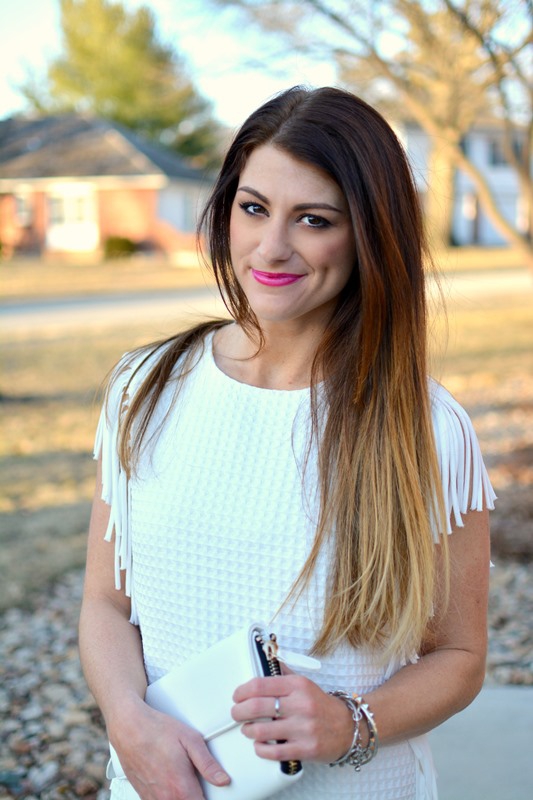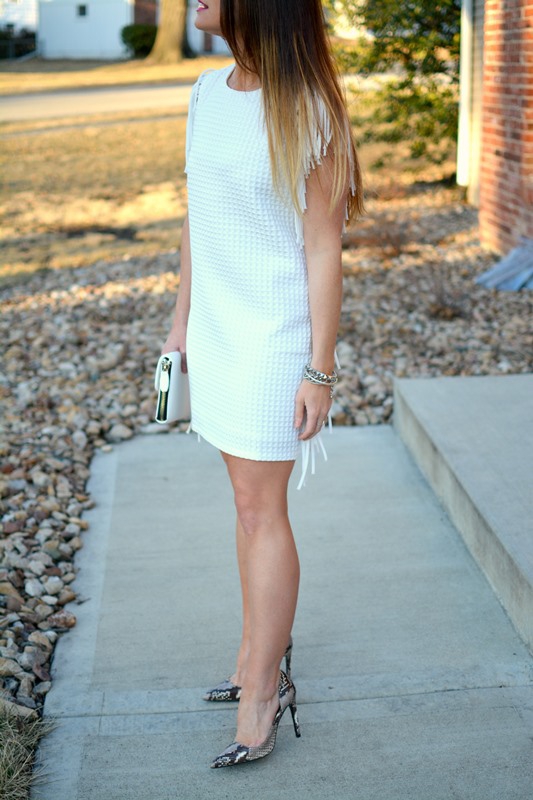 Shop the look:

So excited for KCFW! Great way to spend a weekend in Kansas City. I'll be live tweeting + Instagramming the shows on Friday; follow along if you like!
Linking up today with My Girlish Whims, Stylin in St. Louis, Doused in Pink + Curly Crafty Mom, Mix & Match Fashion, Chic Street Style, The Penniless Socialite + The Tiny Heart, The Red Closet Diary, I'm Perfectly Human + Made With Zeal, Happiness at Mid Life, Life of Malones+East Coast Chic, Sincerely Jenna Marie, VMG206, Simple Nails and Beauty, Birdie Shoots, Midwest Bloggers, Style Elixir, The Fashionista Momma, More Pieces of Me + On the Daily Express, Rhea Et Cetera, and Pink Sole + Cha Cha The Fashion Genius.