Sweatpants that don't look sloppy, people. YES. I'm here for this.
These joggers from Old Navy are super cute, totally cozy, and a steal. I picked them up last week when I realized fall weather was coming but I wasn't quite ready to pull out the wool just yet. Enter these tuxedo-striped bad boys.
Paired with a beyond versatile black blouse (the Portofino shirt is a blouse you need in your wardrobe arsenal, believe me), a white crepe blazer, and killer statement sandals from Topshop (another Chicago score, bless), I was set for anything ranging from a day at the office to drinks + a date night. Multitasking outfits are the jam.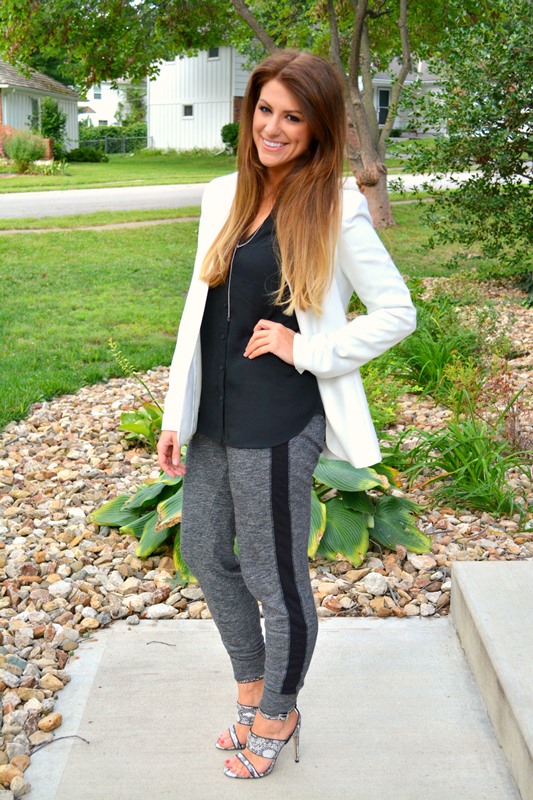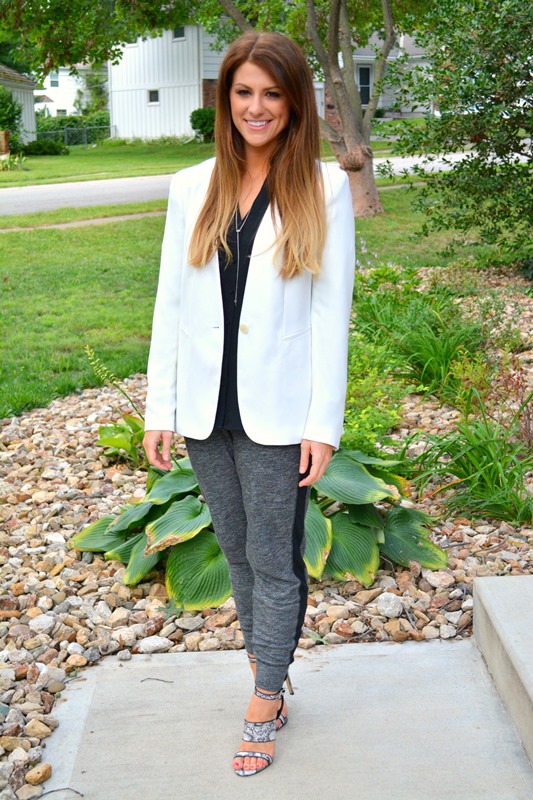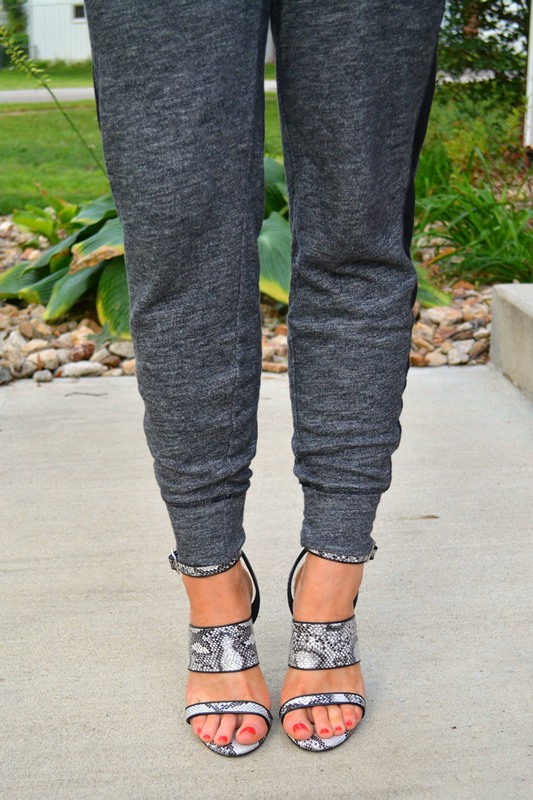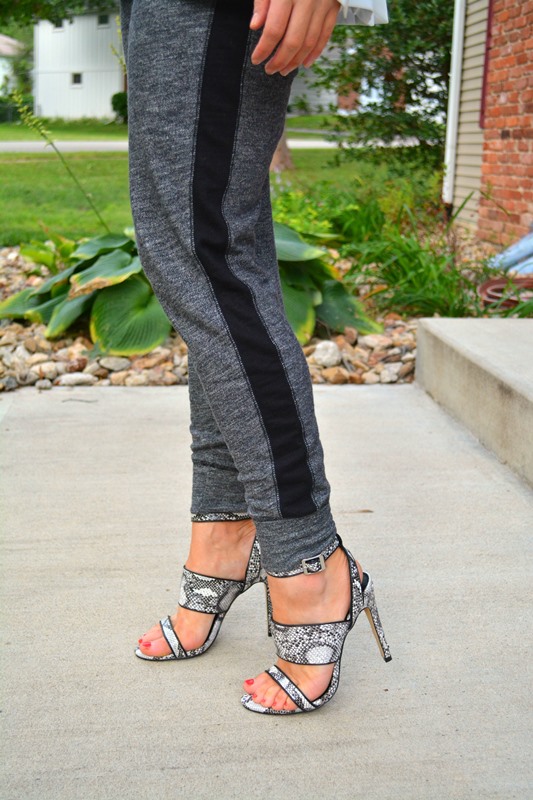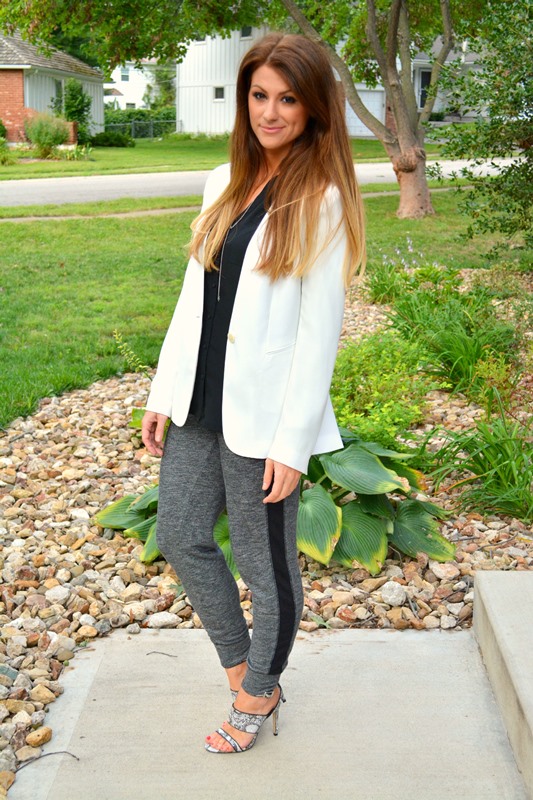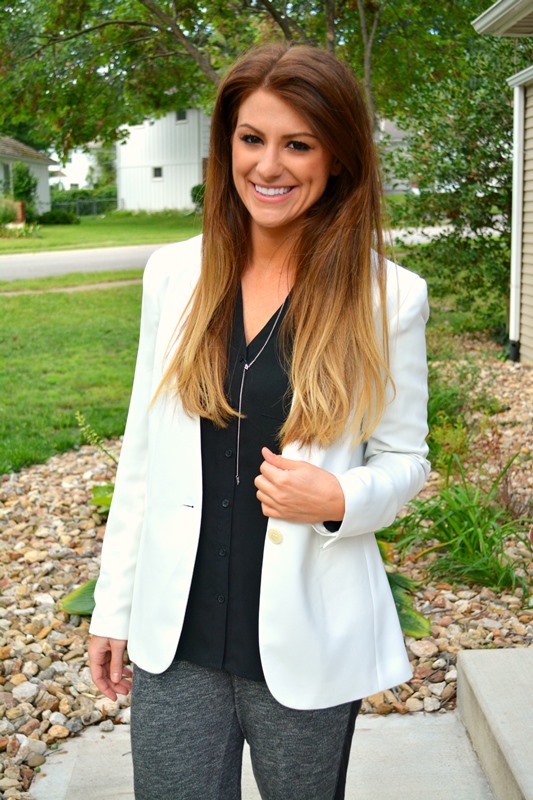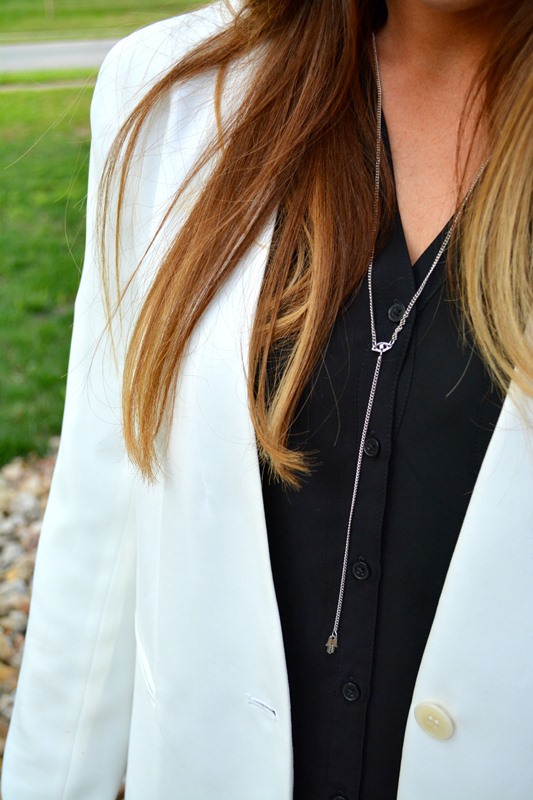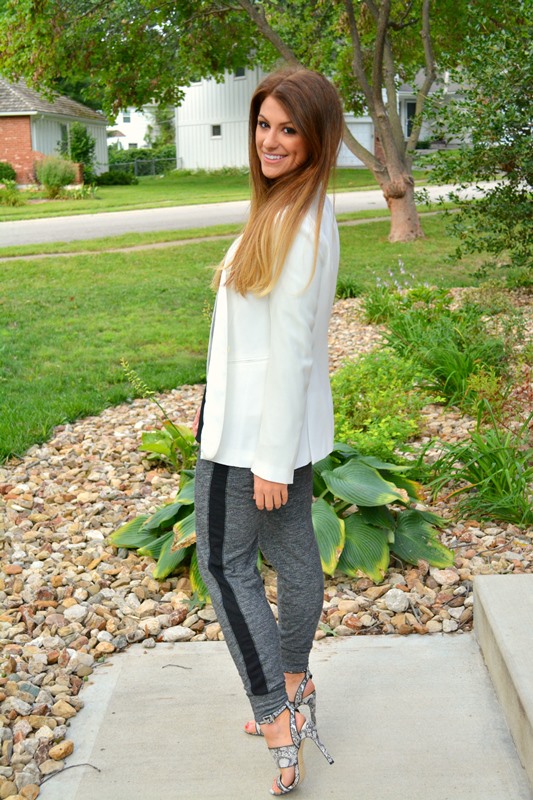 I wanted to share a few snaps from a really cool event I was lucky to be involved in with Seventeen Magazine. They kicked off their Seventeen U college tour at my alma mater, the University of Kansas, and asked me to come to campus to offer styling advice + showcase a few racks of trendy pieces from Missguided. (There was also a braid bar and skin consult counter from Garnier, a handwriting test, and lots of goodies for those who came through the event space.)
I had a blast! It was a long, hot day (welcome to the Midwest in early September), but I loved meeting so many super cute girls (and even a few dudes who recognized the genius of a 50:1 girl-to-guy ratio). A major thank you to the Seventeen U team and Missguided!
[caption id="attachment_5101" align="aligncenter" width="600"]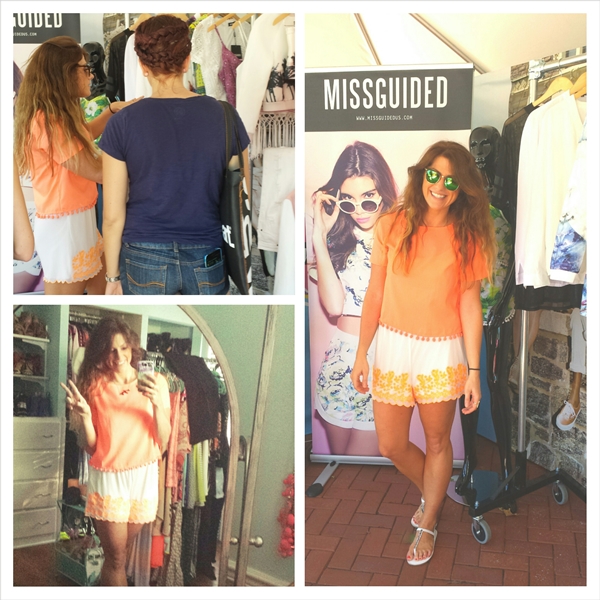 Last chance at neons for the season. Super fun day![/caption]
Wishing everyone a happy weekend! I'm gearing up for Kansas City Fashion Week, which starts next Wednesday and runs through the weekend. Must. Start. Outfit. Planning.
Another note: my little ol' blog got second place in the Best Local Blog category in the annual KC Magazine's City's Best awards. Hey, hey, hey! Not bad for a girl with a shoe problem, eh? Thanks to everyone who thought of me while voting!
Linking up today with My Girlish Whims, Vodka Infused Lemonade, Stylin in St. Louis, Mix & Match Fashion, Perfectly Coutured + White Coat Wardrobe, The Penniless Socialite + The Tiny Heart, The Red Closet Diary, I'm Perfectly Human + Made With Zeal, Happiness at Mid Life, VMG206, Midwest Bloggers, Style Elixir, and The Fashionista Momma.