I'm not done with fishnets and denim just yet.
I'd like to kick this post off by first apologizing to both my grandma and my father, who will not understand why the actual hell I'm wearing jeans so unbelievably busted open they don't really qualify as pants. That being said, I am so in love with these jeans. They're stupid and crazy and impractical for everything except ventilation or bum scratches.
Things get even more ridiculous when these jeans are worn with a pair of fishnets. For balance, I kept the rest of the outfit super simple + black: tank, leather jacket, and pumps. A little gold in the form of a really cool pair of House of Harlow earrings and a Gorjana necklace were the only deviation from the dark palette. The result: the washed-out denim stands out even more. (No seriously: sorry, Grandma.)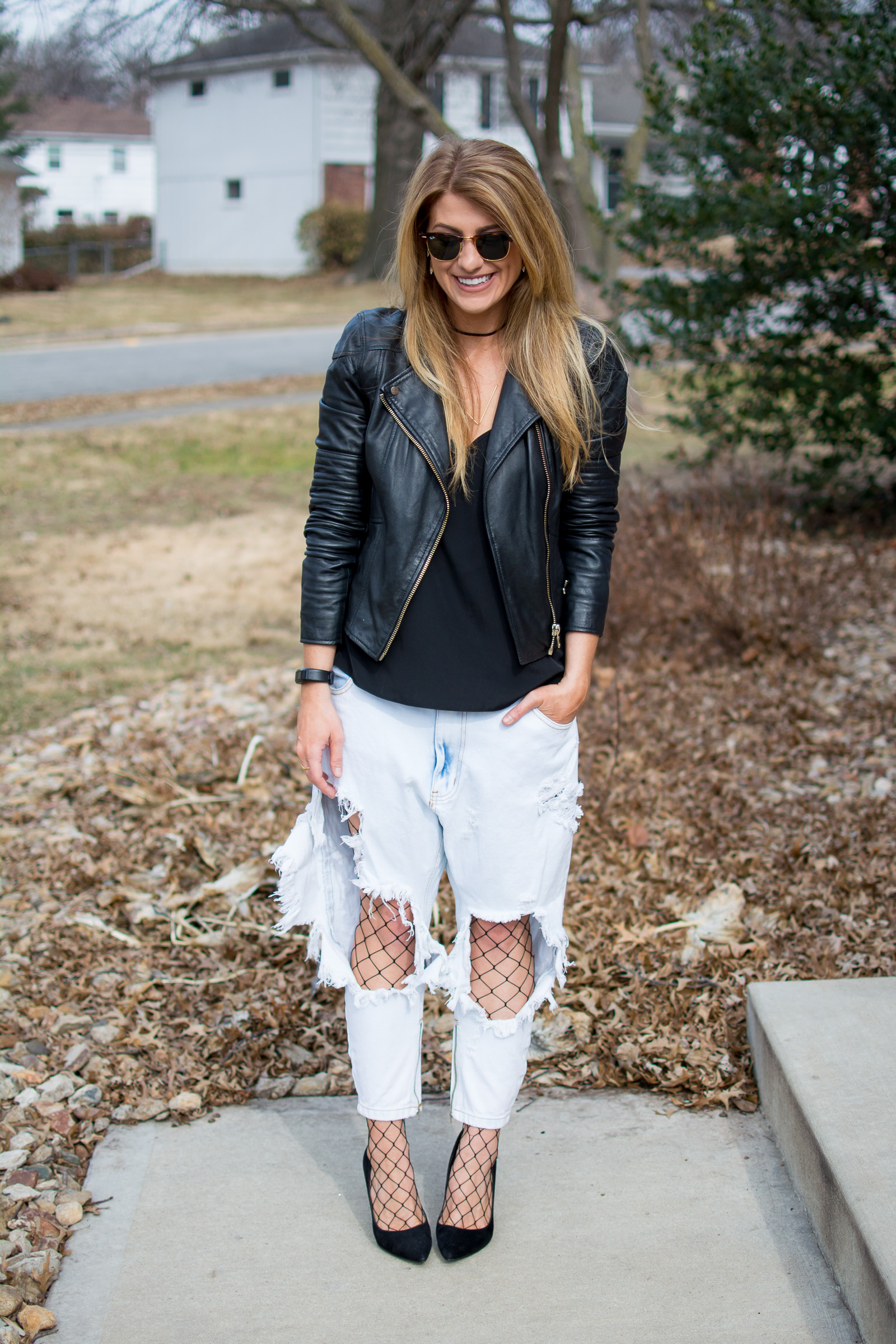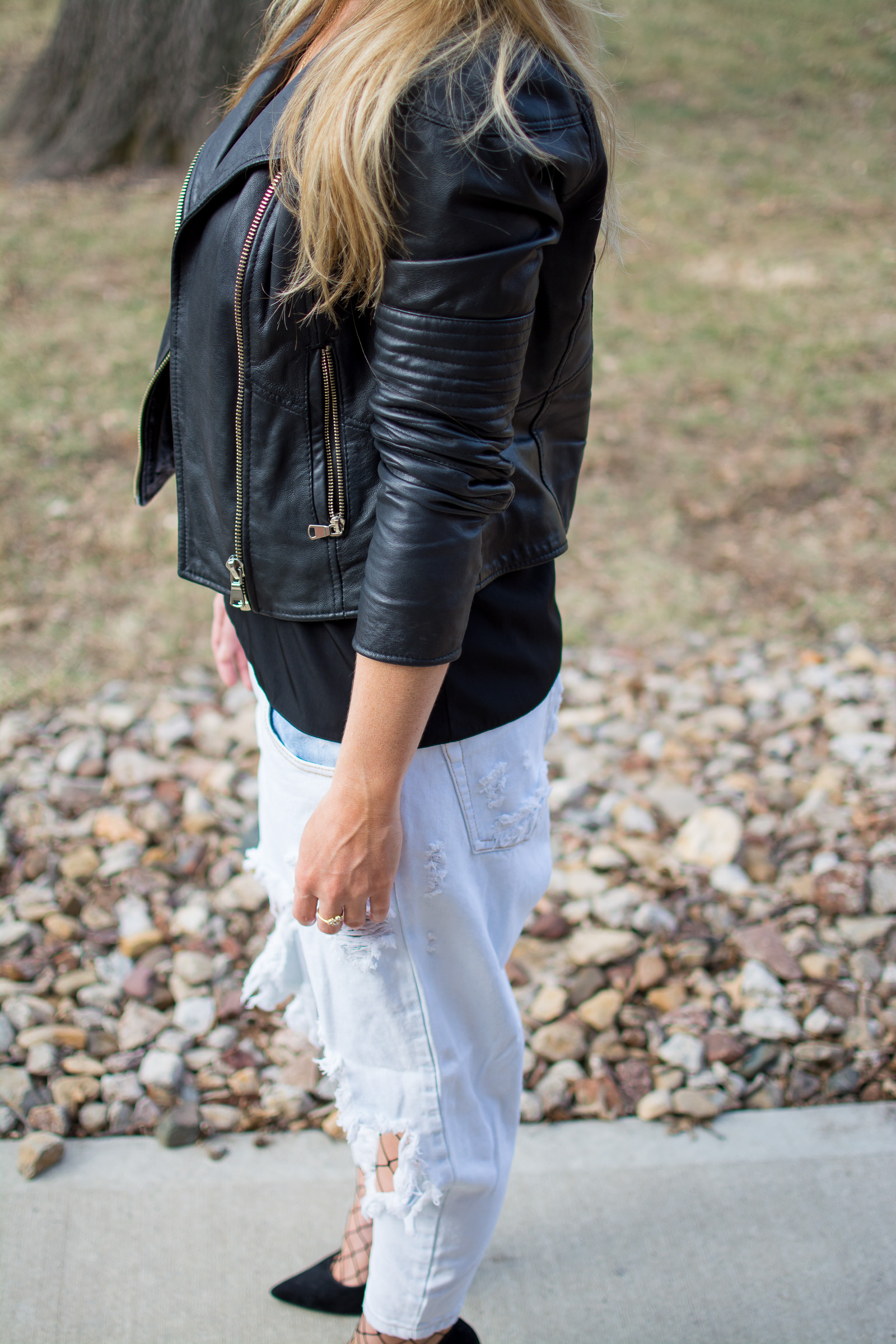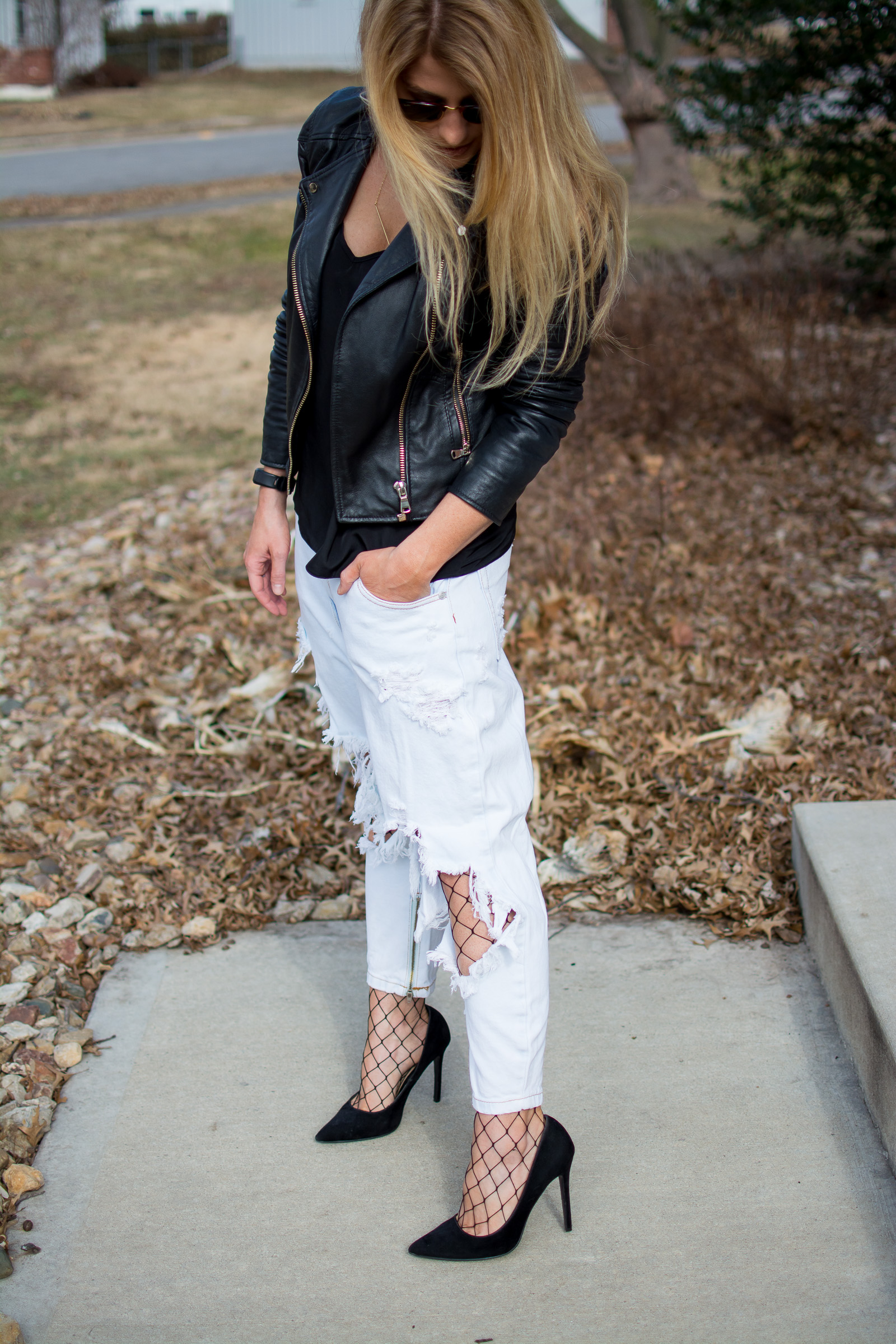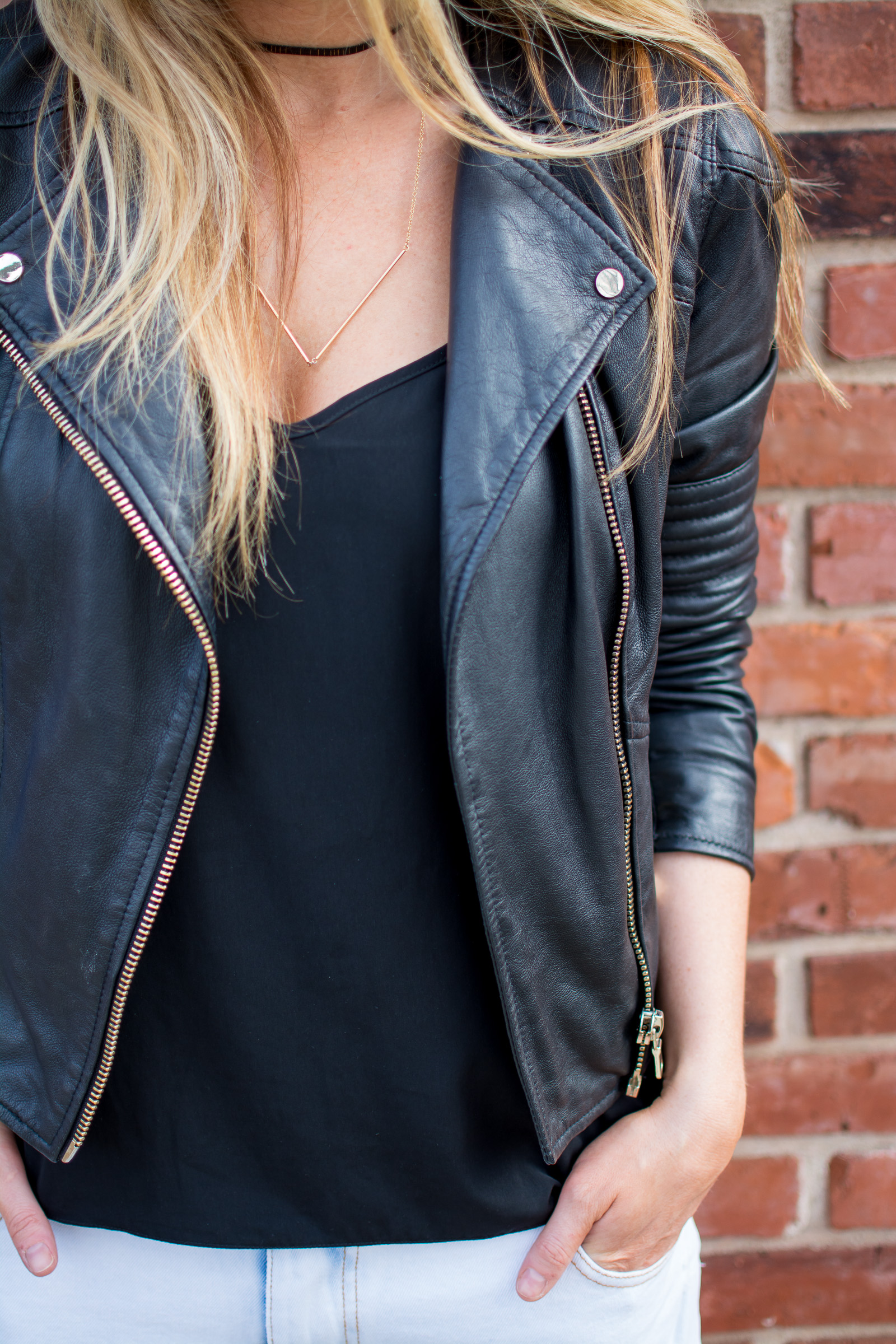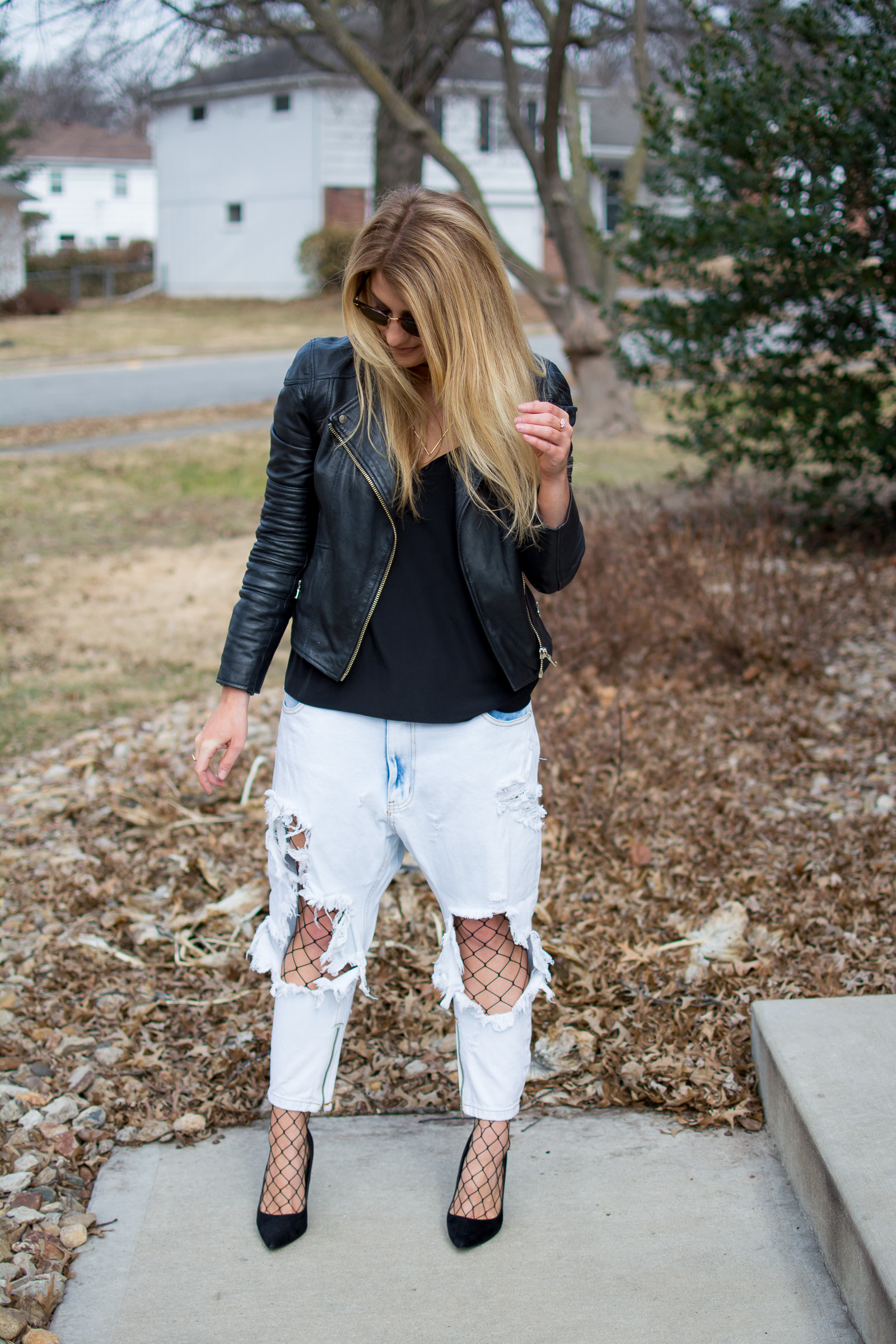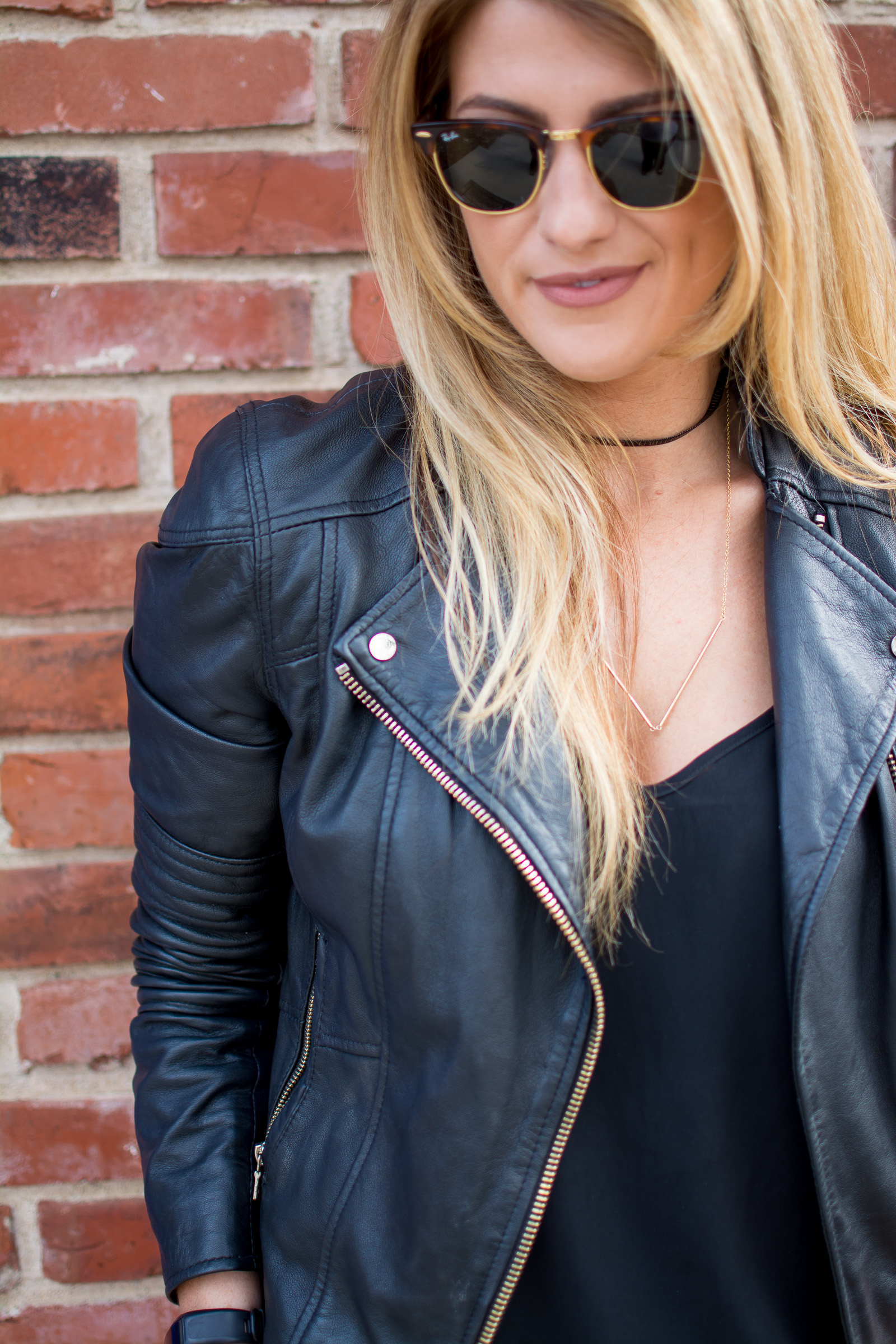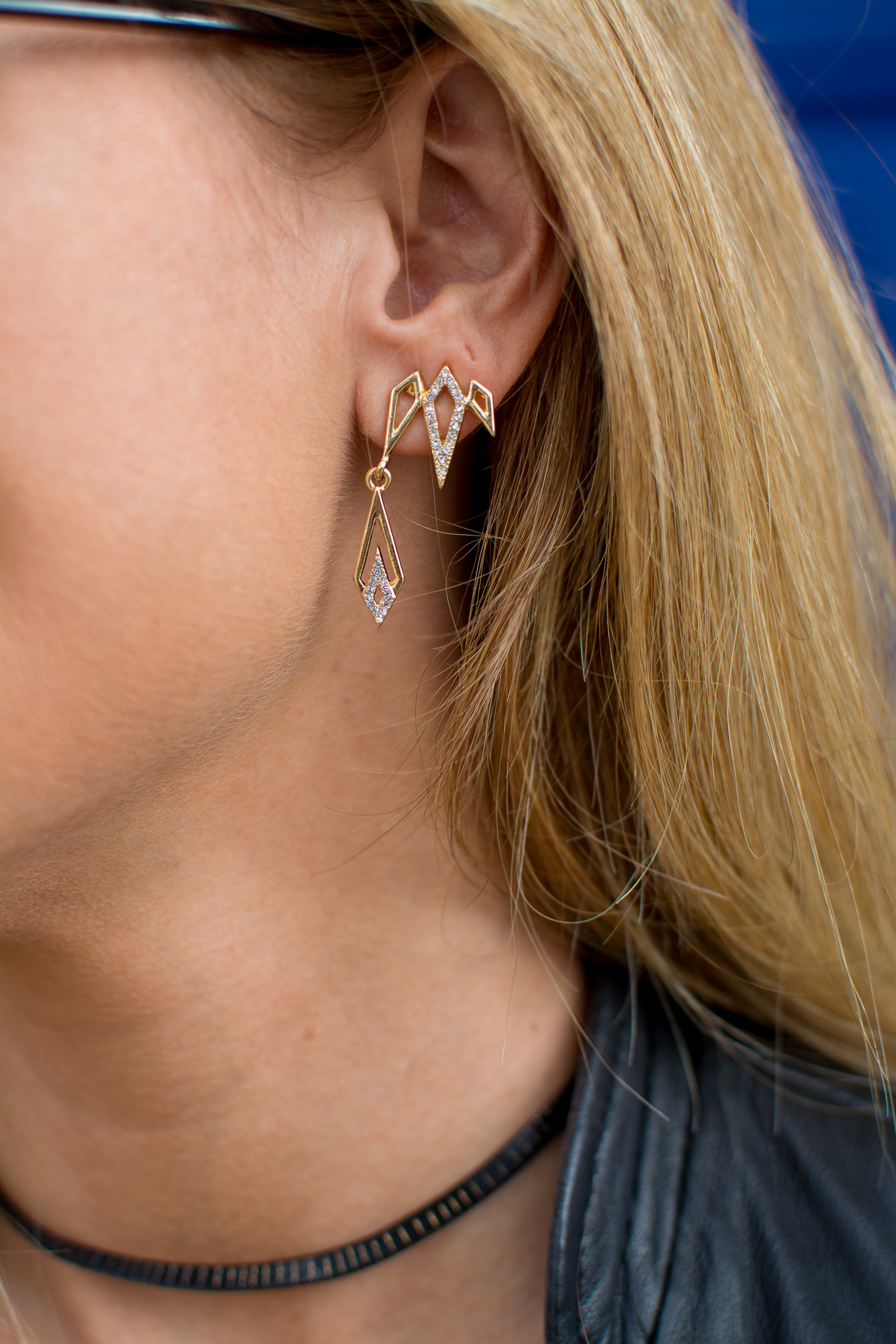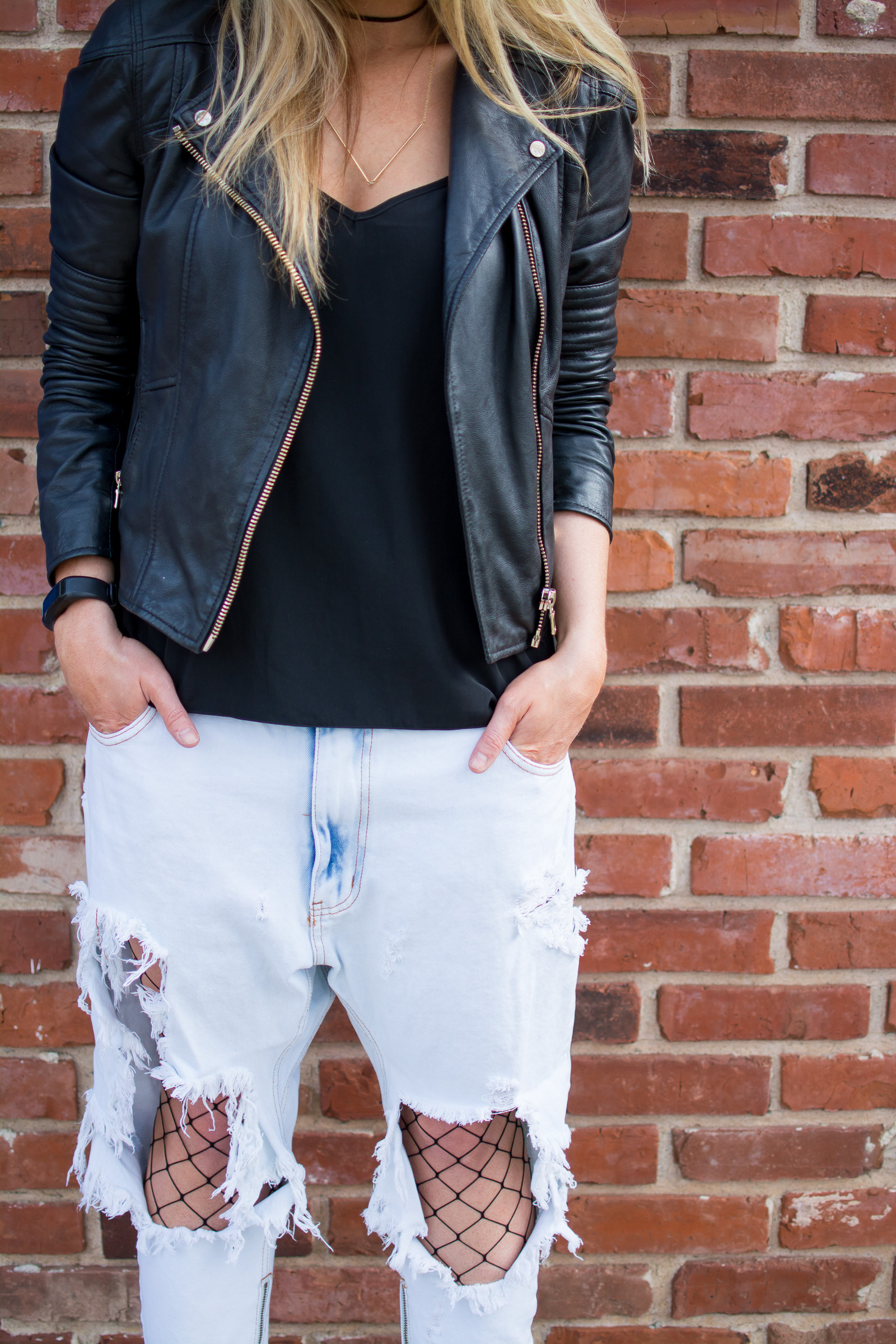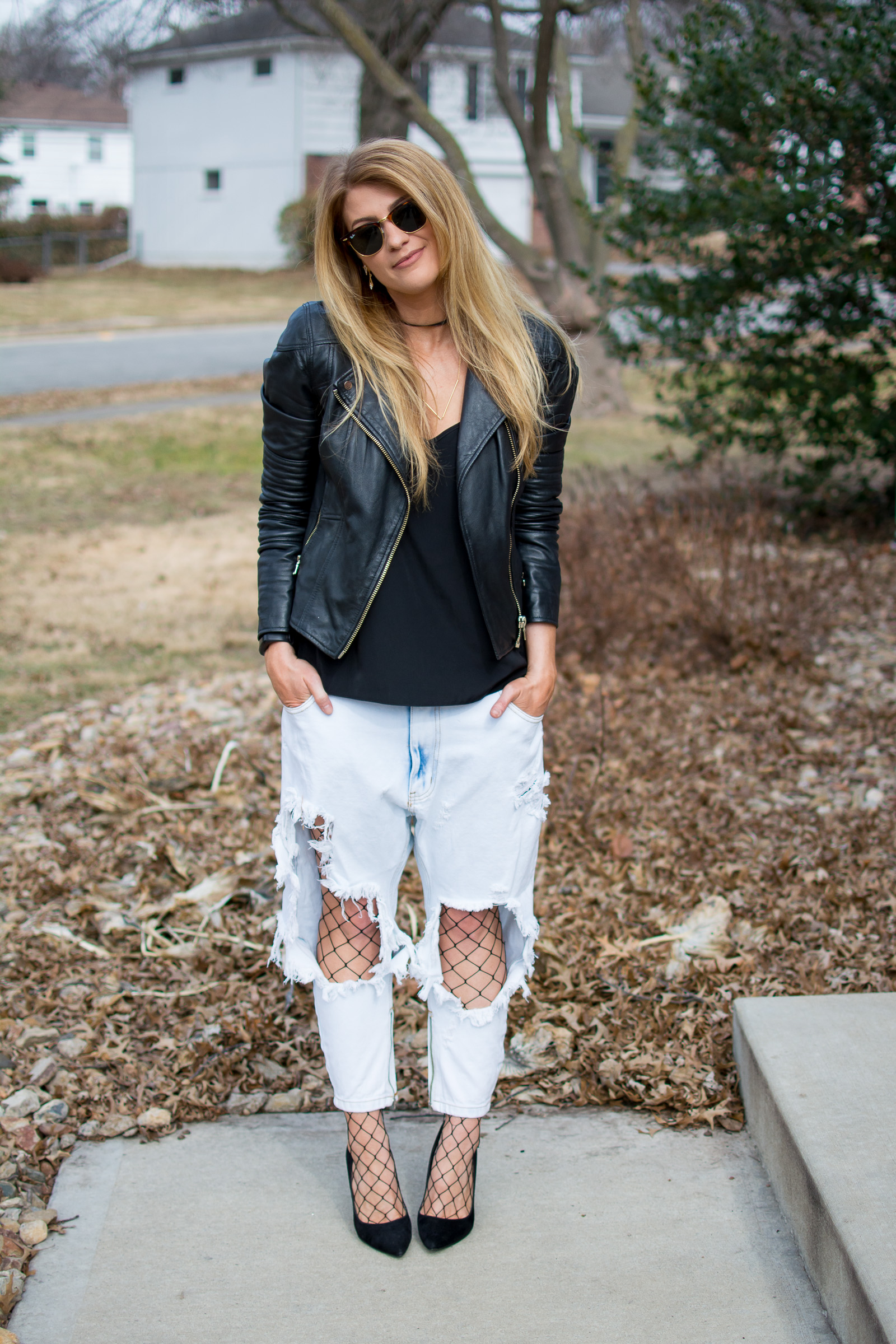 Shop the look:

Okay, so after a round of fishnets with black denim and red plaid last week, I'm still all about the trend. I'm curious how this will translate to spring + summer; it feels cool under full-length denim, but will fishnets work with summer shorts and dresses? We shall see.
Linking up with The J Petite, Stylin in St. Louis, Doused in Pink + Curly Crafty Mom, The Red Closet Diary, Elegance & Mommyhood, Living on Cloud Nine, Adri Lately, Style Elixir, Meet at the Barre, Threads for Thomas, Lizzie in Lace, Nancy's Fashion Style, A Pocketful of Polka Dots, Shelbee on the Edge, More Pieces of Me + Sincerely Jenna Marie, Michelle's Pa(i)ge + Northwest Blonde, Rachel's Lookbook, Being Zhenya + Style Optimist, and Pink Sole.