Because I needed another leather jacket, clearly.
I should apply to have my middle name changed from Suzann to "Actual Jacket Hoarder." At this point, my leather jacket collection is out of control– and yet, I could not resist this embroidered faux leather jacket from Blank NYC when it popped up on the Shopbop site. (Blank NYC has been slaying the jacket game, both this jacket and this jacket are by the brand.)
I needed a cool outfit for an appearance on the Better Kansas City morning show– this jacket to the rescue. (The segment was actually on jackets + you watch at the bottom of this post.) I threw it on over an ombré fringe tank and a pair of silky black joggers, and added silver accents and elastic sock boots as finishing touches.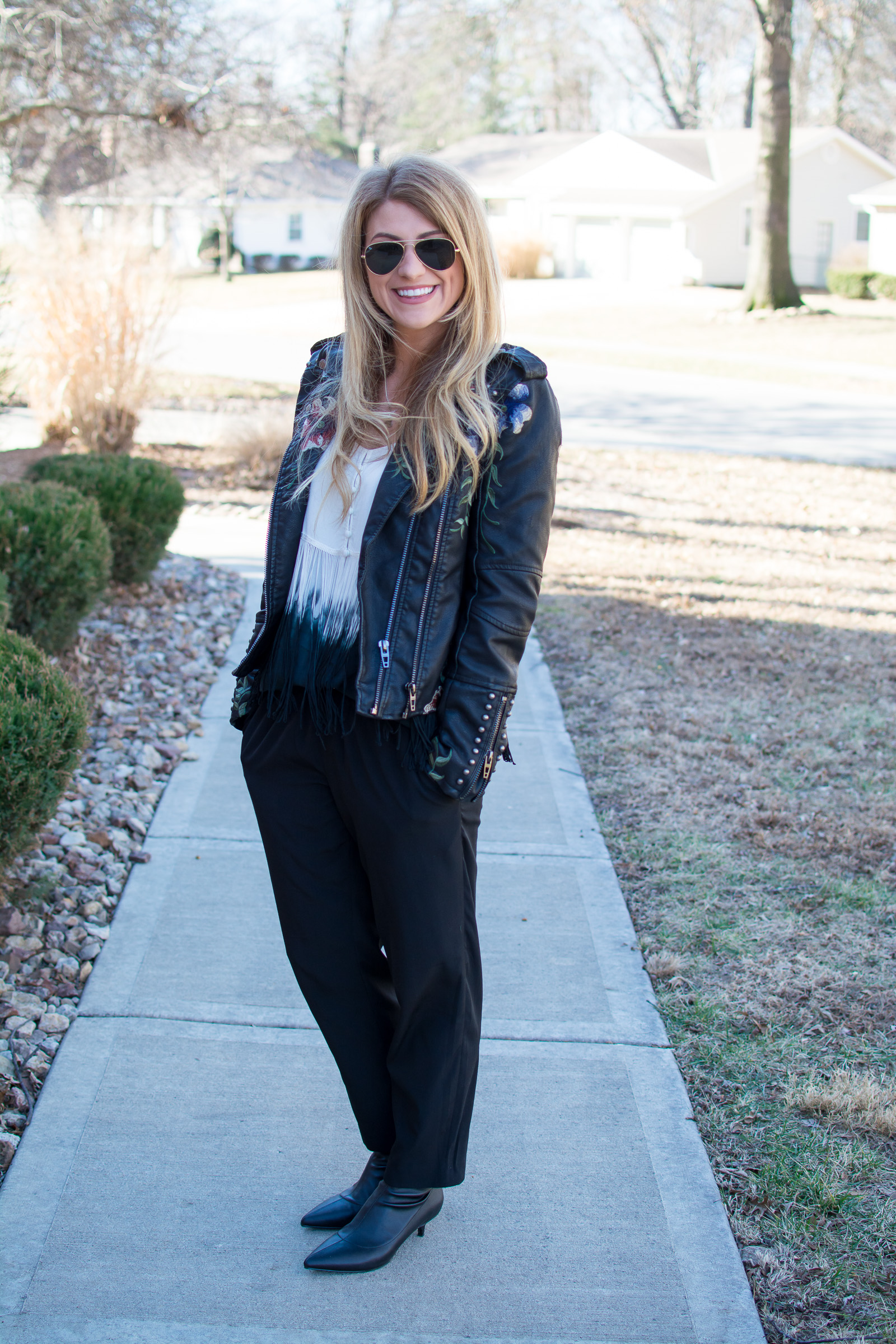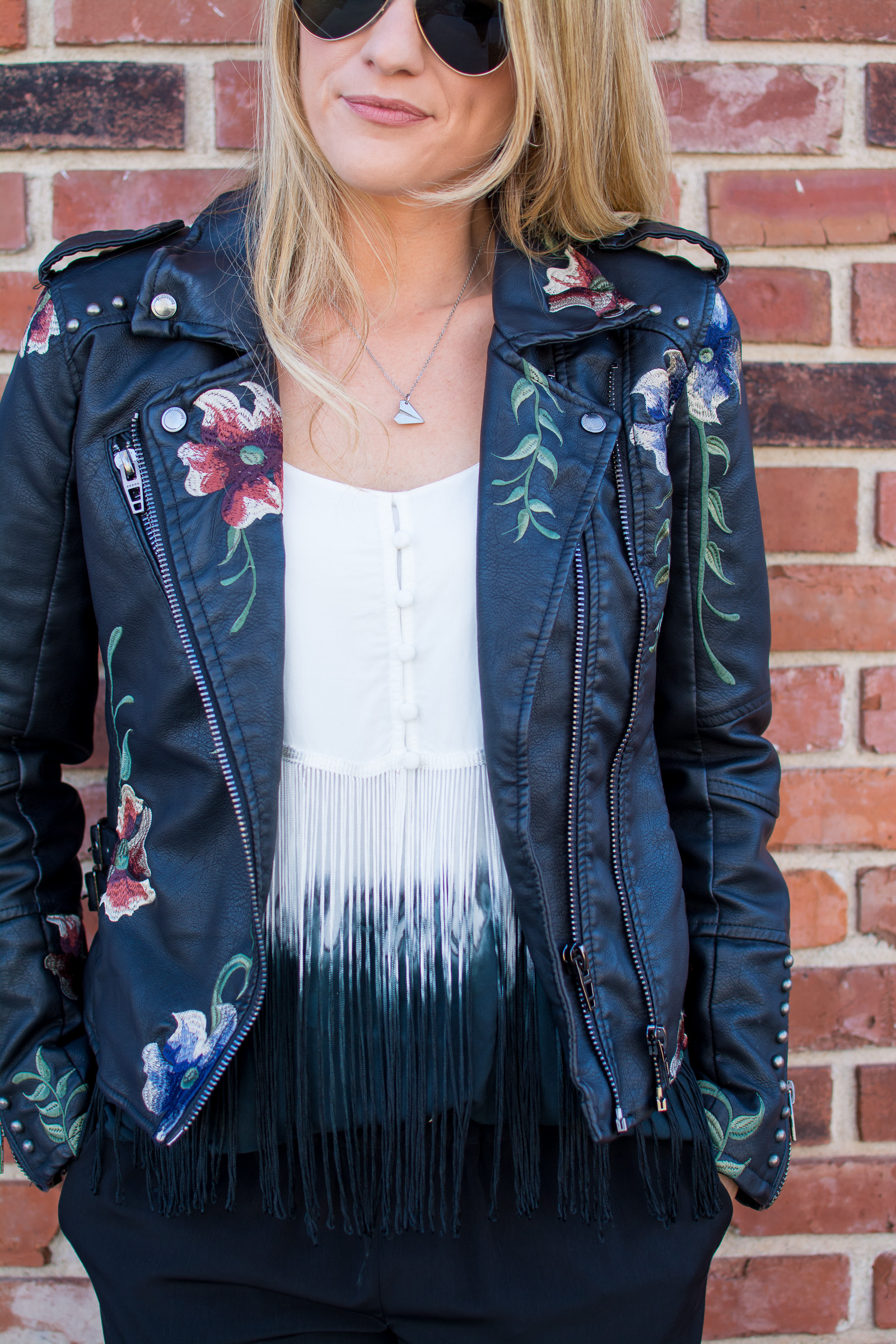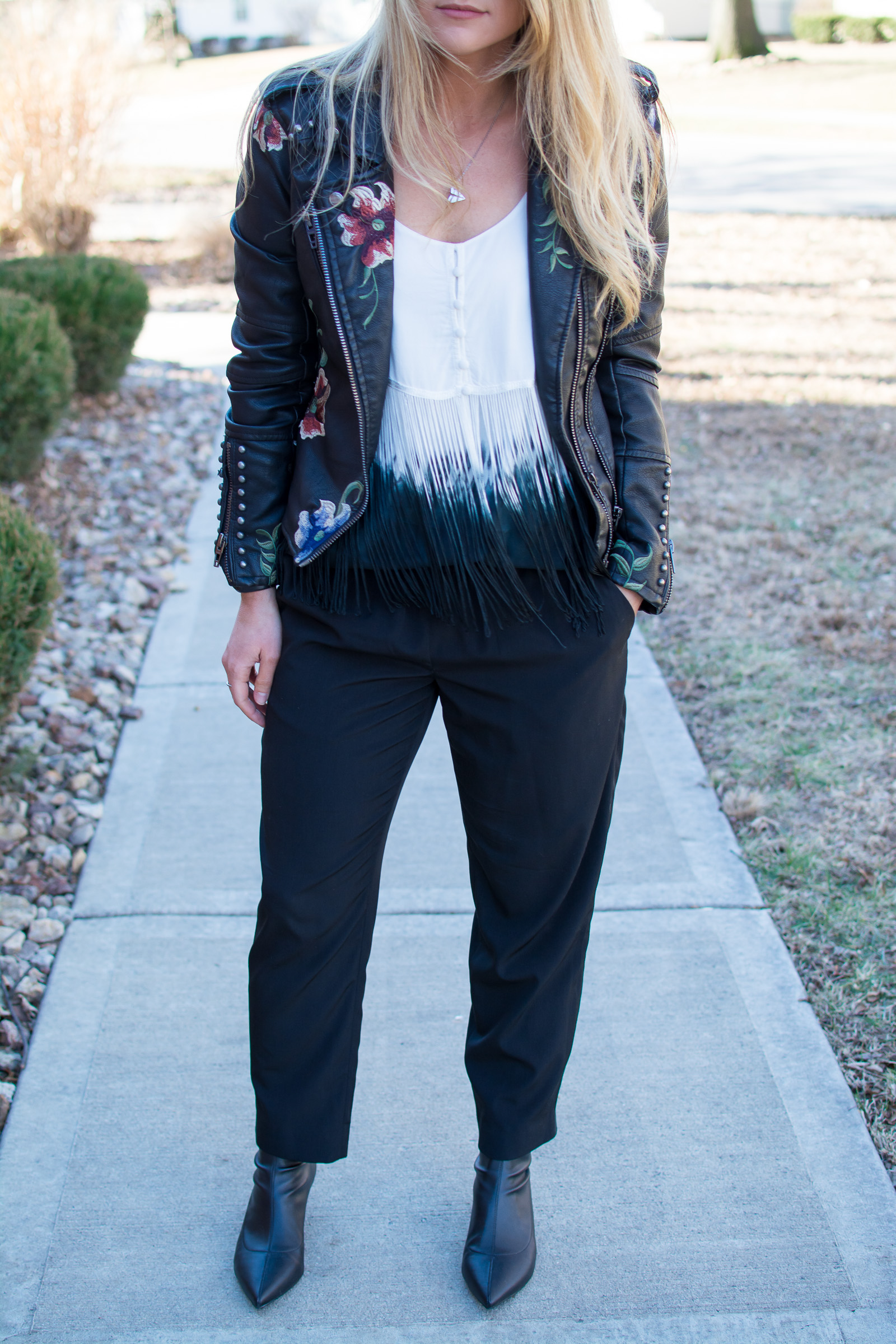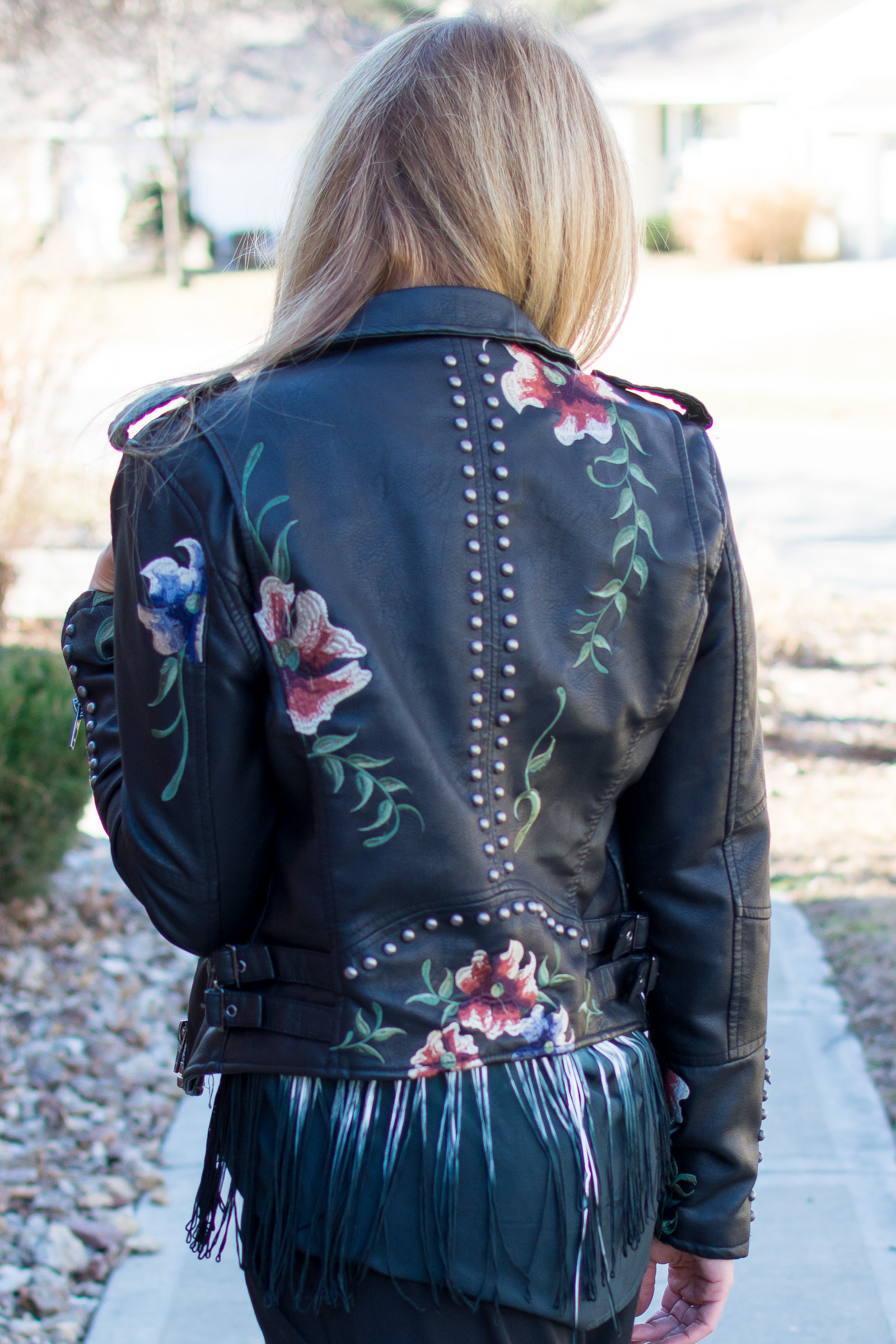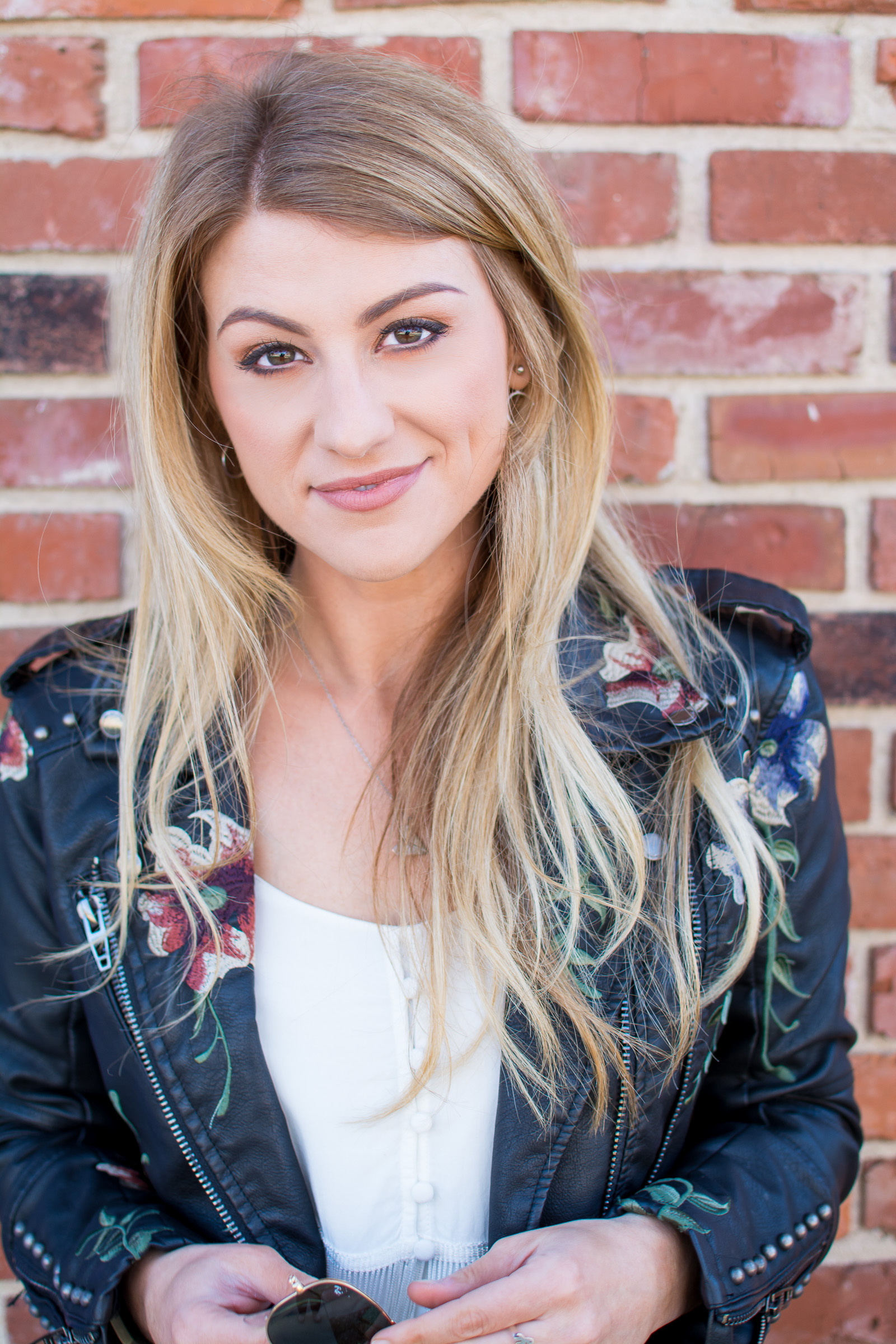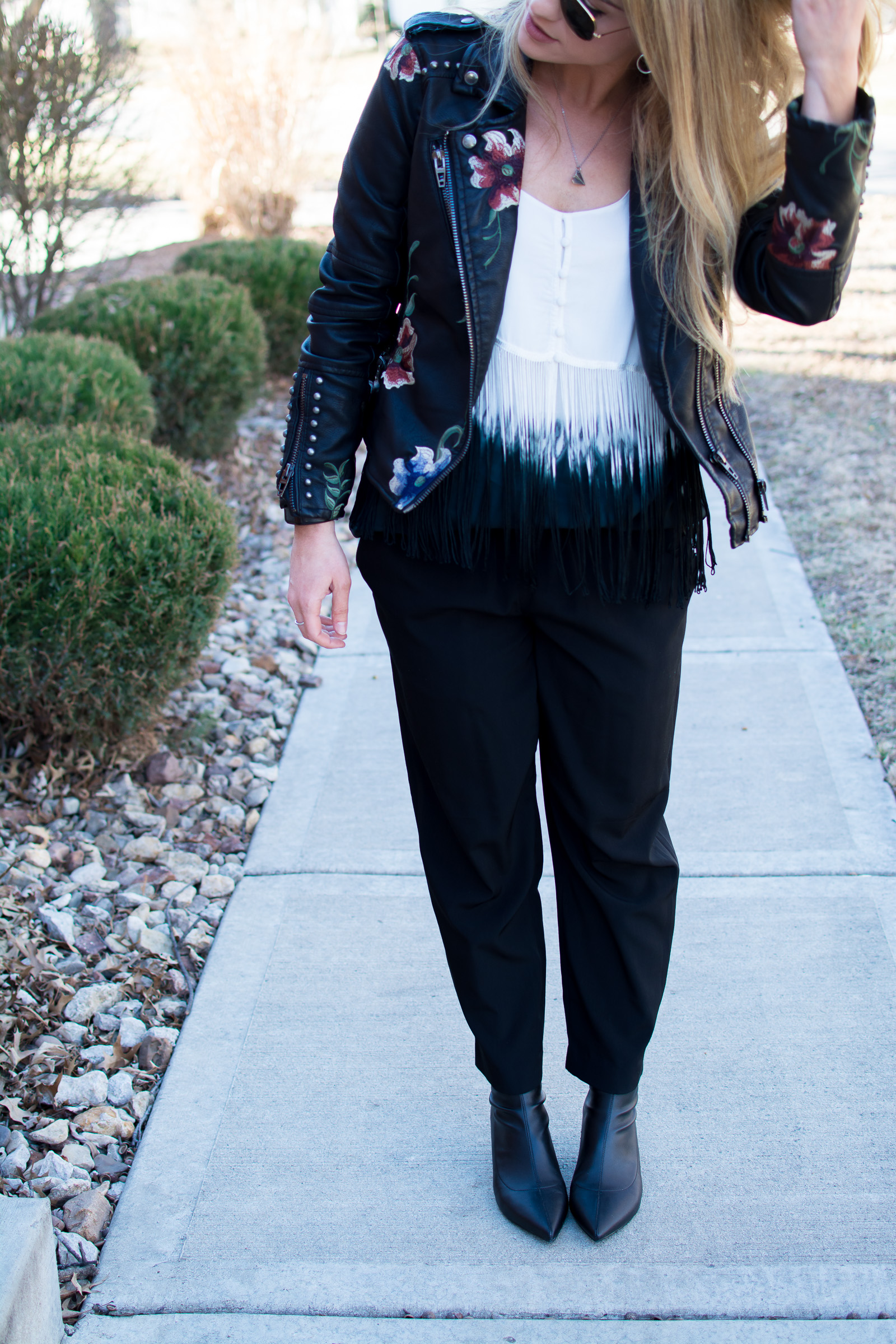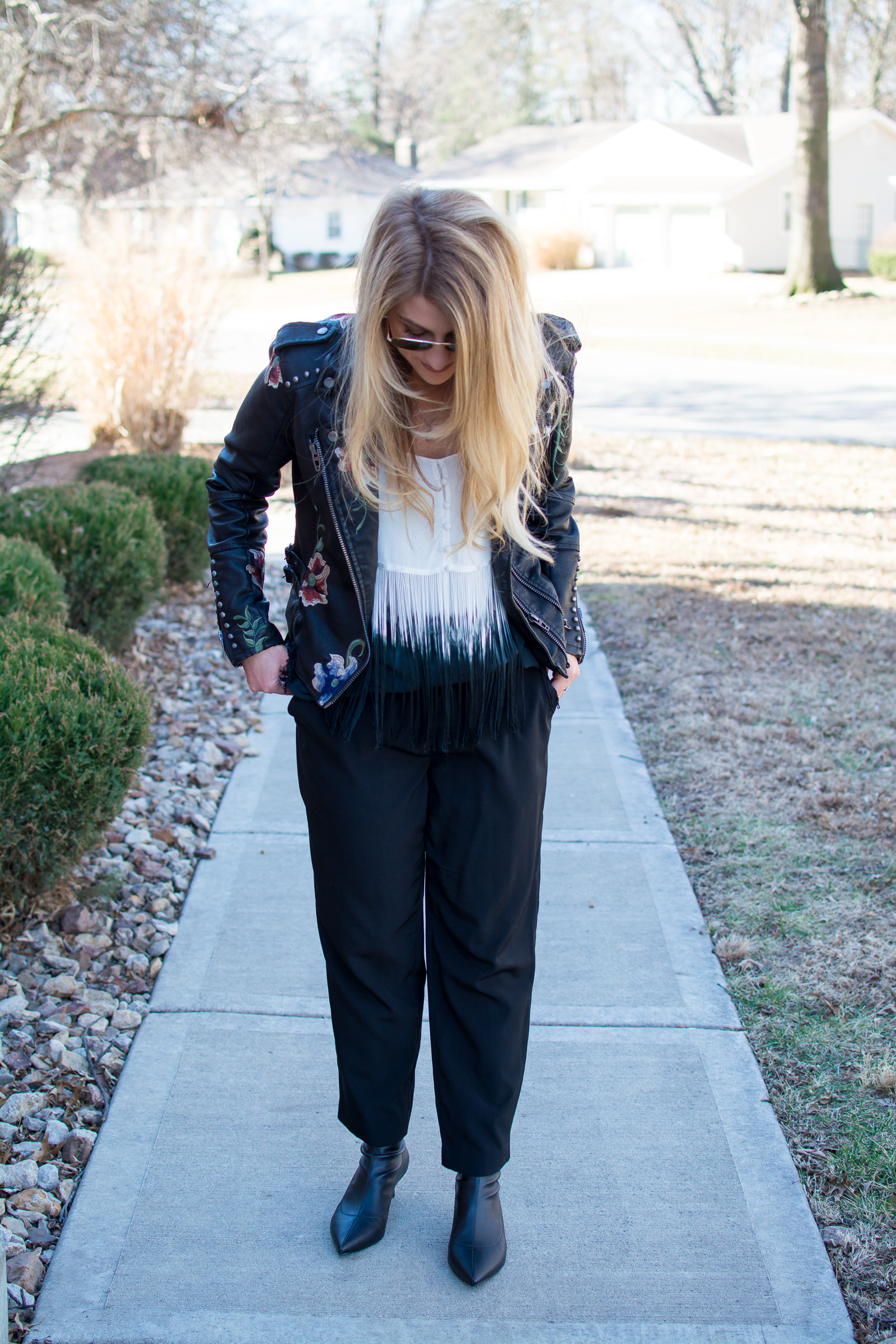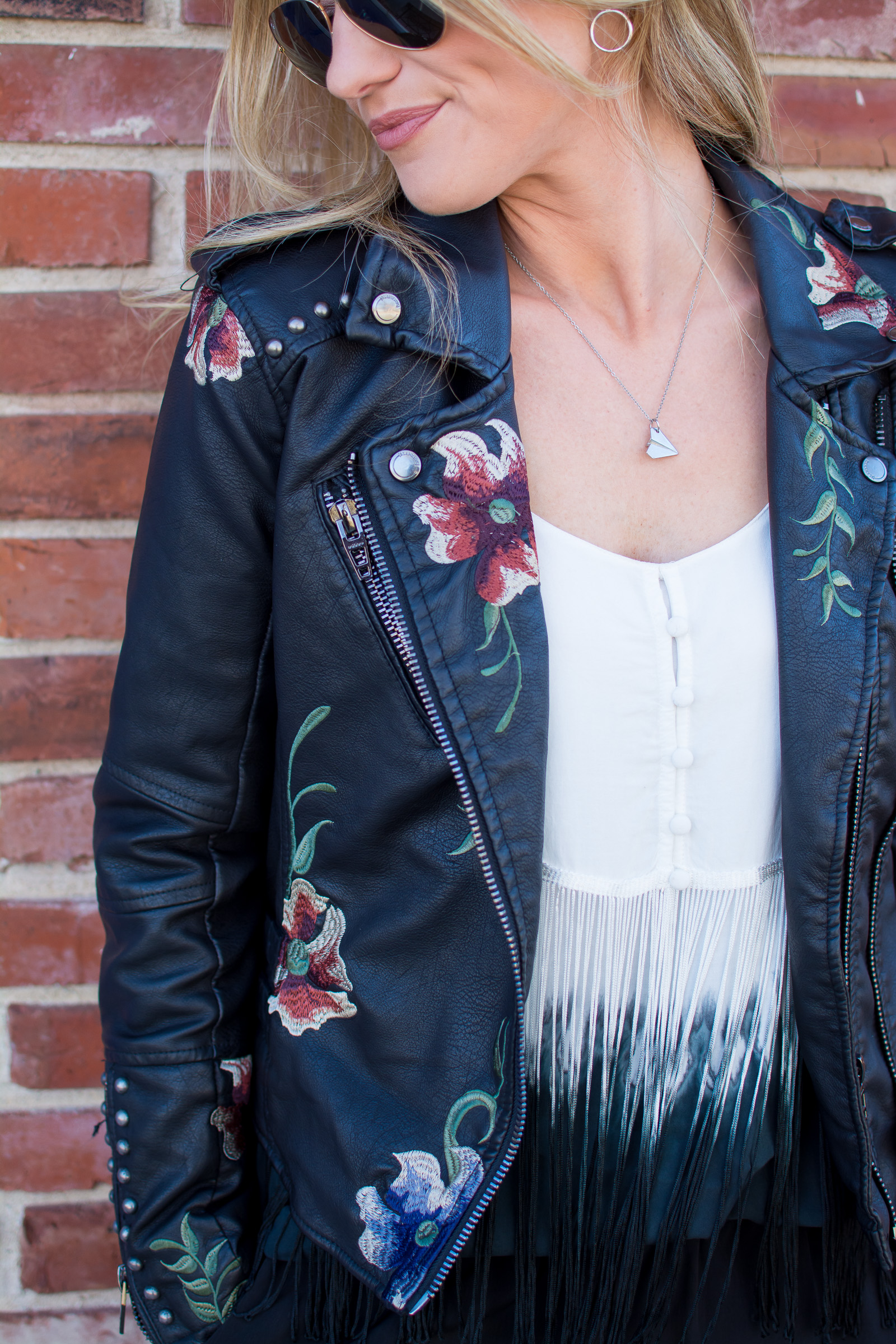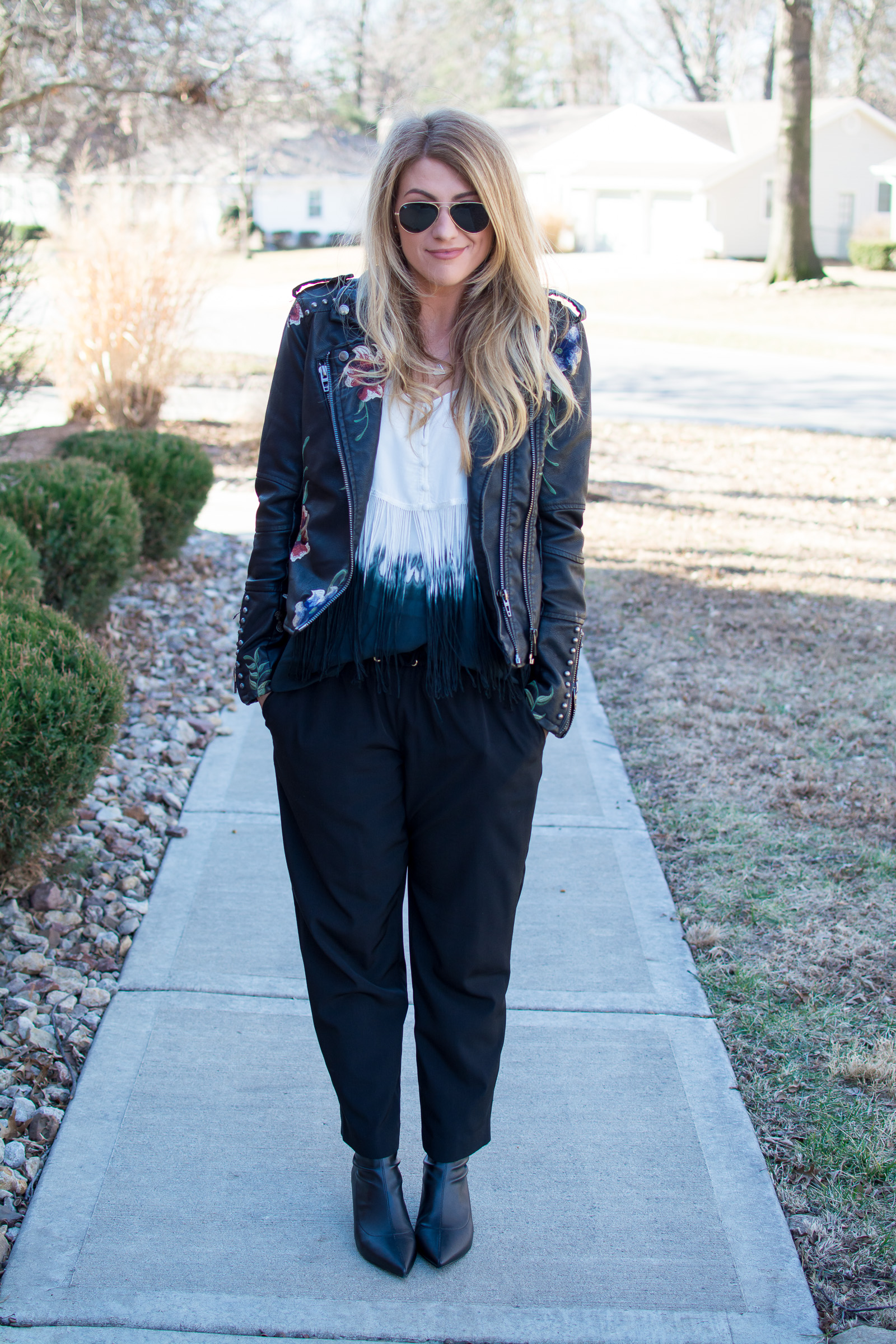 Shop the look:

I don't expect my leather jacket addiction (or general jacket affinity) to fade anytime soon. And with spring just around the corner, I'm going to be relying on those jackets to warm up transitional looks. The tank is this look, for example, is super lightweight + summery. The jacket provides an extra layer that make it okay for late winter/early spring, without adding too much bulk. Transitional weather dressing 101.
Shopbop Buy More, Save More Sale
Shopbop is having a sale to kick off spring in a big way. I've dropped all my favorites below (at lots of price points) for your browsing pleasure.  What I love about this sale? The more you spend, the more you save! Also: it includes both full-price and sale items.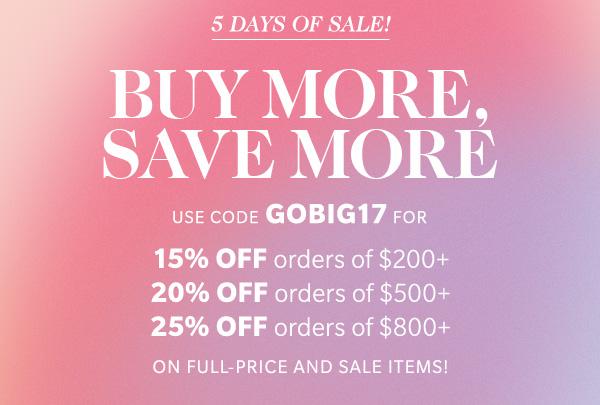 You can get 15% off $200+ orders, 20% off $500+ orders, and 25% off $800+ orders. This is a great steal to pick up that pair of killer boots or that designer bag you've had on your wishlist for ages, because it means you're going to save a serious chunk of cash. Use code: GOBIG17 at checkout and watch that total drop.
The buy more + save more sale runs today through today– Tuesday, February 28th– through this Saturday, March 4th, 2017 (at 4:00 a.m. Eastern time, btw). That's 5 days to shop!

Linking up with Style Elixir, Elegantly Dressed and Stylish, The J Petite, Walking in Memphis in High Heels + The Fashion Canvas, I Do DeClaire, Style Nudge, Myriad Musings, Shopping My Closet, Posh Classy Mom, Get Your Pretty On, Rosy Outlook + Seeking Sunshine, Pumps and Push Ups, and The Pleated Poppy.