Want to shake up your standard weekend uniform of jeans and a t-shirt? (See also: jeans and a sweater.) I suggest throwing on a few extra layers and a pair of oxfords.
I started with a basic striped tee + skinny ankle-zip jeans. A chambray shirt worn as a jacket is my second layer, and a much-loved military vest is the third. Lastly, I slipped on a pair of brown brogues and a pendant statement necklace. Presto– I'm ready to tackle the weekend.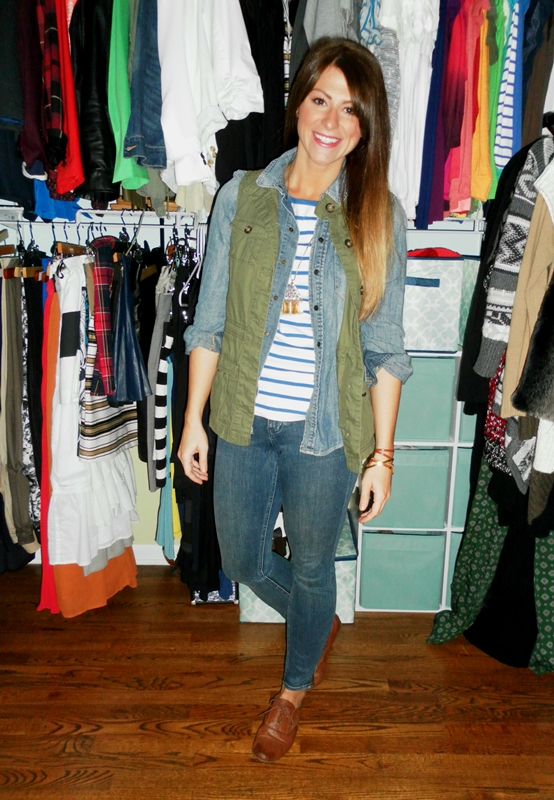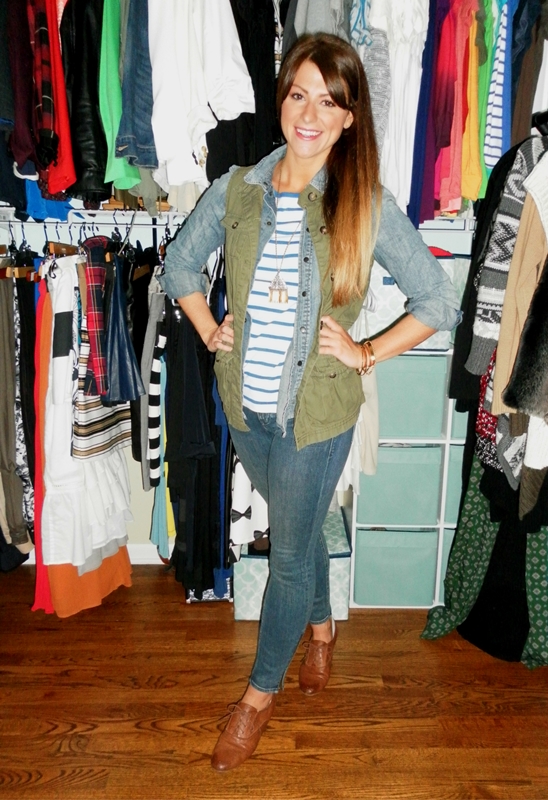 I'm going to spend my last Monday of 2013 prepping the house to receive guests on NYE, hitting the gym (I've been on holiday long enough, ha!), and getting ready for my birthday tomorrow. Wishing you a 2014 full of health and happiness. See you all in the new year!
Linking up with On the Daily Express + More Pieces of Me, Style Elixir, and My Fashion Forward Blog.