To play the style game, you have to be able to remix.
Working and reworking what you already own not only stretches your closet (and decreases the cost-per-wear of each item), but gives you the opportunity to wear old pieces in new ways.
I've worn everything you see here before; nothing is brand new. Most of the pieces have been featured on the blog before. But I wanted to create something new + fresh for a night out. I started with this black and white polka dot corset top, and paired with a striped blazer in the same color fam. Instant interest in the form of a print mix. The rest of was easy: super skinny jeans, orange pumps, and a colorful arm stack featuring my often-worn pave links bracelet from BaubleBar.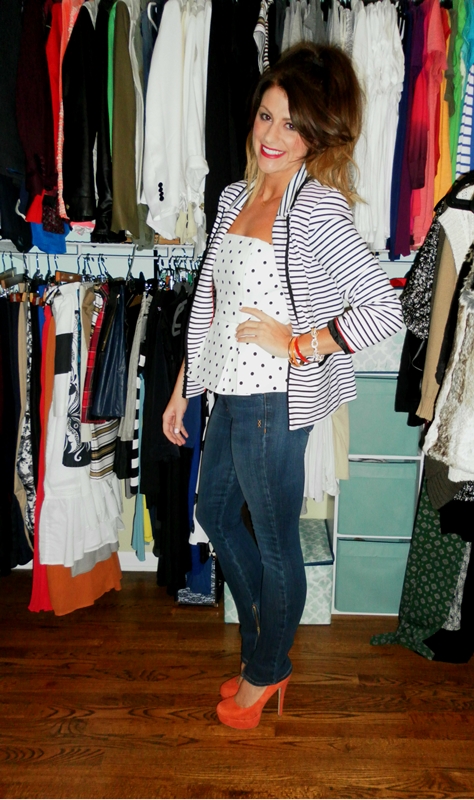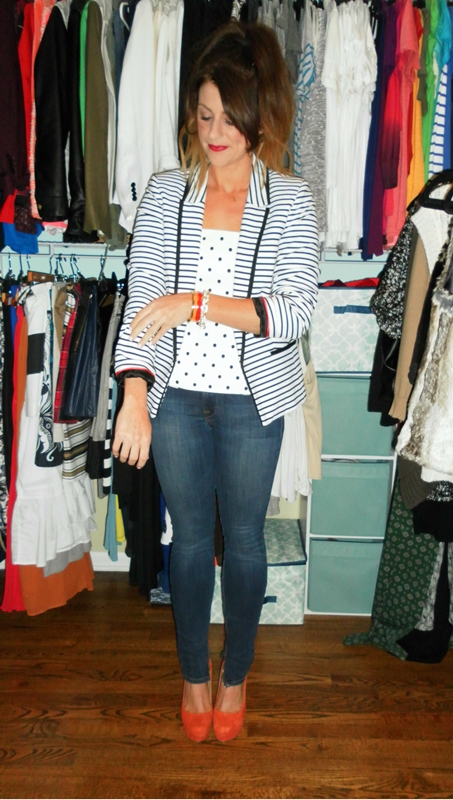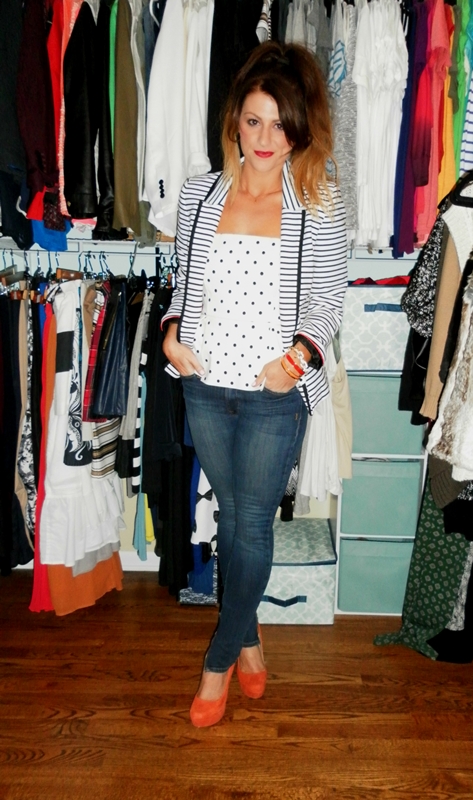 The white base makes this a little pre-spring (one could totally justify wearing this in April/May/June, no?), but the blazer over the top and full shoe make it fine for January. Weaving in some color (an orange shoe, a few colored bangles, a red lip, etc.) adds another layer to the outfit, and gives you the option to work in your favorite brights.
Speaking of red lip, I went with a super saturated pout. Check it out:
The lip stayed all night long, despite dinner and multiple cocktails. Love a lip with staying power.
Linking up with Fizz & Frosting, More Pieces of Me + On the Daily Express, Get Your Pretty On, Style Elixir, The Pleated Poppy, and Life's a Party Dress Like It.