Nothing like a new wide brim wool hat to ring in fall, am I right? This Rag & Bone hat is the business, guys. (Score a super cute + more affordable version via Sole Society.) Another sign it's surely fall? An excess of plaid + a darker ombré do.
I combined all of those fall-themed things in an outfit last weekend. On the agenda? A wine walk down in the Kansas City River Market for my best friend's 30th, followed by a surprise dinner at BRGR on Main. (The birthday girl was blissfully unaware that most of her friends + fam were meeting us post-walk at the restaurant– surrrrrrrpise!)
I love the boyfriend nature of this lightweight plaid shirt from Express. I wanted the outfit to feel like fall, but not full-stop-let's-go-to the pumpkin-patch, so I toughened things up with a scuba legging and leather booties. A little 90's, a little now, and very seasonally-appropriate. Perfect!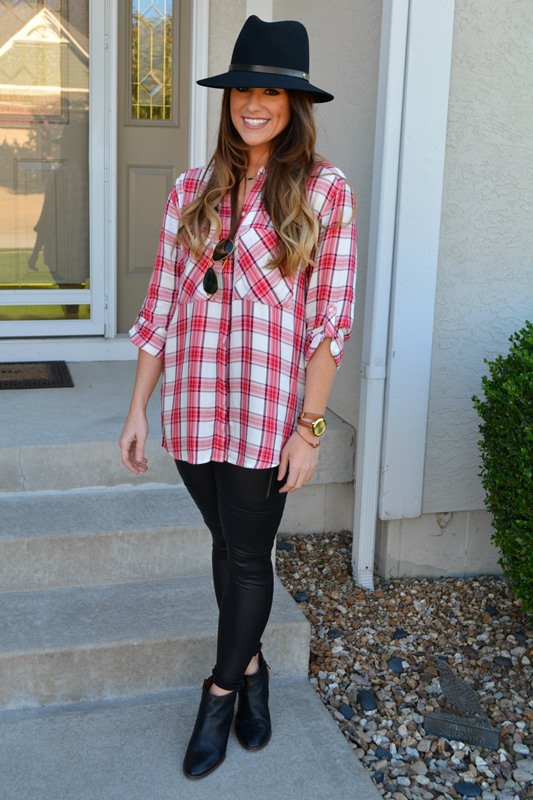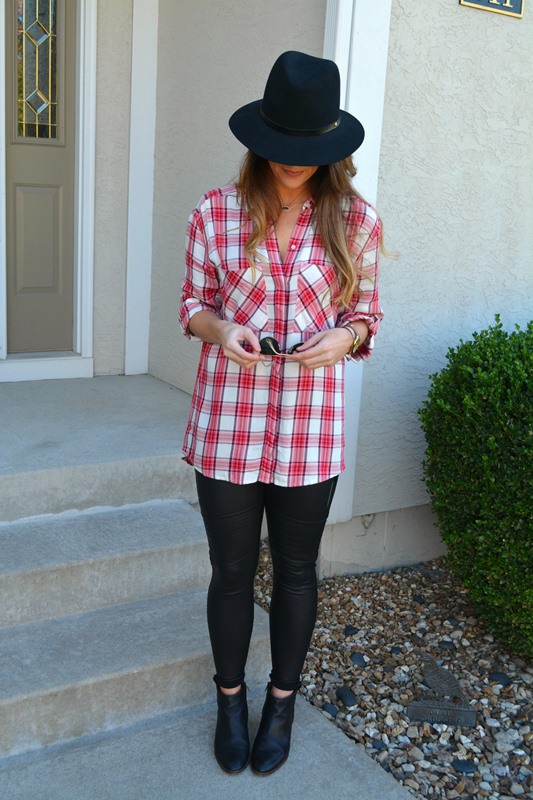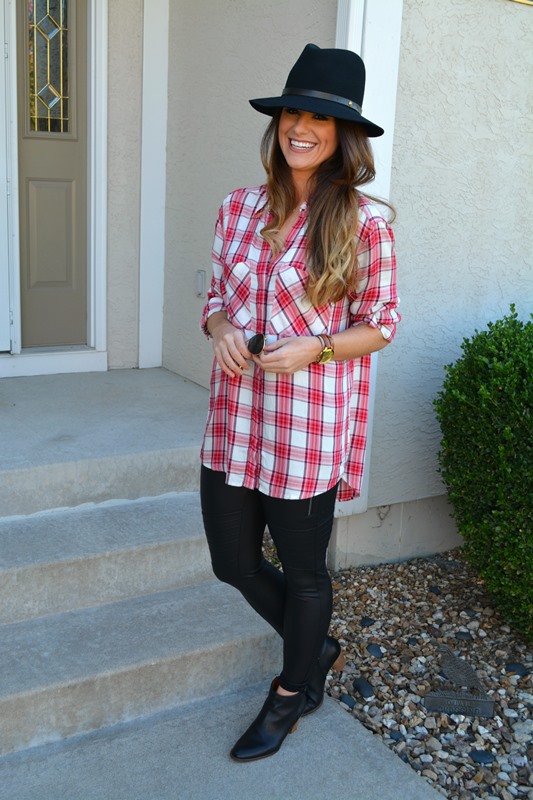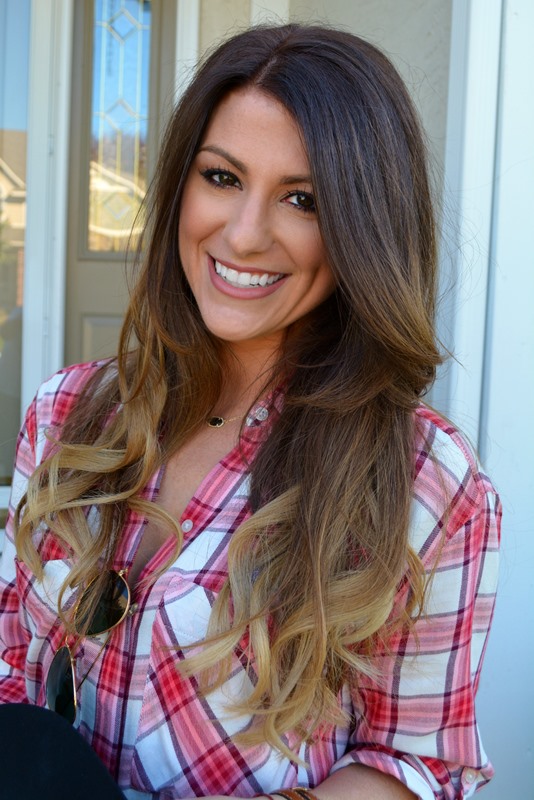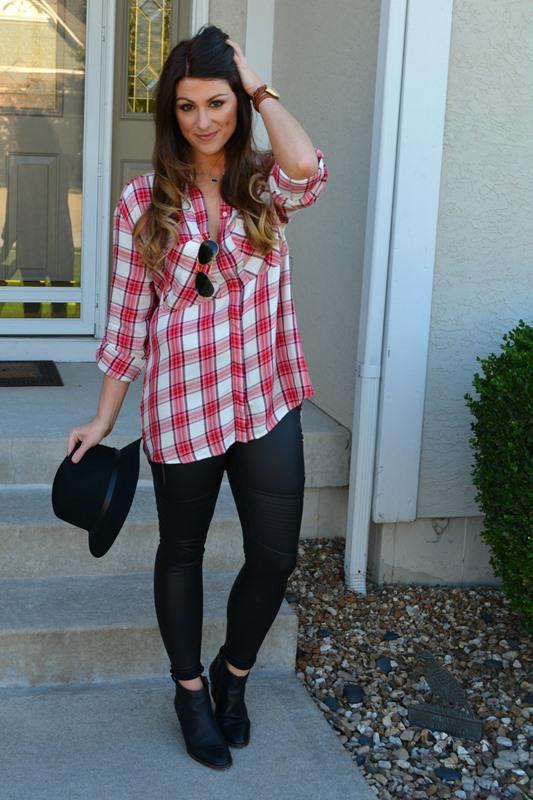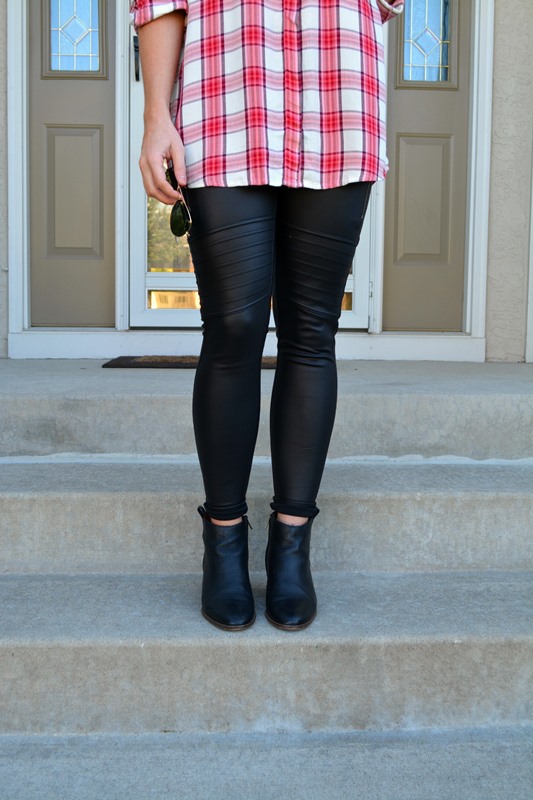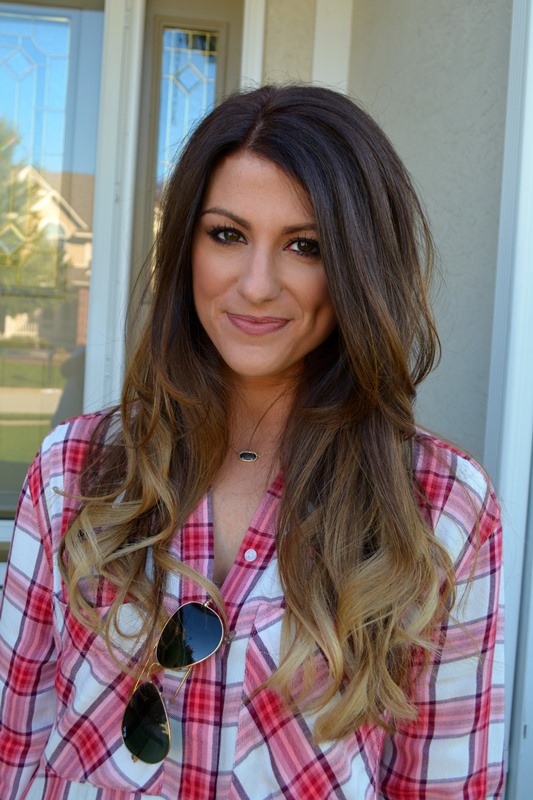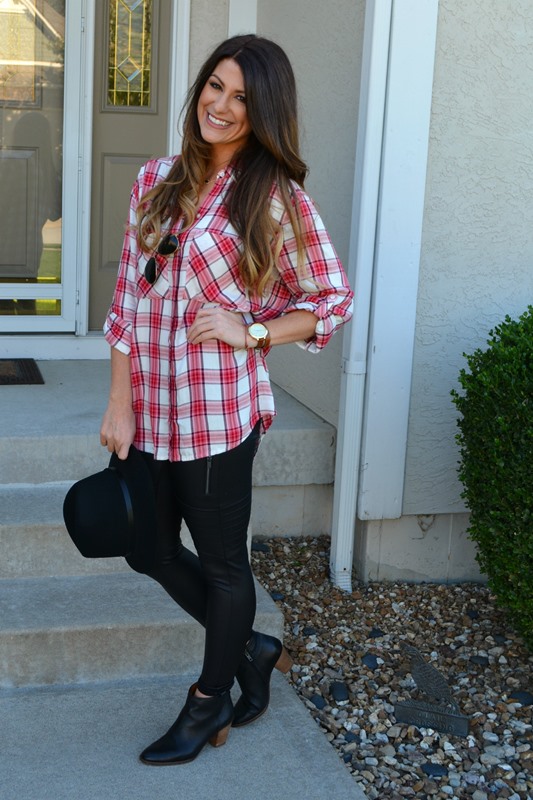 Shop the look:

What do you guys think of the updated ombré? I'm digging it; going to work great with strong brows + dark, vampy lips. Bring it onnnnn, Holiday 2014.
[caption id="attachment_5312" align="aligncenter" width="533"]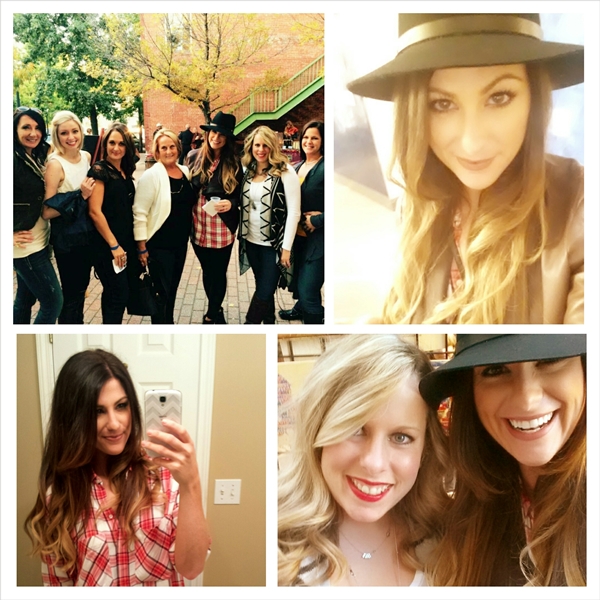 New hair, new hat, group of awesome ladies, fun night![/caption]
Wishing everyone a happy weekend!
Linking up today with My Girlish Whims, Vodka Infused Lemonade, Stylin in St. Louis, Mix & Match Fashion, Perfectly Coutured + White Coat Wardrobe, The Penniless Socialite + The Tiny Heart, The Red Closet Diary, I'm Perfectly Human +Made With Zeal, Happiness at Mid Life, Sincerely Jenna Marie, VMG206, Midwest Bloggers, Style Elixir, The Fashionista Momma, More Pieces of Me + On the Daily Express, Join The Gossip + I Have A Degree In This, Rhea Et Cetera, and Pink Sole + Cha Cha The Fashion Genius.