Mixing something classically feminine with a more rugged piece is a fashion tale as old as time. (Maybe not quite, but you get the point.) Once you get the hang of it, matching up girly + tough can inject some interest into your outfits, and stretch your closet by allowing you to create new pairings.
For example, let's take a metallic gray tweed jacket with bracelet sleeves and black piping– sounds quite country club/workweek chic. But it gets a bit of an edge when worn over faded black skinnies with a ripped knee + a super slinky camisole. After adding a pair of basic black suede pumps and a topknot, I had myself an outfit that could go the distance.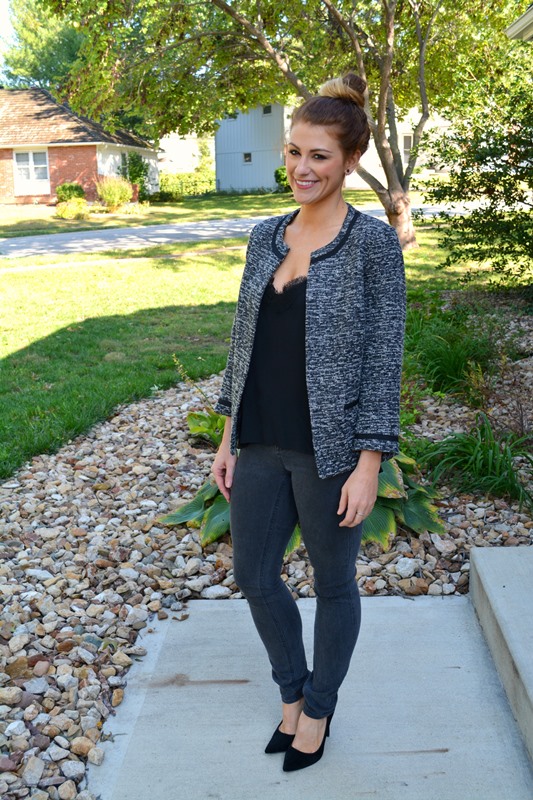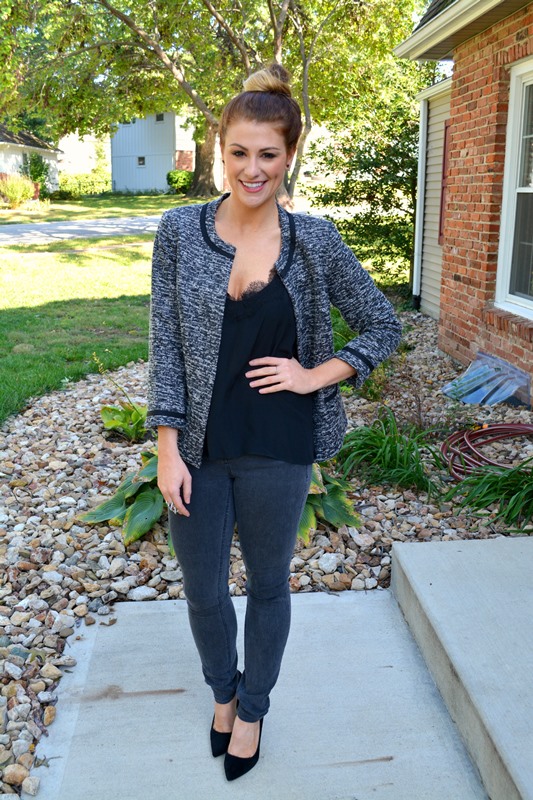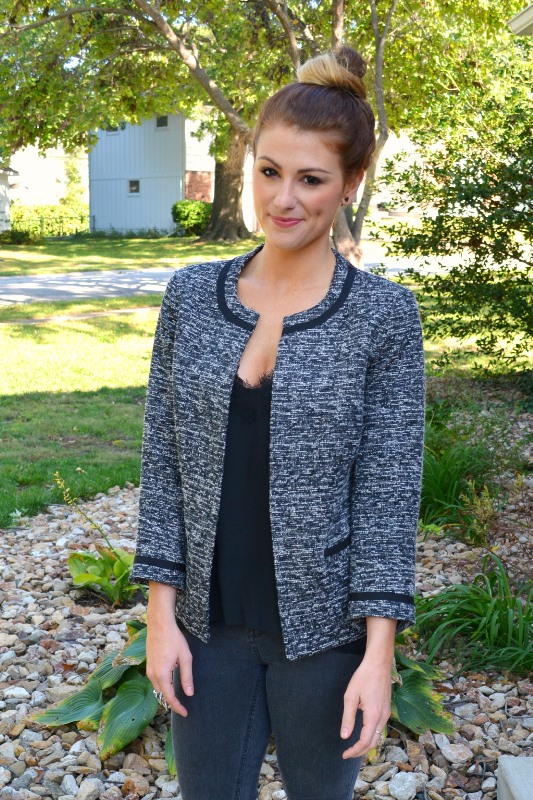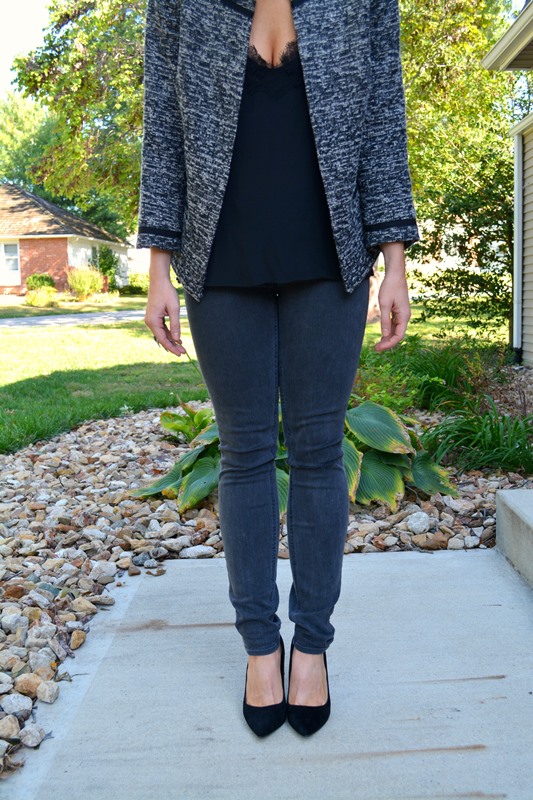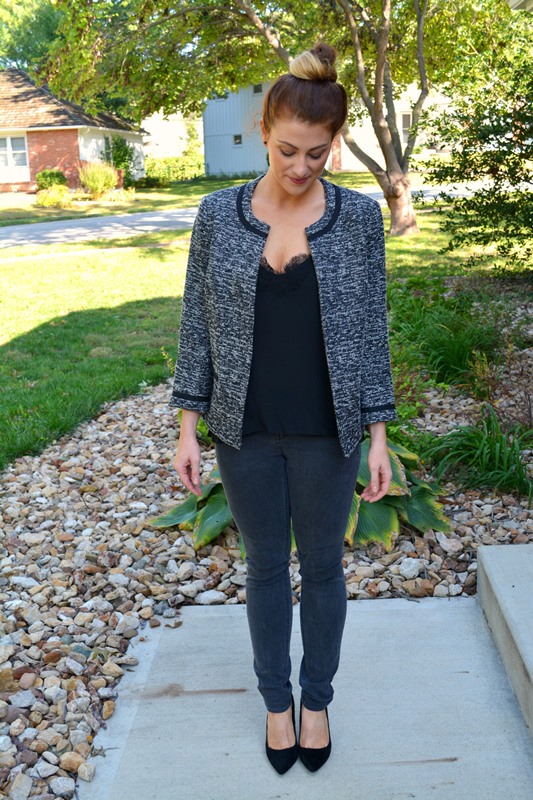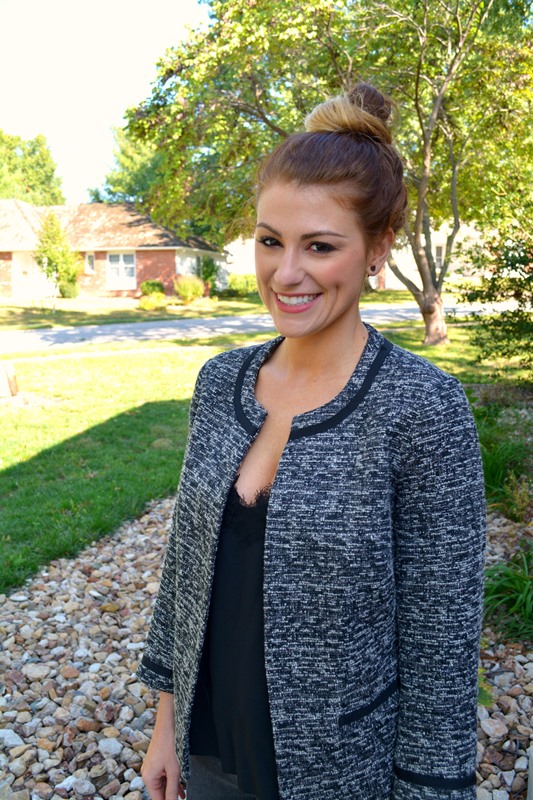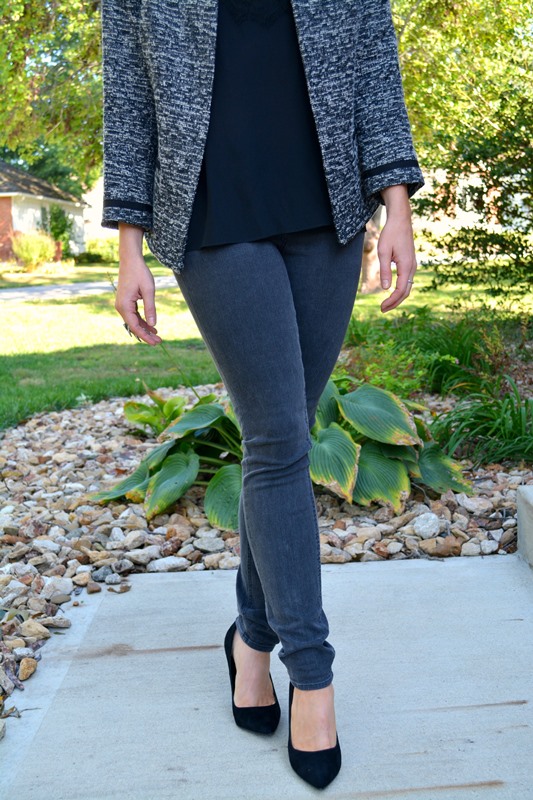 Shop the look:

Make sure you come back on Thursday; I went to the salon this past weekend and changed the hair up a bit. Changing leaves, changing ombré. Plus I've got a few pictures to share from the wine walk. Such a fun time!
First game of the World Series tonight… Go Royals! This city is buzzing with excitement; we haven't been here in a long time.
Linking up with Style Elixir, The Glossy Blonde, Walking in Memphis in High Heels, I Do DeClaire, Life's a Party Dress Like It, Induffinitely Me, Sew Crafty Angel, Get Your Pretty On, Because Shanna Said So,  Design Life Diaries + Posh Pair, The Mummy Chronicles, and The Pleated Poppy.